Learn to use
your mind well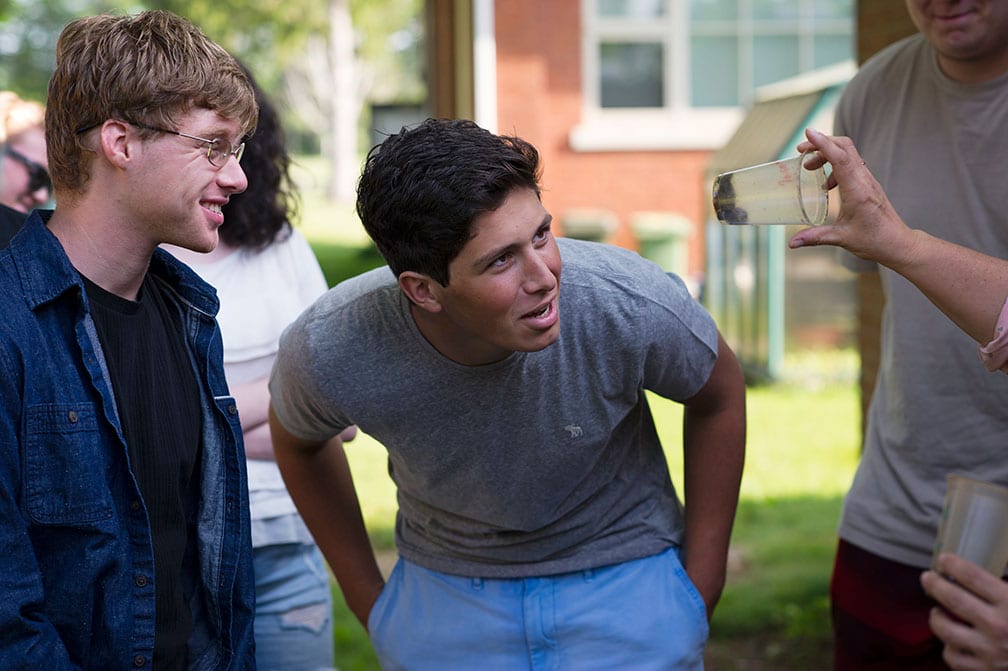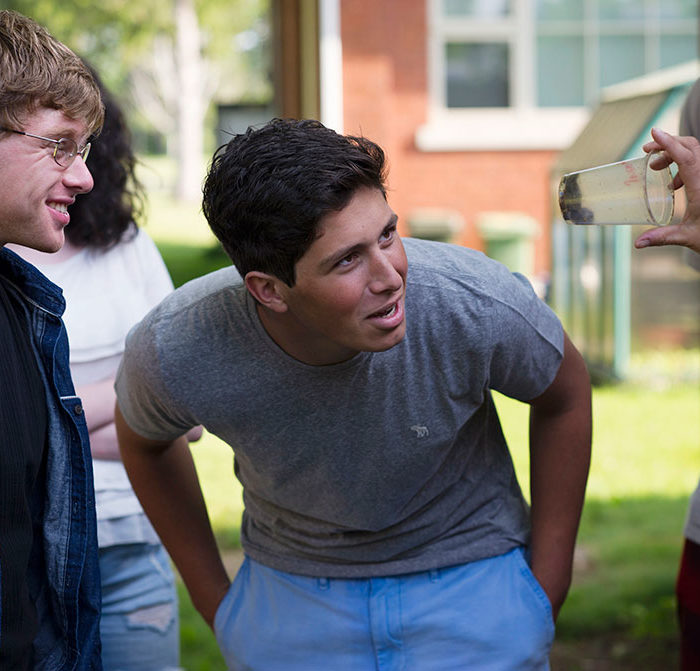 "Watkinson doesn't offer AP classes because you don't actually have to do much thinking about the material; it's really just a lot of content that you memorize. This spring I decided that I wanted to take a couple of AP tests, just as an experiment. I got the book for AP Psychology and holed up for the weekend studying and took the test and got a 5. I'm glad I did it, just to see, but it's not like I learned a lot that's going to stay with me. People sometimes say, 'No AP classes? That must mean you won't get into the best colleges, or the work is easier,' but that's not true at all. At Watkinson, I'm constantly challenged. No matter how far I want to go, the teachers here always encourage and push me even further."
Matteo Carraba '19, attending Yale University
"When everybody around me wants to learn, it changes the way I think."
A Community of Individuals
We all know that every brain is different. A good education has to be based on that truth. At the same time, education is also a collective enterprise. We become our best selves only in conjunction with others. 
The Day after your content runs out
Our faculty design their courses to emphasize depth of knowledge over simple breadth of coverage. Naturally, content matters. But content must arrive in the context of building the skills necessary to investigate, evaluate, and understand. Otherwise, as Global Studies Director Jen O'Brien puts it, what happens the day after your content knowledge runs out?
"Because of Watkinson, my daughter knows what she's capable of. And, also because of Watkinson, she's capable of a great deal."
Artists become athletes here, and vice versa. Numbers people try writing poetry. Poets develop spreadsheets for their experimental data. Students learn that they don't have to define themselves quite so rigidly. There is no typical Watkinson student.
Students who know how they learn best. Students who aren't afraid to ask questions. Students who support each other. Students who speak up. Students who understand how to set goals and move toward them. Students who show up at their college professors' office hours. Students who value themselves. Students who serve their community.