A different kind
of senior year
Senior year of high school can be a tricky time… the last boundary, it seems, before the possibilities of real life open up. As part of our Strategic Plan, we began to ask ourselves: Why do seniors have to wait to take that important next step?
Seniors at Watkinson inhabit a unique and potentially powerful place in the school community. They represent the school's most capable students, having derived and experienced the benefits of a Watkinson education over time and in-depth. Therefore, we ask seniors to use their intellectual and creative abilities to do their best learning and to present that learning in ways that demonstrate their growth, their skills, and their habits as thinkers. 
The senior year, through the dual components of the Senior Seminar and the Senior Project, provides all seniors a genuine opportunity to learn for themselves by exploring areas of interest, passion, and curiosity that reside beyond their academic experience. They each engage in a year-long process of inquiry, research, experience, and reflection that culminates in a final, public, assessed exhibition.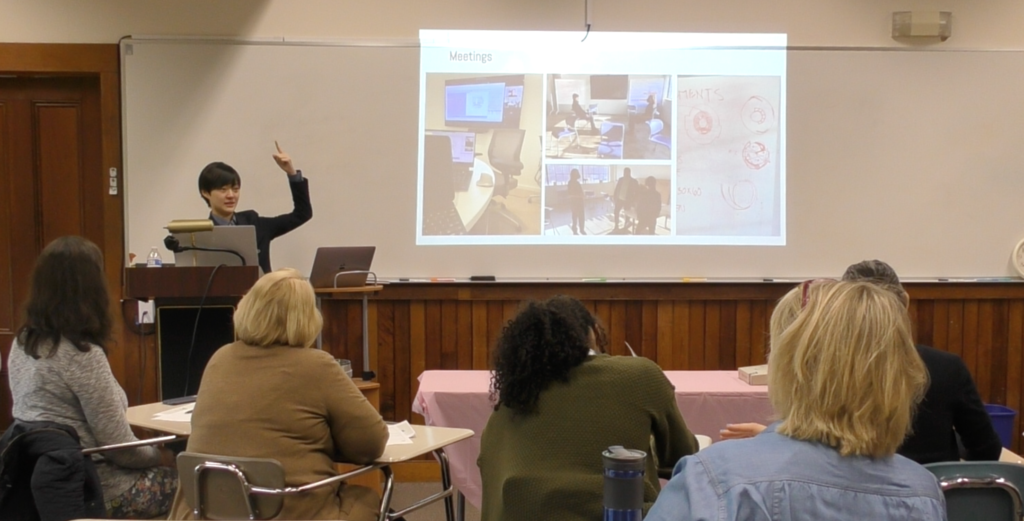 The course stresses the importance of strong individual efforts – self-advocacy, resilience, the value of critical friendship – as well as collaboration and involvement. Shared experiences bolster and enrich the sense of community between the members of the class and their teachers, which stimulates the larger school community and imbues younger students with a growing sense of what it means to be a Senior at Watkinson. 
The Senior Seminar:
Supports the existing college application process 

Provides space to explore life skills about which the seniors are interested

Serves as the primary locus for The Senior Project 
The Senior Project is a year-long personalized inquiry.
Each senior begins by developing and then articulating an Essential Question. Essential Questions are rich, complex, and exciting, born from the student's individual interests. They are also sturdy enough to sustain a year's worth of research and inquiry, serving as the focus of the project. 
In mid autumn, Community Feedback Night brings area professionals from diverse fields together with our seniors. The students share their questions and give "elevator pitches" about their projects. The professionals help the seniors to hone their thinking by asking probing questions, offering advice based on their own expertise, and providing connections between the students and potential mentors. 
Click to read the Essential Questions articulated by the classes of 2020, 2021, and 2022 presented at their respective Community Feedback Nights. 
Under the guidance of their Senior Seminar teacher and mentor, each senior formulates a plan and embarks on research. This is carried out in myriad ways and provides essential and credible preparation for the experiential learning component of the project.
In mid winter, seniors are released from their regular classes for two weeks of Experiential Learning "in the real world." Students typically spend this time with their mentors at their places of business or under their auspices. They also might travel somewhere designed to provide rich learning for their project. 
Upon their return, the seniors begin working on their Final Product – an object, website, paper, work of art, etc. – that exemplifies their learning and is shared with the Watkinson community. And at the end of the year, each senior presents an analysis of and reflection on their year's work to a panel of assessors who listen, ask questions, and carefully deliberate to render an evaluation. These exhibitions are attended by all members of the school community – students, faculty, and parents.
A Graduation Like No Other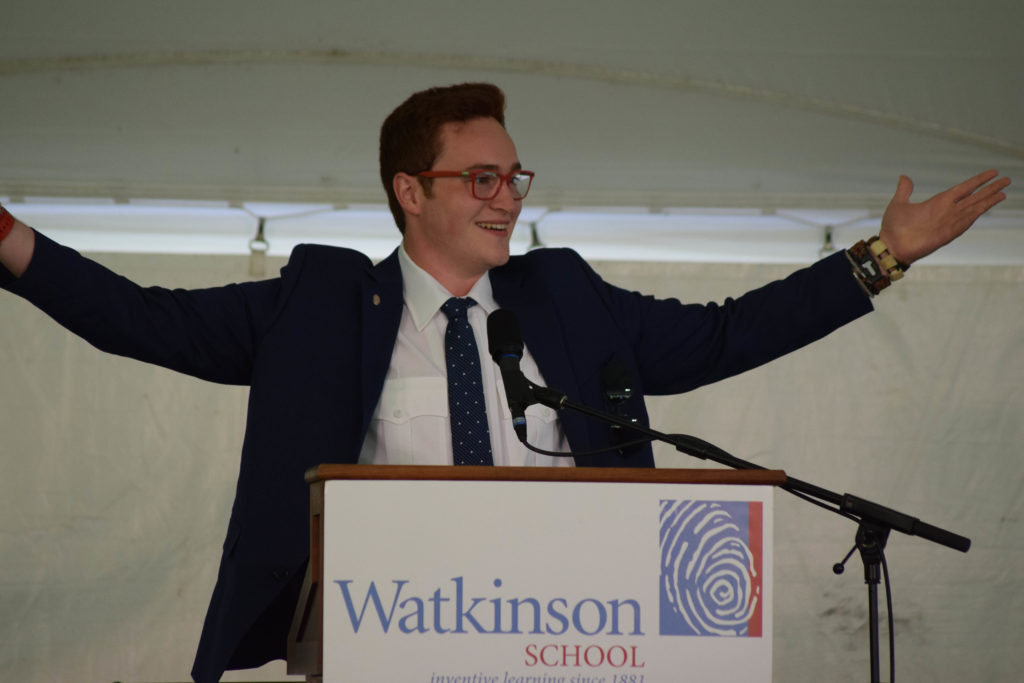 Unlike other graduations, ours puts the student at the center by having no VIP speaker. Rather, we invite our students — as many as want to — to speak or perform. Last year, 20 graduating seniors took center stage to speak on topics as diverse as their own experiences, personalities, and future trajectories.