Beginning to
become yourself
97% of current students agree or strongly agree that they are encouraged to think critically and to problem solve.
DATA FROM 2022 NEASC REACCREDITATION SURVEY
The Class of 2027 says...
"The first time we stepped foot on campus, we knew we had a very different thing going on here."
Alumni Parent, West Hartford
The Class of 2027 says...
"I think being in a community where everyone is just accepting of you... you're really starting to accept yourself as a person. Everyone needs that."
"I think the biggest thing I was afraid of was not being able to connect to the students here."
"He's excited to come in every day. Just not having all the drama and the negative things that we were worrying about — having that disappear — has been just amazing."
Parent & Teacher at Hartt Community Division
Grade 6: The "Where I'M From" Poetry Project
The 6th-grade English students create a collection of poetry based on the poem "Where I'm From" by George Ella Lyon. The creative writing assignment is done in conjunction with reading Full Cicada Moon, a book about a girl who is struggling to identify after moving from California to rural Vermont. Sixth-grade English teacher Lisa Roberts comments, "It's my favorite writing assignment of the year." The project is the perfect combination of exploring the parts of speech, the structure of poetry, and helping students to unearth their own personal histories.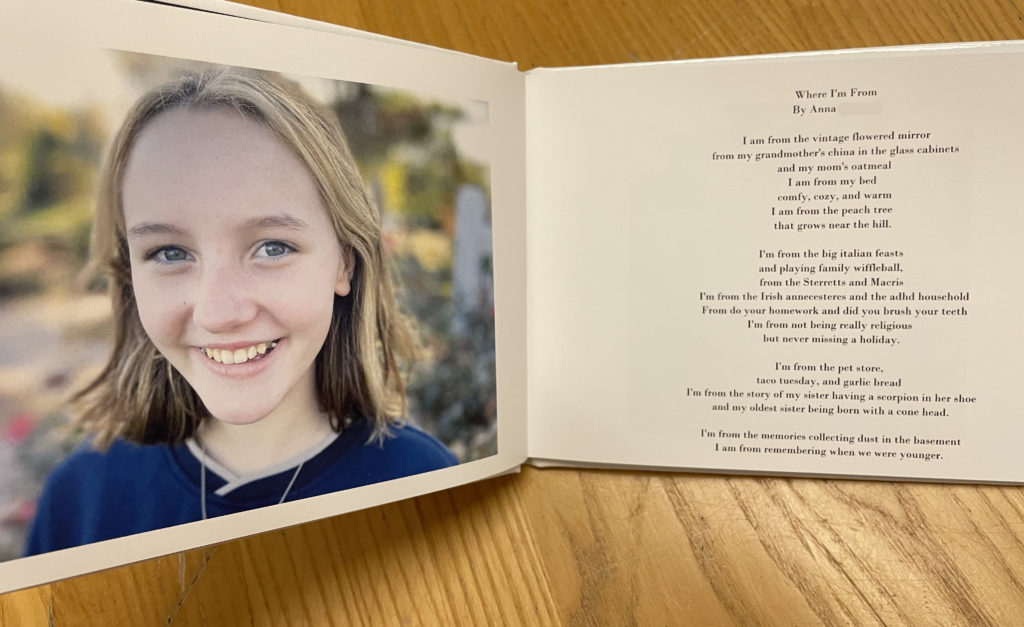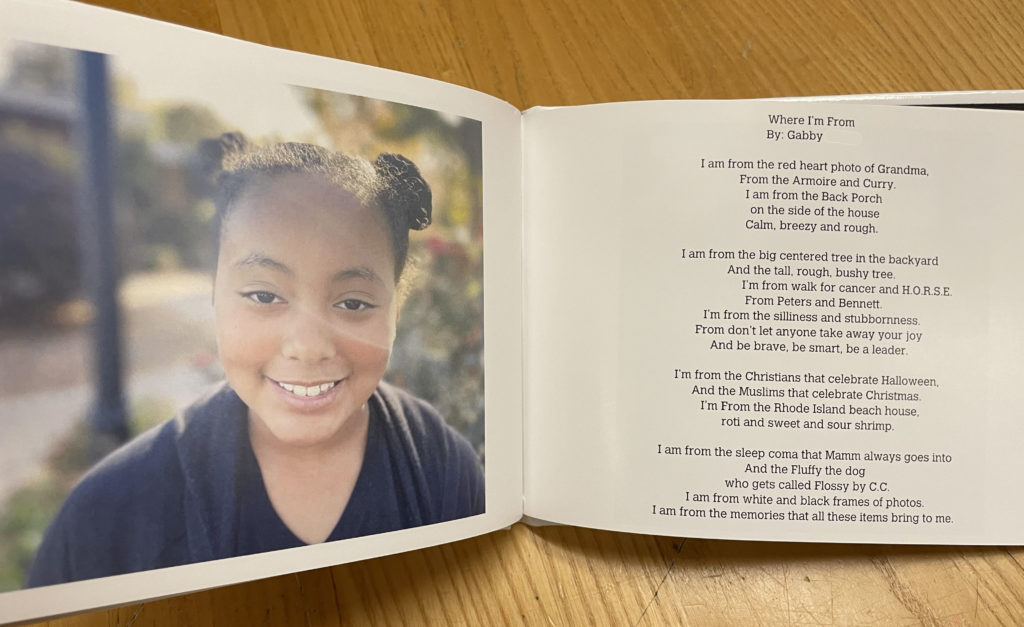 GRADE 7 ANCIENT CIVILIZATIONS PROJECT
Imagine building Egypt or Rome in Minecraft. Our 7th graders do just that. First, they study major themes, like government structure, inequality, religion, why civilizations rise and collapse, agriculture, the role of women, the nature of society. Then, they apply these big themes to one specific civilization.  Then they apply this to building the civilization themselves using Minecraft for Education, which is akin to virtual legos. Through this approach, the study of ancient civilizations comes alive, instead of feeling distant, remote. See an example.
A year-long process where students evaluate themselves as learners through the lens of Watkinson's Essential Skills (Communication, Critical Thinking, Literacy, Problem Solving, and Expression) and create individual presentations that incorporate and demonstrate their findings. Students receive one-on-one coaching throughout the process and share their work during Exhibition Roundtables each May with their parents, teachers, their peers and 7th graders.
"I don't know how to explain it. It's just... everybody is themselves here."