"In college I realized that, having taken the Global Studies Seminar class at Watkinson, I really had been asked to read and write at a very high level, while still in high school."
Ryan Dupuis '17, B.A. in Government, St. Lawrence University
While all Watkinson students learn from a global perspective, those seeking specialized study can apply in grade 10 or fall trimester grade 11 for a special diploma in Global Studies. The diploma program is intellectually challenging. Students and parents should be aware that the program's rigor demands a substantial commitment of time and energy. For more information about the program's themes and requirements, please get in touch.
Service and learning trips form an important part of Global Studies diploma education. Just this year, Watkinson students have worked at a medical clinic and built houses for sugar cane workers in the DR, taught English, math and computer skills to children in Uganda, and built sheltered bus stops for indigenous people in Costa Rica. We also launched a trip to Jordan, based on a student initiative.
Jackson F., now a Global Studies Diploma junior, won "Best Delegate" at the International Model UN in Budapest, Hungary last Thanksgiving break. In the video below, he talks about "not memorizing but meaning" at Watkinson.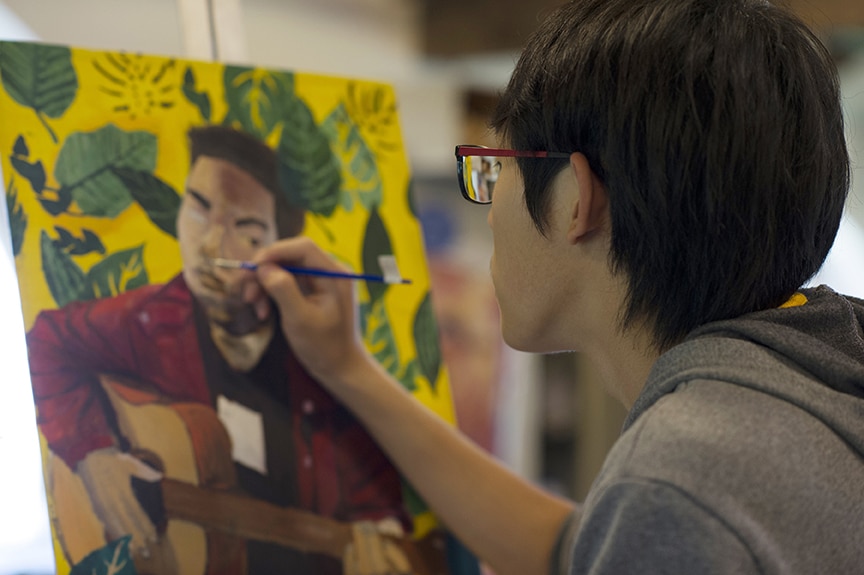 Student artists who have demonstrated serious interest and strong ability may be accepted into the Diploma Program based on audition or portfolio review, written statement of intent, and interview.
Many of these students plan to enter careers in the arts; graduates have gone on to some of the world's leading dance and theaters companies, galleries, and symphony orchestras. This program combines rigorous practice schedules with an individualized course of requirements under the guidance of an arts advisor. Students may study off-campus if necessary during the day. The C.A.P. faculty provides liasion with leading arts institutions, including the Hartford Art School, Hartt School of Music, and Juilliard.