To anyone who is not involved, not aware of the subtle and not-so-subtle shifts that are occurring as we accommodate and adapt to the ever-changing landscape of school today, this scene might just look like a whole lot of, well, clutter.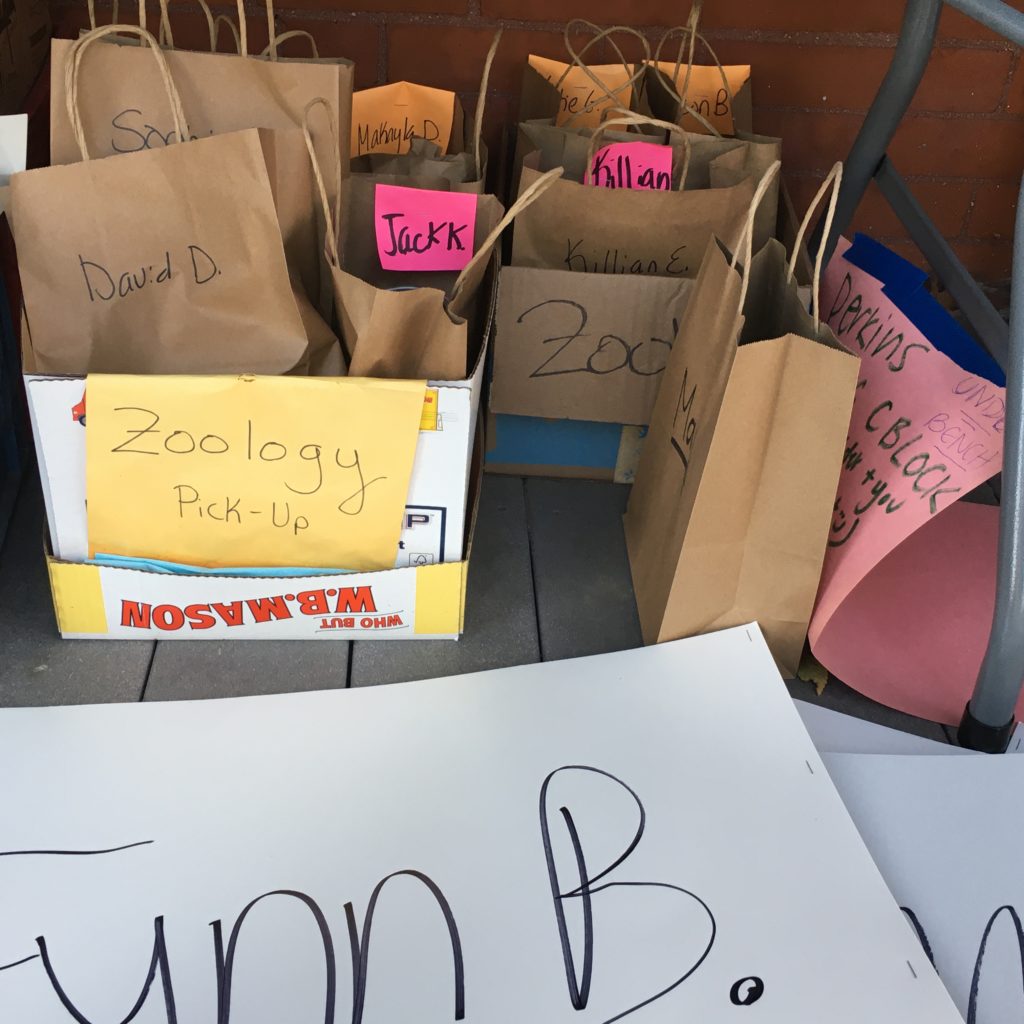 To me, walking Watkinson's grounds these past couple of mornings at the crack of dawn with my puppy, I have come to know this porch, this mess, is anything but mess. Think environmental art. Think installation. Think found objects, intentionally placed to emit a signal, an invitation. Think this is what teachers do when they care deeply, across venues, across virus, across miles, about their students. Think this is what school looks like sometimes…this is what school looks like now.
Zoology packets, art materials and supplies, kits for growing grass, and heaven knows what else is in those bags and boxes, each carefully and intentionally packaged for each individual student. There are materials for artists and scientists, across disciplines and grade levels; our teachers have made materials ready for your children. Kids: come get your stuff!
In this week before Thanksgiving, I am grateful for this. For all of it. For teachers who care, who have come in at all hours to make ready the materials that will keep learning alive no matter what room of the house it occurs in. I am grateful for the students and their remarkable ability to do what many in the wider world thought they could not: adapt and comply with new rules that strike at the very nature of being together, to mask up and move on, largely with spirits intact. I am grateful for our families for staying close, for being with us as we as a community have navigated this COVID fall. 
It's not a mess. It's love translated into school. Transported from the Feringa porch, from Google Meets, from teleconferences into parent-teacher conferences, Community Feedback Zooms, from phone calls, and from letters home — these are the signs of school. Happening still.