The 2023 season was a special one for the Watkinson girls varsity soccer team. With an HVAL league record of 6-3-1, the squad finished third in the regular season standings and propelled themselves into the HVAL league tournament championship game. Led by Seniors Ninah G., Maryam H., Kendall R., and Moo P., the team set an ambitious goal to compete in the HVAL championship and came within inches of claiming that title. The team's final two games – an upset of Forman School in the HVAL semifinal round and an exciting, narrow 1-0 loss to Williams School in the final – were a stellar display of team preparation, unity, support, drive, and effort. The team played smart, cohesive, gritty soccer, and quite simply refused to give up at any point. The story of the season was more about relationships, growth, and joy than any statistics or numbers. Relentlessly positive energy and unfailing commitment to the concept of team were the foundation for 2023. Whether it was a positive affirmation, skillful play, drum sticks, or cowbells, each team member brought what they could and made the group stronger. We were grateful to welcome Mr. Palmese, better known as Coach T, and his passion for the game, knowledge, legendary winter hat, and philosophical ramblings. The 2023 season is in the books, and it is one we will look back on with pride!
FROM THE CAPTAINS
Ninah G. '24 - Girls varsity soccer has had a tremendous season. We left last season not knowing if we would have a team this year, and are leaving this season with one of the best records in our league. We finished in the top 3 of the HVAL tournament, allowing us to be considered for the New England tournament for the first time in 5 years. We couldn't be where we are today without everyone on this team, regardless of experience or age. We got as far as we did because we trusted and respected one another, making this truly the best season I could ever ask for. Even though this is my final year with the team, I know they will continue to reach new heights!

Maryam H. '24 - Coach T, thank you for stepping up as our assistant coach this year. Words can't express how grateful I am to have you as a coach and someone who has guided me through my position as goalkeeper and inspired me to have the confidence in my position, no matter what. I wish I could've had more than one season with you. You've coached me through all the difficult and humbling moments a goalkeeper must push through, whether mental or physical. You've inspired us to play hard and leave it all on the field, having absolutely no regrets when the clock hits 00:00. To whoMever wears the gloves next season, just know you're in good hands.

Kendall R. '24 - Coach Haggerty stepped into the head coach position at the beginning of the season, and was exactly what our team needed to succeed. She constantly brings the team together, making sure everyone lifts each other up, whether that is through affirmations every practice or cheering on the sidelines during games. Coach has made sure to make the seniors' season as memorable as possible, and we couldn't thank her enough for it. Thank you Coach Haggerty, for being the rock our team needed this season. We appreciate you so much!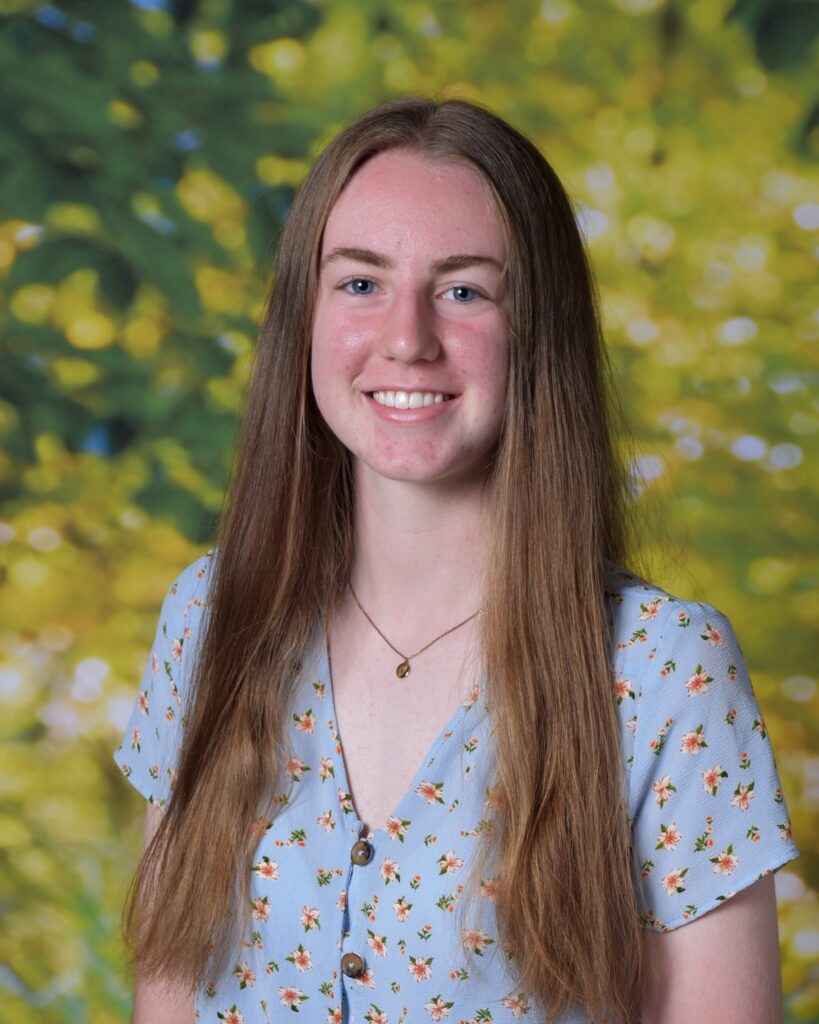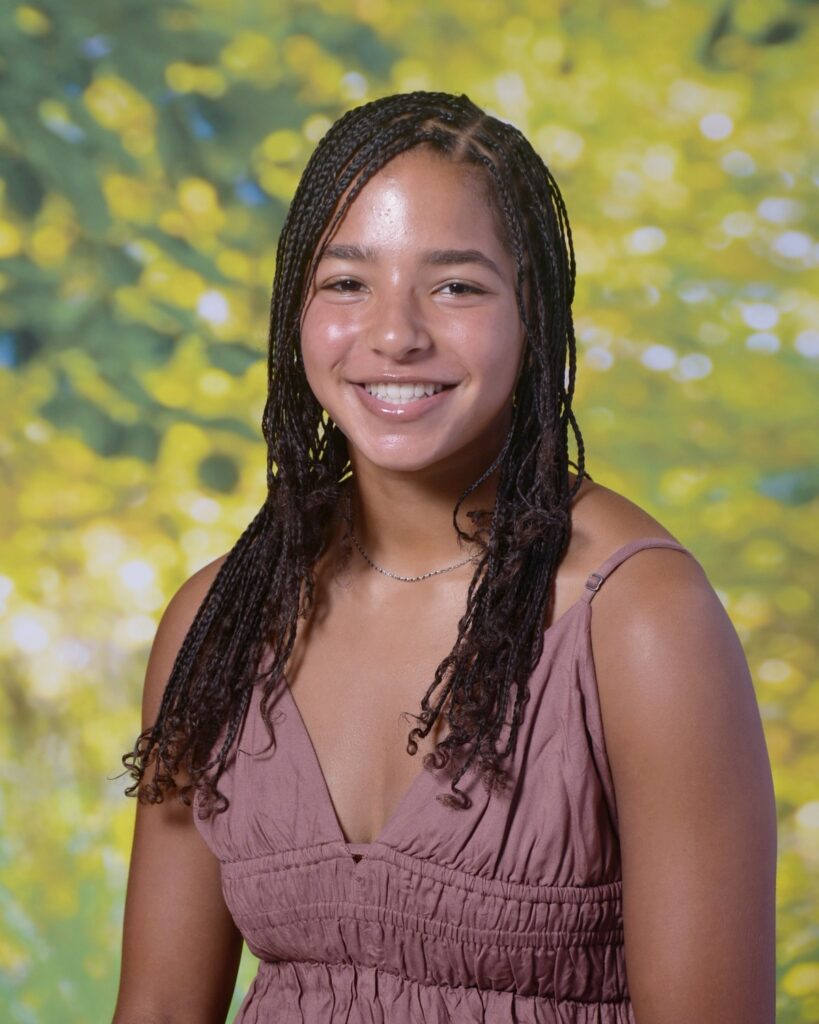 girls varsity soccer
most valuable player
KENDALL R. '24 (top photo) and TALIA H. '26 (bottom photo)
It is only fitting that Kendall and Talia have been named this year's co-Most Valuable Players because they formed the nucleus of our efforts on the field throughout the arc of our season. Armed with experience, skill, and a strong ability to analyze the game, this central midfield unit grew stronger with each week and learned to dominate the middle third of the field. Kendall and Talia are both fiery competitors and also kind, supportive teammates who motivate us all. Congratulations to both players on this award!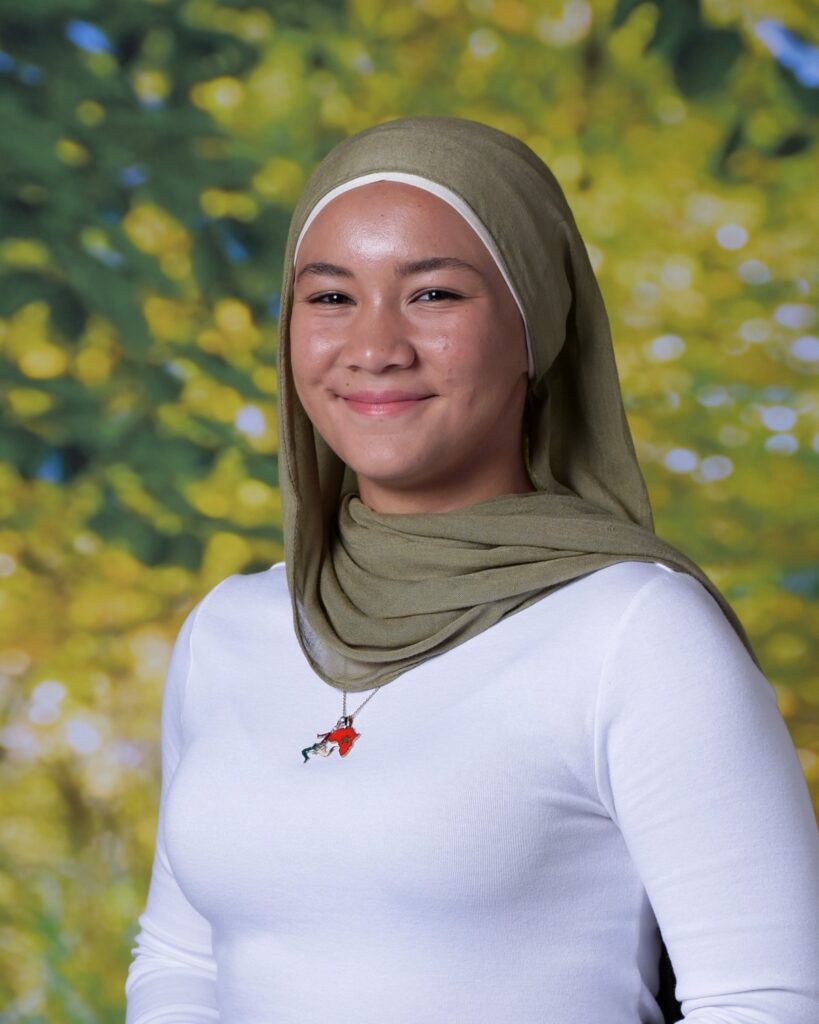 girls varsity soccer
MCDONALD SPORTSMANSHIP AWARD
MARYAM H. '24
Maryam is the kind of goalkeeper who – in one moment – can fly out at an attacker's feet, smother the ball for an incredible save, and knock the attacker over – and then – in the next moment – jog back over to that same opponent and give her a smile and huge helping hand up. Maryam plays for the love of the game, and that love is evident in her approach to competition and her approach to team leadership. She understands the finite life of the team, and she teaches her teammates to respect the opportunity to be a part of team life. This season, Maryam was not only one of the very best goalkeepers in the HVAL but was also a model of sportsmanship to all. Congratulations on this award, Maryam!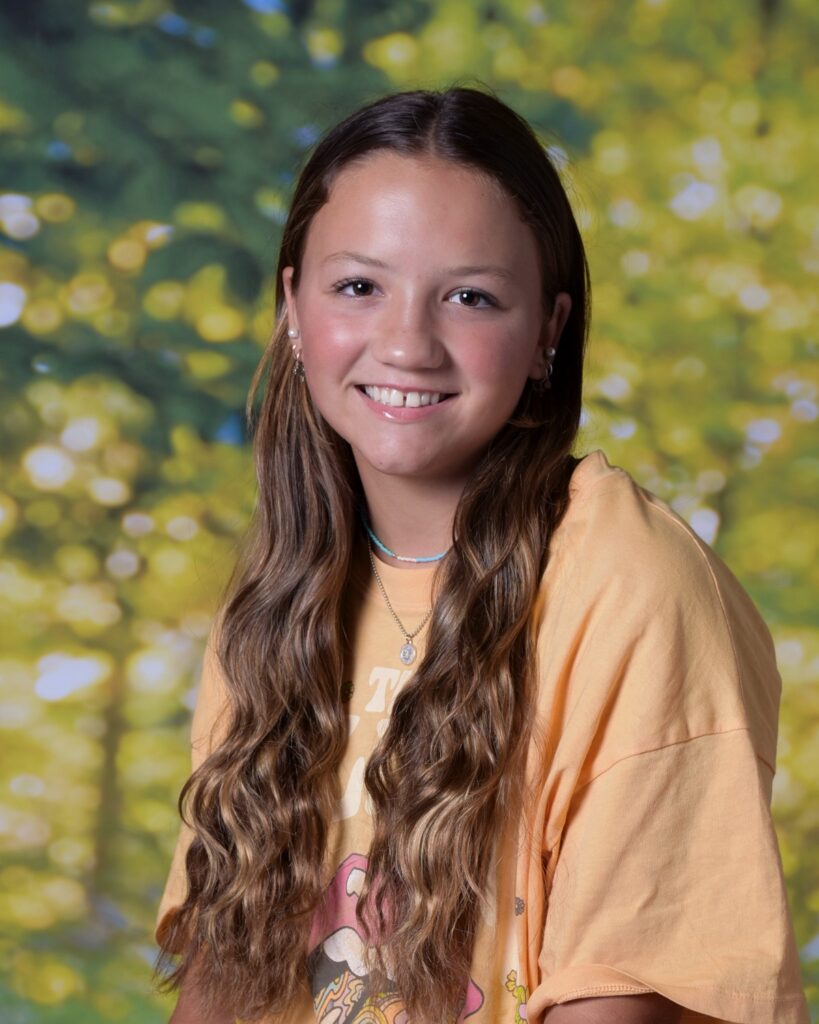 girls varsity soccer
most improved player
KELSEY W. '26
Competition for this year's Most Improved Player award was very close, but Kelsey inched ahead with her inspiring development at the right midfield position. Throughout the season, Kelsey combined her solid technical skill set with an improving ability to read the game from the right flank. She defended some of the league's strongest players while also getting into our own attack, taking on opponents 1v1 and sending beautiful crosses to our runners in the box. Always a great friend and teammate, Kelsey grew in her ability to impact the game this season, and we congratulate her on this award!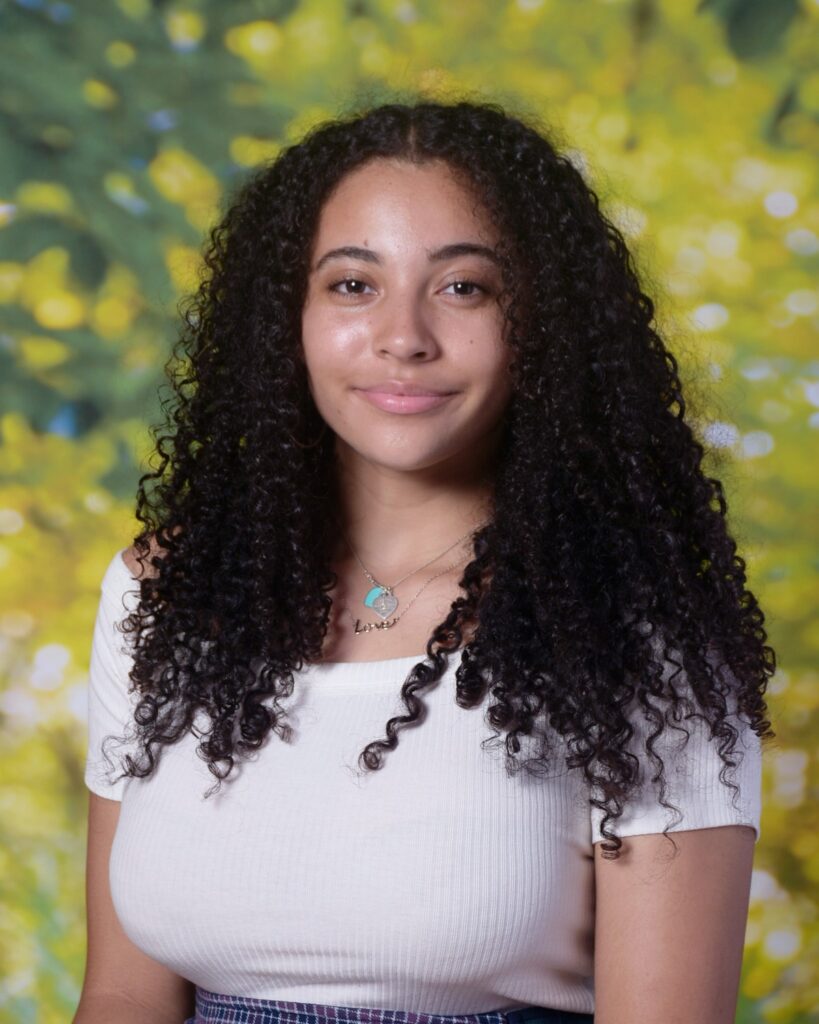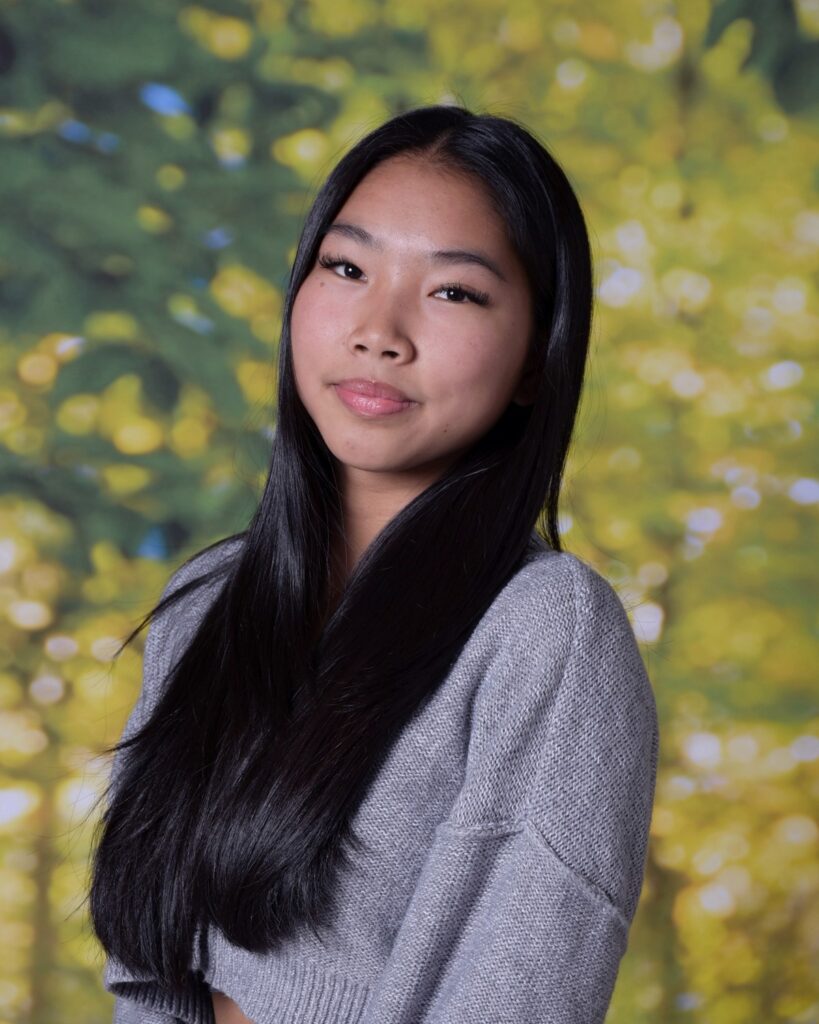 girls varsity soccer
COACHES AWARD
NINAH G. '24
Ninah is a Ram at heart. She exudes pride and enthusiasm for all things Watkinson athletics, and each year she starts this energy up during soccer season. This year was no exception. Ninah helped coach the team through its successful and foundational preseason, she led the team through bonding initiatives and goal-setting activities, and she pushed the team to find its potential during the postseason. The driving force behind our formidable defensive back line, Ninah put together a fantastic season, impacting the entire team, and we congratulate her on this Coaches Award!

MOO P. '24
This season, Moo illustrated what it means to compete. A natural athlete and a versatile player, Moo stepped into any position asked of her, in some games playing in as many as three different spots as a result of the coaching staff's appreciation of her wide range of skills. Wherever she found herself, Moo was tough as nails, pushing herself through exhaustion and doing whatever it took to help the team. We will miss your energy and competitive fire, Moo. Congratulations on this Coaches Award!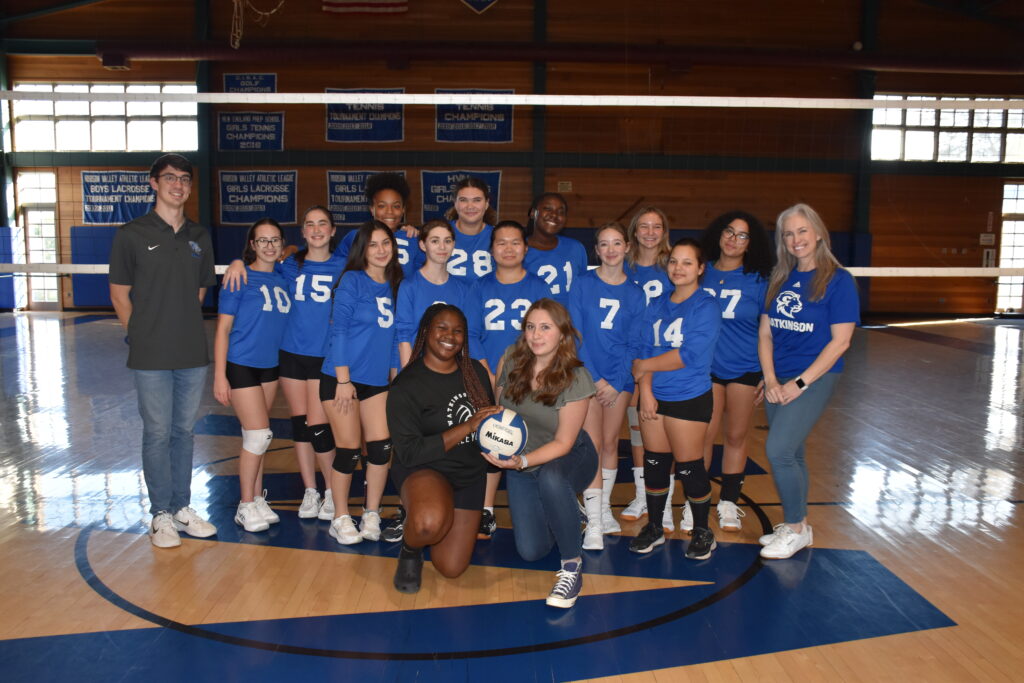 The goal for our season was to consistently work at improving our game as well as just having fun out on the court. Each individual player on the team improved tremendously in their own way. Our overall record doesn't accurately describe our ability to play as we were in a lot of close games that didn't tip in our favor. We always played to the best of our ability and we are extremely proud of the outcome of our season. We had a lot of fun this year and everyone should have something to celebrate! Congratulations on a fantastic season!
FROM THE CAPTAINS
Pia S. '25- I just wanted to share a little bit about Mr. G and Mrs. Ness, the coaches of our Junior Varsity volleyball team. I have played on the girl's volleyball team for three years now, but this is the first time I have been coached by these amazing coaches. They both bring a new perspective and light to the game of volleyball and do a fantastic job making sure we all strive to do our best, always. Additionally, they give tips and suggestions on how to improve and they also try to incorporate fun drills like serving into hula hoops, on cones, or in the ten foot line (we don't yet have a name for this but it;s definitely a fun one). Honestly, my favorite part of JV practices is when we do mini-games (six on six) and Mr. G sets and Mrs. Ness is the referee with her fun whistle noises. It is times like these I feel we make a stronger team and create long-lasting, funny memories! From the bottom of my heart thank you, Mrs. Ness and Mr. G!! GO RAMS!

Desteni D. '27 - Coach Ness and Coach G have been extremely supportive coaches throughout the JV Volleyball season. Their smiles and positive energy followed us on and off the court. They constantly made sure that every athlete felt seen and heard. Both of their background knowledge of volleyball, and their experience of playing, gave us a solid advantage in practice. Coach Ness's constant affirmations and Coach G's reassuring words from the sidelines helped us push through tough games this season. Overall, having these two coaches in our corner throughout the season allowed us to push to our limits and leave it all on the court. Thank you Coach Ness and Coach G for a solid season.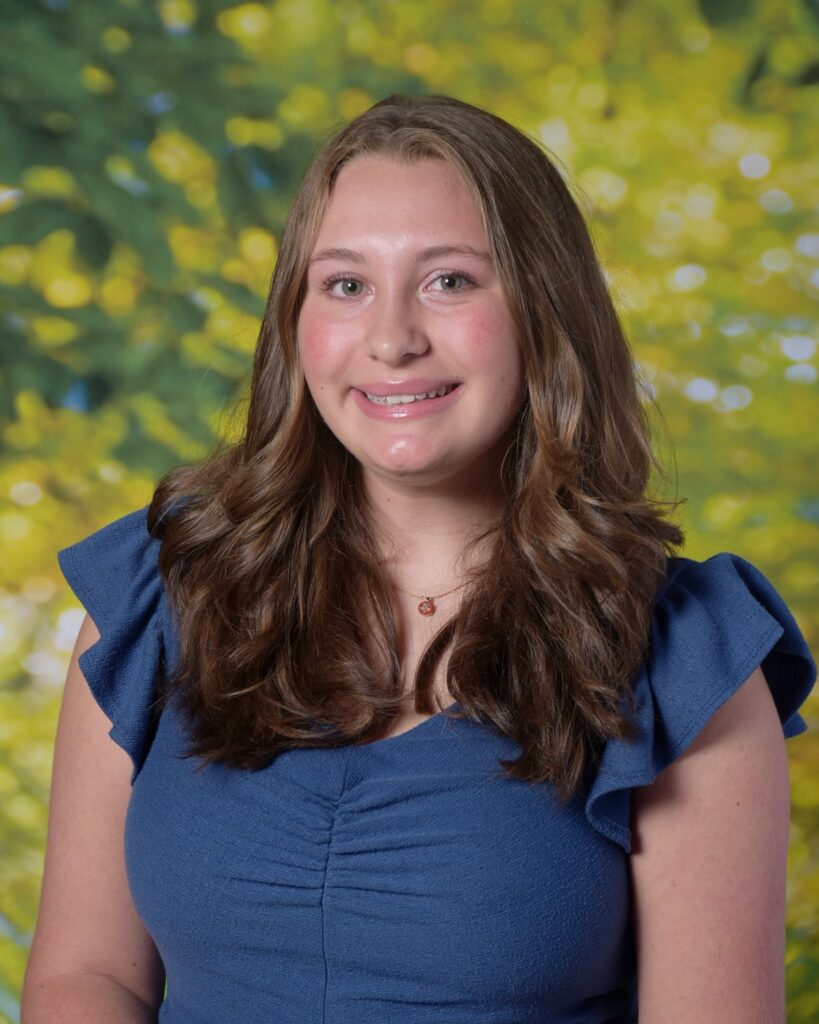 JV Volleyball
most valuable player
PIA S. '25
Throughout the season, Pia has exhibited a spirit of growth and determination. Over the course of the season, she exhibited a commitment to honing her skills, with a particular focus on serving. Her dedication to self-improvement has shone brightly in every match she's played. Pia's contributions have not only made a significant impact on the game but have also inspired her teammates to perform at their best. Her leadership on the court, combined with her enthusiasm and positive attitude helped to elevate the entire team during each game. Pia, your positive attitude and passion for the sport has made you a valuable member of our team this season. We are so proud to have had you as captain this season and look forward to your continued success in the seasons to come!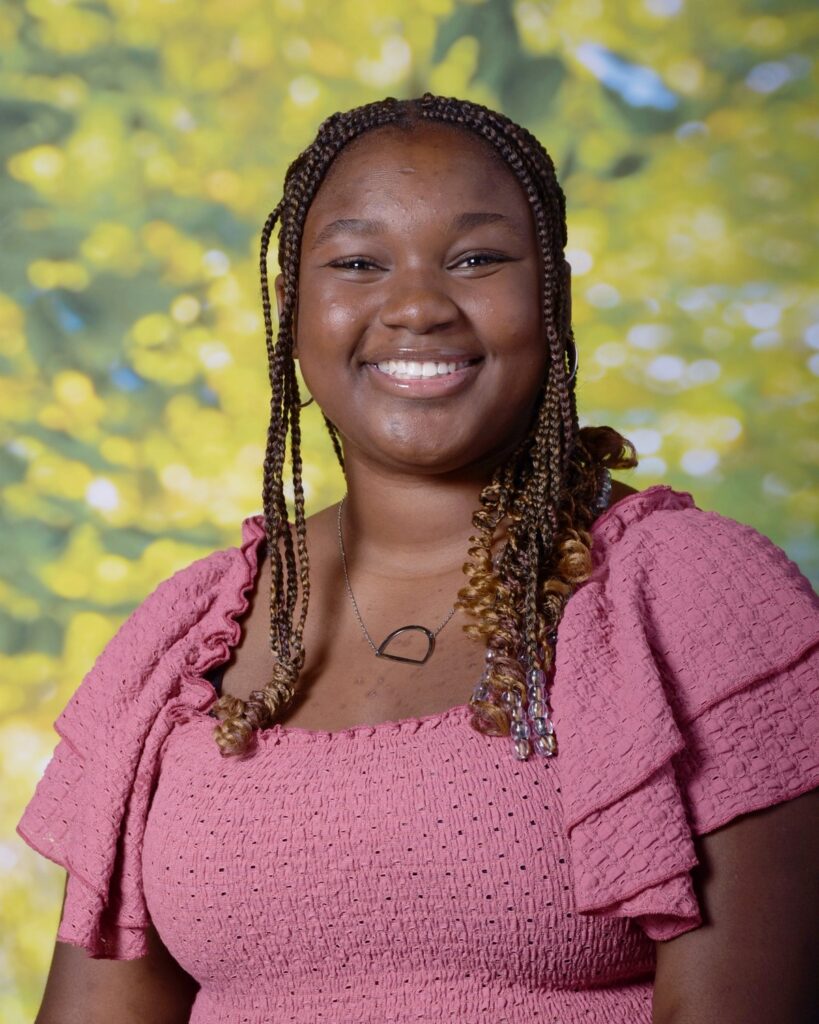 JV Volleyball
MCDONALD SPORTSMANSHIP AWARD
DESTENI D. '27
Desteni, you have excelled on the court and also contributed tremendously to the JV team. You consistently demonstrated qualities that every coach dreams of in an athlete - dedication, leadership, and enthusiasm for volleyball. You have been the backbone of our team, an inspiration to your teammates and a joy to coach. You have an incredible ability to motivate your teammates through your positive attitude and leadership on and off the court. We are proud to award you with the Coach's Award in recognition of your athletic ability combined with your character and positive attitude both on and off the court.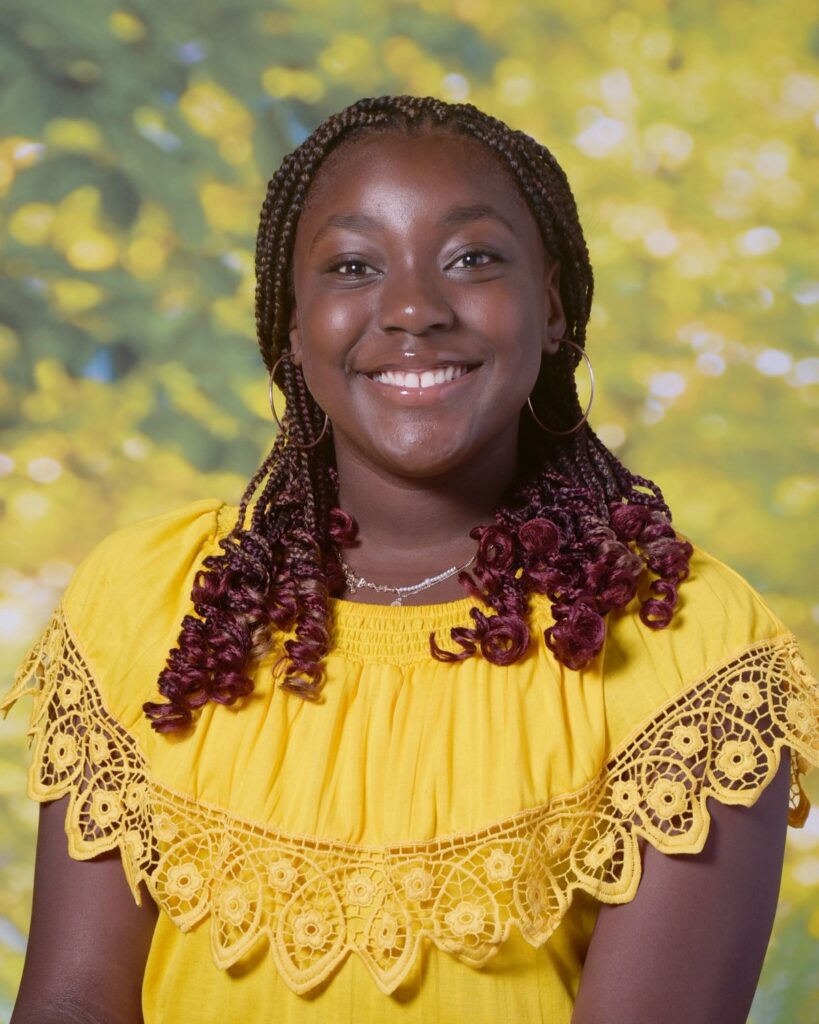 JV Volleyball
most improved player
LILLY D. '29
Lilly started the season with very little volleyball experience, and her growth over the course of this season has been incredible. At the beginning Lilly struggled to pass the ball straight and didn't yet have her serve. However, as the season progressed her performance on the volleyball court began to soar. Her serves became more consistent and accurate, and her confidence grew rapidly. Lilly would embrace constructive criticism from the coaches turning it into opportunities for growth. She listened to her teammates advice and always had a positive attitude on and off the court. Lilly, we are so proud of your commitment to improving your volleyball skills over the course of the season. Your journey is an incredible one and we look forward to seeing you again next season!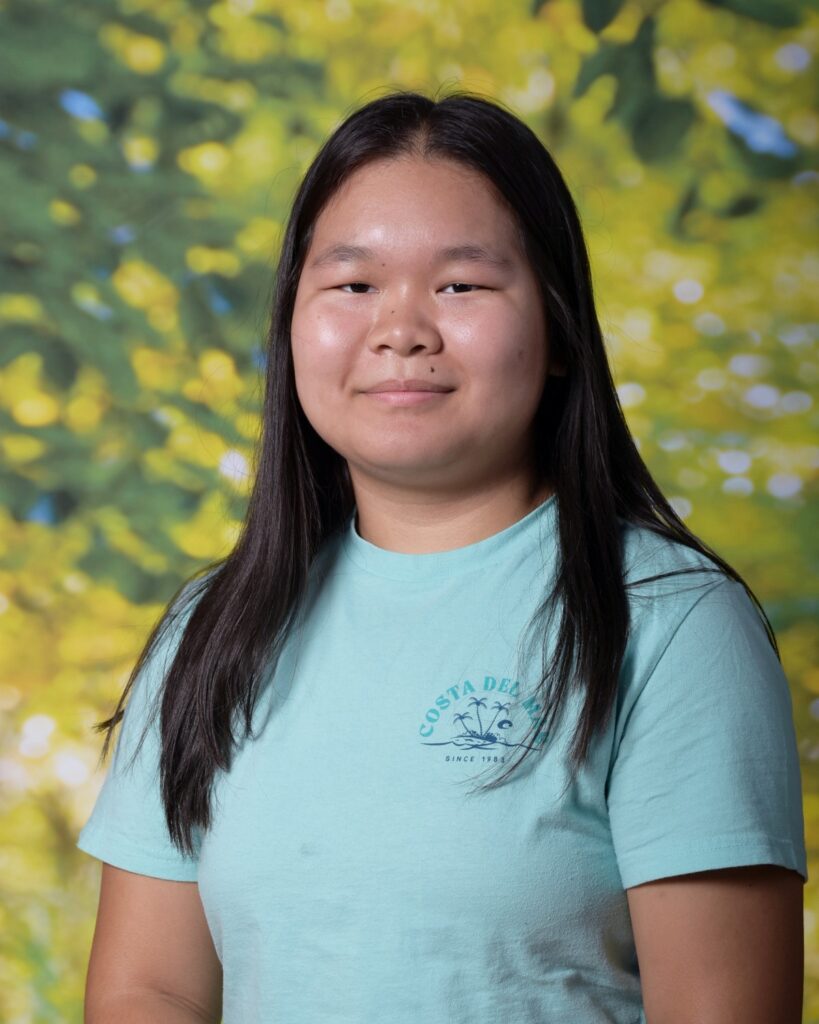 JV Volleyball
COACHeS AWARD
JA SENG RA N. '26
Ja Seng Ra has been our most consistent player in terms of participation and attendance all season long. She is always one of the first players in the gym ready to go before anyone else. Ja Seng Ra is also one of the most coachable players on the team. She is always open to feedback and would always do her best to incorporate the advice into her game. Along with this, Ja Seng Ra was one of the only players on the JV team to stay for all of the varsity home games and either support or even help run the clock without being asked. Ja Seng Ra, we are proud to present you with the Coaches Award as you have been an incredible help and you had a lasting impact on the team this year! We look forward to the next couple of years with you on the team.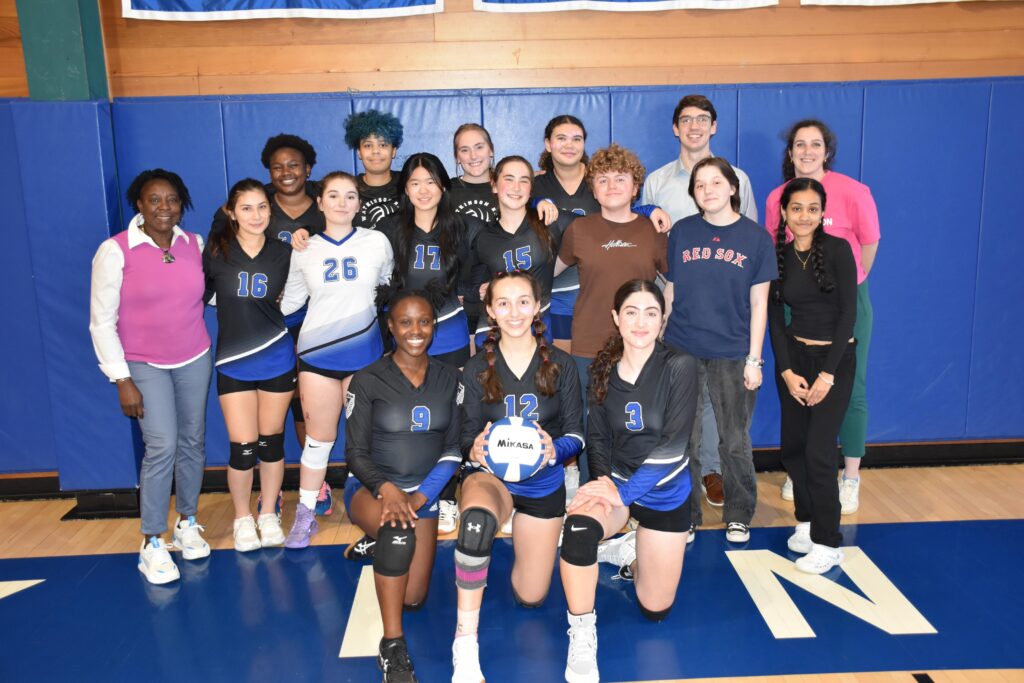 Girls Varsity Volleyball had an exciting winning season. Under the leadership of captains Jamella W. and Sadie C., as well as our junior captain Julia S., our team ended the regular season in third place, with a respectable 6-4 record. The ladies proved to be fierce competitors as they found confidence at the net, developed awareness of their surroundings on the court, and strengthened their communication. We are so proud of all that we've accomplished this fall, and can't wait to see what they accomplish in the HVAL championship!
FROM THE CAPTAINS
Sadie C. '24 - Volleyball is not only a sport about how to play the game, but it is also a sport that relies heavily on the communication of a team both on and off the court. Communication is not only about who is going to get the ball, but how each team member can make the rest of the team better. Our team this year led by Coach M. and Ms. Perkins, mastered that communication. Not only do we love playing the game of volleyball, but we love each other, and that not only makes the season better, but it makes each and every one of us better. A team is nothing without the players on it or without a strong and loving coach. Both of our coaches have led us through our worst moments and have cheered us through our best. Congrats on a great season, volleyball! GO RAMS!

Jamella W. '24 - Being able to be a Co-Captain to this team has been great. I love how easy they make it! They have not only helped me push myself to be a better player, but also a better person. Each and every person on the team brings something special, whether that is their energy, entertainment, skills, or laughs. They are the ones I want with me when sets are on the line because I know I can depend on them, whether they believe it themselves or not. As a senior, I will miss playing with these girls and learning new things from my coaches. I wish the whole team nothing but the best and I cannot wait to see them grow as the amazing people they are.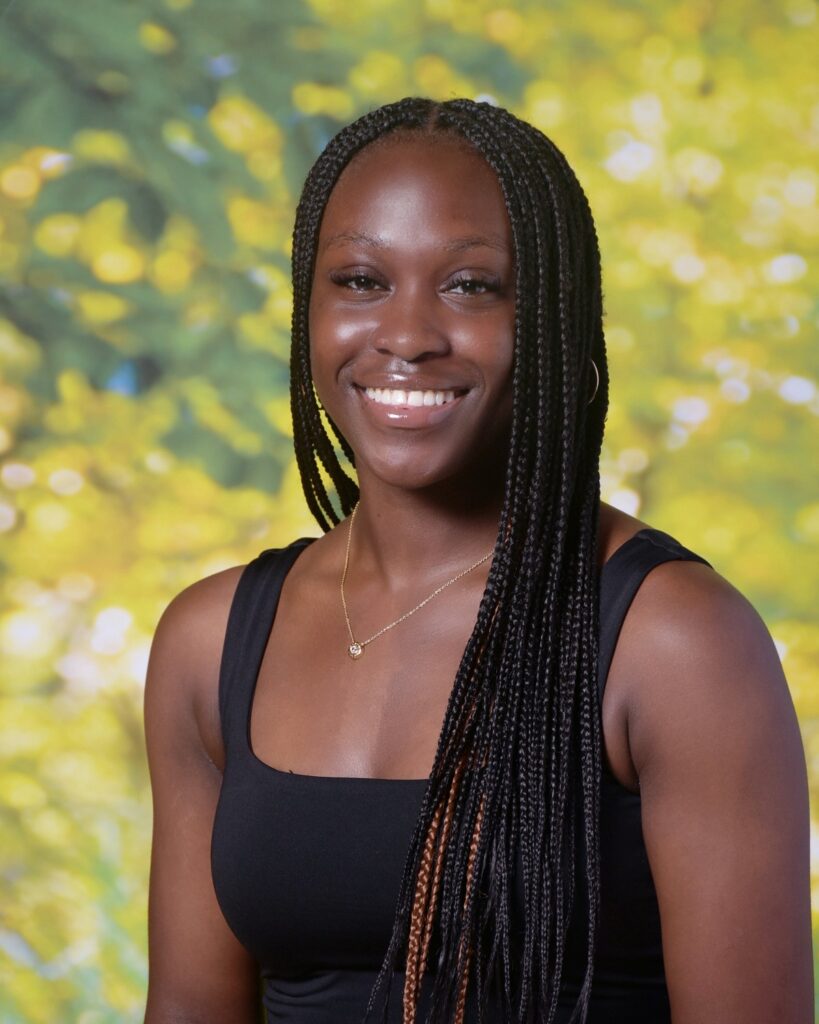 Volleyball
most valuable player
JAMELLA W. '24
You'd think Jamella has wings, with the amount of time she spends airborne, whether she's jumping up to attack the ball, devastating her opponents with a block, or flying across the court to cover a hole. As a captain, her love of the game is infectious, and she leads by example during games, putting her best into each and every point. When she identifies an area where she needs improvement, she utilizes practice time thoughtfully in order to make sure she reaches her maximum potential. Thank you Jamella, for being a fierce competitor and a loyal teammate!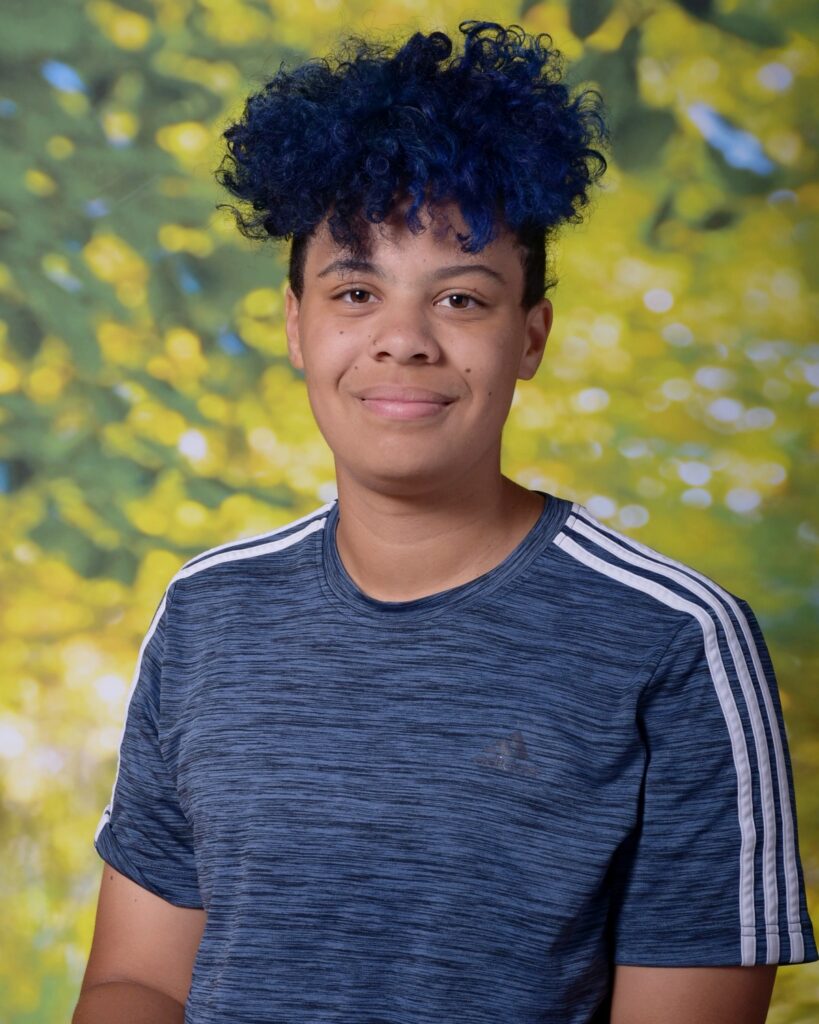 Volleyball
most improved player
AMANI K. '25
At the net, Amani has become one of our most aggressive and impactful players. Now that she moves her feet and jumps, her hits have so much speed that her opponents often lose track of the ball. As a blocker she has played a major defensive role, while intimidating our opponents! She's also become more confident in taking charge of stray balls when they go off the court. Furthermore, she's been one of our most reliable servers this year, often going on runs. Amani, we can't wait to see what's in store for next year!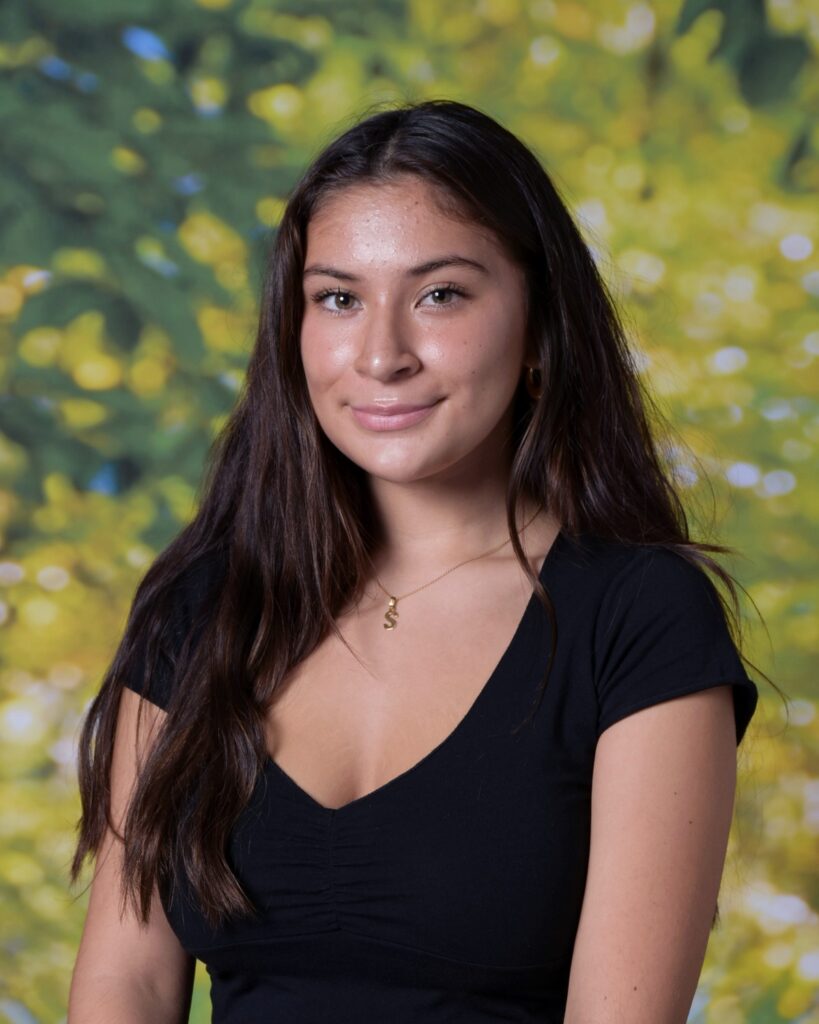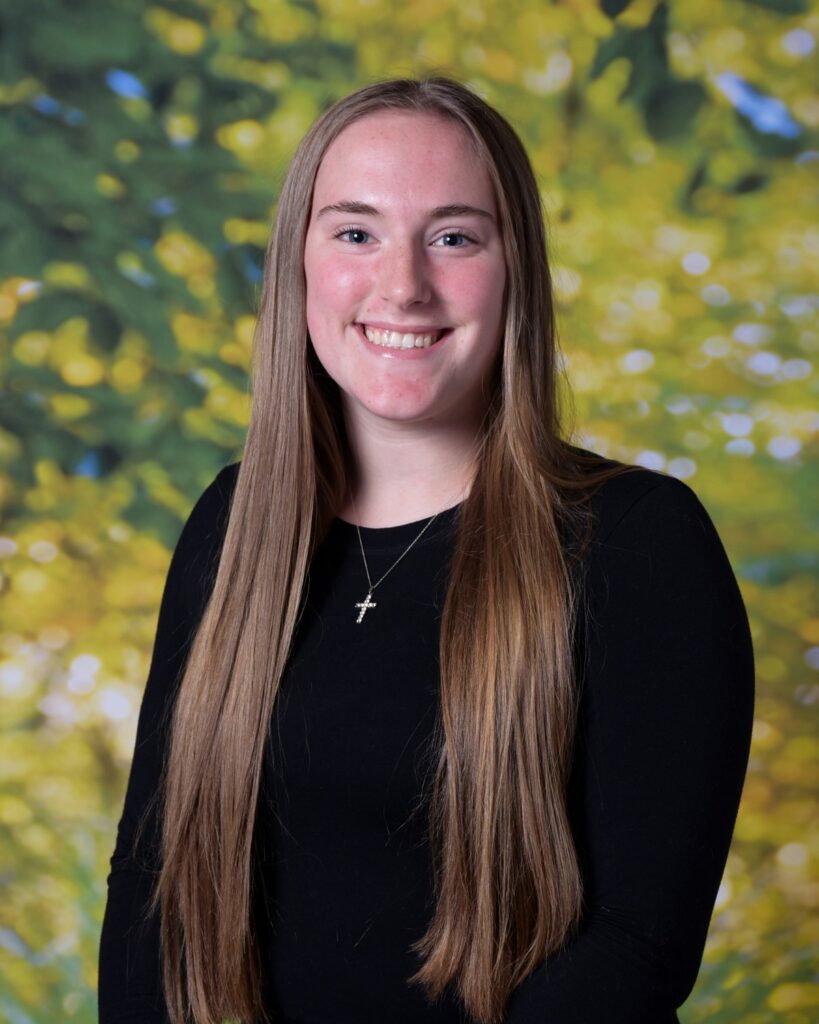 Volleyball
MCDONALD SPORTSMANSHIP AWARD
SOFIA A. '24 (top photo)
Sofia has committed herself to support both JV and Varsity as a setter, happily contributing to both teams wherever they need her most, even playing in back to back games. Regardless of the type of day Sofia has had, or of how she's feeling, she comes to games and practices with a contagious positive attitude, cheering for her teammates until she's hoarse, and making each one of them feel important. Thank you for making the court a brighter place, Sofia!

BROOKE H. '24 (bottom photo)
In practice, Brooke takes feedback well and asks questions. She has found a great balance between valuing practice time while not taking herself too seriously, and in games, she's able to shake off any small mistakes, so she can come back and hammer the ball in the next point. Her level headedness helps keep her teammates calm in times of tense competition. We've enjoyed watching her grow into a more confident hitter while lifting up the ladies around her!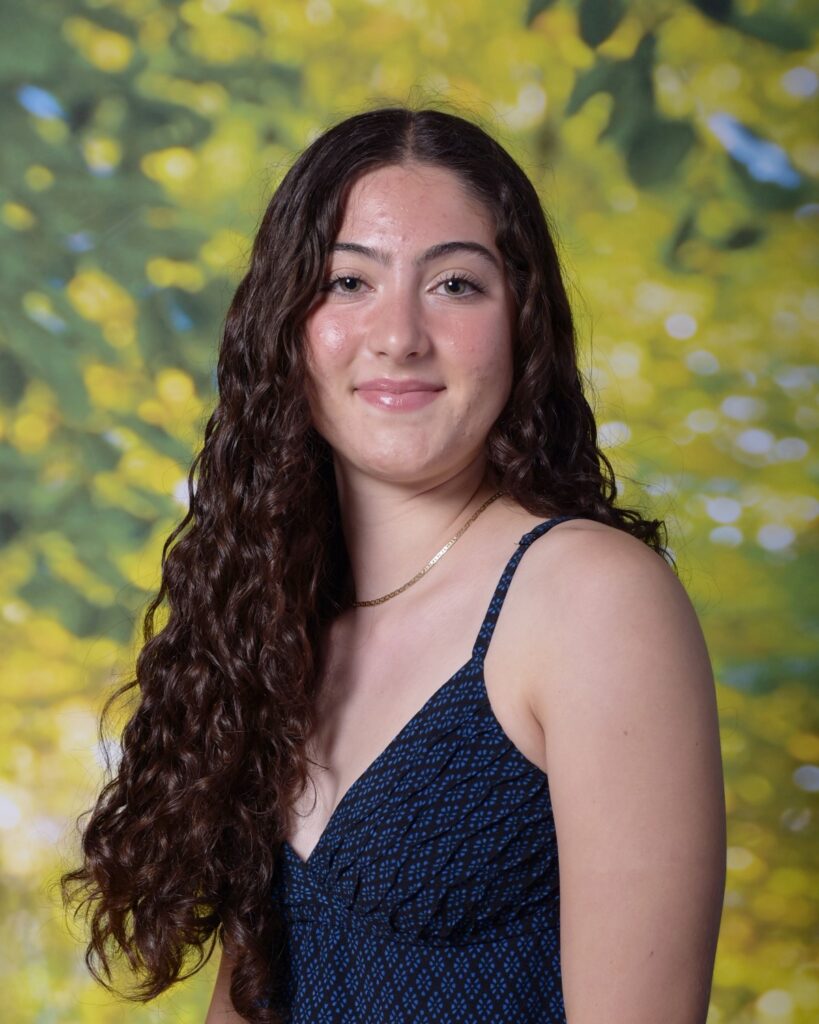 SADIE C. '24
As a setter, Sadie plays an instrumental role in nearly every point. It would be easy for one to crack under this pressure, but Sadie sees this as an exciting opportunity to support her teammates. She knows where to place the ball to fit the individual preferences of each player, and as a captain, reminds her teammates where they need to be standing at all times to cover properly and to abide by our rotation. She also demonstrates outstanding communication on the court. Thank you for being a great leader, Sadie!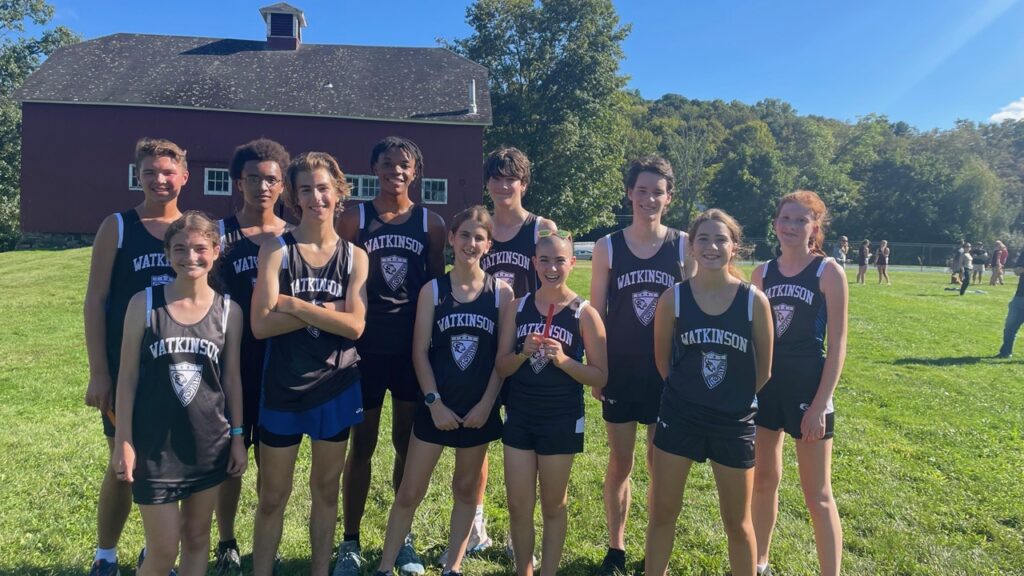 The team's summer training was key this year. The entire team kicked off the season with a commitment to pushing their limits through increased mileage and more demanding workouts, and their efforts were rewarded. Again, a team of varied ages and abilities, they worked together, learned from each other, and supported one another to achieve their personal racing goals - all the while working as a team and sharing a genuine love for running and personal fitness. The entire team crushed their PRs at the end of the season, proving that hard work pays off. Seniors Nick, Tommy, and James led the team, with displays of determination, athleticism, humor, and sportsmanship. We look forward to what next season will bring.
FROM THE CAPTAINS
Tommy C. '24- The 2023 Cross Country season would not have been possible without Coach Roberts. She was a great coach because of her caring attitude towards the team. She always tried to take care of every detail, even offering her coat to runners who forgot warm clothing. She was also very encouraging towards each member, as she focused most on the well-being of the runners, which led to the growth of each individual. As a result, the team came together as a unit under her leadership. Every day, she cheered all of the runners and maintained a positive attitude. With her recruiting, the number of runners on the cross-country team has increased, and I look forward to coming back to Watkinson and seeing the size of the team continue to grow.

Nick G. '24 - Our team found fantastic success and improvement over the 2023 season, none of which would have been possible without Coach Chris. From the beginning of the season, Coach made connections with every runner so he could coach them to the best of their abilities. With his vast breadth of running wisdom, Coach pushed us in workouts while concurrently emphasizing the importance of recovery days, never hesitant to suggest a day off if something was troubling us. The team and I are forever grateful and fortunate to have Coach Chris's unwavering support and dedication.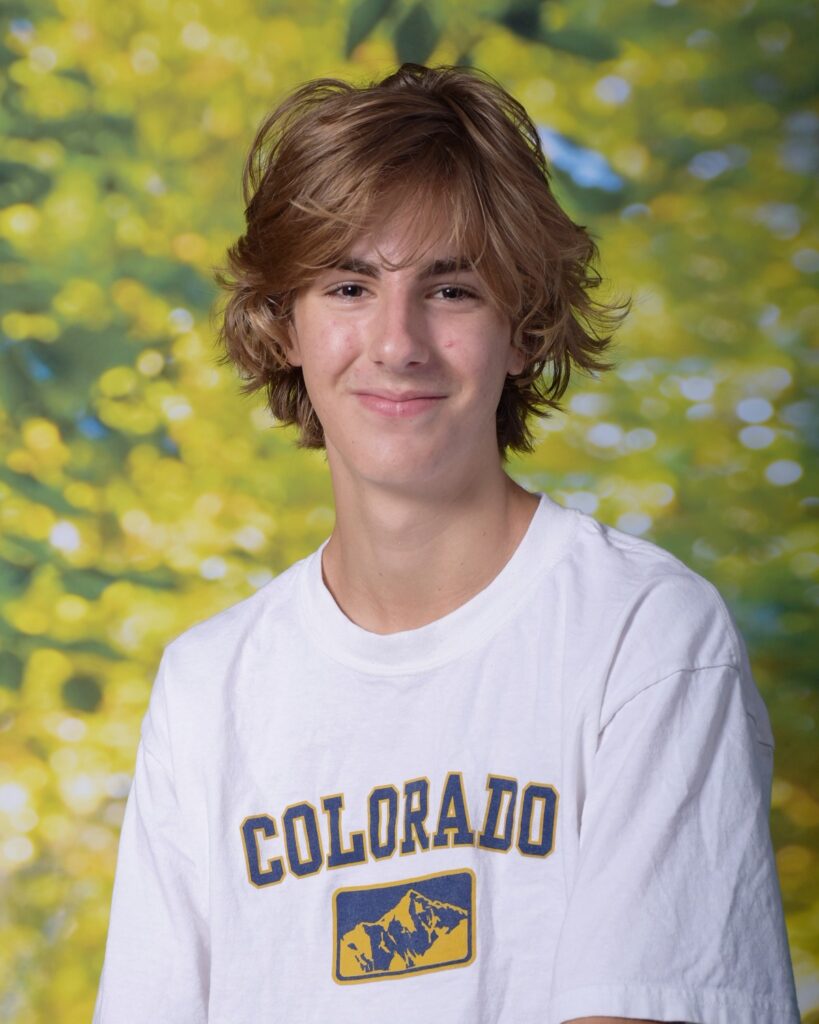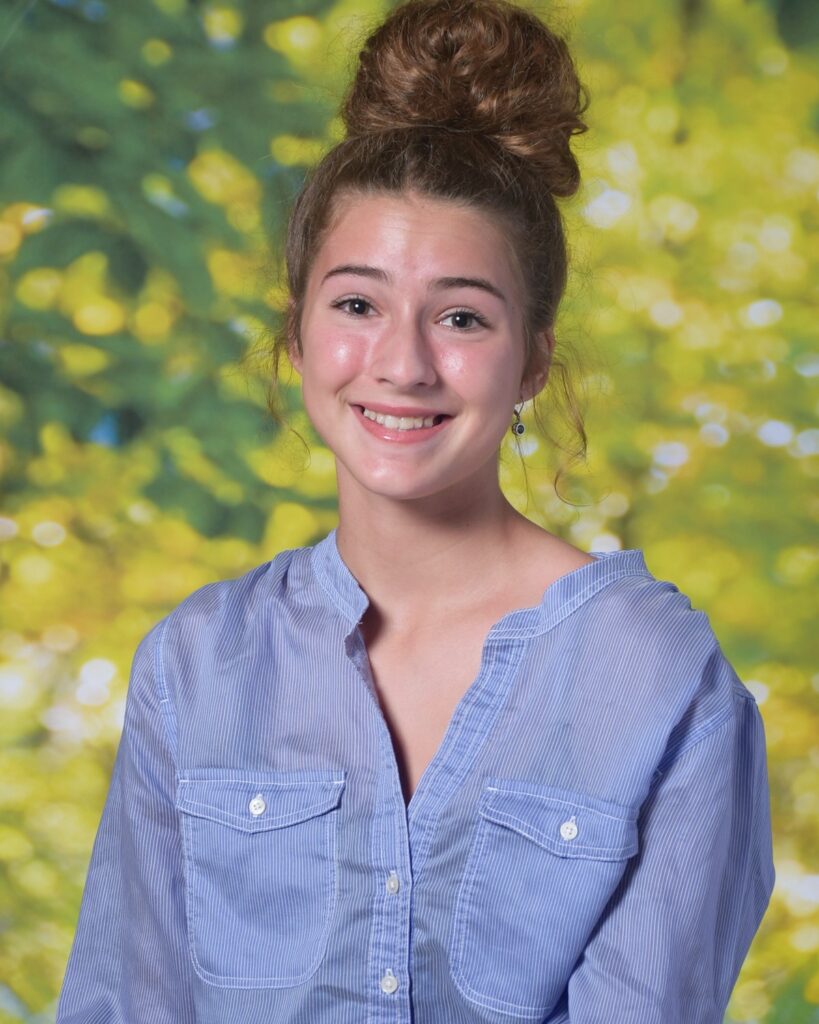 cross country
most valuable runner
NICK G. '24
Seven years ago, Nick joined the team as a mere 6th grader. He was hooked immediately - watching, learning, and envying the accomplishments of the more experienced runners. Over time, he became a serious student of the sport, meticulously studying every aspect of cross country, always seeking ways to improve. He knows how to build mileage in a smart and calculated manner, avoiding overtraining, while steadily pushing his limits. As a three-year captain, his commitment, sportsmanship, and genuine love for the sport inspired and motivated his cross-country family. Thank you and congratulations on a great season, Nick!

KAT R. '26
Kat's determination and fierce competitiveness show up at every practice and meet. When she steps up to the line at a meet, her energy, focus, and desire are palpable. Throughout the season, she consistently dominated, securing top-five finishes in nearly every meet. Her 5th-place finish with a PR of 21:44 at the HVAL Championship race proved that her hard work all season paid off. Yet, beyond the individual accolades, Kat exemplifies true sportsmanship. Whether celebrating a teammate's victory at the finish line or offering guidance to less experienced runners, she values both individual and team success. Congratulations on a fantastic season, Kat! We look forward to seeing you compete next year!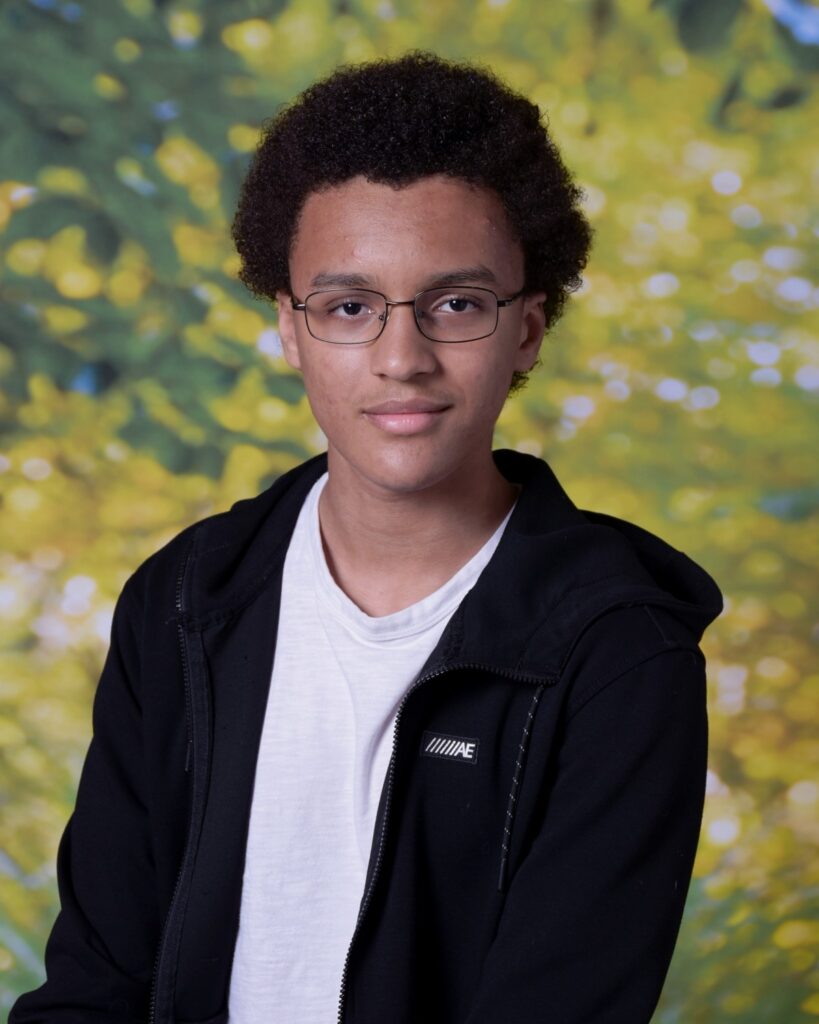 cross country
most IMPROVED runner
ANDY W. '25
Dedication and hard work make Andy the rightful recipient of the Most Improved award. As a junior, Andy was new to the sport, but his journey was nothing short of inspiring. He quietly watched and listened to the advice of his coaches and captains all season. Evident from the beginning was his commitment to improvement, not only for his own personal goals but also for the betterment of the entire team. In early October he ran the White Memorial course with a time of 26:20 and one month later ran the same course in 21:15. To say his progress is impressive would be an understatement. We look forward to seeing you race next year!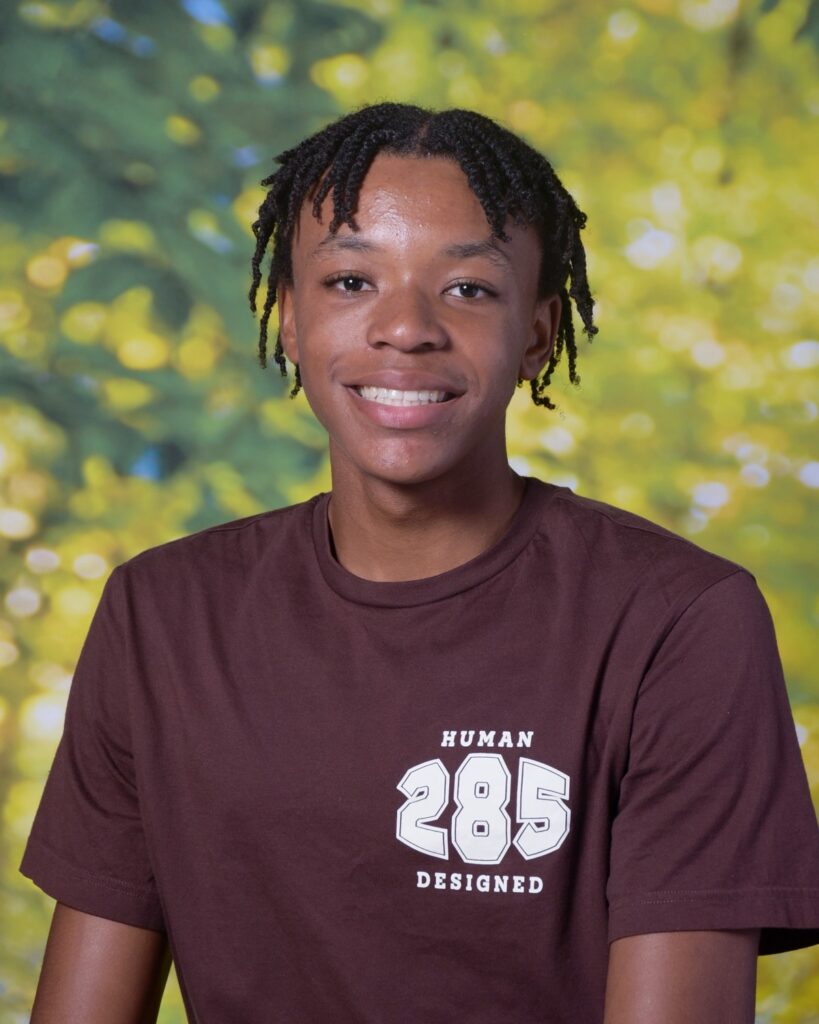 cross country
MCDONALD SPORTSMANSHIP AWARD
JAMES D. '24
James exemplifies what it means to be a student-athlete. He joined cross country as a junior in hopes of improving his endurance on the basketball court. He embraced the challenge, grinding out the miles without complaint. His race times improved steadily throughout the season, with a 5+ minute difference from his first to last race. Equally as impressive is James's commitment and work ethic; he listens, observes, learns, and then pushes himself to achieve his personal goals as they relate to his own performance and that of the entire team.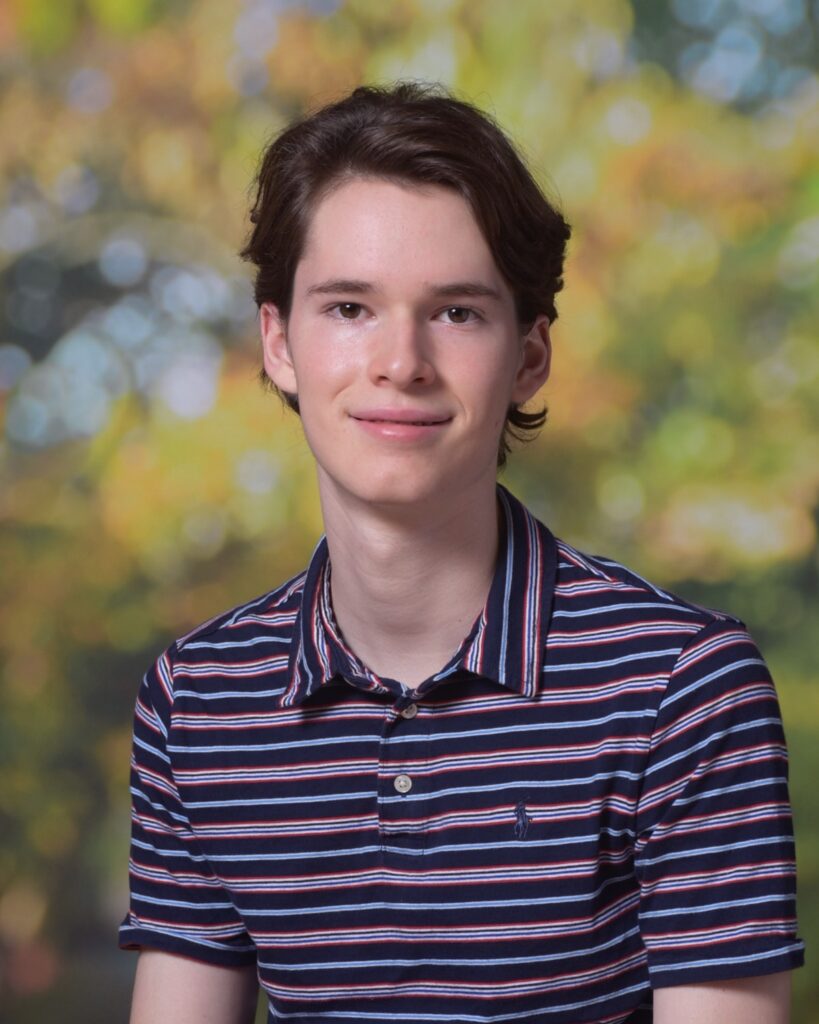 cross country
COACHES AWARD
TOMMY C. '24
Throughout his tenure on the team, and as a senior co-captain, we could always count on Tommy to show up for his teammates with a positive attitude and encouraging words. His determination and competitiveness during meets brought impressive and sometimes unexpected results. When Tommy steps onto the line he is laser-focused on running fast and running smart. He strategically paces himself with others and always conserves enough to finish strong. He ended his final season with an impressive 5th-place finish in the HVAL Championship race. Congratulations, Tommy!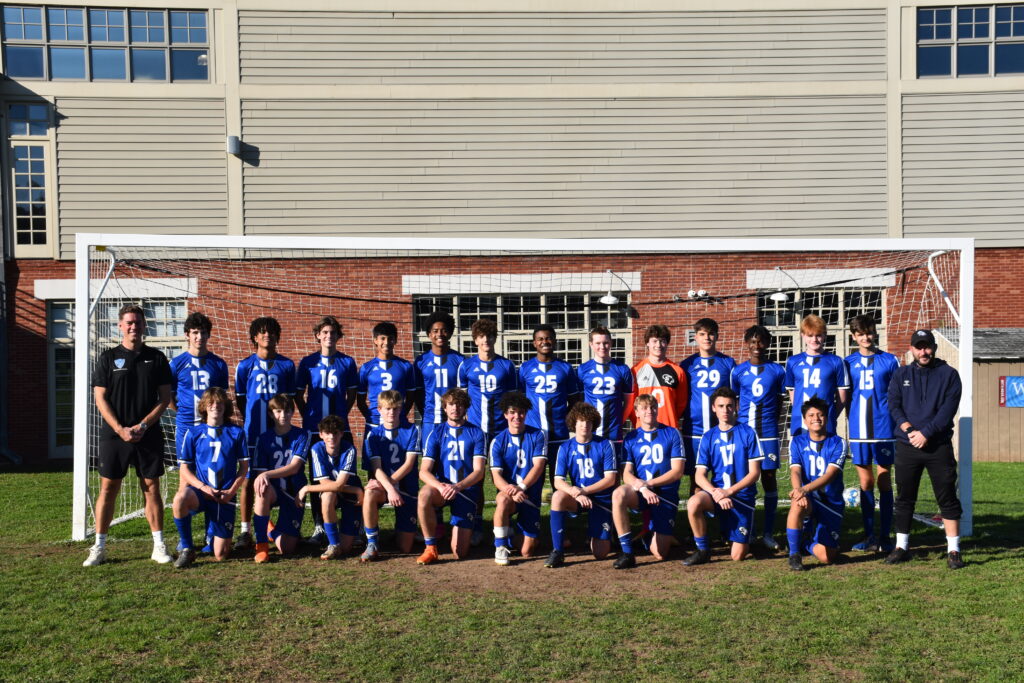 The boys' varsity soccer team made the most of a wet fall, squeezing in practices and games whenever possible. Early cancellations led to a packed game schedule down the stretch, even leading to a stretch of five games inside nine days. The boys persevered and relied on early season conditioning, emerging with a winning league record and the three seed in the HVAL tournament. They earned a signature win on the road at Harvey to close the regular season prior to a thrilling extra time victory over Forman School at home in a quarterfinal clash. The boys worked hard to execute game plans and learned to simplify the game in order to achieve more as a collective. In building skill, each individual learned to trust each other more during in-game situations, ultimately leading to an attractive brand of soccer that yielded positive results! We're grateful to all of our players, especially our seven seniors.
FROM THE CAPTAINS
Rory B. '24 - First, before I talk about my coaches, I'd like to thank everyone on the team for always bringing positive energy to practices and games, which has played a major role in our recent success. Coach Reese and Coach Danny have always been supportive of me and I couldn't have asked for better coaches to not only make me a better player, but a better person. I give all love to the whole team and wish everyone the best for the seasons to come.

Quincy G. '24 - Ryan Reese is hands down Assistant Coach of the Year! He's a necessity to what we've done this year; his exuberance, mentality, and ambition have propelled this team to heights we couldn't have imagined. He's the Ice to Coach Danny's fire, keeping us cool, calm, and collected in the moment and giving us an extra spark when our backs are against the wall. Overall, he's been the glue to our team, and it's been a pleasure to play under him. I appreciate everything you do big dawg!

Oscar L. '24 - Coach Danny White had high expectations for us at the beginning of the season. These expectations kept us aware of where we needed to be as a team, and as the season progressed, we improved and developed team chemistry, defeating a hard-to-beat team in our final regular season match. Coach's attitude, humor, and neon-yellow shoes were inspirations for the entire team to maintain our rigorous work ethic. By the end of the season, we've exceeded Danny's high expectations, which we couldn't have done without him. Thank you!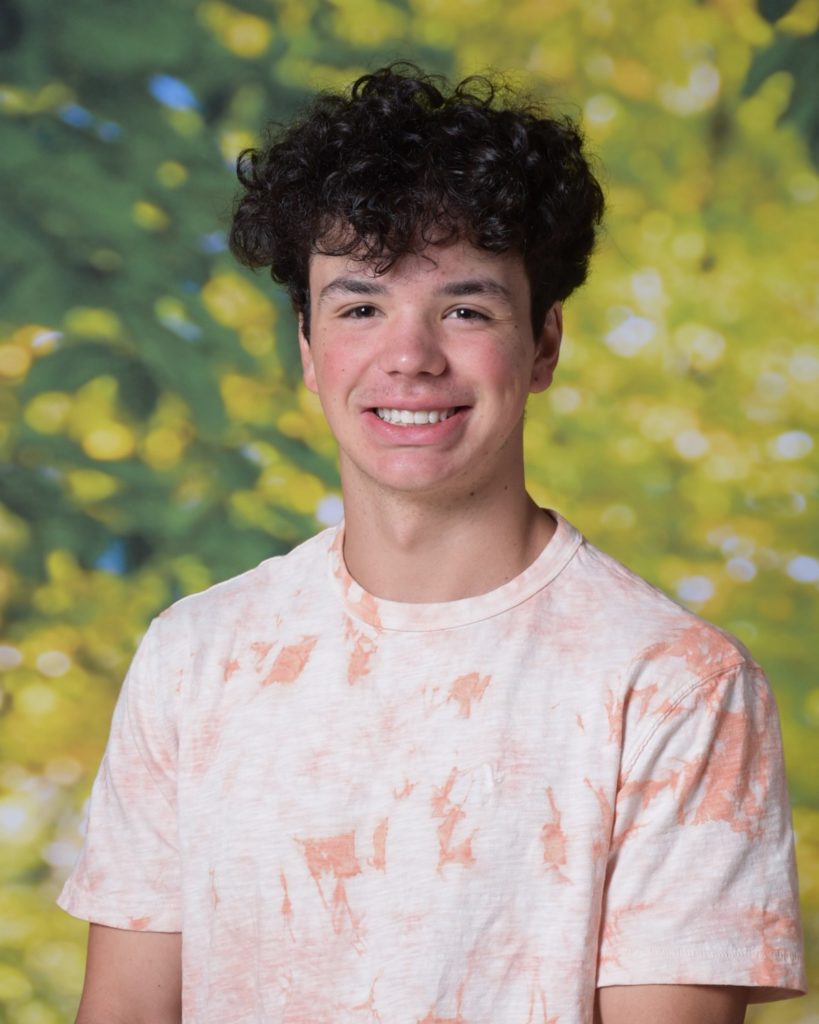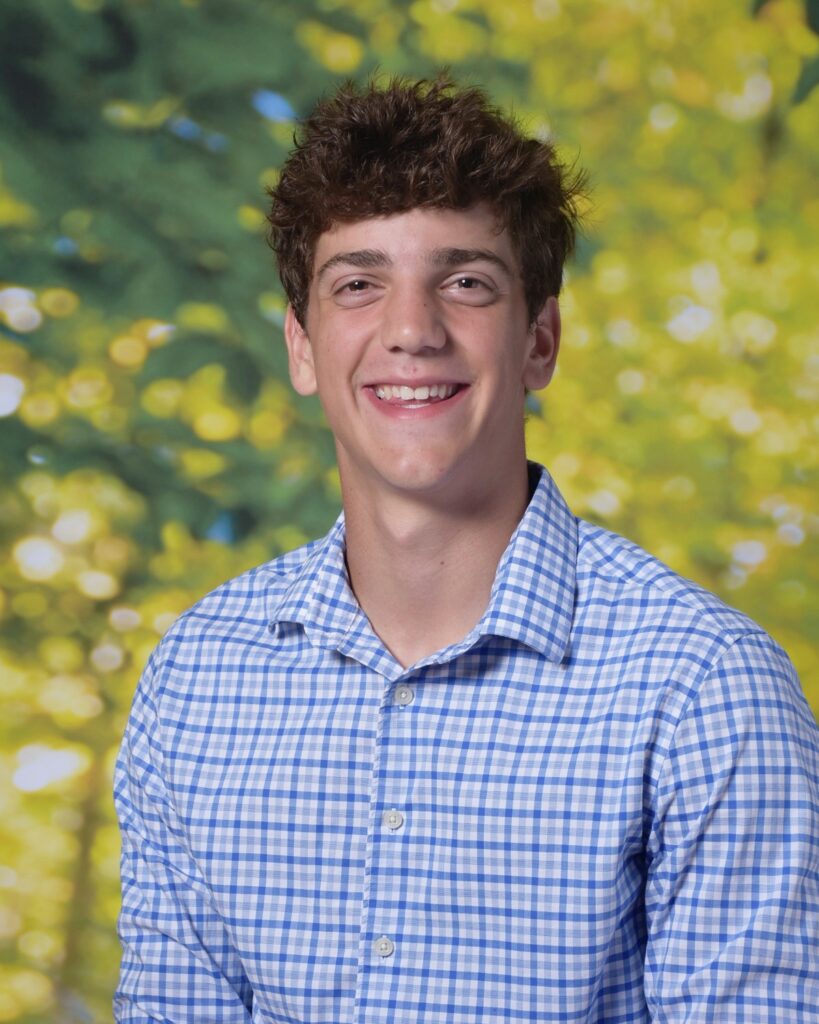 boys varsity soccer
most valuable player
RORY B. '24 (top photo)
Over the past two seasons, Rory has changed our soccer program in myriad ways, bringing a new intensity and focus to our approach to gameplay and championing our cause on the field as the central force in our midfield. His left foot is one of the best in the league, and his mastery of the ball leaves defenders asking questions and finding nothing in the form of a response. Ultimately, our success runs through his creativity and energy. Beyond all this and most impressive of all is Rory's work in understanding his own approach to the game, morphing from a player driven by outcome to a leader who celebrates the process all the while finding joy in the doing. He has grown into the best version of himself over these past two years, and we're lucky to have been a part of that journey. Congratulations, Rory.

OSCAR L. '24 (bottom photo)
Other coaches have commented on Oscar's speed and work rate and have done so for as many seasons as he's played here at Watkinson. To the visiting eye, these things stand out. He covers more ground each game than anyone we've coached in recent years, and when he truly has the chance to open up his stride, there isn't a player in the conference that can keep up with him. In soccer, the combination of the above can take you a long way. In life, it takes more than that. What Oscar has given to our team and our school lies in this realm. He offers an unwavering and genuine sense of optimism and positivity; he goes well out of his way to bring more players to the team and ensures that they feel needed and welcomed; and he approaches every day in search of self-improvement and fun. Not only will we miss his ability on the field, but we will miss his contributions to the heart of our team and our school even more.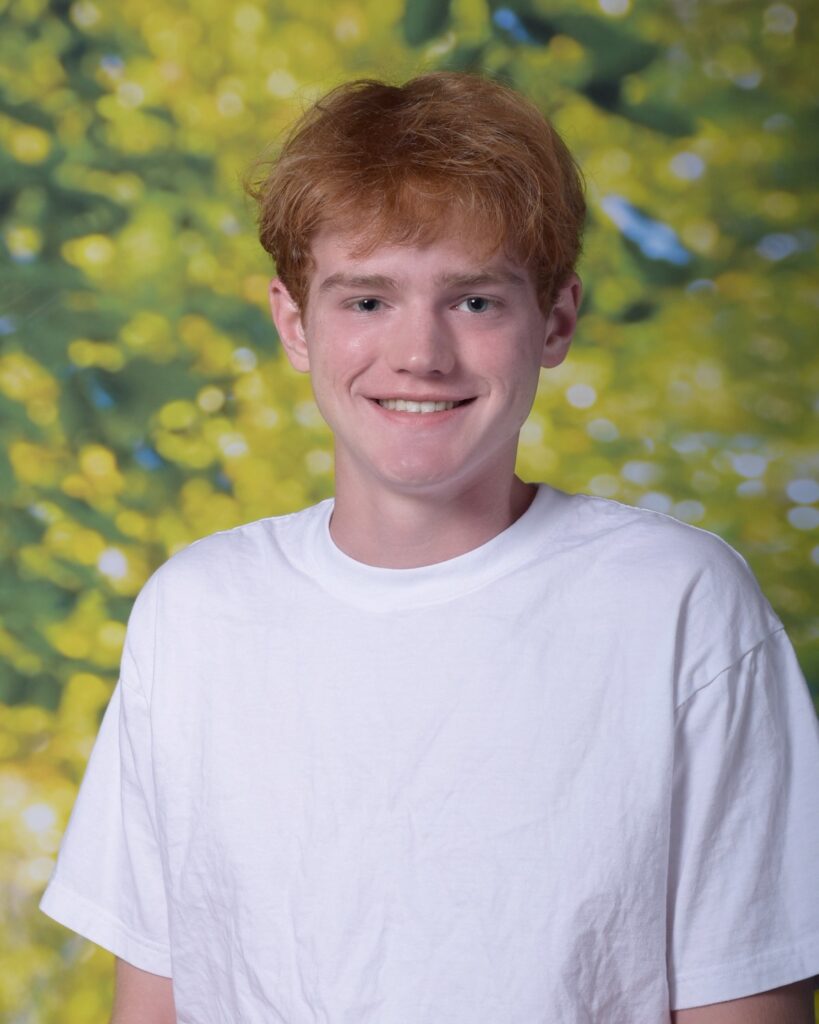 boys varsity soccer
most IMPROVED player
COLBY H. '24
The team was on the road at the end of this season playing a team that we hadn't beaten in eight years, and the game was tied late in the second half. We crossed the ball, and, streaking down the right flank on a perfect back post run, Colby Hicks slotted home the game-winning goal on a one-touch finish. It's a good time to mention that Colby had never played soccer at Watkinson before this year but decided to join the team to make the most out of his last year of high school athletics. Each and every day, he outworked everyone; he listened to coaching; he made sure to become just a bit better day in and day out. This approach to sports and to the idea of true practice and craft allowed Colby to find himself in the right spot at the right time and possessing enough technique and skill to create a lifetime memory for himself and our team. Congratulations, Colby.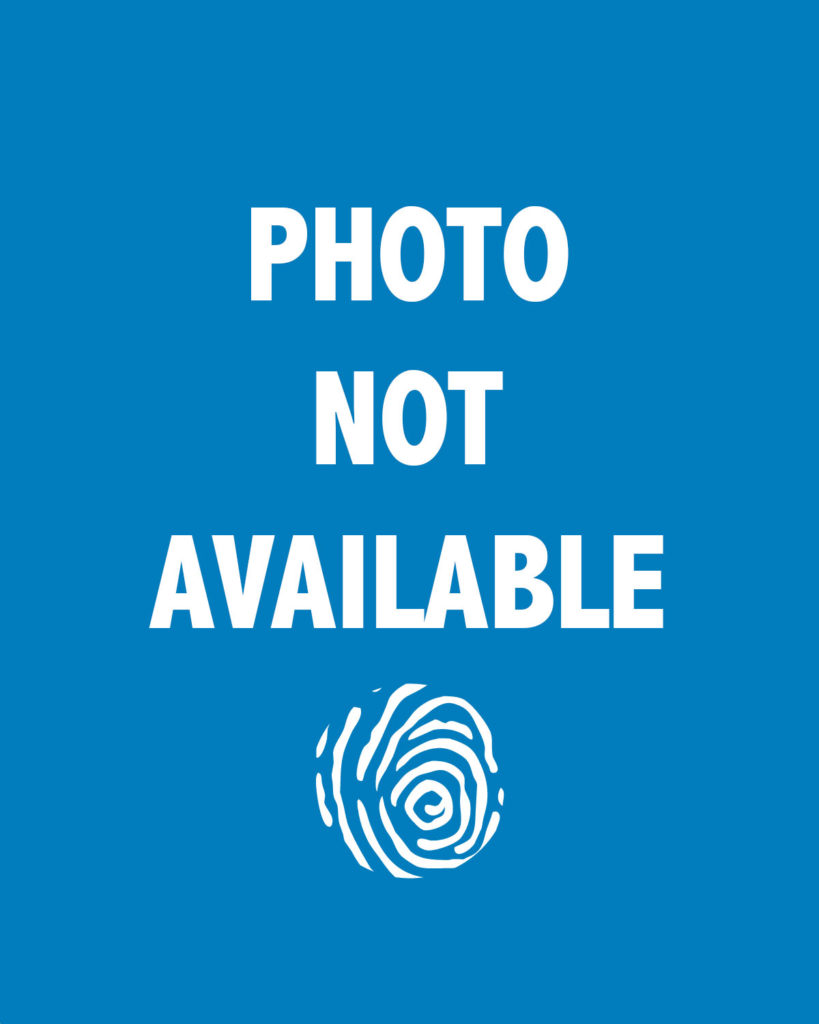 boys varsity soccer
COACHES AWARD
JEREMIAH J-S. '25
John Crosson found me on the first day of school to tell me that a new student had enrolled who was a basketball player who had played some soccer in the past. He introduced us to Jeremiah within the hour, and after a short conversation, our newest junior at Watkinson agreed to come to practice the next day. Within the first 30 seconds of warmups, it became glaringly obvious that he was, in fact, a soccer player. Instantly stepping into a hole in our midfield starting 11, Jeremiah patrolled the heart of our squad, easily winning countless balls and shutting down the opposition's best players. Adding in a hat trick and a handful of other goals, his presence freed up our other players to roam more widely and add a bit more creativity to our attacking play. Beyond that, he is abundantly kind and inclusive, setting the tone of joy, camaraderie, and enthusiasm. His soccer IQ is phenomenal, as he himself has joked that he's the "Second Assistant" for this year's team. We see some coaching in his future and would like to get him started by giving him this year's Coaches Award.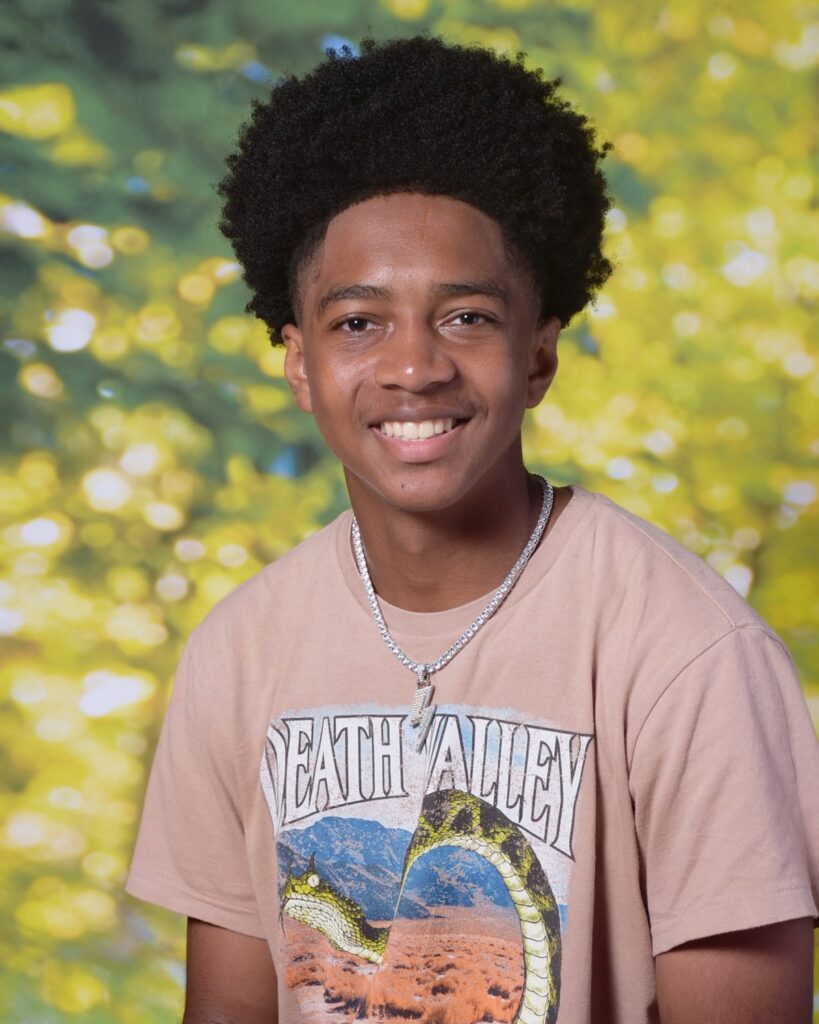 boys varsity soccer
MCDONALD SPORTSMANSHIP AWARD
QUINCY G. '24
Quincy always does the right thing. He practices hard and plays harder; he embraces coaching as tightly as his teammates; and he knows the value of a day. From going out of his way to say "hi" to younger players in the Feringa Dining Room to being a spokesperson for our team on the field with the referees, Quincy comports himself with poise, integrity, and maturity. He is often wise beyond his years and chooses to do good with his social capital, leading by example each time he steps foot on campus. After seven years as a player for Watkinson Soccer, it's hard to overstate how much of an impact he's had on our program. He may have played his last game on our field this fall, but his presence will last for countless falls to come.
FROM COACH HORWITZ & COACH MCNAMEE
Our middle school cross country season was a lot of fun! Our team took a big step in the right direction this season. A lot of our team members chose to participate in at least one meet and they all represented Watkinson well! Thank you all for being great leaders and teammates! We did a great job supporting and challenging each other to work hard and improve this season! Believe in yourself. Believe in each other. Go Rams!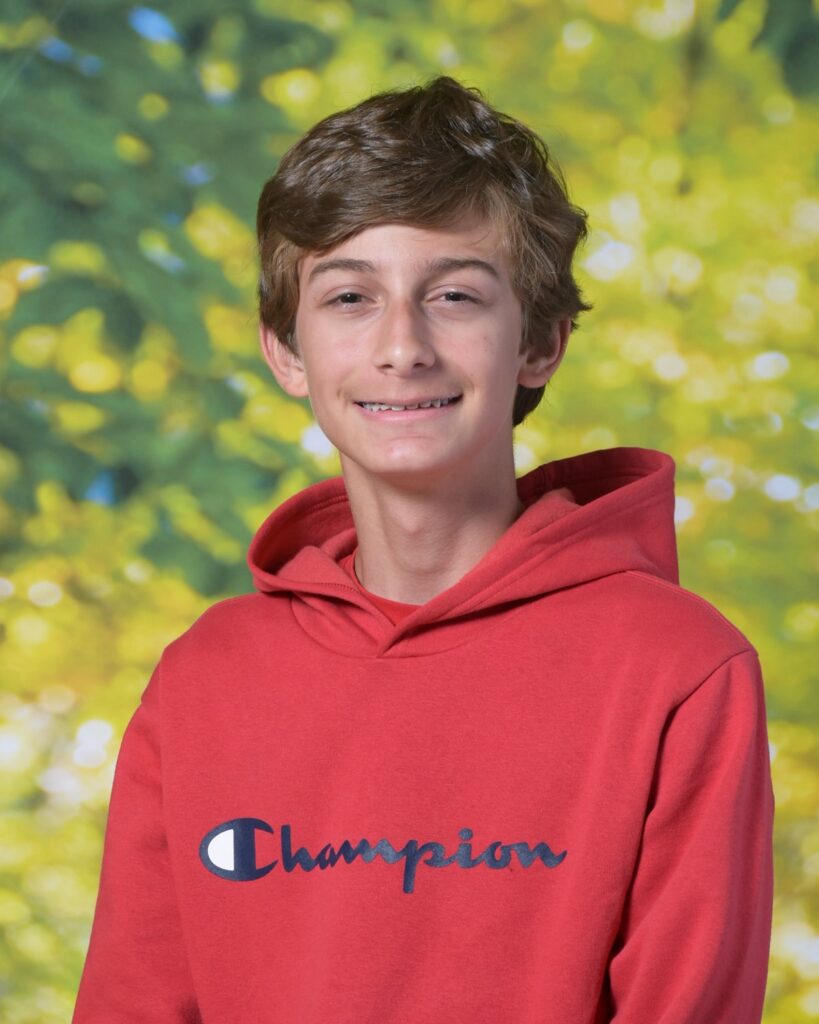 MS CROSS COUNTRY
MOST VALUABLE RUNNER
ANTONIO G. '28
Antonio is someone our team could always rely on to lead by example and give his best effort! He shows up to every practice and every meet with a desire to improve from the previous day. That growth mindset paired with a positive attitude has made Antonio a pleasure to coach and we are excited to cheer for him next season on the upper school cross country team!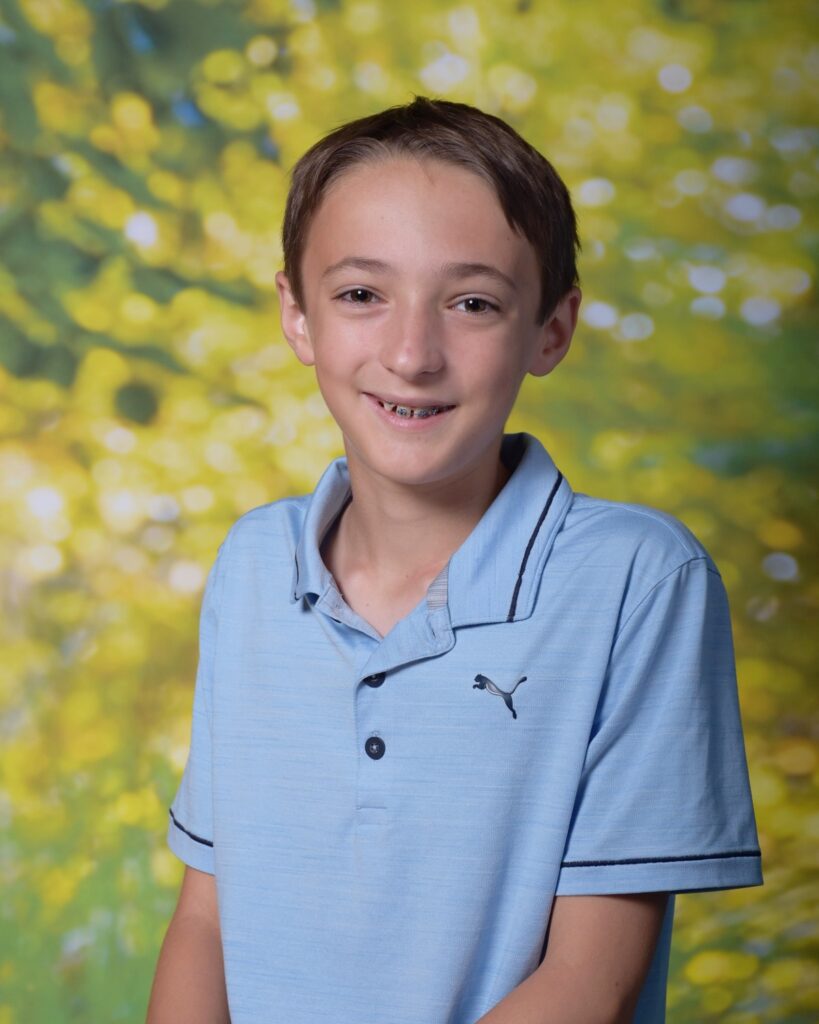 MS CROSS COUNTRY
MOST IMPROVED RUNNER
DILLON D. '30
Dillon impressed his coaches early with his natural runner's stride; this, combined with a fabulous work ethic, has led Dillon to great success this season. By mid-season, he'd gained the confidence to run in our home meet, and finished in the top ten! We can't wait to see what Dillon will accomplish next year!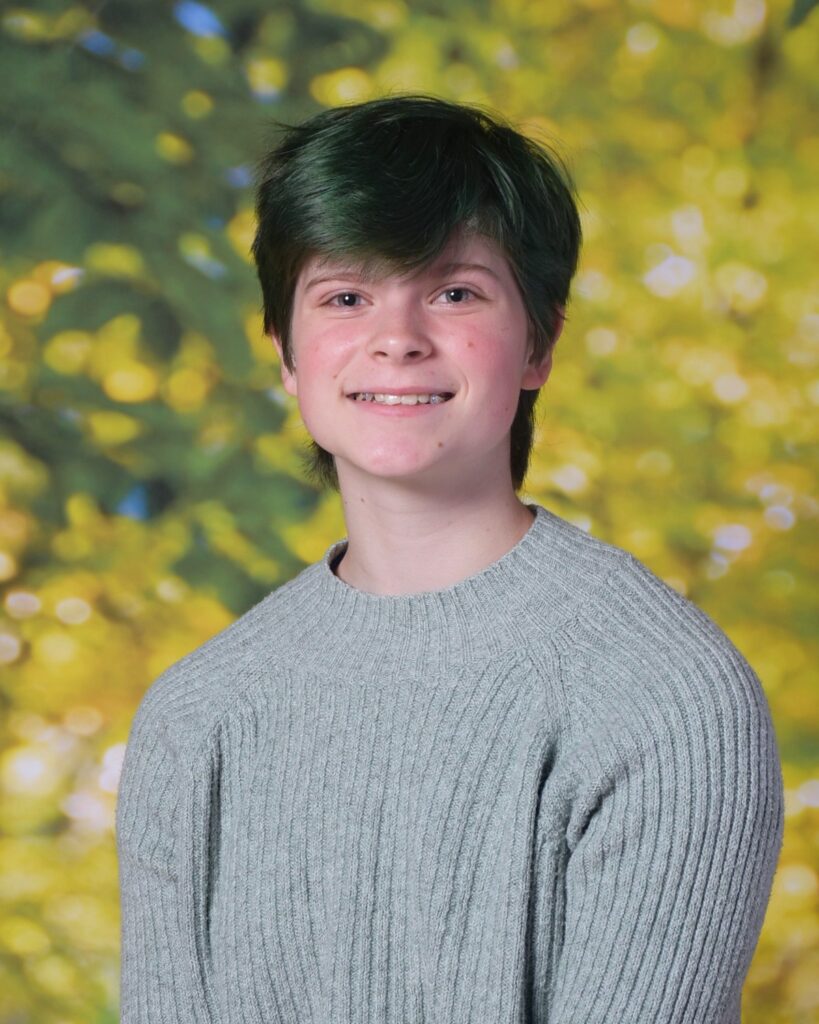 MS CROSS COUNTRY
McDonald Sportsmanship Award
ZOEY S '28
Zoey has been a leader on our cross country team these past three years! She helped lead warmups, team activities, and displayed great sportsmanship at meets by cheering on everyone participating. Zoey helped create an environment where everyone felt supported, included, and had fun! Thank you for bringing out the best in everyone on our team!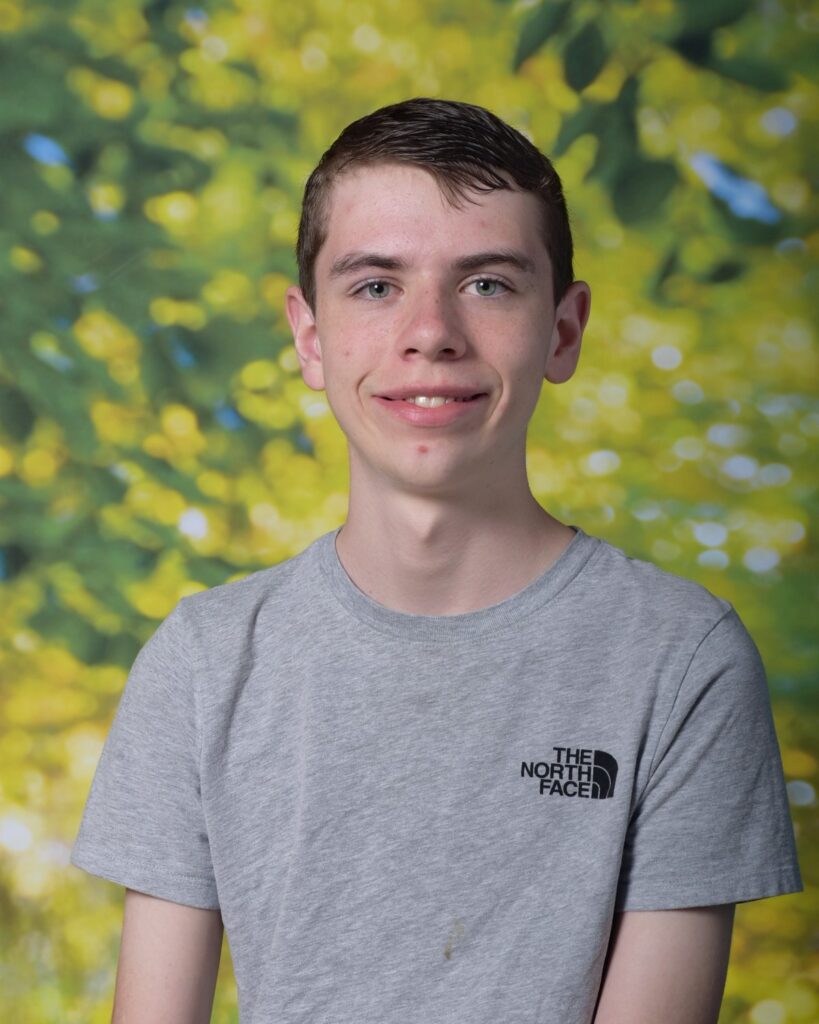 MS CROSS COUNTRY
COACH'S Award
ARTHUR S. '28
Arthur has been a steady presence on our cross country team for these last two years, participating in or attending every one of our meets. He can also be counted on to remind coaches to mix it up with some much-needed active fun, like noodle tag. Thank you for being such a committed member of the team, Arthur!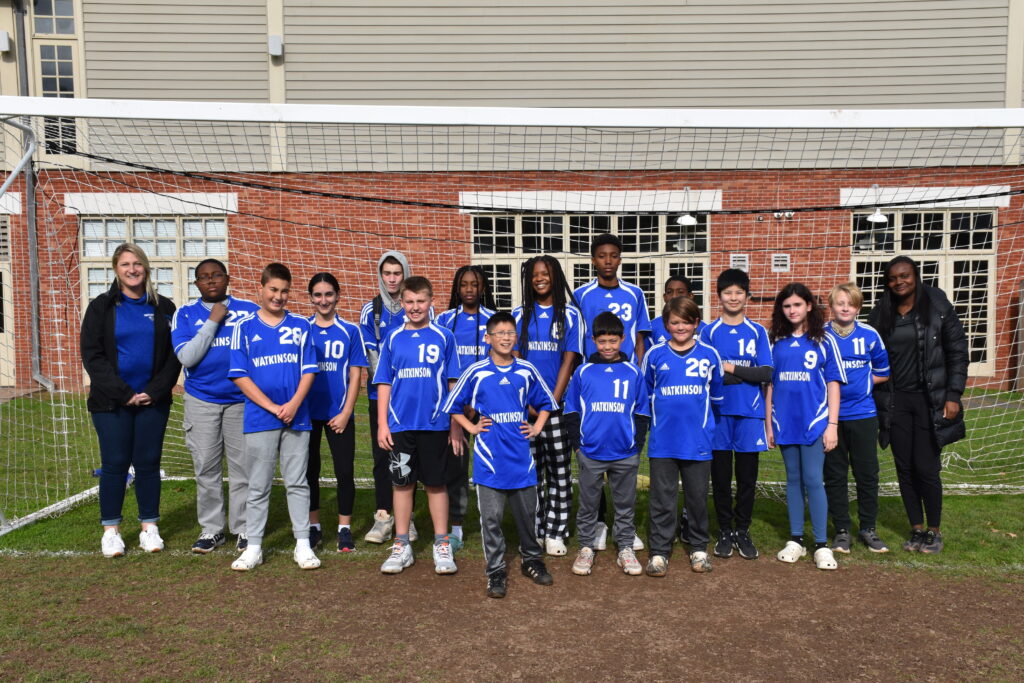 FROM COACH ALFERI & COACH BAISDEN
This year's soccer season was full of energy, laughs, and many lessons. All of you played with heart and spirit, and even when we were down we always came back together to enjoy the game. We are so proud of the progress you made from the beginning to the end of the season, and are grateful for the energy you all brought every day. We wish our 8th graders the best in their future soccer careers, and are excited to have our returning players in seasons to come. Go Rams!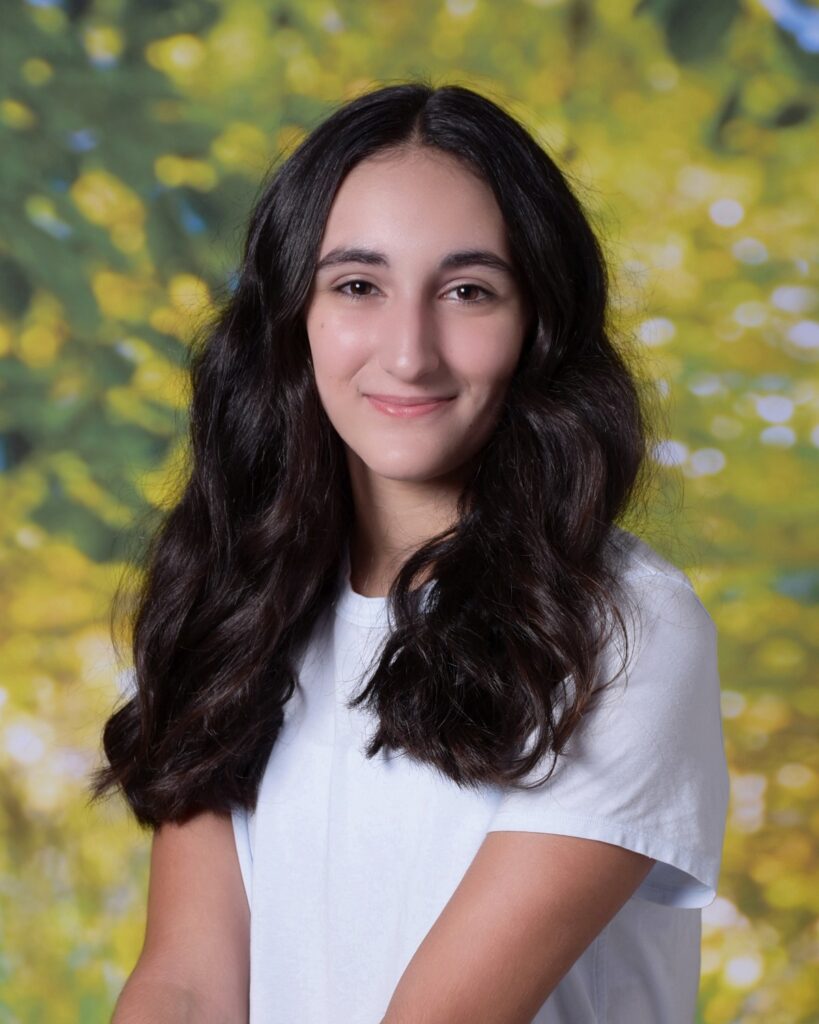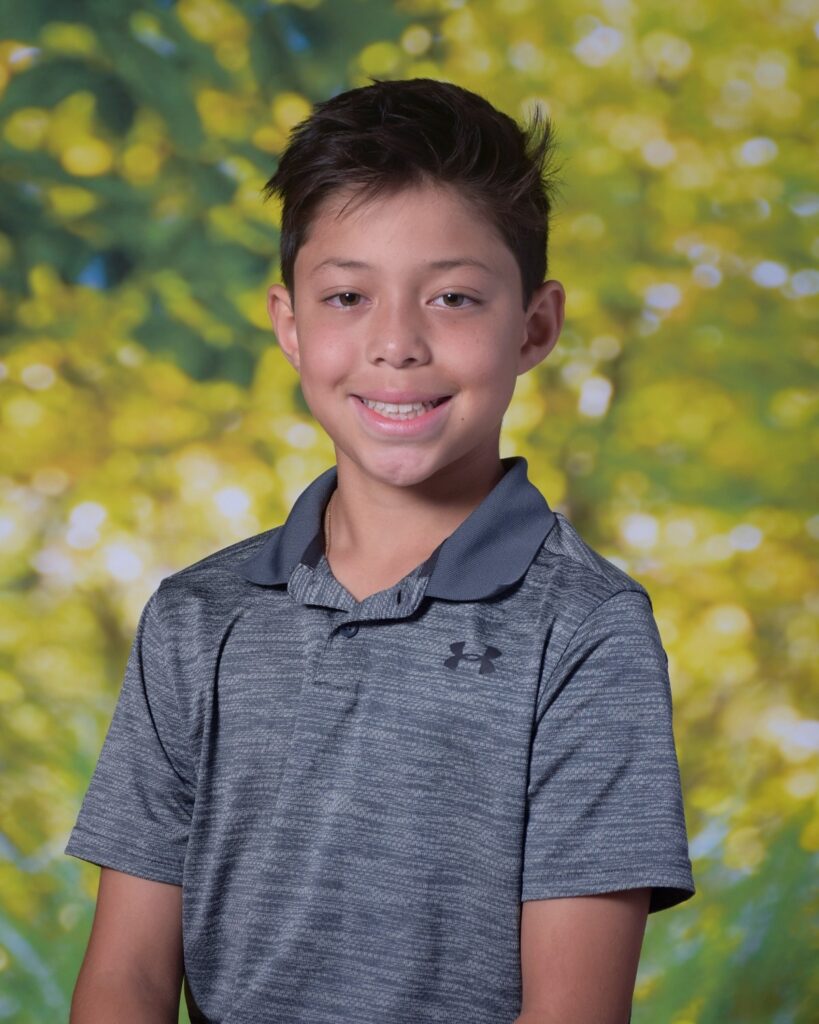 MS SOCCER
MOST VALUABLE PLAYER
MEGHAN K. '28 (upper photo)
Throughout this Fall season, Meghan has unequivocally exemplified leadership, skill, and teamwork. As an 8th grader who plays Varsity and Middle School Soccer, Meghan rose to the challenge of two-a-day practices, and long weeks with multiple games. She always brought her teammates together, played with passion and grit, and consistently helped her fellow teammates develop skills and strategy. Her performance on the pitch was dependable and exceeded expectations. We will miss her on our team, and wish her the best of luck as a varsity soccer player in seasons to come! Congratulations, Meghan!

JAVIER K. '29 (bottom photo)
You would never know Javi was a new member of our soccer club. As a player who has experience on many pitches and higher levels, Javi led our team in goals this season. His tenacity on offense propelled the young Rams, and his speed and agility helped him finish on some challenging goals. As a 7th grader, we are so excited to have Javi on our team again next year, and can't wait to see all he accomplishes! Congratulations, Javi!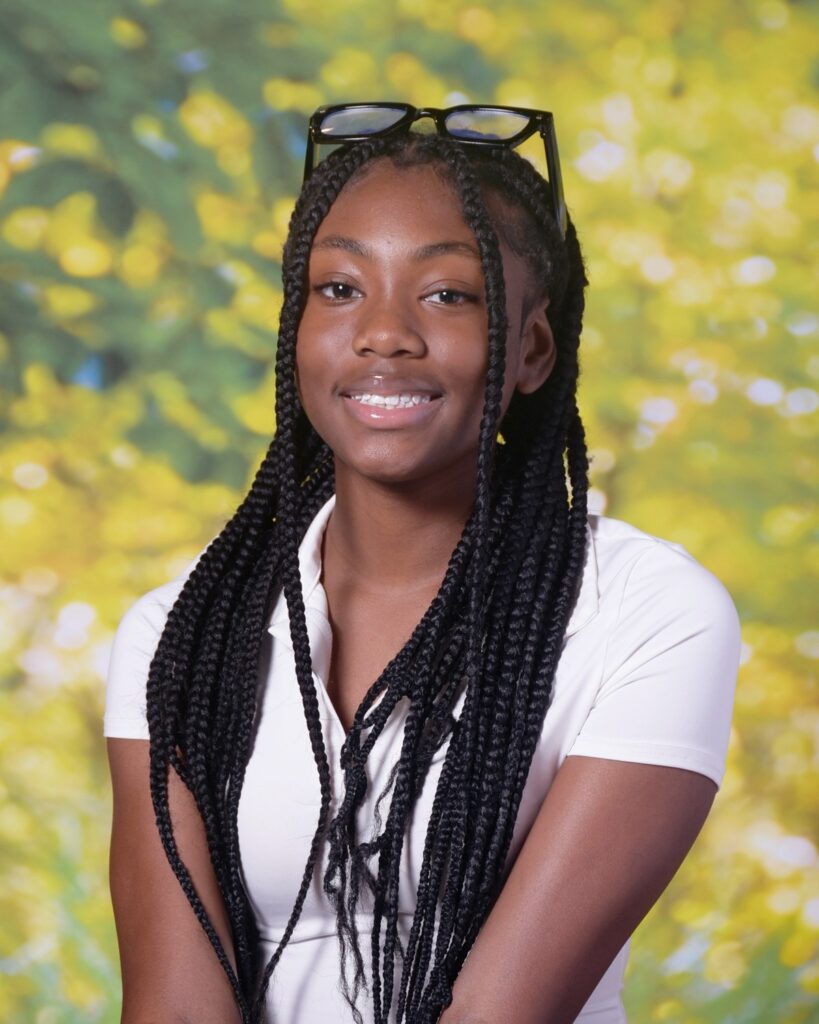 ENIYAH G. '28
Eniyah is a coach's dream. She is always focused on the task at hand, whether in practice or a game. She encourages her teammates, plays with heart, and puts 100% into whatever she is doing. She is always willing to help coaches to run practice smoothly, and communicates on and off the field with leadership and poise. We are so lucky to have had Eniyah on our team all these seasons. Congratulations, Eniyah!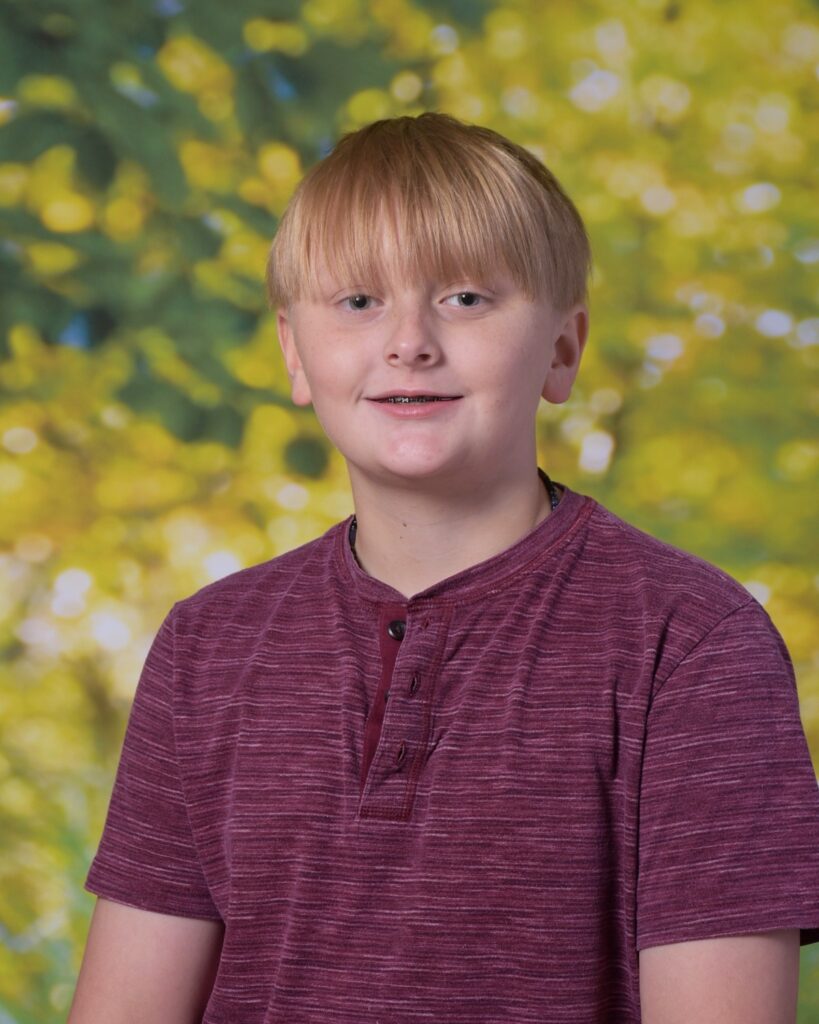 MS SOCCER
MOST IMPROVED PLAYER Award
ASHTON M. '29
At the beginning of the season Ashton was a bit timid on the field, but as the season progressed he was applying new skills and strategy to his game. Toward the middle of the season, Ashton was practicing hard, and playing even harder. He had some major stops on defense, and always brought a positive attitude to his teammates. We are excited to see him on the team again next year, and how he progresses as the seasons go on! Congratulations, Ashton!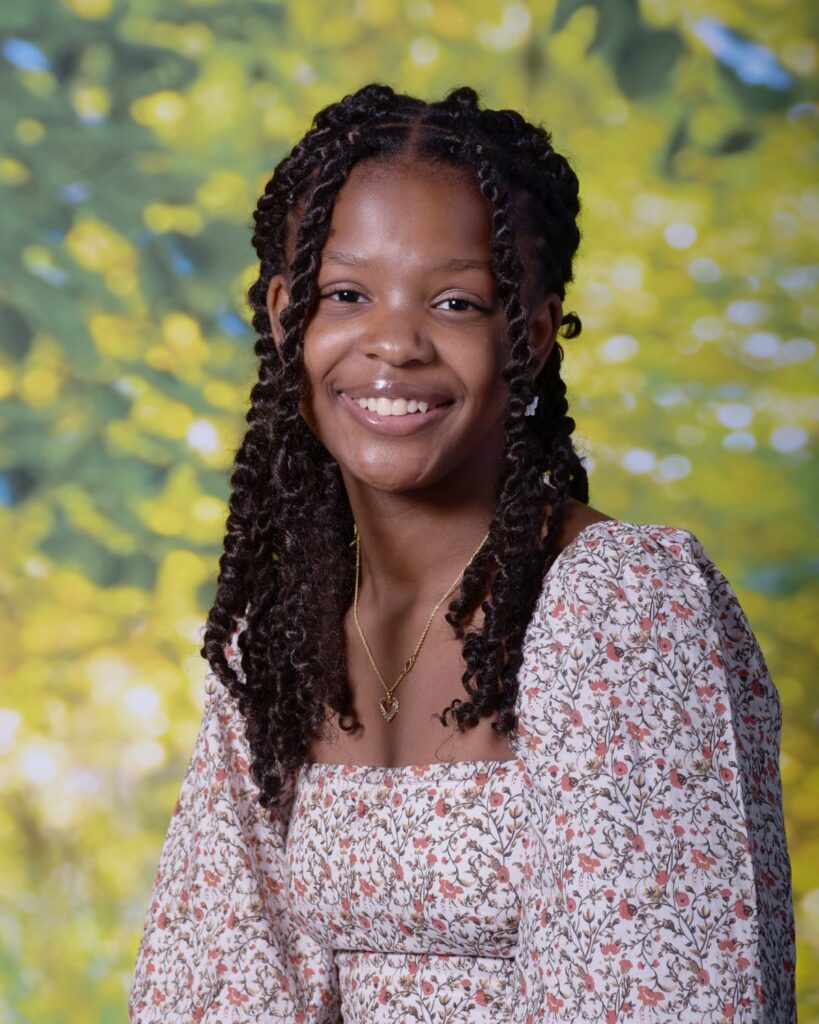 MS soccer
McDonald Sportsmanship Award
PARIS W. '28
Paris is the first player to appreciate and praise her teammates. She arrives with a smile, and brings joy to her teammates, and even our opponents! She shows leadership in how she interacts with other teams, and exemplifies what a good teammate should be. Through positive encouragement, or excited clapping, Paris always has her teammates' backs. We are so lucky to have had Paris on our team all these seasons. Congratulations, Paris!