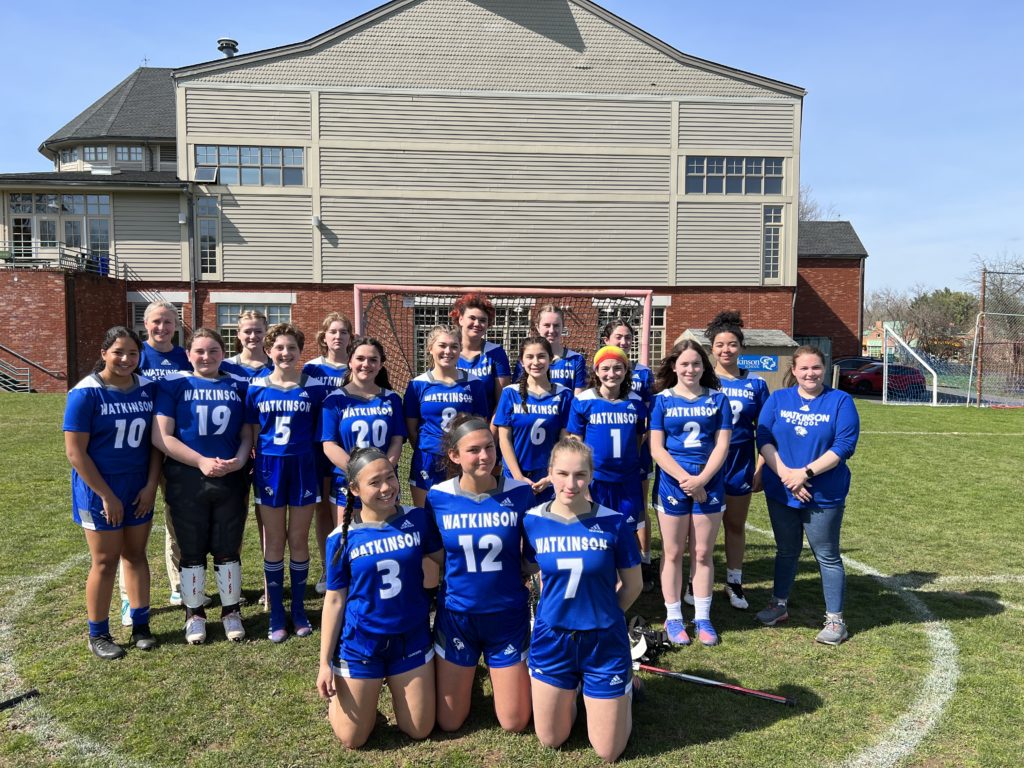 The 2022 Watkinson Girls Lacrosse season was one of tremendous learning and growth. After a two-year hiatus from the sport, and as we looked to gauge interest and restart the program, we coaches found before us a squad of curious, but quite inexperienced, laxers. What initially seemed like a potential weakness, this inexperience, turned out to be the most special quality of the team: their infectious desire to absorb and explore all the dimensions of this new sport while bonding with new teammates. We played a full HVAL league schedule, putting in a couple of dominating performances while also making surprising runs at our more experienced opponents. More important than the wins and losses were the seeds these girls planted for the future development and enjoyment of girls lacrosse at Watkinson. We thank our incredible seniors for their leadership and their unforgettable Watkinson athletics careers, and we look forward to the bright future with our returners in 2023!
FROM THE CAPTAINS
"We wanted to give a big thank you to Coach Haggerty for coaching us through the lacrosse season this year. Throughout the season, Coach Haggerty has been there for us through the good, bad, and ugly. She's always ready to help with a question and give little tips and tricks. Coach Haggerty's dedication and love for coaching is something that makes the game just a little more fun. We are so thankful for her and all she has done for us this season! " — Abigail G. '22

"I just want to start off by saying thank you, Ms. Nissen, for coaching us this season. You have not only stepped up to coach but also to care and look after us during practices and games. You have touched the girl's hearts, especially mine, to love and play hard for the game. Coming into the season with new faces was difficult, but you have shaped these girls into something special. I enjoyed every moment with you and can not wait to see what the future holds for you as a main coach." — Paw S. '22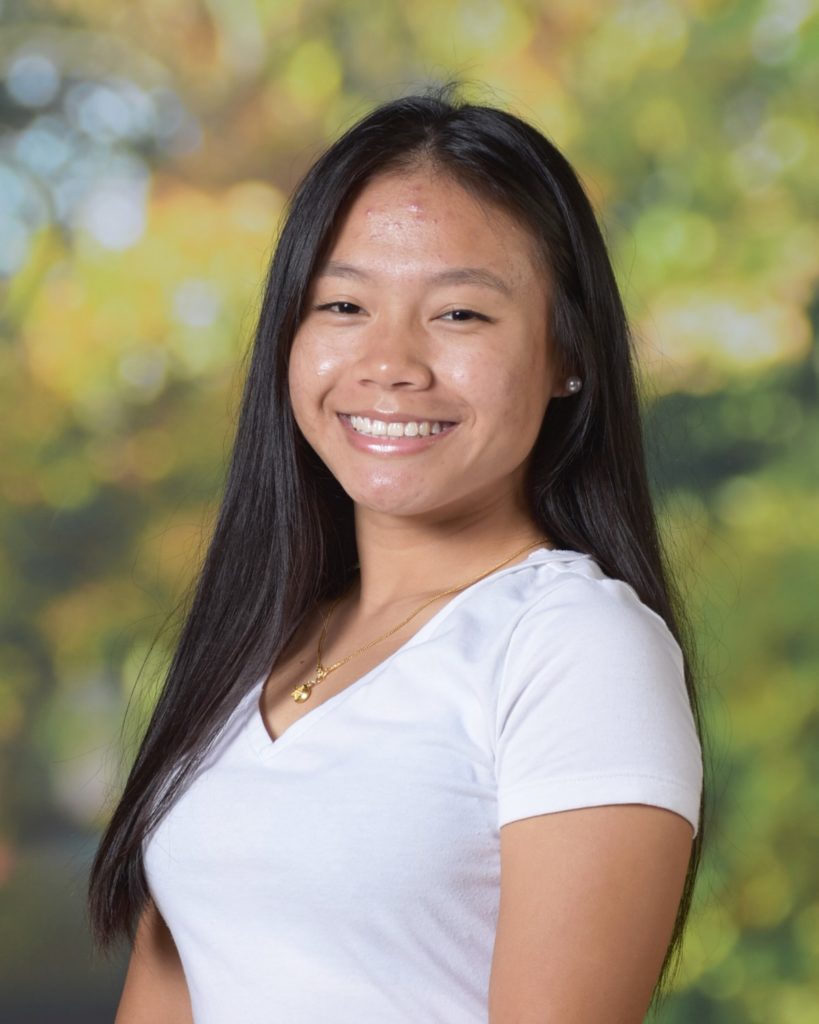 girls varsity LACROSSE
most valuable player
PAW S. '22
In girls lacrosse, the Center is the playmaker on the field. She controls possession in the middle of the field and leads her teammates, who look to her to set up the attack. Paw Shee was the glue that held this 2022 Watkinson Girls Varsity Lacrosse team together. She was a coach's dream, not only because of her natural athleticism, lacrosse stick skills, game awareness, and competitive drive, but also because of her adaptability and eagerness for constructive feedback. She worked hard to make sure that both offense and defense settled into their game, and led the team through the ups and downs of the entire season!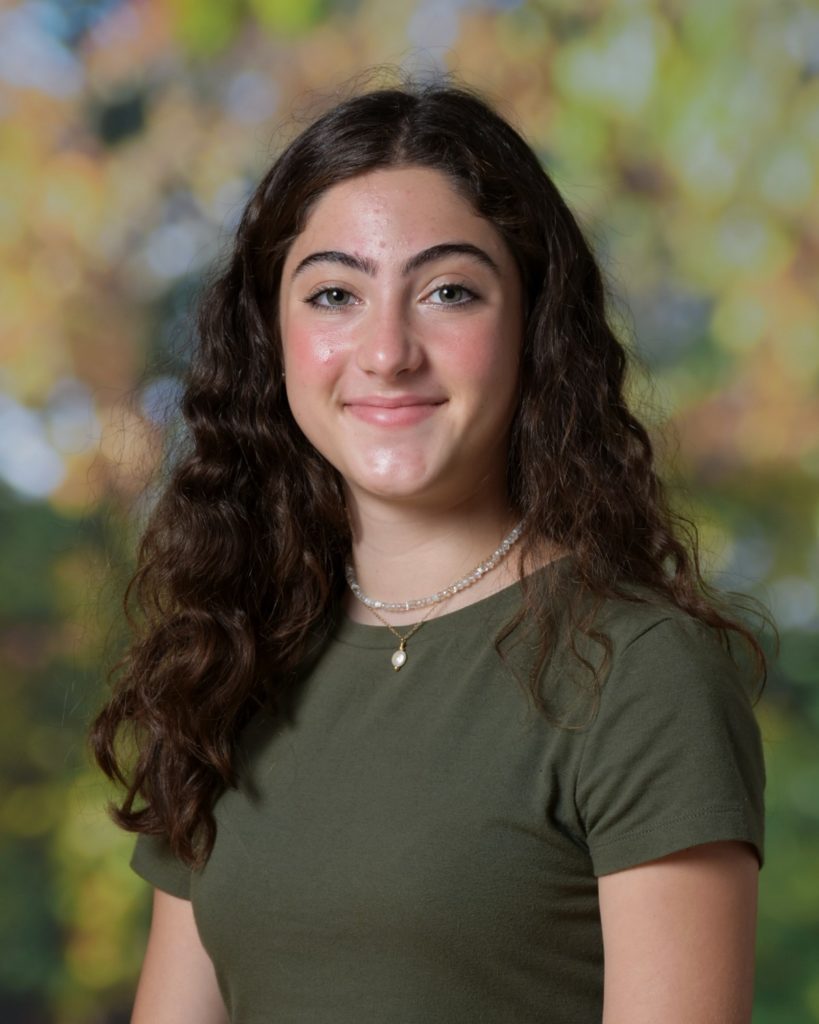 girls varsity LACROSSE
most improved player
SADIE C. '24
From day one, it was evident that Sadie was going to soak up as much lacrosse information as possible and translate that knowledge into effective game play. It says a tremendous amount about Sadie's growth game that on a team full of wonderful and greatly-improved newcomers to the sport, she earned this MIP award. Her winning formula was listening, observing, asking great questions, and practicing with an intense focus. Not only did Sadie become a pivotal link in our team's defense, but she also became a role model for others in her approach to the game and her positive team membership.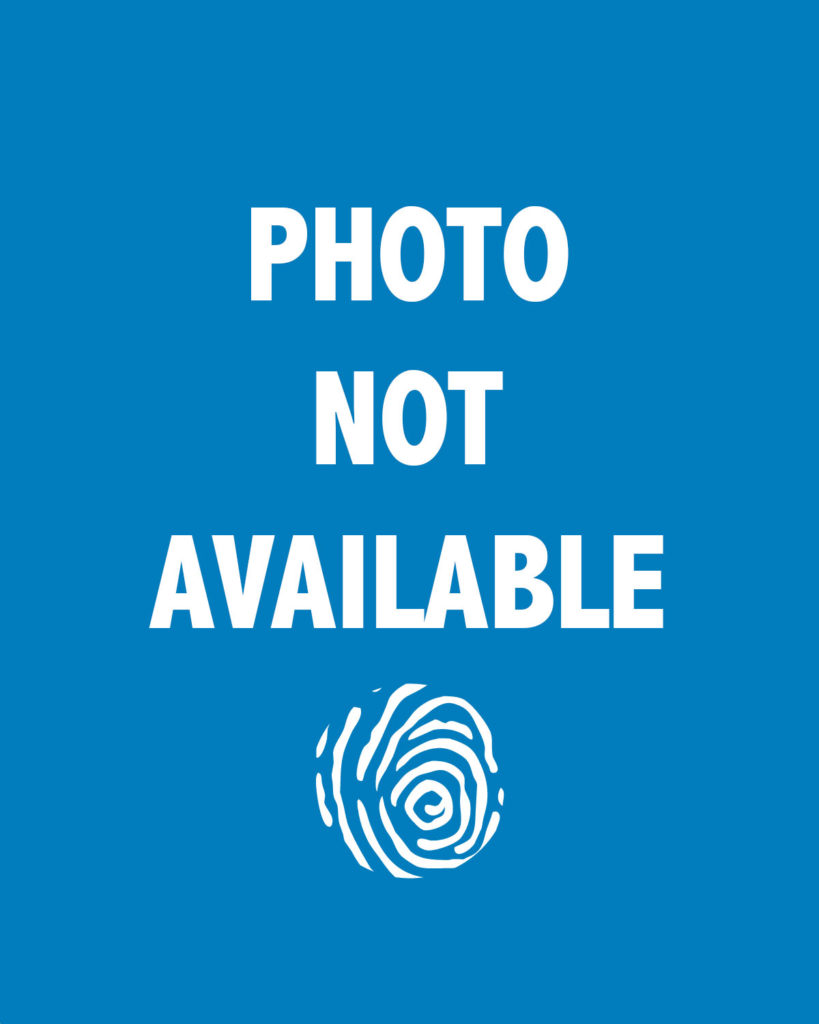 girls varsity LACROSSE
MCDONALD SPORTSMANSHIP AWARD
CAROLINE K. '23
After years away from the sport of lacrosse, Caroline reentered the field with positivity and grace. It was as if she had never stepped away from the game in the first place! She displayed a willingness to accept coaching feedback, and she transformed that feedback into effective game play, hinting at the makings of a tenacious defender. In addition to her on-field efforts, Caroline paid close attention to her teammates' preparation and growth. She always made sure everyone was ready to go. While Caroline was a quiet leader, she played with heart in a way that impacted everyone on the team.
girls varsity LACROSSE
COACHES AWARD
MORGAN B. '22 (top photo)
Determination, dedication and leadership: Morgan exudes all of these qualities. Morgan's leadership is seen in her flexibility and her ability to adapt to the needs of the team. When one loves to play on attack as much as Morgan does, one does not relish being asked to move back to the midfield position. Yet Morgan made that move repeatedly, with grace and without complaint, demonstrating her moment's readiness for any challenge thrown at her. Between developing a new attack unit, rotating in and out of a new position, and building a whole new team culture, there was plenty thrown at her!

ABIGAIL G. '22 (bottom photo)
A good defense makes a great offense! And a great defender is the backbone of a team. The backbone for our team all season long was Abby Gallagher. Over the course of her Watkinson athletic career, from the soccer field to the basketball court to the lacrosse field, Abby constantly demonstrated her passion for being an athlete. This season, one of team forming and norming, she demonstrated a special dedication to mentoring the defense and making sure it operated as a strong, cohesive unit. Abby, our star defender, our backbone, and our leader, consistently pushed her defense to be the best they could be.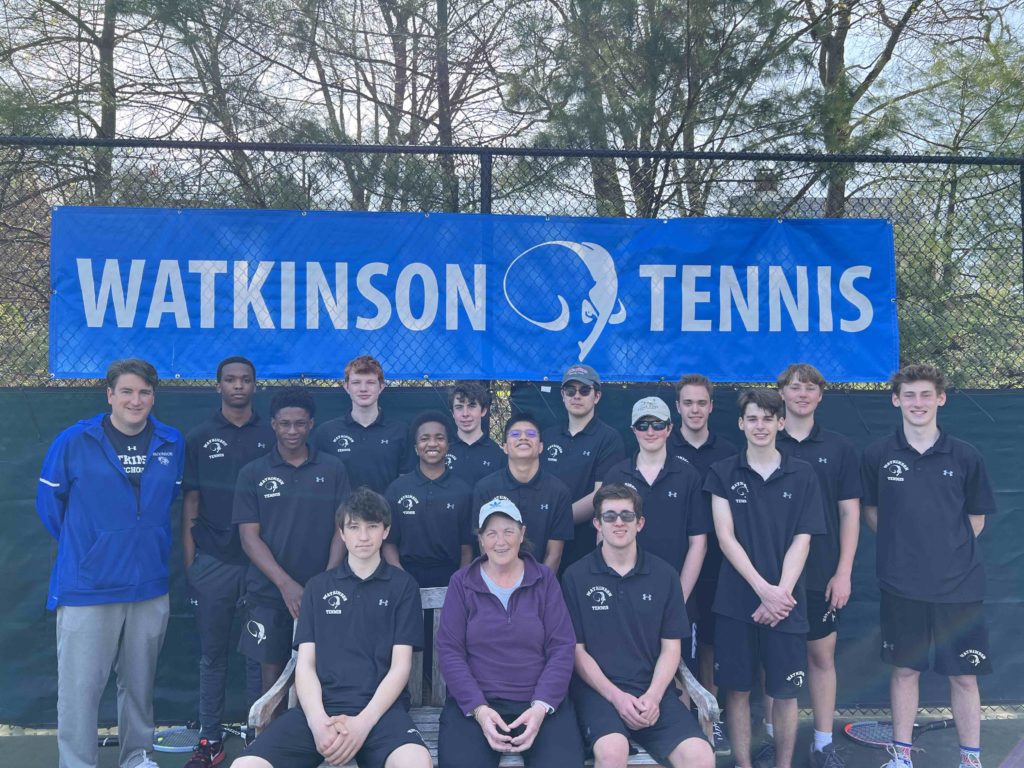 The Boys Varsity Tennis team finished our regular HVAL season 5-2, with our only blemishes on the record coming against Wooster. It's only fitting that our team finished second place in the league and won their semifinal matchup for a chance to face Wooster in the HVAL final. With 8 seniors and a PG, we had an experienced lineup from top to bottom all season. It's been great competing against other schools after a two year hiatus. With our place in the HVAL final secured, we await to see who will be crowned the champion.
boys varsity TENNIS
most valuable player
ELIJAH K. '22
Our most valuable player has the following attributes: versatility, leadership, unwavering commitment, and endurance. He works extremely hard every day and leads by example to his teammates that hard work does pay off. Eli works well with others, is respectful and a pleasure to work with. He started in singles this season and after a discussion with the coach, it was mutually decided that the best move for the team would be for Eli to move to doubles. He is willing to do what the team needs which makes him a great leader and someone for the younger players to look up to.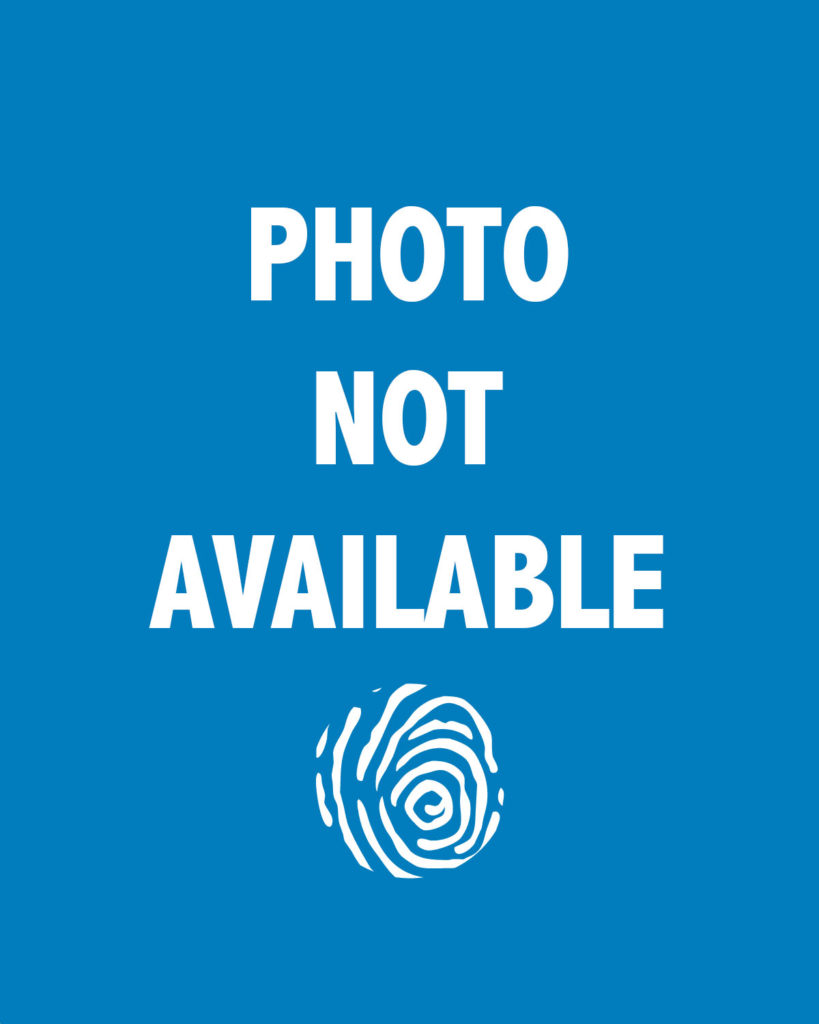 boys varsity tennis
most IMPROVED player
JARRELL P. '22
The most improved player goes to an athlete that joined our team known for his basketball skills, but will be remembered for his tennis abilities. Jarrell started the season playing doubles and quickly developed different aspects of his game. First he got his serve down, then his backhand improved, and eventually his forehand became a weapon. He finished the season as a top 4 singles player, winning one of his matches in less than 30 minutes.
boys varsity TENNIS
COACHES AWARD
BRETT H. '22
The coach's award goes to a player that distinguishes themselves from their teammates in a way our standard awards don't capture. This player climbed our ladder from our fourth singles spot, all the way to holding our one singles spot once being promoted there. Brett Hodas, you are as unique as this award. You are relaxed, yet extremely competitive, silly yet serious, and you can win points with power or a sneaky drop shot. It's been a pleasure having you on the team. We wish you well at the collegiate level.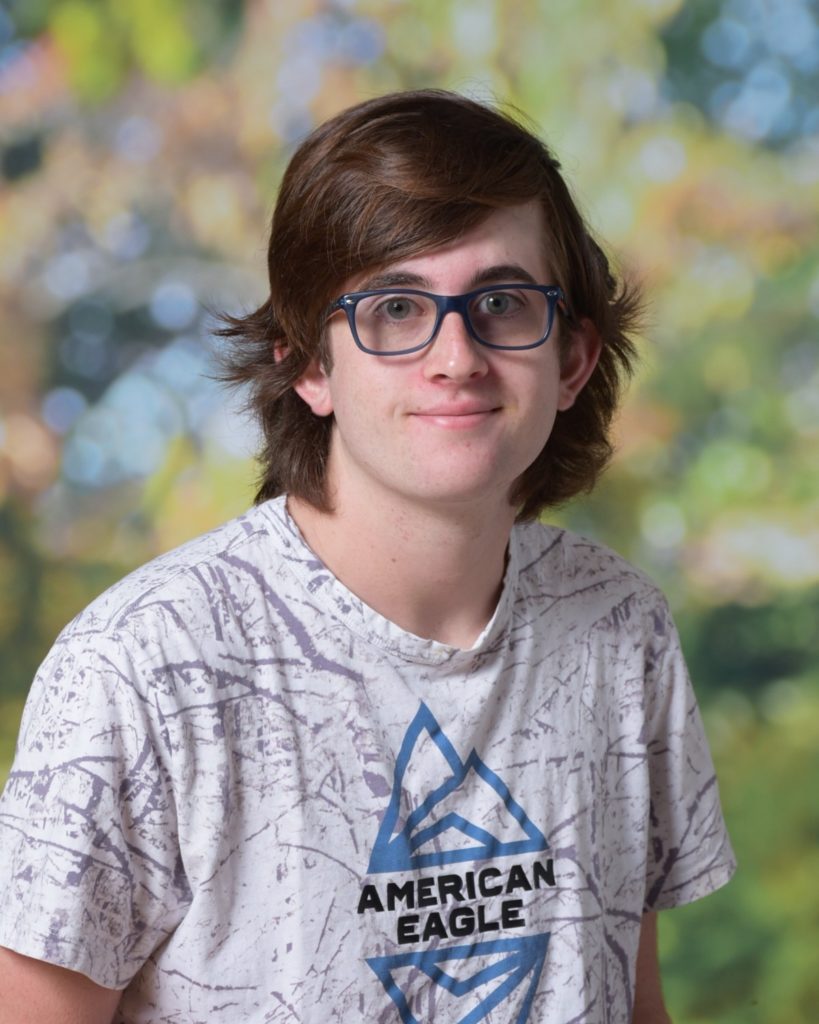 boys varsity TENNIS
MCDONALD SPORTSMANSHIP AWARD
JACK C. '22
The McDonald Sportsmanship Award goes to a player that shows great sportsmanship on and off the court. He is a great role model for the younger classmen. He has held down the number 1 doubles spot this year with multiple partners, has done a wonderful job, he has done it with enthusiasm and by being a great team player. Jack has a consistent work ethic, an infectious personality, he carries himself well, and shows respect for others.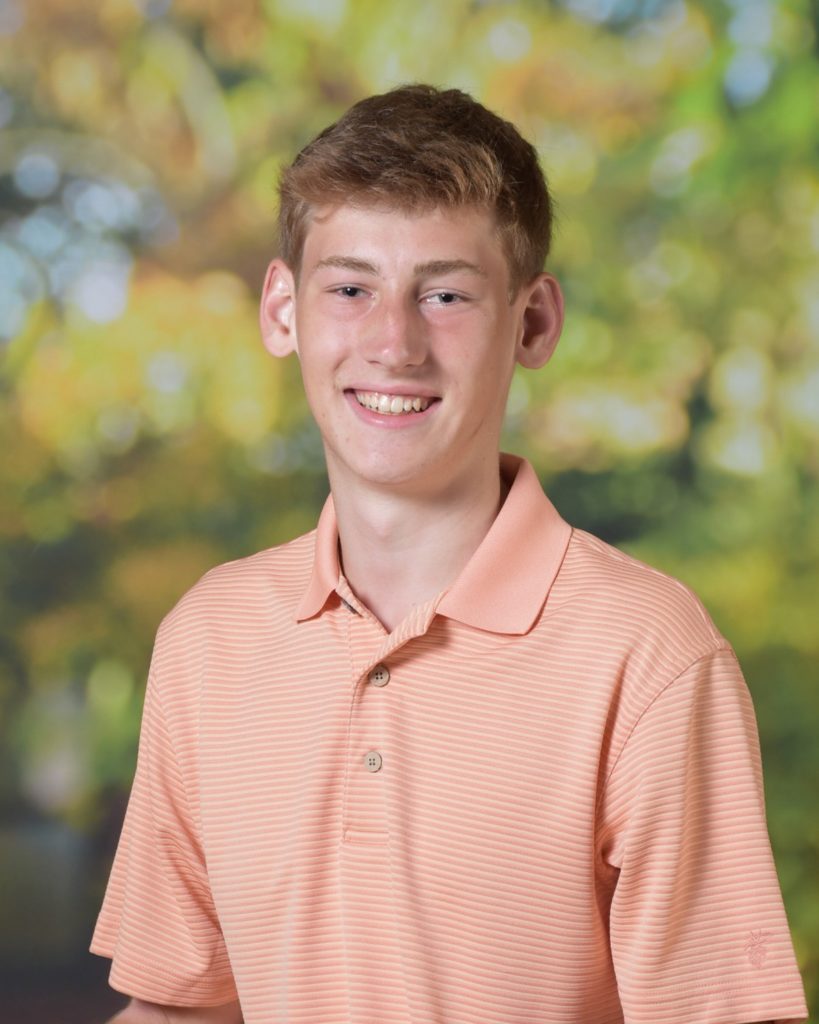 boys varsity TENNIS
AARON DORNAN MEMORIAL COACHES AWARD
ADAM S. '22
We have a special award called the Aaron Dornan Memorial Award. In the past, we have started and dedicated every home match to Aaron's memory. This is the 22nd year this award will be given. Aaron was a member of the class of 1998 and a member of the Varsity Tennis Team. He selflessly committed himself to Watkinson Tennis. He worked hard and showed great team spirit and sportsmanship each and everyday in practice to learn from his coach. The Aaron Dornan Memorial Coaches Award is an annual award given to a worthy Watkinson Tennis Player. There is a plaque as you enter the gym, which honors those who have won in the past that keeps Aaron's spirit with us.

This year's winner works extremely hard to improve everyday, always doing his best and giving 100% at practices and matches. He has played singles in all our matches this season and has great dedication and commitment to the team. He asks the right questions and applies them when necessary, shows great respect to the coaches and opposing players, is a great sport, is always improving and is a valuable co-captain of the team. This year's Aaron Dornan Memorial Coach's award goes to Adam Saviano.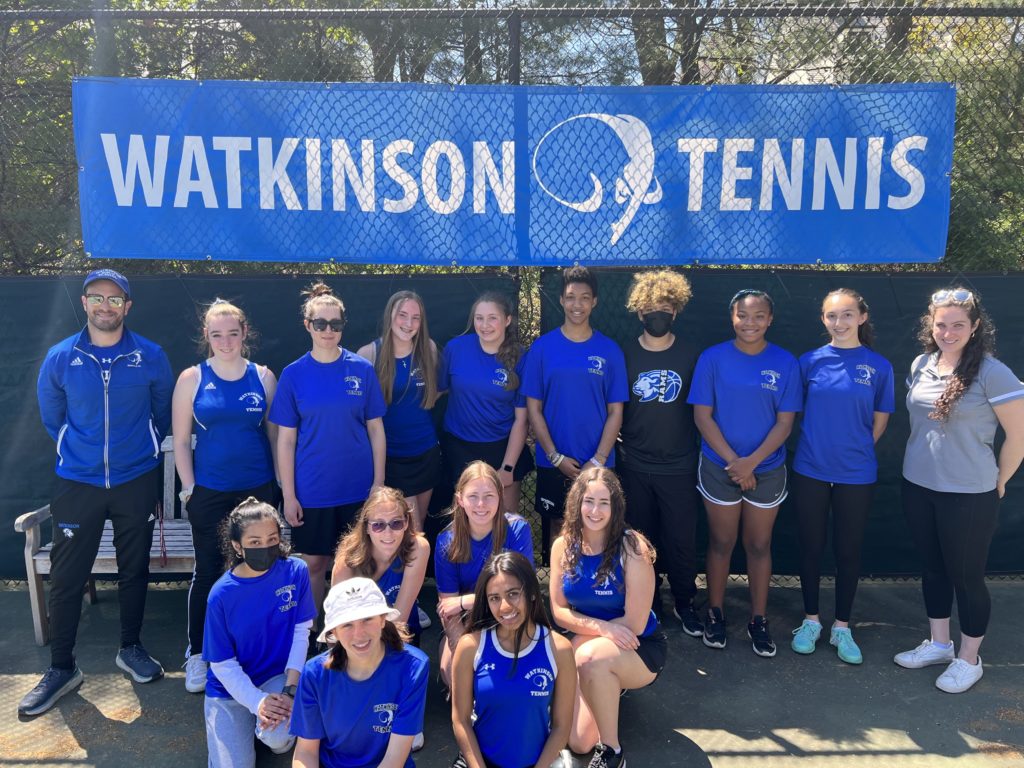 After 3 years without a competitive season, the girls varsity tennis team was completely new. With only 3 returning players from the 2019 season, this was a rebuilding year for our squad. And early on, it showed, as we lost our first 5 games. But the girls never got down on themselves or each other. They worked hard to improve their skills, and soon many of those 3-4 losses had flipped to 4-3 victories. The girls ended the regular season as the hottest team in HVALs, going 3-1 down the stretch to make an improbable entry into the semifinals as the #3 seed. But this scrappy squad of underdogs wasn't done, nossir. The girls marched down I-91 and faced off with bitter rivals Christian Heritage for their semifinal match and came away victorious. A championship showdown with Westover awaits.
FROM THE CAPTAINS
"At the beginning of the season, the team started off a little rocky, but drilling each stroke and sharing laughs made us stronger. Our coaches encouraged us to learn and love tennis, regardless of the wins or losses that came with. Coming out of this season, we are stronger, not only because we persevered to HVALS, but because of the amazing coaches who showed us the value of determination and community. Thank you, Coach Kilpatrick, Coach Kroch, Coach Perkins, and Coach Herzog for everything. Go Rams!" — Anika S. '22 and Lily O. '22
GIRLS varsity TENNIS
most valuable player
AMANI K. '25
This player was an absolute rock, mentally and physically, and played a critical role in our team's success. Amani went undefeated as our 3rd singles player, and achieved an overall record of 8-1 for the season without breaking a sweat, even when she kept her hoodie on in 80 degree heat. Amani exudes confidence and mental toughness, and we look forward to seeing what she accomplishes next season. Congratulations Amani!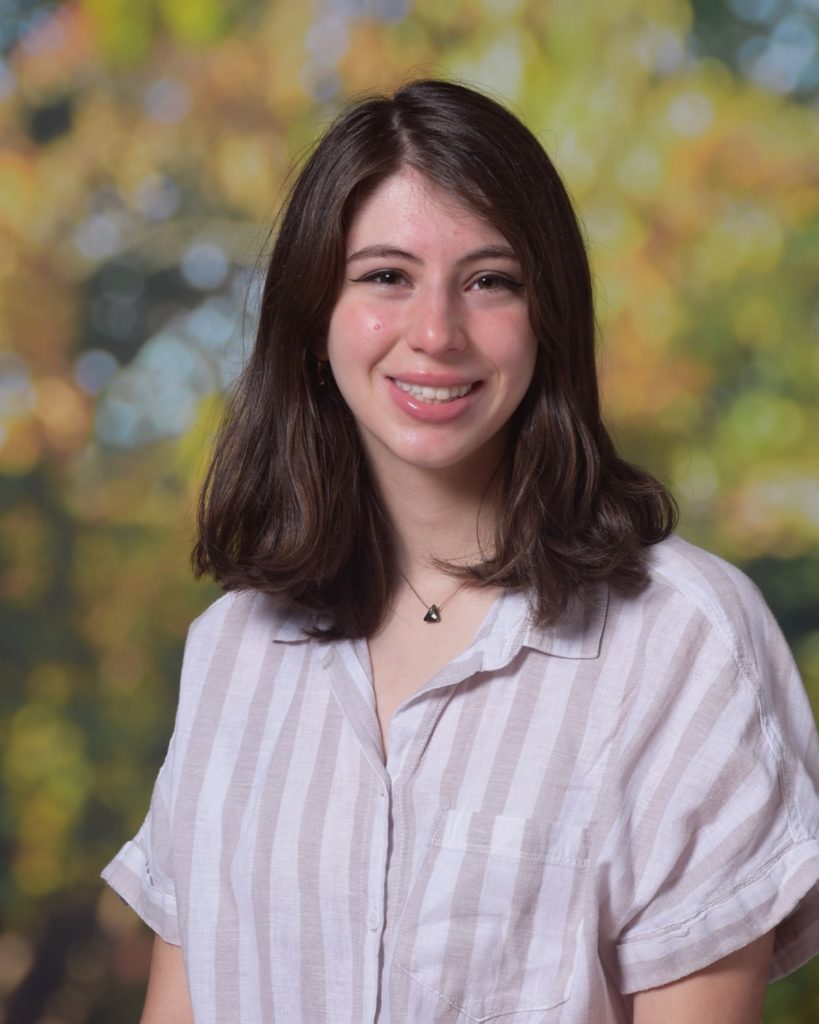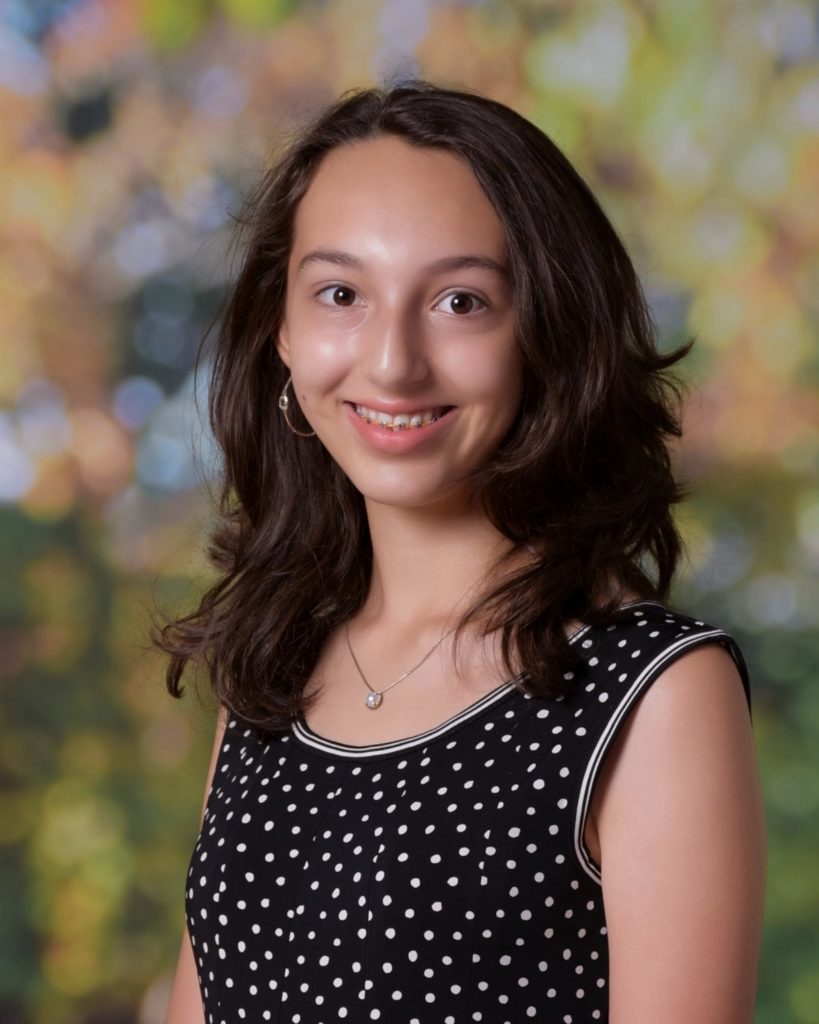 GIRLS VARSITY TENNIS
COACHES AWARD
LILY O. '22 (top photo) & JULIA S. '25 (bottom photo)
This award goes to two players who we could always count on, whether at practice, on the bus, or during a match. With Julia taking on the challenge of first singles, and Lily doing the same at first doubles, it would have been easy for either of these girls to get down on themselves or complain, but they never did. Instead, they leaned into the challenge and supported each other and their teammates throughout the season. Oh, and they also made sure that everyone got fed. Let's give it up for our snack queens! Congratulations Lily and Julia!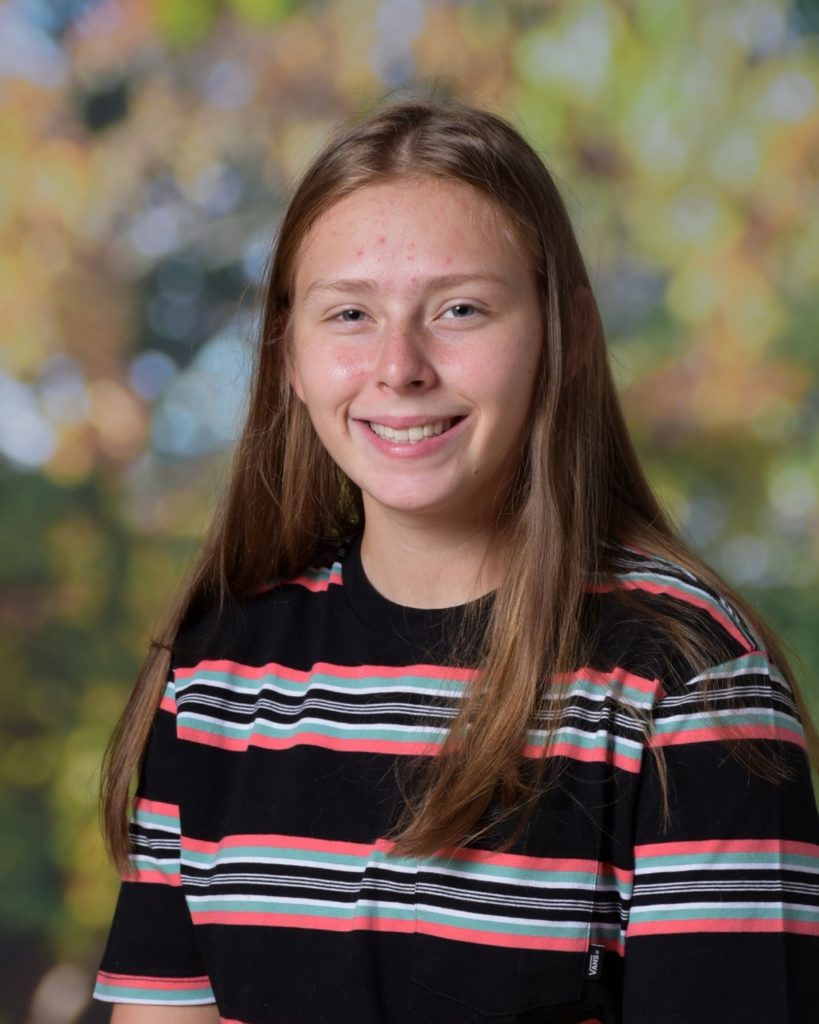 GIRLS varsity TENNIS
most improved player
ELISE A. '23
The season began in a shroud of uncertainty for Elise. She had never played in a competitive varsity tennis match, but over the course of the season something incredible happened. Elise started to believe what her coaches and teammates already knew: she was a great tennis player. It has been such a thrill to watch Elise find her joy and confidence on the court, and in the process, to become a dominant force at 4th singles. We cannot wait to see what her senior season brings. Congratulations, Elise!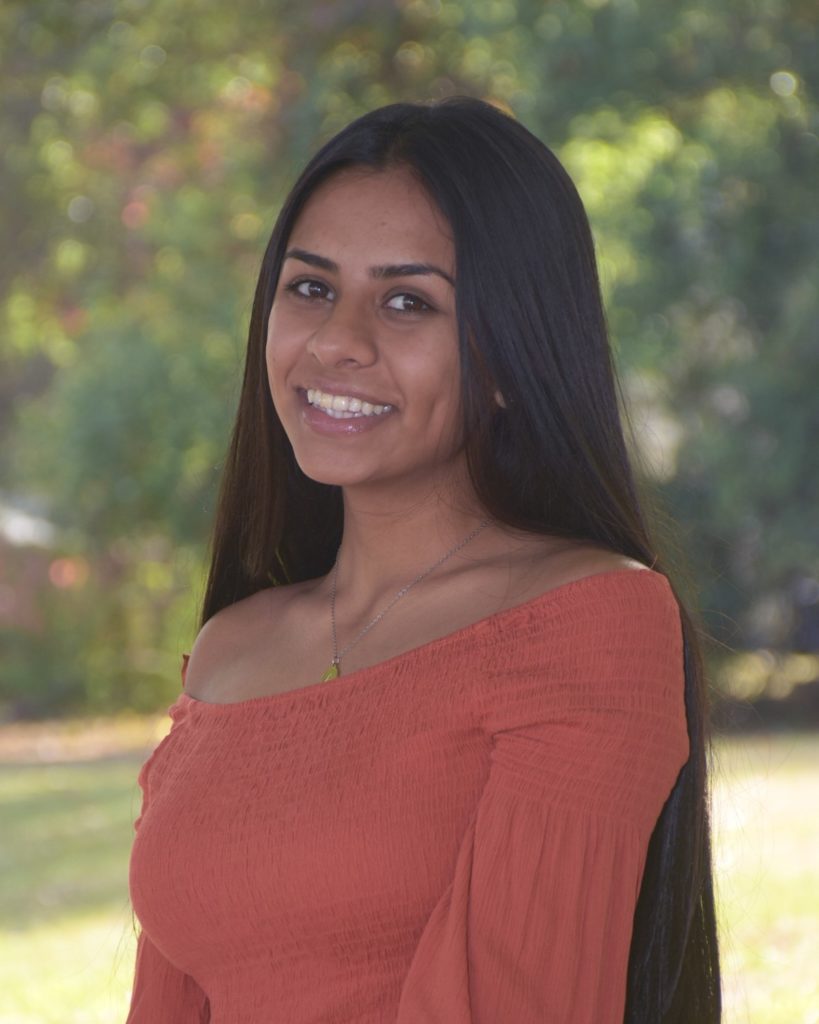 GIRLS VARSITY TENNIS
MCDONALD SPORTSMANSHIP AWARD
ANIKA S. '22
This player is just as likely to compliment her opponents' serve as her hair. Anika may be a fierce competitor--truly, you won't find a tougher opponent in a match than our sprightly captain--but she plays the game with respect, honor, and kindness. Anika is always there to pick up her teammates with a reassuring pep talk, and her smile and enthusiasm are contagious. Anika we are all going to miss you and your pep talks next year. Next season is going to be a lot chillier without your rays of sunshine.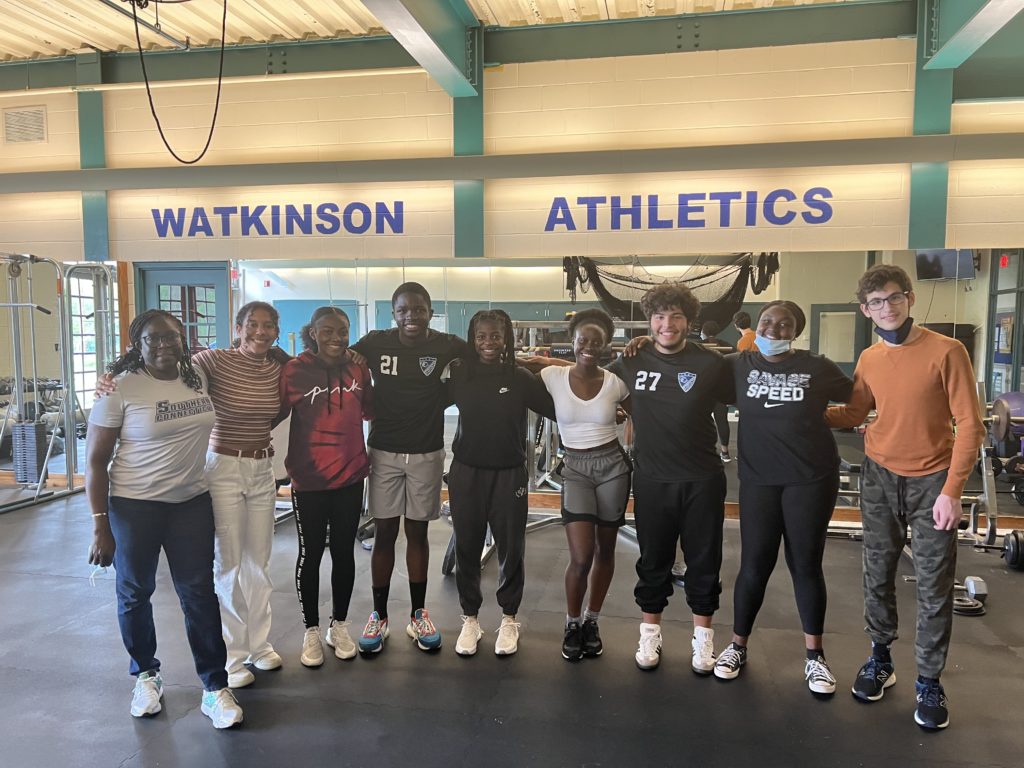 This year, the Watkinson track team was a small group with a large presence at its meets. Not having a track to practice on forced the team to rely on creativity, ingenuity, and resilience. Our team showed up big at the meets when no one expected it. Whether it was William winning the 100m and 200m, or our new throwers competing and placing in the shot put, Watkinson proved that small numbers and training conditions do not determine success. Throughout the season, they trained hard, bonded, and exemplified teamwork - all while having fun. As a result, 7 athletes qualified and competed in the New England Championships, representing Watkinson well as they did all season.
FROM THE CAPTAINS
"Throughout the season, the track team has worked incredibly hard to achieve the goals we gave ourselves at the beginning of the season. We knew they would be challenging, however, each member of the team worked very hard and persisted. This would not have been possible without Coach Tomlinson and Coach Roberts. Thank you both for being the backbone of our team and always pushing us to be better at every meet." — Jayda C. '22

"After three long years of waiting, I was so happy to hear we would have a track team this year. Each practice, not only did we focus on building our strength on our own events, but bonding as a team as well. One of the best parts of any practice or any meet was hearing the cheering of the very supportive members of the team, pushing us to do our best. I would like to thank coach Tomlinson and coach Roberts, for the amazing work they did preparing us for each meet and always putting a smile on our faces." — William E. '22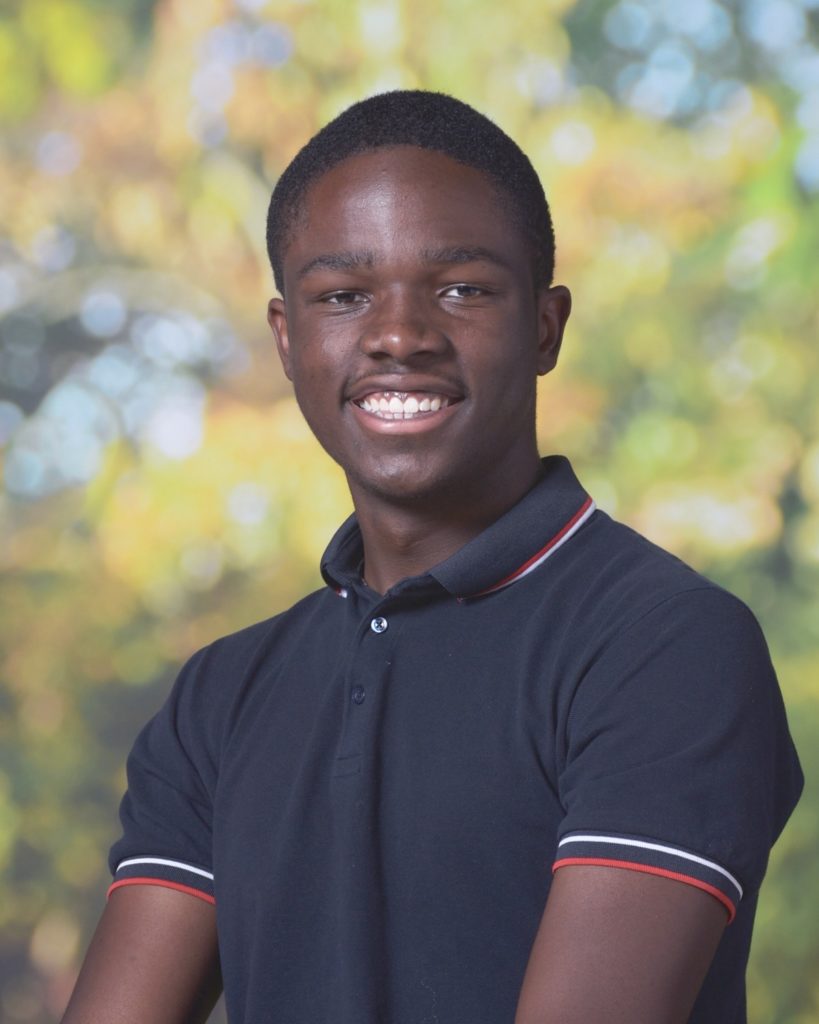 varsity TRACK
most valuable player
WILLIAM E. '22
Without question, William is the most talented track athlete to compete for Watkinson in many years. His school records speak for themselves; 11.6 seconds in the 100m and 22.6 seconds in the 200m — they will be hard to beat. However, he is most valuable to the team as a mentor and as a leader. His humility, humor, and supportive leadership as a captain have been invaluable this year. Thank you William for your hard work and commitment to the team.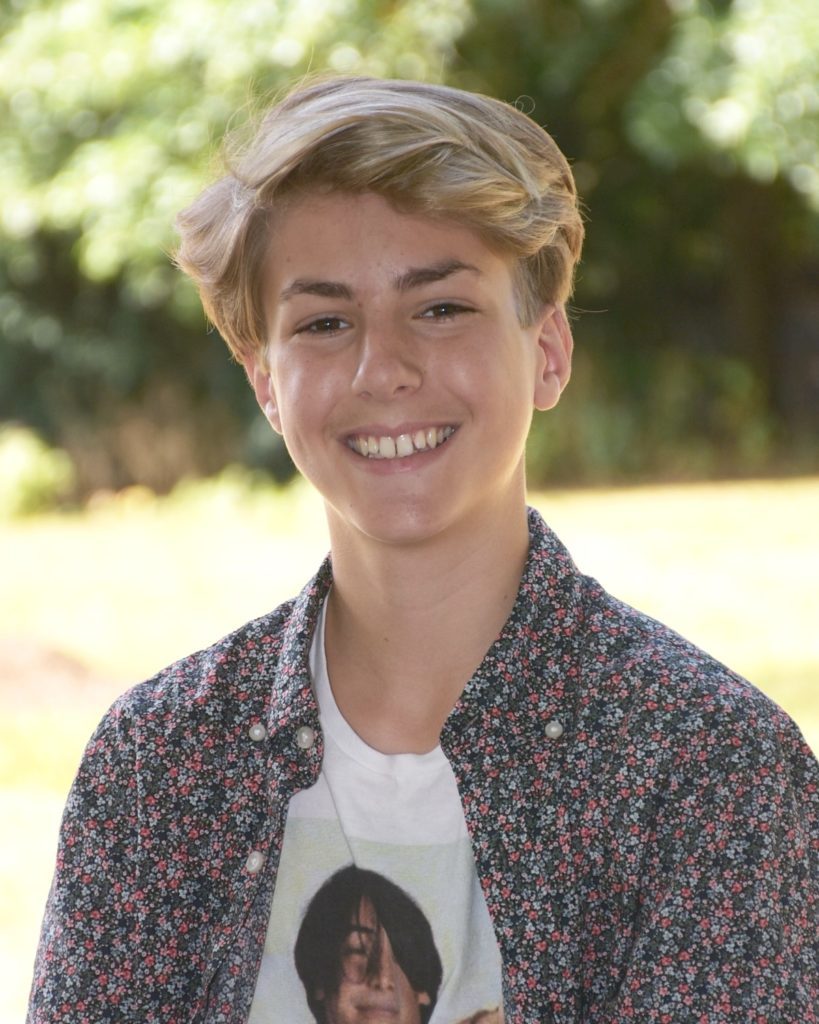 VARSITY TRACK
most improved player
NOEMI V. '22 (top photo)
Mimi has committed herself to learn everything she can about track and field events, even in her senior year. She enthusiastically tried the shot put and the long jump in practice and three days later, placed 2nd at a meet in shot put. Her willingness to take risks is admirable and inspiring to our most experienced athletes on the team. Thank you, Mimi, for everything you contributed over the season.

NICK G. '24
Nick comes to practice every day and pushes himself to run longer and faster. His consistent effort in practice allowed him to PR in the 1500m race 3 weeks in a row. This year he also competed in the 800m, a distance that he doesn't love. However, he ran it nonetheless and consistently improved over the course of the season. He motivates his fellow long-distance runners to push their limits, is a leader in his own rights and is respected by his peers. It is with great honor that Nick is awarded the most improved athlete of the season.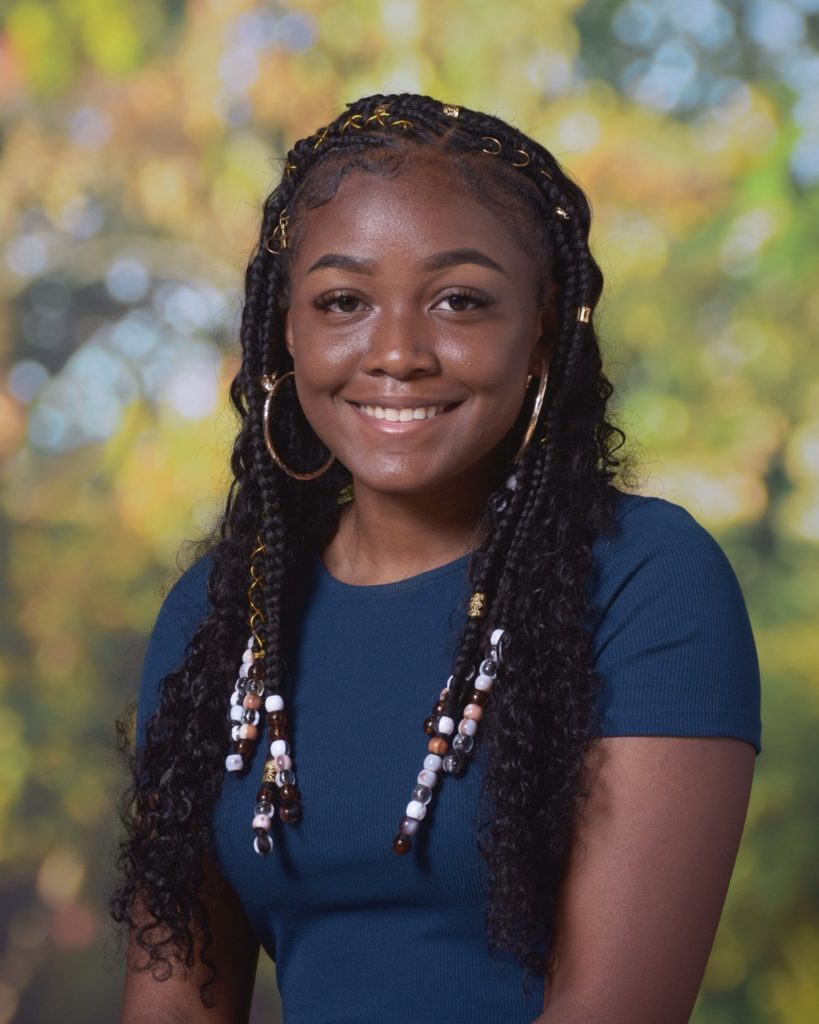 VARSITY TRACK
MCDONALD SPORTSMANSHIP AWARD
JAYDA C. '22
Jayda approaches competitions with quiet confidence and determination. Despite only being able to train on a track once a week, her focus and confidence at meets prove that she is resilient and a true team player and athlete. . Her versatility is evident; she qualified in the long jump, 400m, and 100m in the New England Championships. Along with her accomplishments, Jayda's influence on the team is what makes her the recipient of this award; she handles adversity with strength and disappointment with grace. We appreciate how she models this type of sportsmanship to her teammates. Thank you, Jayda, for being such an inspiration.
VARSITY TRACK
COACHES AWARD
JULIAN C. '22
There is no one more deserving of this award than Julian. He brings a smile, kind words of support, and love for his team to every practice. A friend to all, he especially connected with the younger members of the team, encouraging and supporting them along the way. Teaching and being a mentor come naturally to Julian, and he was invaluable to the team for this reason. Hard work, a love for the sport, and commitment to the team are some of the many qualities that he has instilled in his younger teammates. Thank you Julian for being such an integral part of the team this year!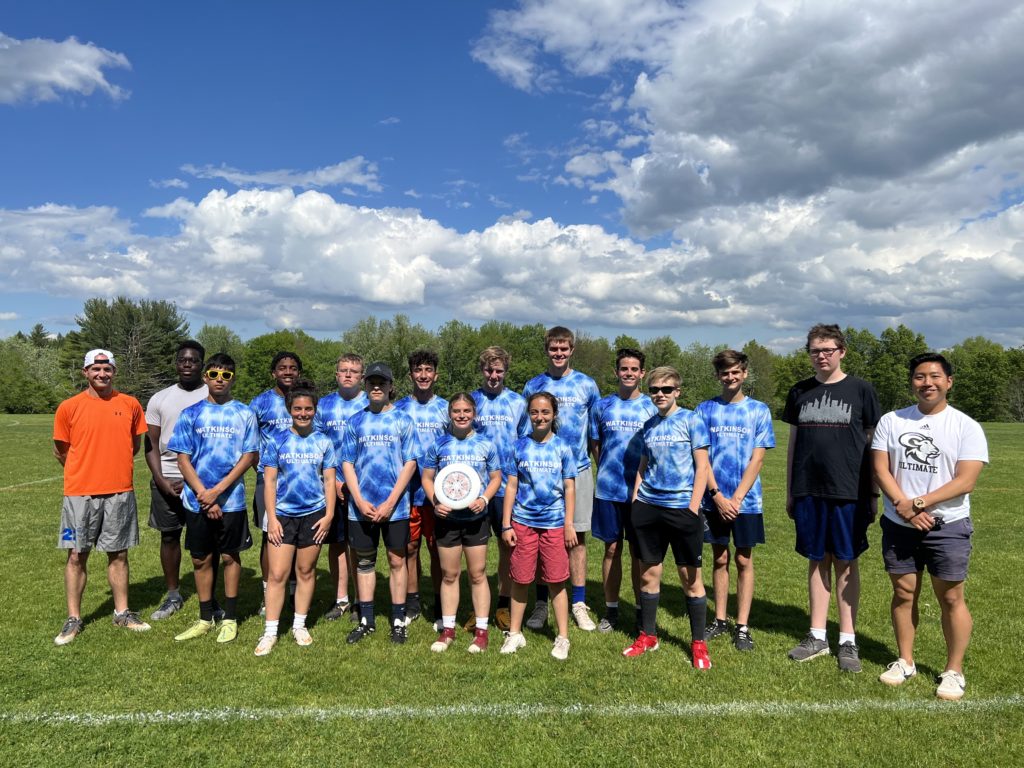 It was unclear what the first season after a two-year layoff would bring, but the 2022 Watkinson Ultimate team had a great run this spring. Our group had a wide range of experiences coming into the season: a few seniors played ultimate for Watkinson in 2019, some were veterans of different sports, and others were trying team sports for the first time at the high school level. Regardless of experience or skill level, every member of the team learned and improved, and their coaches couldn't be more proud of them. Congratulations on a fantastic season!
FROM THE CAPTAINS
"It was awesome for the team this year to have both a head and assistant coach who were established members of the faculty. Mr. Thomas, specifically, has been integral to any success all season. He is quick to step in with heaps of help regarding all sorts of throws and positioning, but also to point out how opposing team's cheers are bad for their singing voice. The team thanks you, Mr. Thomas, for your accessible expertise and willingness to share your throwing wisdom with anyone who could need it." — Evan R.. '22

"Mr. Kozey led our team this season with a quiet determination for us to improve. We started the season as a team with only three returning players, and by the end of our season, the confidence, field awareness, and skills of our team have improved tremendously in the past few months. As a senior, I will miss your game day panel hats, ability to outrun everyone on the team, and most importantly, voice from the sidelines. Thank you Mr. Kozey for a great season filled with even better spirit. We would have been in jeopardy this season without you." — Sadie S. '22
VARSITY ULTIMATE
most valuable player
EVAN R. '22
In our first game, Evan set the tone for the season, playing the entire game, whether on defense or as our primary handler. He was a constant in our lineup, and for good reason: he helped everyone on the field play their best. Well done, Evan!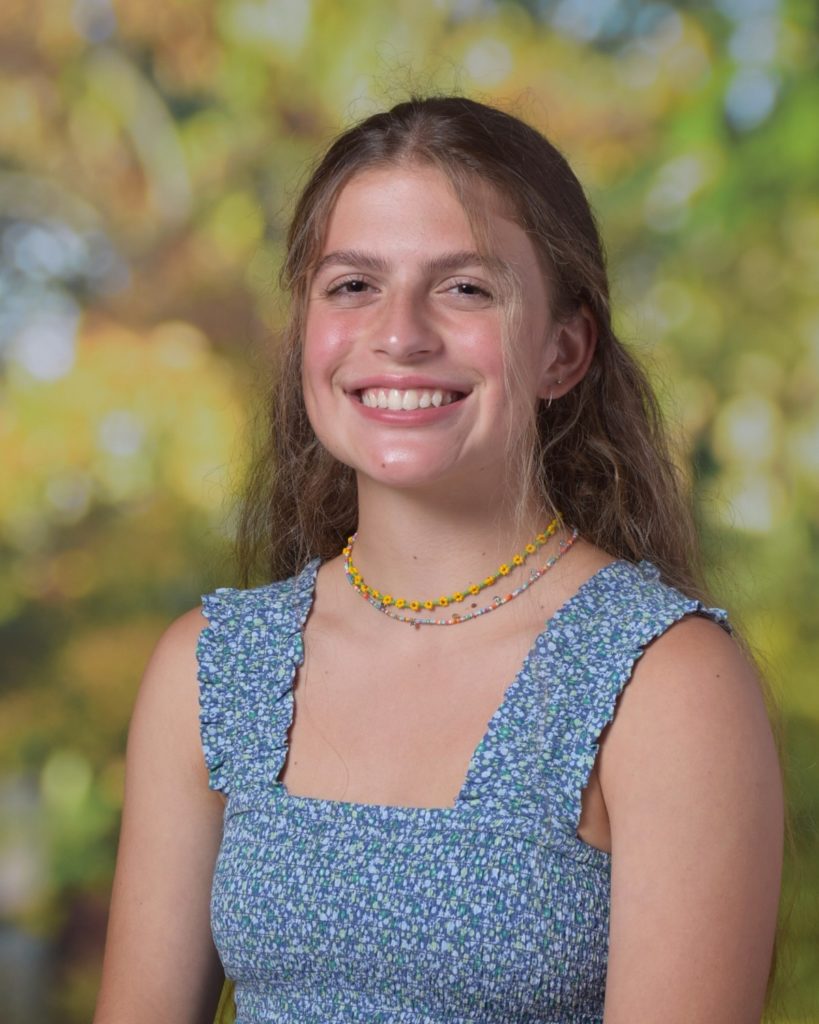 VARSITY ULTIMATE
MCDONALD SPORTSMANSHIP AWARD
SADIE S. '22
Sadie's sportsmanship (or "Spirit of the Game" in Ultimate lingo) has been a huge part of her as a competitor and teammate since the beginning of the season. After a tough loss in our first away game at Wooster, Sadie said to the team something along the lines of, "we played better than we did last time, and I hope you all had fun, because I'm having fun and that's what matters." Thank you for your continued Spirit of the Game, Sadie!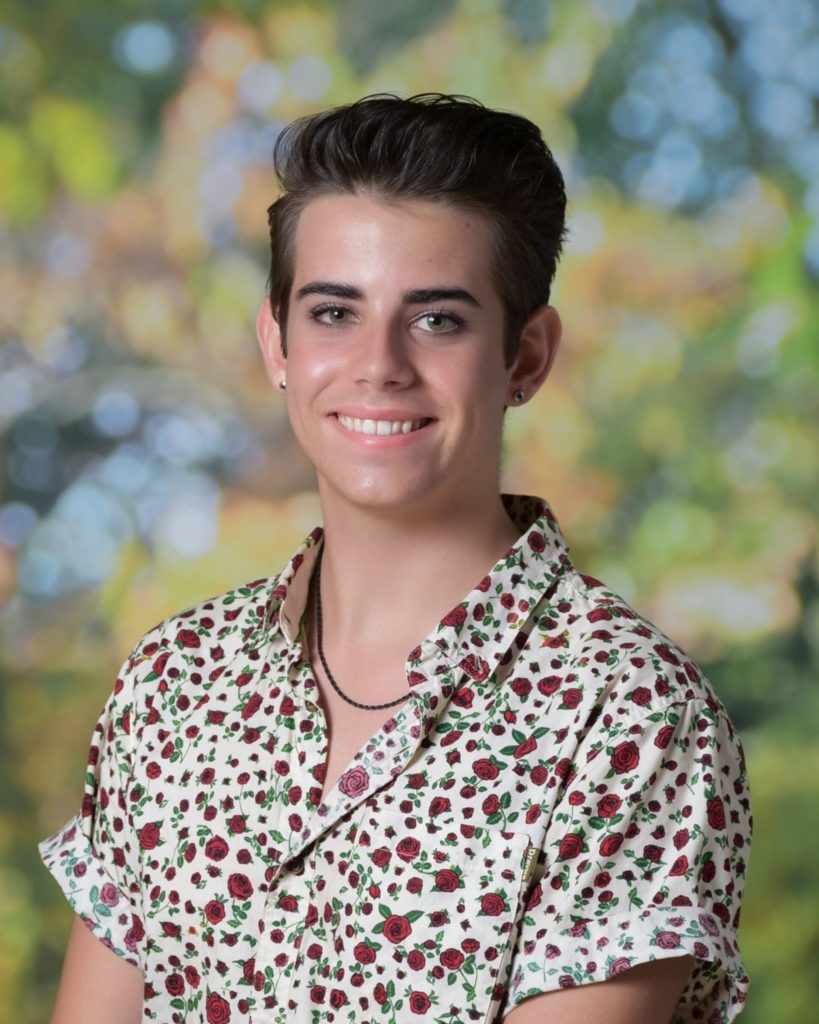 VARSITY ULTIMATE
most improved player
FOREST G. '24
Throughout our season, Forest absorbed an absurd quantity of coaching tips, from where to be on the field to how to refine his throws, and it has been wonderful to see his confidence grow along with those skills. We can't wait to see what the future holds–fantastic job, Forest!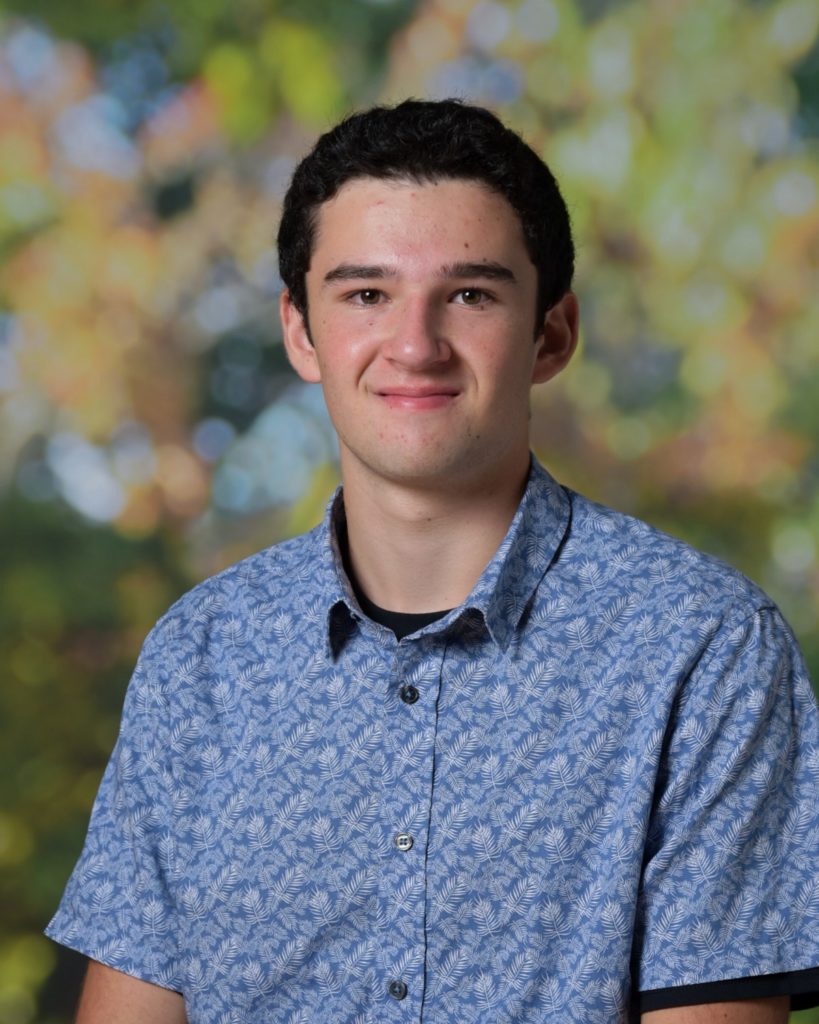 VARSITY ULTIMATE
COACHES AWARD
JACOB B. '23
Jacob's season ended far earlier than he or anyone else had hoped; and yet, despite the disappointment, he continued to be a part of our team, helping with stat-keeping and being active at practices despite not being able to take the field. Congratulations on this award, Jacob!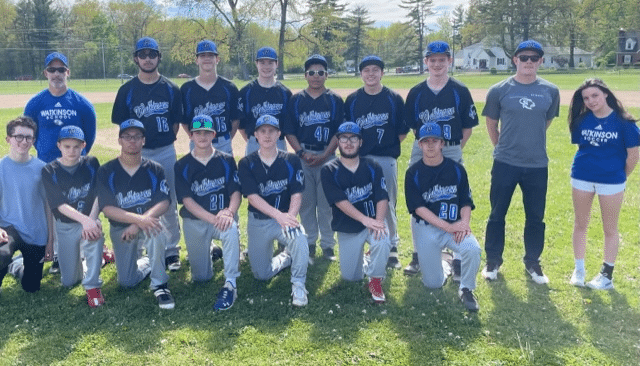 It was so great to have Baseball back at Watkinson, and we're excited about the foundation that this team established for baseball to continue and thrive at Wat. We started the season unsure of our numbers, but the boys rallied, determined to make a season happen. While the weather proved to be an additional challenge at times, this team came with a great attitude, battled every day, and was fun to be around. Each player improved over the course of the season, and more importantly, knows the commitment that it takes to build a varsity program from the beginning. We are excited for what the future holds!
FROM THE CAPTAINS
"At the beginning of the season, Coach D and Coach Z were both running all over the place to fill the roster for a team this spring. In the end, we found a team and we had a short, but mighty season. We ended up going 1-2 with a great win against Wooster in our last game. Our coaches are who we thank for that.. From every teammate yelled at to every ground ball fielded, this shows how much the team has grown. To that we thank Coach D and Coach Z." — Oscar L. '24, Joseph H. '22, Gavin W. '23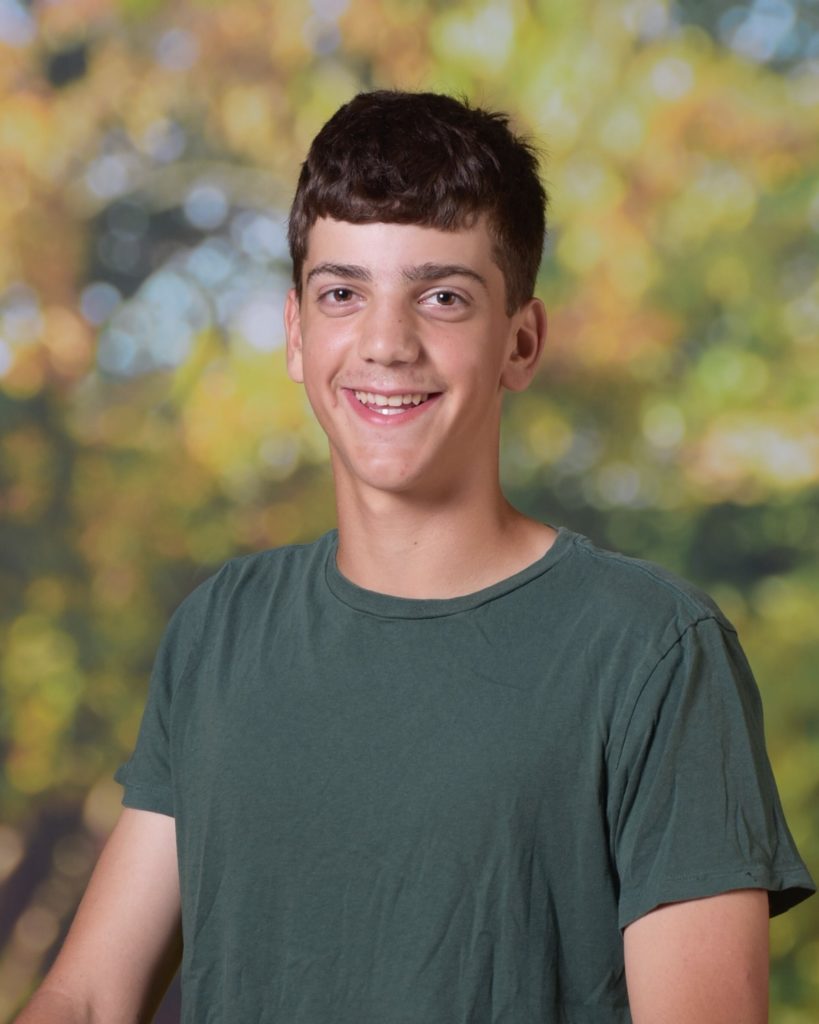 CLUB BASEBALL
most valuable player
OSCAR L. '24
I don't think it's necessarily easy for an athlete in 9th and 10th grade to be looked upon for leadership because their talent in the sport is obvious, but Oscar makes it look easy a lot of the time. And yet, there are few players who can match his work ethic and determination. In our thrilling 9-5 win over Wooster, the game turned on a single play, when a Wooster player thought he had a sure homerun. To the player's surprise, after a solid relay from Josiah, he was thrown out easily on an absolute laser from Oscar. Big time players make big time plays when they are most needed and lead by example. Congratulations to our Most Valuable Player - Oscar L.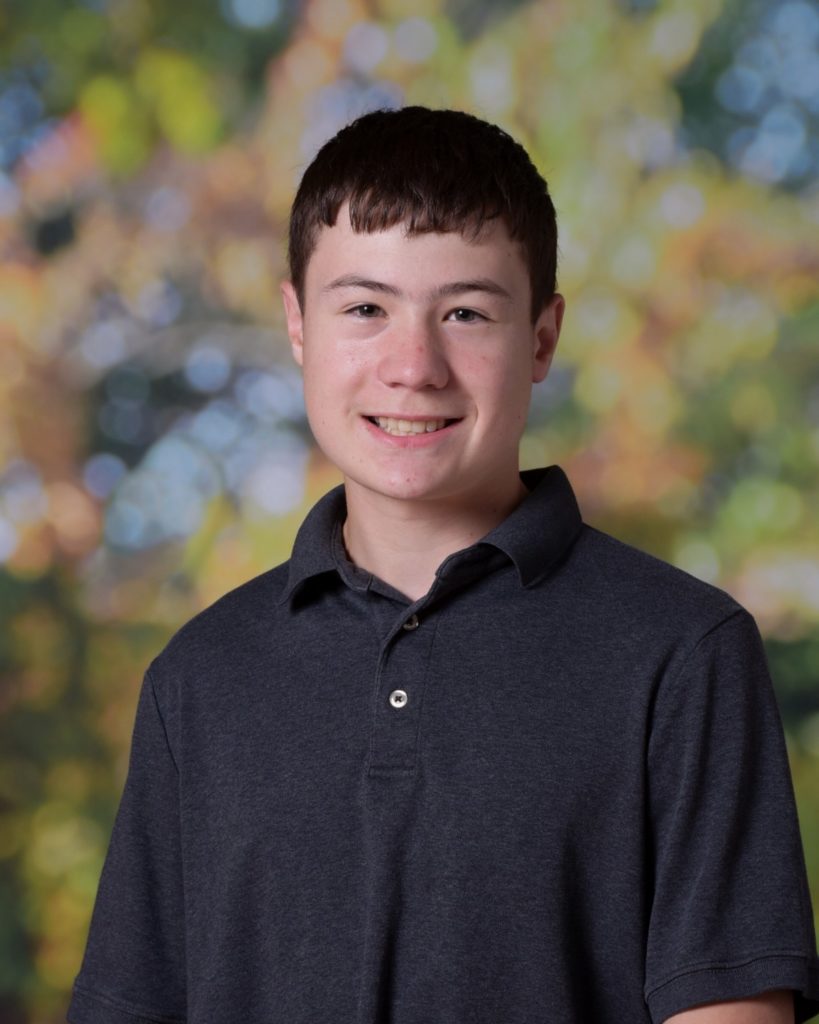 CLUB BASEBALL
MCDONALD SPORTSMANSHIP AWARD
NOAH W. '25
I often had to catch myself when coaching our Sportsmanship Award winner and remind myself - "he's just a freshman." The problem is that there is nothing about Noah the baseball player that would make you think that he is a freshman. He is incredibly poised, and has a mature approach to the game. Don't believe me? We envisioned Noah playing a combination of first base, pitcher, and third base, and he ended up being our steady catcher, perhaps the most important position on the field. And he did a tremendous job, throwing out 4 runners in only 3 games. It's exciting to see what the future holds. Congratulations to our McDonald Sportsmanship Award-winner - Noah W.
CLUB BASEBALL
most improved player
JOSEPH H. '22
As I said on his Senior Day, I do not know if this team could have had a more perfect role model than Joey Hoffman. Joe understands what it means to be a part of a team, to be a part of something bigger than oneself, and he works to make both himself and the team better. This award is three years in the making, as Joe first worked his tail off to get more playing time as a freshman, and put in extra time in the cages to have some of the best at bats of the season. While he will be missed, Joe certainly left his mark on the baseball program here. Thank you to our Most Improved Player - Joey H.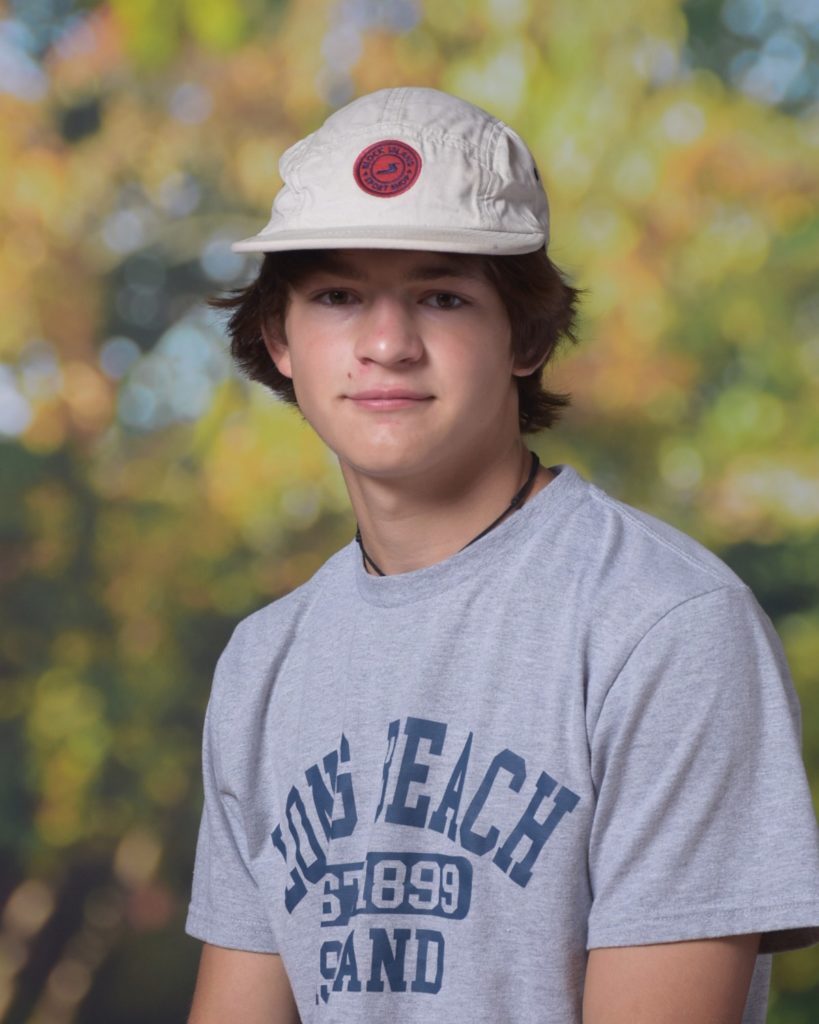 CLUB BASEBALL
COACHES AWARD
GAVIN W. '23
I think that it's so important in sports for a team to understand that you're part of something bigger than yourself and you're competing towards a common goal, but at its root it's a game and it's meant to be fun. No one encapsulated that idea for this team more than our Coaches Award winner. While he would drive me crazy at times with his bucket hat and seeming to operate on his own schedule, Gavin truly set the tone for this season on how he approached the game, his coaches, and his teammates. And when he is dialed in, there are not many competitors that can match Gavin's fire. To throw 5 innings of 1 run ball against Wooster's legit lineup and hit an absolute bomb with a wooden bat (who uses wooden bats??) speaks volumes to his approach and leadership. Congratulations, Gavin W.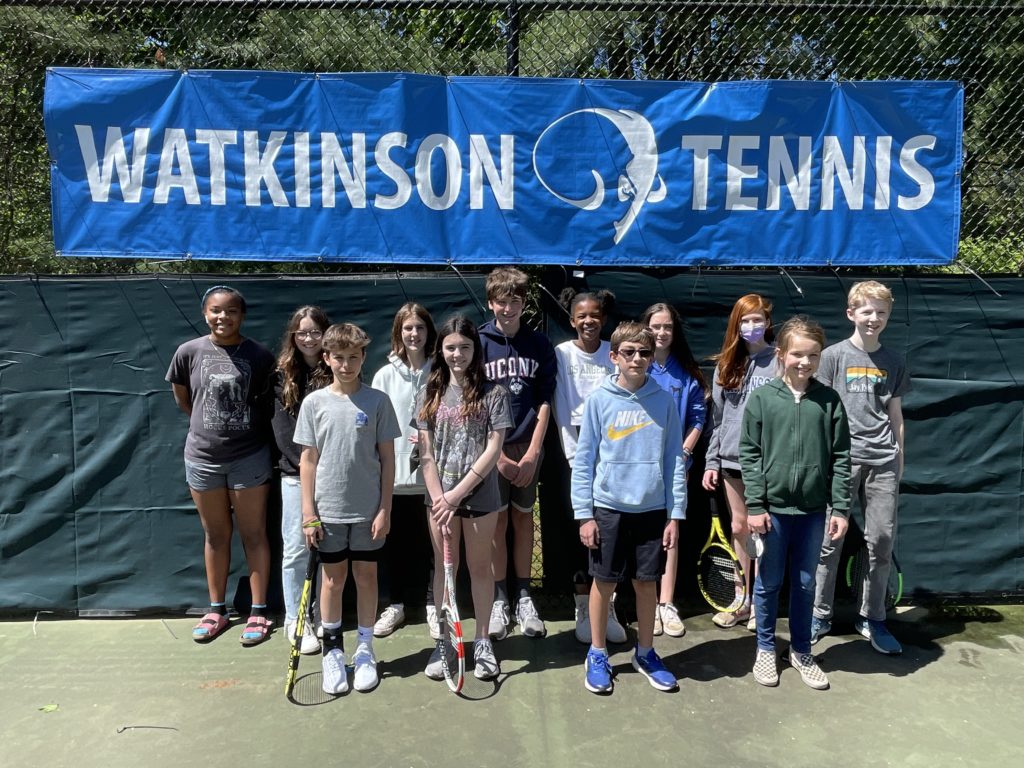 This year, the middle school tennis team was a fantastic mix of experienced players and those new to the sport. Despite many rainy days, we still got enough practice in to give our opponents some good competition. Our 4-3 win against Renbrook was the highlight of the season, when all four of our singles players won against some of their strongest players.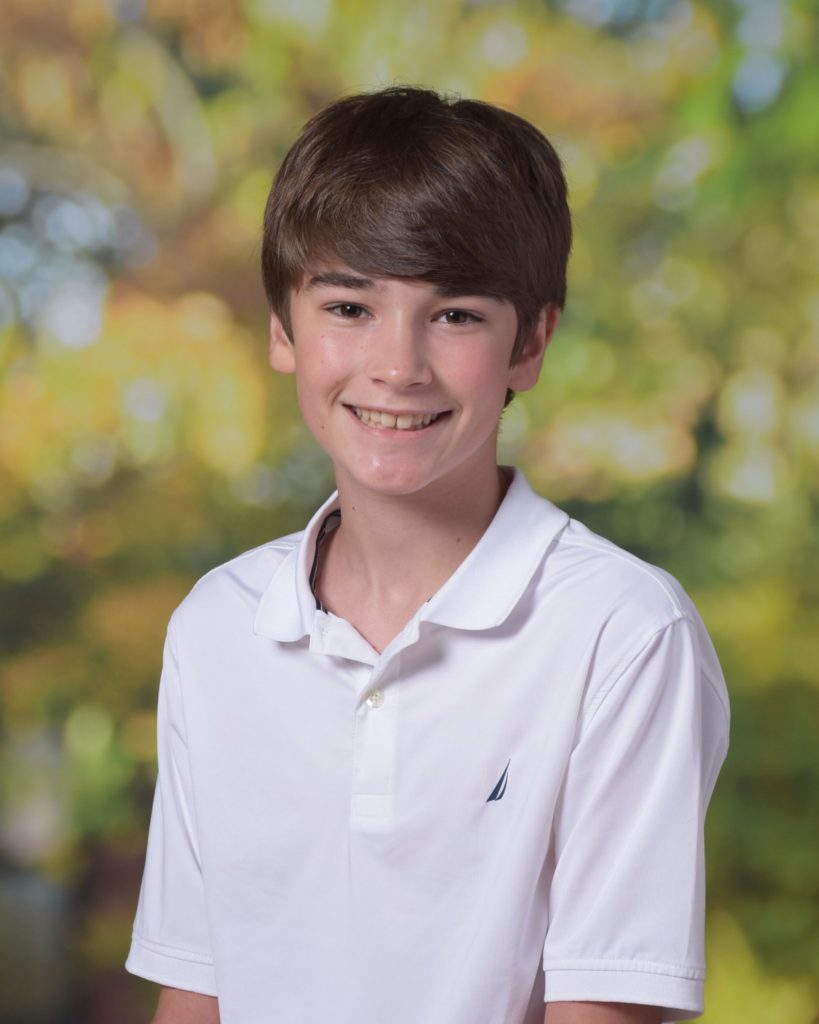 MS tennis
MOST VALUABLE PLAYER
WILL H. '26
Will was the #1 singles player and gave all of his opponents tough competition all season. His consistent groundstrokes and powerful serves kept his opponents on their toes. In practices, he was an invaluable resource and help to our less experienced players. Undoubtedly, he will be an asset to the varsity team next year. Congratulations, Will!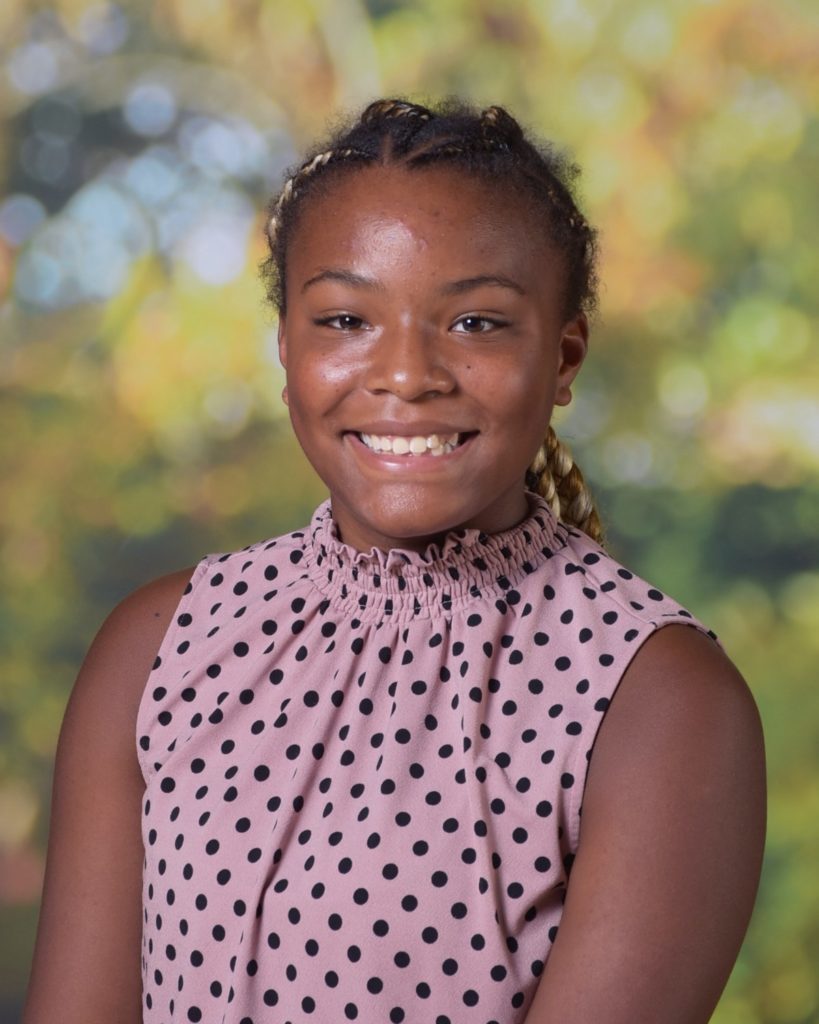 MS TENNIS
McDonald Sportsmanship Award
AMANDA K. '26
Amanda approaches her matches with quiet confidence and determination. Her focus and determination are coupled with resilience when she is trailing a tough opponent. She handles disappointing losses with grace and her wins with humility. We appreciate how she models this type of sportsmanship for her team. Best of luck on the varsity team next year; they will be lucky to have you!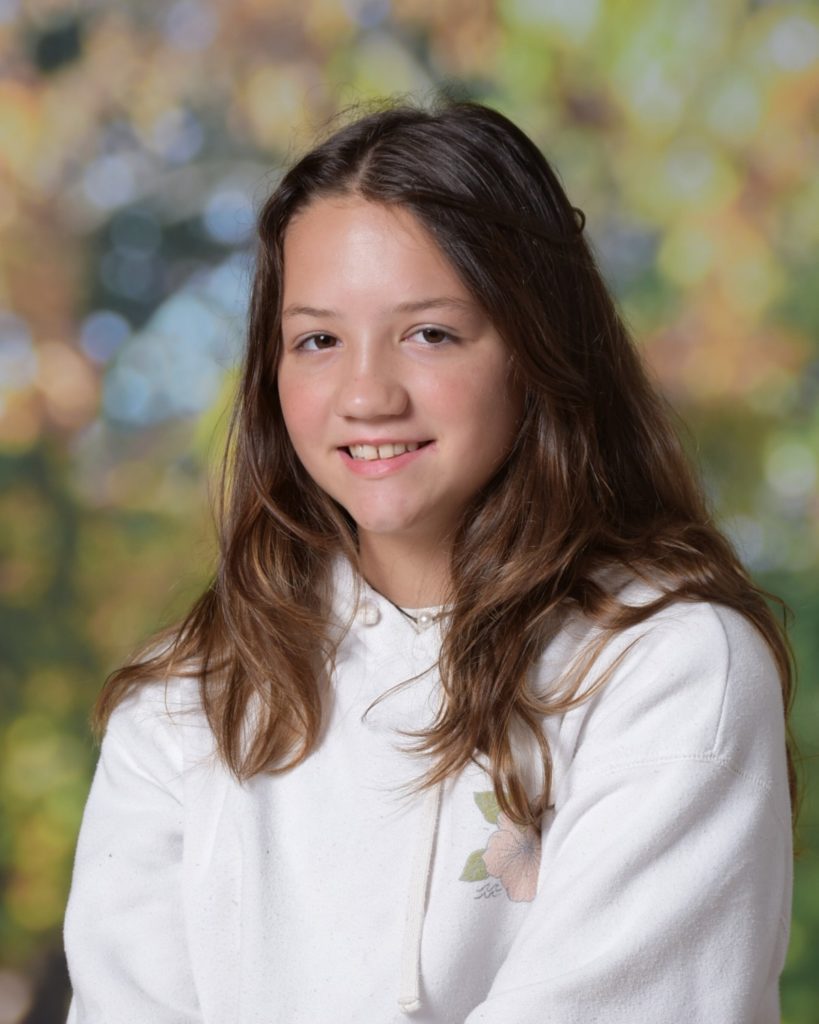 KELSEY W. '26
New to tennis, Kelsey quickly became one of our top doubles players. She is a natural athlete who always strives to be better and faces competition with focus and determination. At the same time, she knows how to have fun, laugh, and support her teammates during practice and matches. Thank you Kelsey for being such an integral part of the team this year!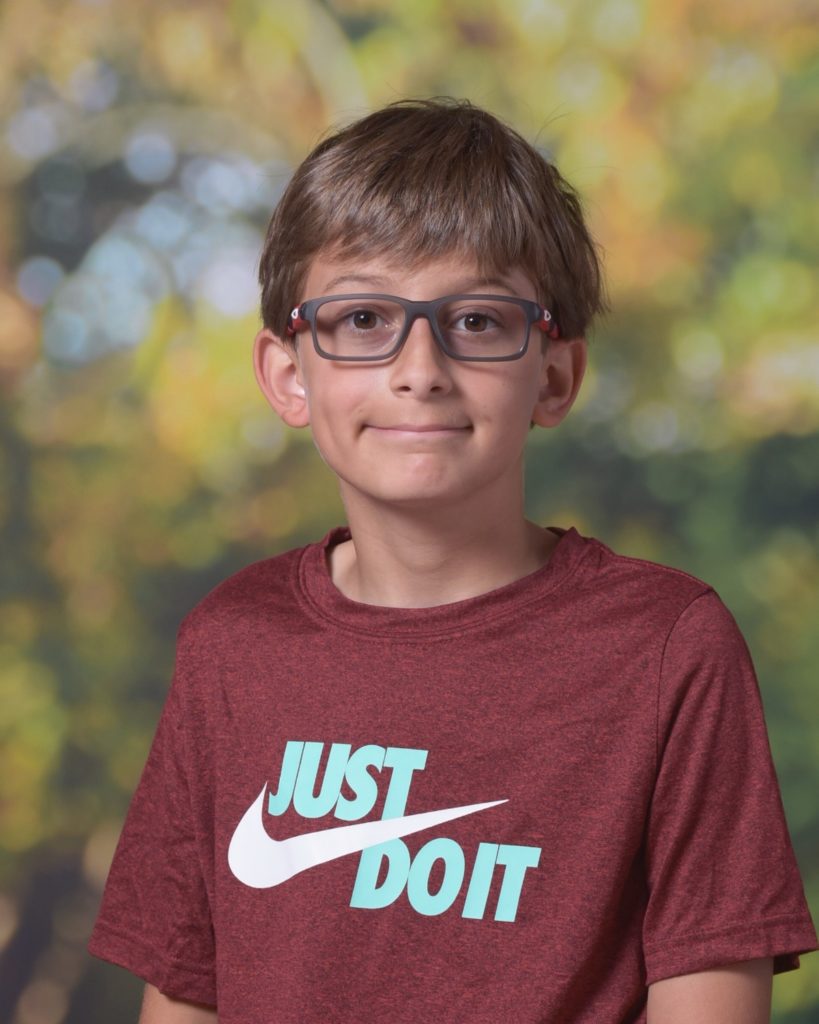 MS TENNIS
MOST IMPROVED PLAYER Award
ANTONIO G. '28
Antonio was the only 6th grader to play in all of the competitive matches this season and spent much of his time during practices hitting with the 8th graders. His desire to improve his game was evident in every practice and match. He knows the areas of his game that need improvement and works diligently to hone his skills. After working on his serve both in practice and on his own, he played an incredible match to end the season against Renbrook. Congratulations, Antonio!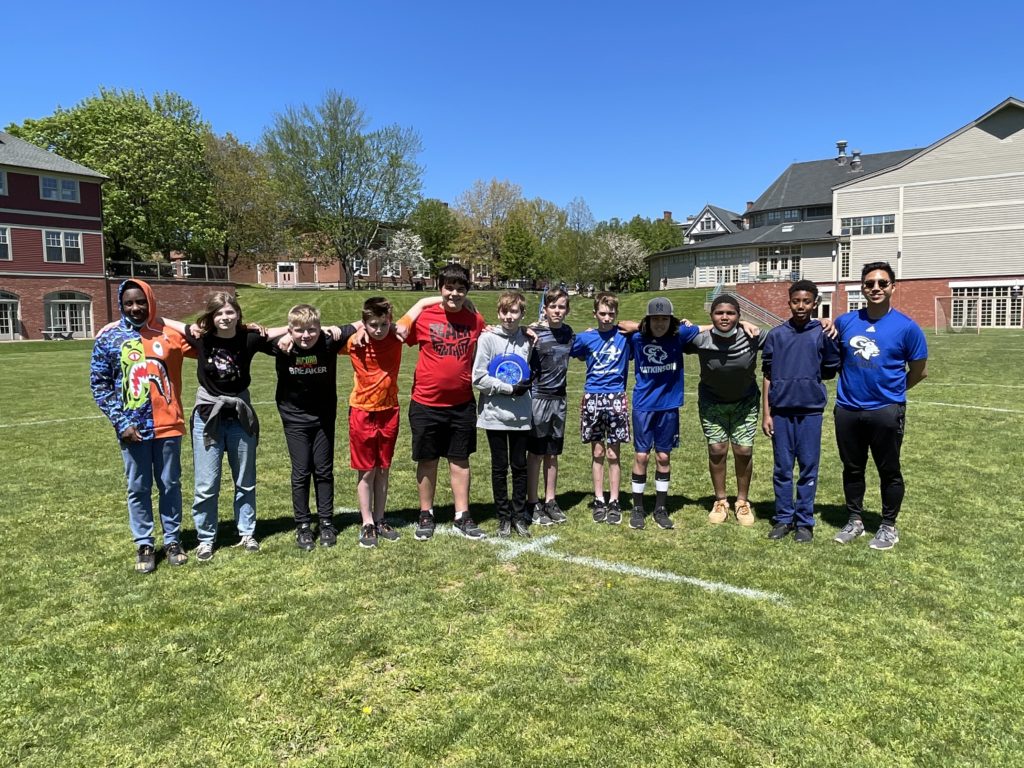 This Ultimate season was one that could be defined by a few things: there were days that were extremely hot in direct sunlight with very few subs, where water was like gold. There were days that were rainy, where just staying on your feet was an accomplishment. There were days where all our throws magically seemed to get to their target, and there were days where you seemingly couldn't hit water if you were standing on the side of a boat. There were close games, and there were blowouts, but none of that is what will define this season for me. Regardless of all of that, we were always a team that played with, and for, each other. We played with respect for our opponents, our teammates, and the sport, and picked each other up. The team created an environment where everyone improved, had fun, and pushed themselves out of their comfort zone to ultimately come out the other side having learned something. I am so proud of all the work this team put in over these past few months, and can't wait for them to continue their Ultimate Journey!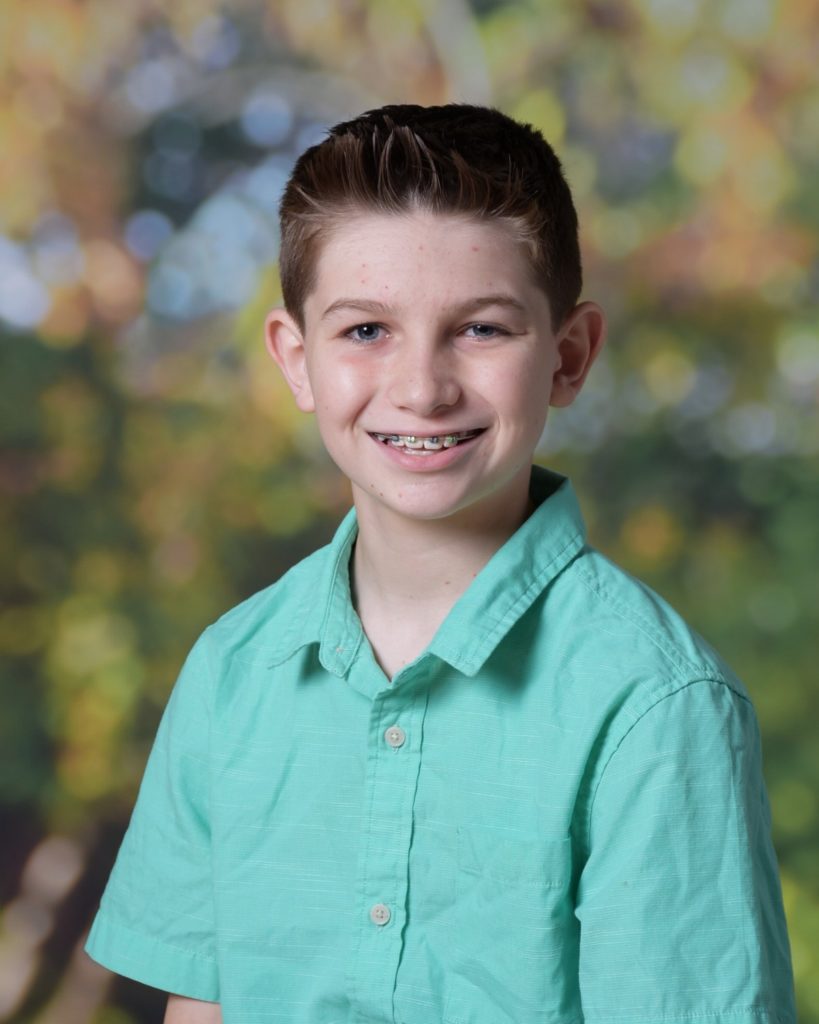 MS ULTIMATE
MOST VALUABLE PLAYER
WILLIAM C. '27
From the first day we stepped on the field, Will has been a leader for our team. Whether it is a game day where he is playing almost every point, or a practice where we are working on a vertical stack for what seems like an eternity, Will is always leading the charge. His ability to see the whole field, find open cutters to throw to, and read the disc makes him a versatile player on both offense and defense. Will, thank you for all you brought to our team this season, and congratulations on being named our MVP.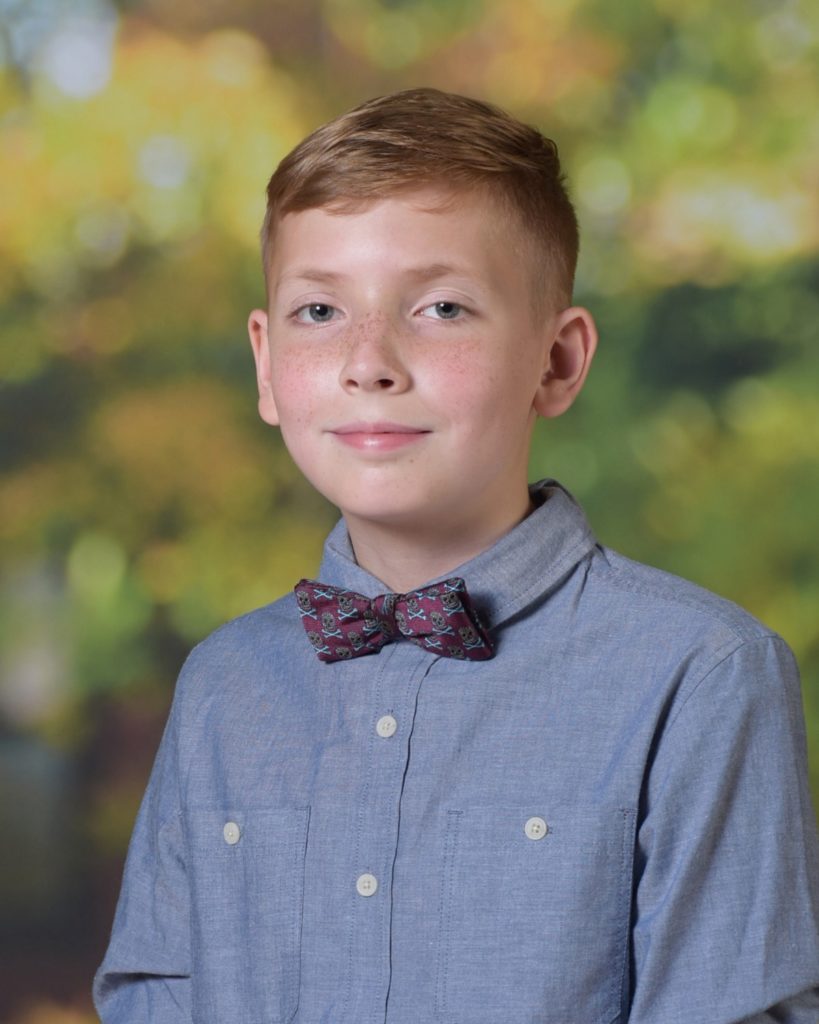 MS ULTIMATE
COACHES AwarD
PHIN C. '26 (photo not available)
Many people who join a team sport join with the prospect of playing games against other schools, and competing as hard as they can. It is less common for players to be as excited by the idea of just practicing. Phin wasn't able to make it to any of our games this year, but he did not let that discourage him. Quite the opposite, actually. Phin was not only at every single practice working as hard as he possibly could, but also elected to stay and workout on rainy days. His unshakable work ethic and determination to improve and help his teammates made him an easy choice for one of this year's Coaches Award. Congratulations, Phin!

SPENCER P. '26 (bottom photo)
Spencer is one of the few players who played ultimate with me last year in the Middle School Pod. That experience coupled with his ability to soak up as much ultimate information as I was able to give made him a key part of our team on and off the field. While he may have a calm, composed demeanor, every second he is on the field he is running as hard as he can to get open, move the disc, and make huge throws down field. Thank you for everything you've done for Ultimate here at Watkinson, Spencer. I am thrilled to award you with one of this year's Coaches Awards.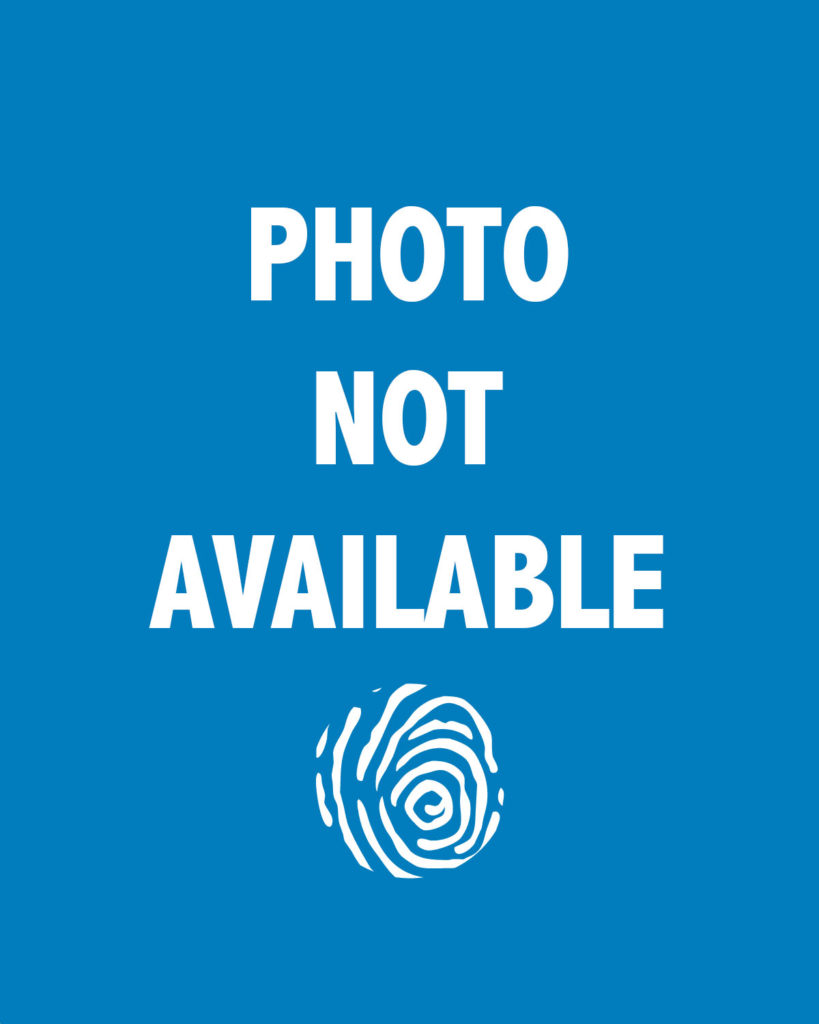 MS ULTIMATE
MOST IMPROVED PLAYER Award
ZOEY S. '28
As a coach, all you want is for your players to grow and improve their game, and Zoey has done just that. She came to us relatively new to Ultimate, but you'd never be able to tell based on how well she organizes offense on the field. In addition to huge improvement on her throws, in times of chaos she is always quick to call a loud "stack on me" and organize the rest of her team. In this first year of Ultimate, she has grown into a consistent, reliable player and teammate. Zoey, thank you for all your hard work this season, and congratulations on being named our Most Improved Player.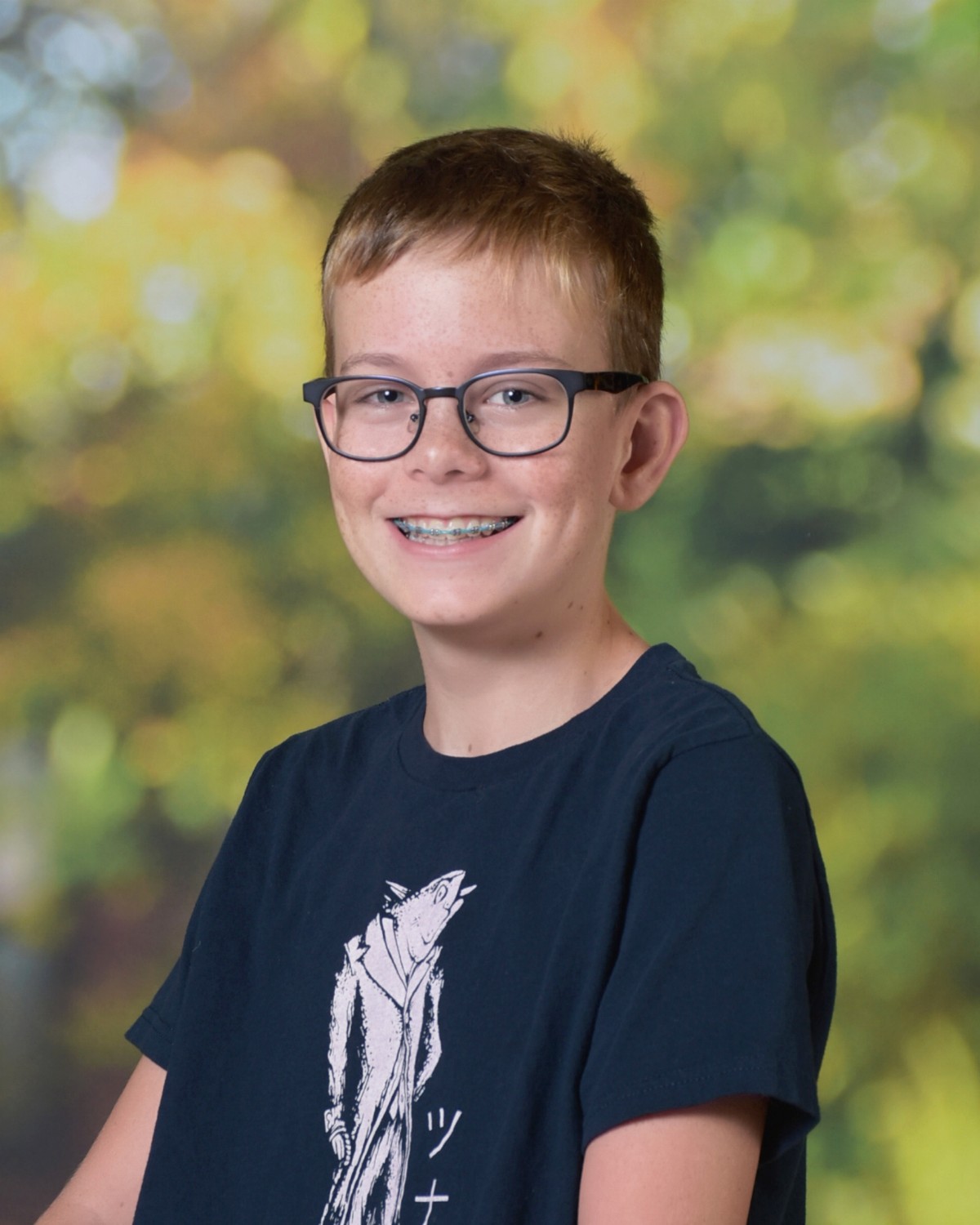 MS ULTIMATE
McDonald Sportsmanship Award
HENRY B. '26
If you've read any of the "Athlete of the Week" write-ups for MS Ultimate, you're probably already familiar with "Spirit of the Game." All season, Henry has shown his teammates and opponents what it truly looks like to play hard and be competitive, while always maintaining respect for the game and your opponent. In a memorable, rainy game this season, dropped discs and slips were common. Throughout the admittedly frustrating weather conditions, Henry was always quick to offer a hand to a fallen teammate or opponent, and made sure to ask if they were OK, before continuing to play as hard as he could. That is what true "Spirit of the Game" looks like, and that is why I'm happy to award Henry with this year's McDonald Sportsmanship Award.