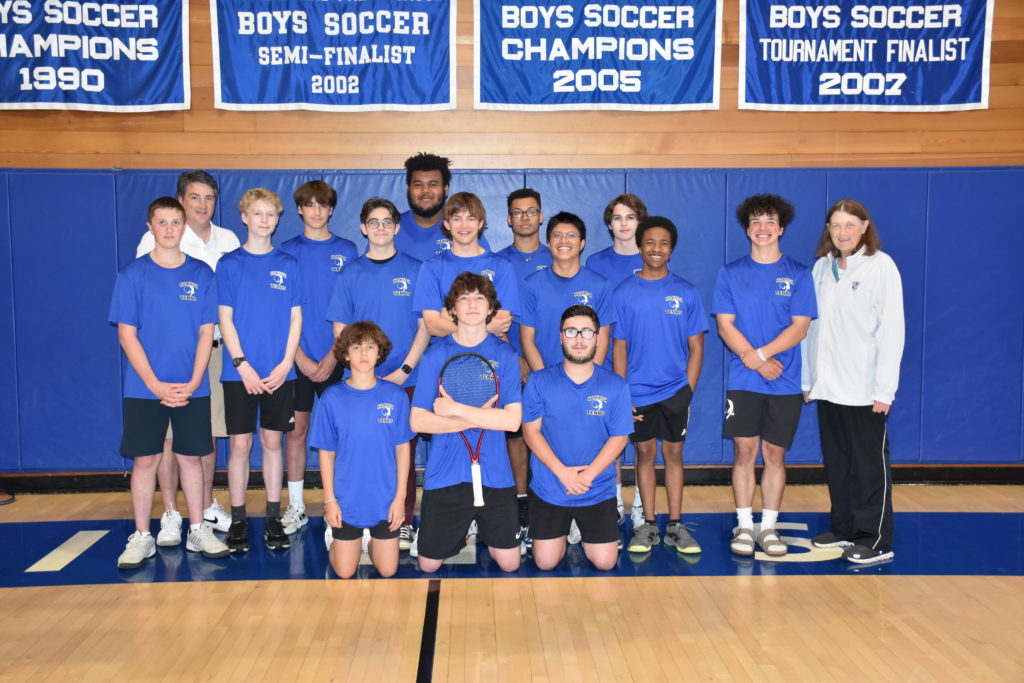 The Boys Varsity Tennis team finished the HVAL regular season making the league semifinals. With only one returning senior, Captain Walker Avery, we added a number of new faces to the team in order to compete this year. We were a competitive bunch and kept all our matches close. Our record does not match the skill and determination our team processed this season. We are really proud of the way the team competed and supported each other.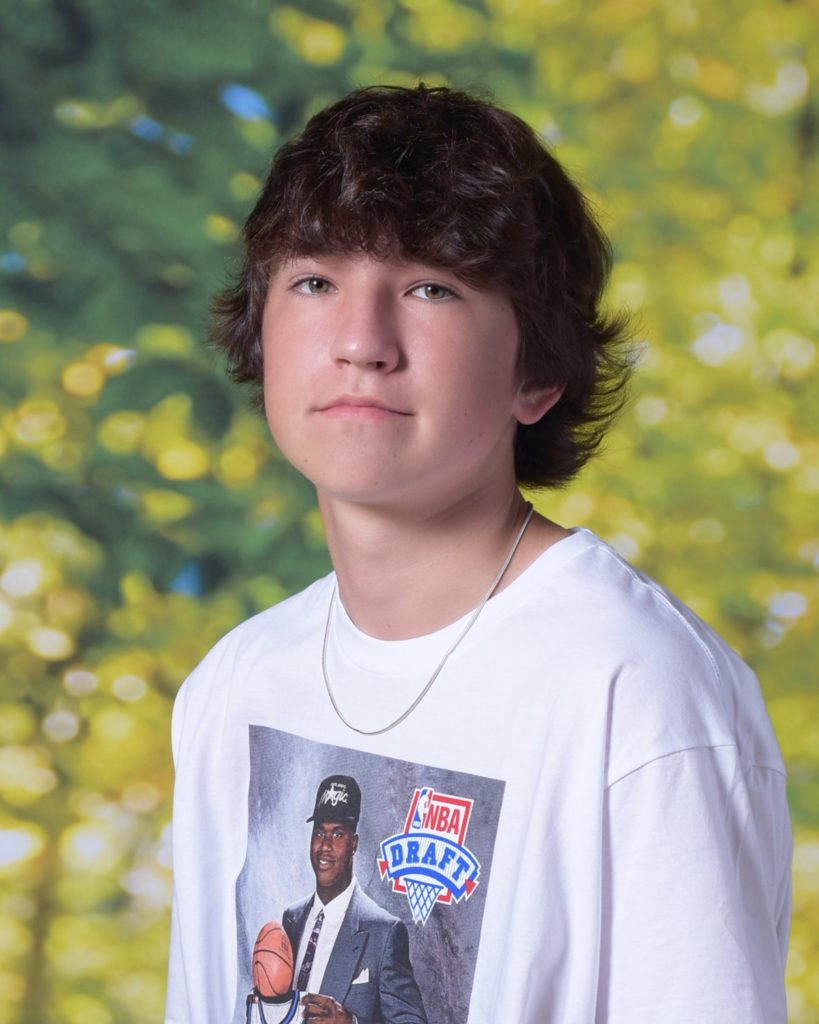 boys varsity TENNIS
most valuable player
WALKER A. '23
Playing number one singles on a varsity tennis team comes with a great deal of responsibility and pressure. You play the best players in the league and everything you do is magnified, because everyone is always watching. This season we witnessed our MVP, Walker own his role as "Number One" by dominating HVAL with an 8-1 record. Great job Walker!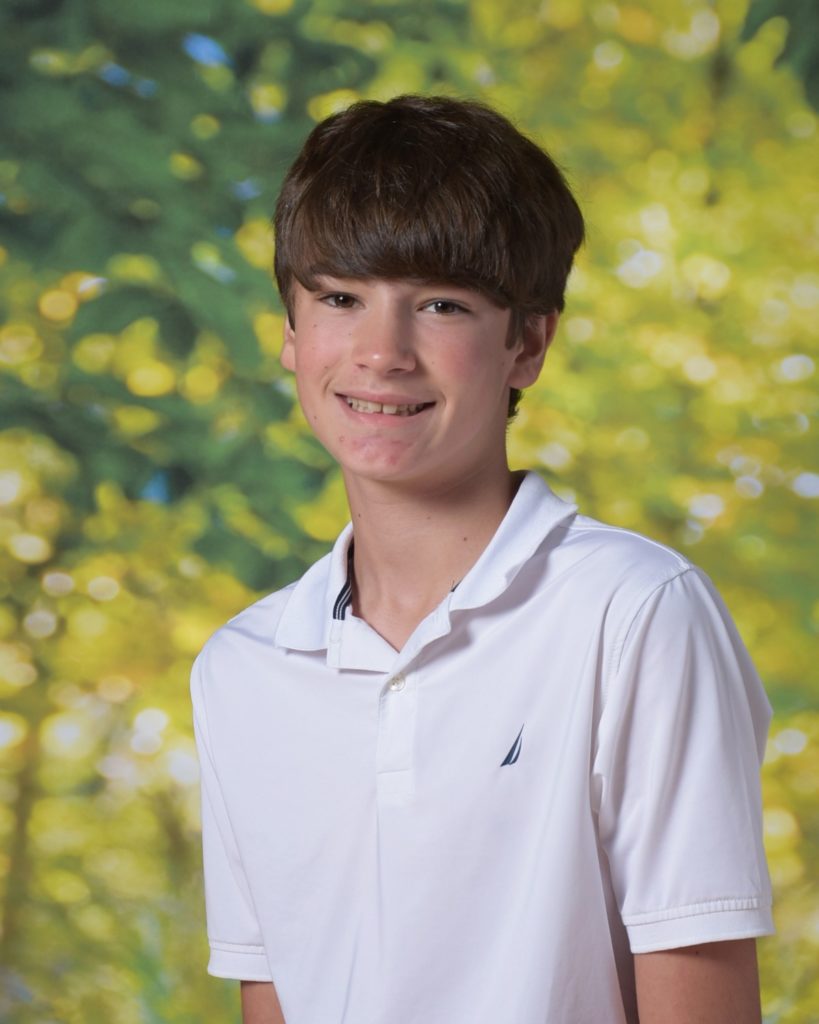 boys varsity tennis
aaron dornan memorial coaches award
Will H. '26
For more than 20 years, this award has been given annually to a worthy Watkinson Tennis Player that honors Aaron's spirit. Aaron was a member of the class of 1998 and a committed member of the Varsity Tennis Team. This year's recipient worked hard, listened to his coach to improve, and showed great team spirit and sportsmanship each and everyday in practice and always. This year's recipient is Will H. '26.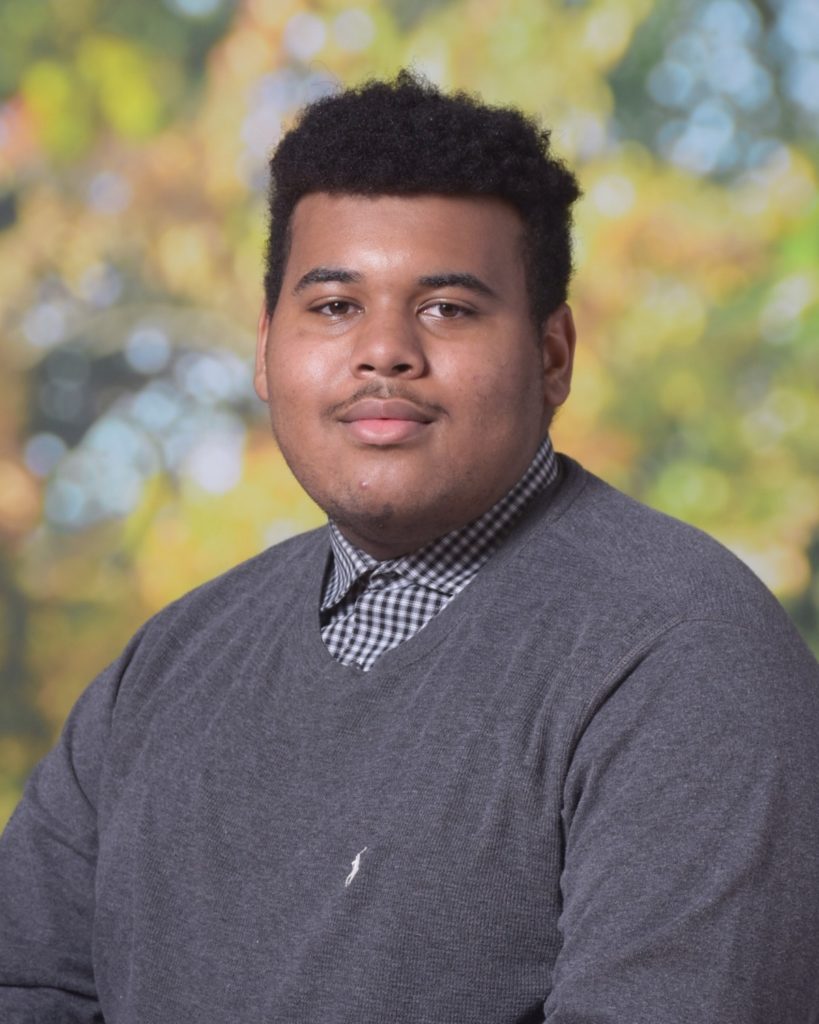 boys varsity tennis
coaches award
Logan W. '23
The Coaches Award goes to Logan who this year joined the team as a senior, having taken three years off from tennis since being "a little guy" in middle school. Logan played with almost every doubles player on our roster this season and provided great leadership.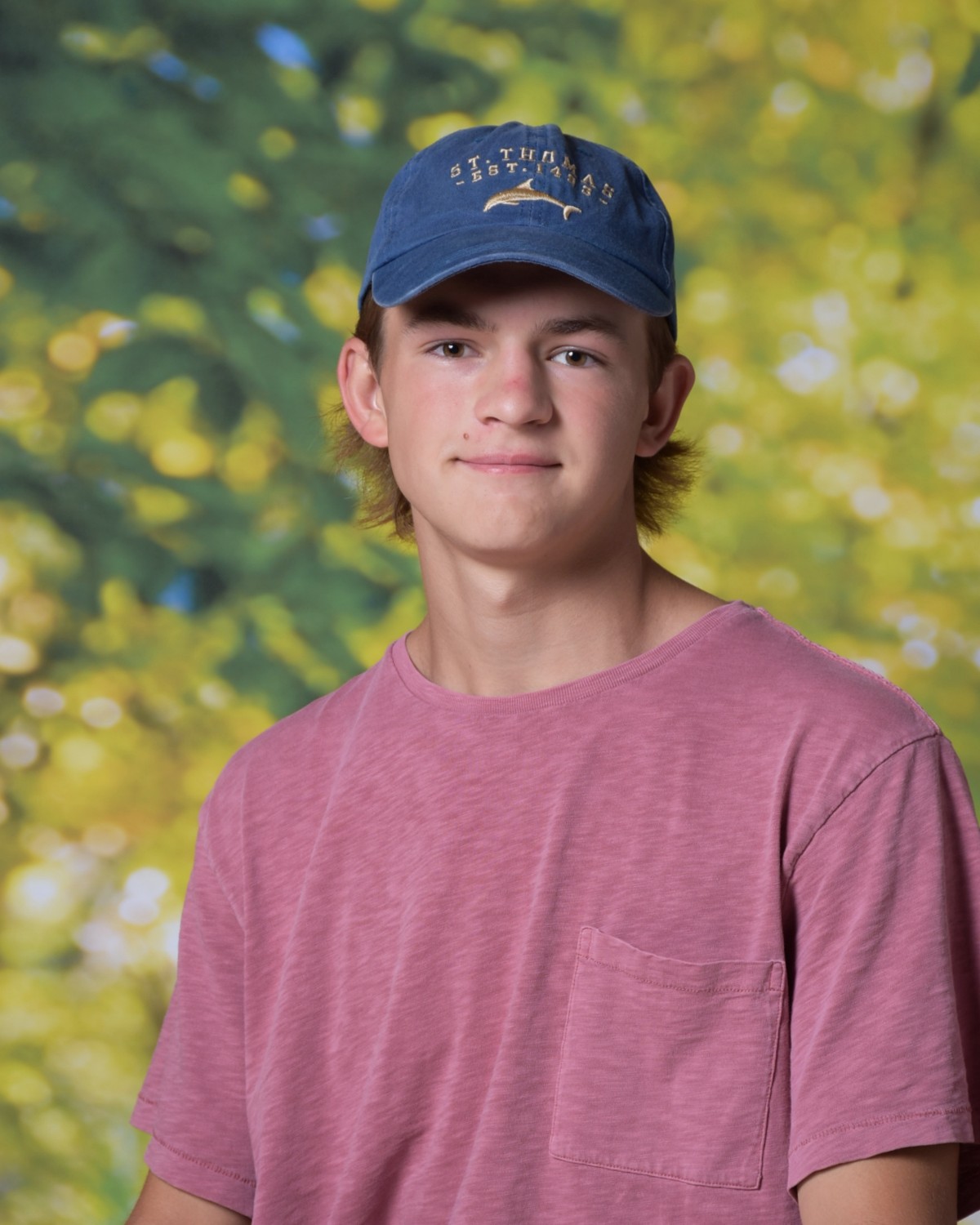 boys varsity TENNIS
MCDONALD SPORTSMANSHIP AWARD
GAVIN W. '23
The McDonalds Sportsmanship Award goes to Gavin for his dedication, determination and all around great job representing Watkinson this season both on and off the court. His positive attitude and overall support of his teammates and doubles partner, in particular, were exceptional.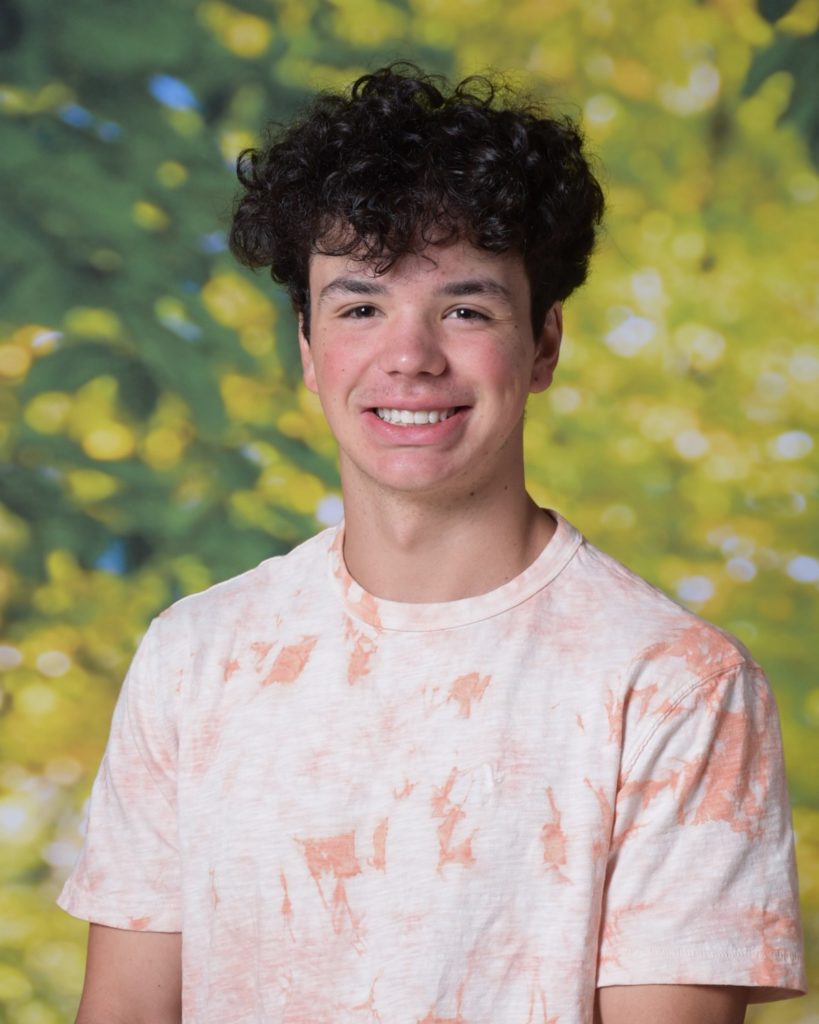 boys varsity tennis
most IMPROVED player
RORY B. '24
The Most Improved player goes to Rory who thanked us for trying him at singles but flourished as a doubles player as the season progressed. He's always super positive and quick to try anything to improve. We expect great things from Rory next year!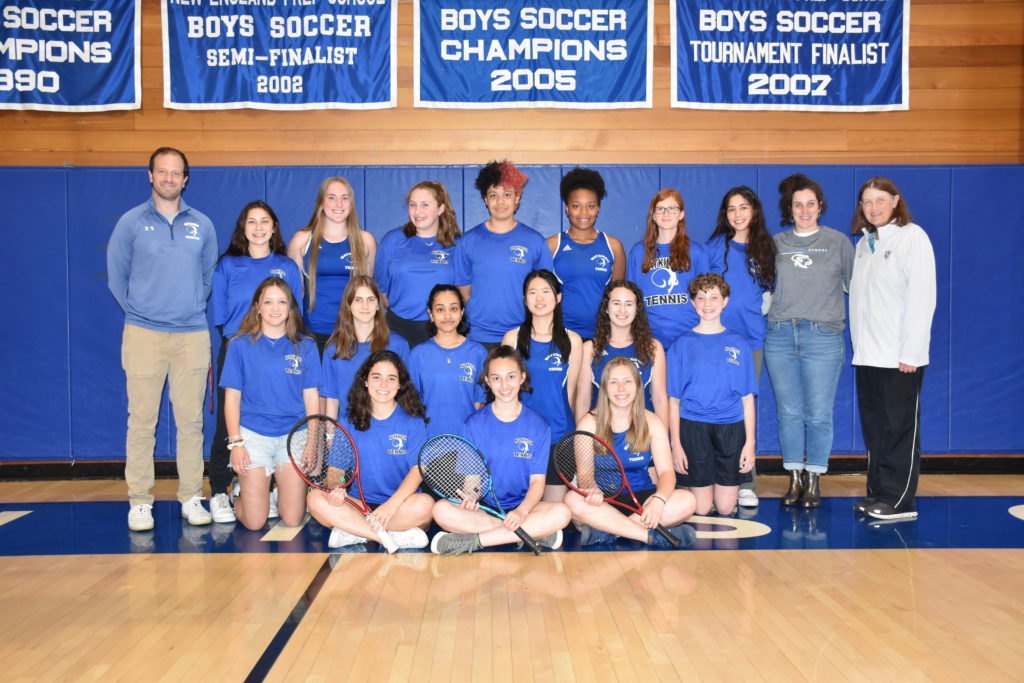 The Lady Rams had a great season, which ended with a 2nd place HVAL trophy and a 7-3 record in the league. This was one of the most talented and deep squads to grace the courts, with 17 players earning varsity letters. It has been a privilege to coach this team and to see how the girls grew as players. A 7-3 record is quite an accomplishment, but what matters most is that girls had fun and pushed one another to be the best version of themselves.
FROM THE CAPTAINS
Elise A. '23 — Over the past few years I have gotten to know Coach Kroch, Perkins and Kilpatrick very well. They have so much passion and love for what they do, and it's inspiring to us all. We learn from them every day, not just tennis skills, but life skills. To them it is not only about wins and losses, it is about the people. In this way they create a team culture that is supportive, kind and safe.

Sophia M. '23 — "We are here to have fun," are words our coaches would consistently tell us and we seriously did! This mighty team is one of a kind – competitive, welcoming, and flexible. Our team has worked so well together. I am so proud of everything we have achieved as we are off to the HVAL finals! I would like to thank our coaches as they are GREAT coaches who are always supportive and of course, reminding us that the most powerful shot is not always the best. I am going to miss this team!

Julia S. '25 — Throughout the years, I've had the opportunity to not only be a part of the Watkinson Girls Varsity Tennis team, but also watch it grow. As a captain this year, I can see how far we've come. I wanted to thank Mr. Kroch and Ms. Perkins for all of your support, and I would love to thank Coach Kilpatrich for being there for me, but especially for helping our team! Finally, I would like to thank the players for your dedication, sportsmanship, and teamwork!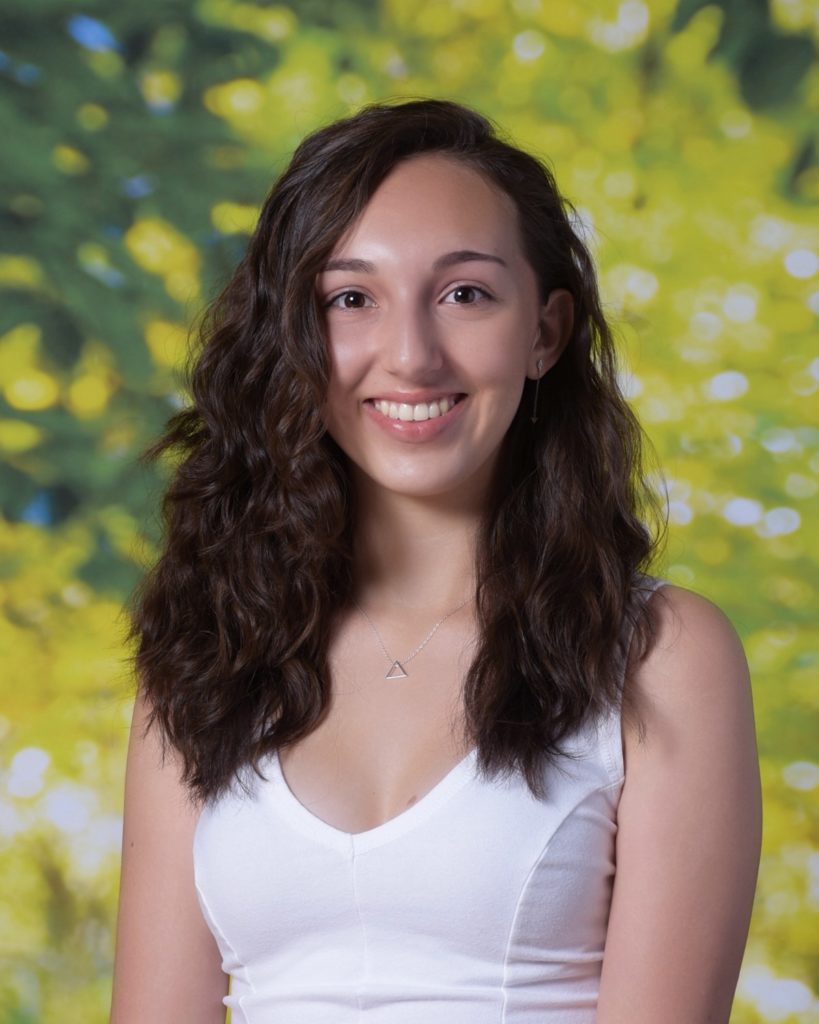 GIRLS varsity TENNIS
most valuable player
JULIA S. '25
Julia has been a force at #1 singles all season long. Each match, she steps up to the challenge of taking on the best player from the opposing team. Julia is a great player, captain, and leader, and her coaches could not be prouder of her.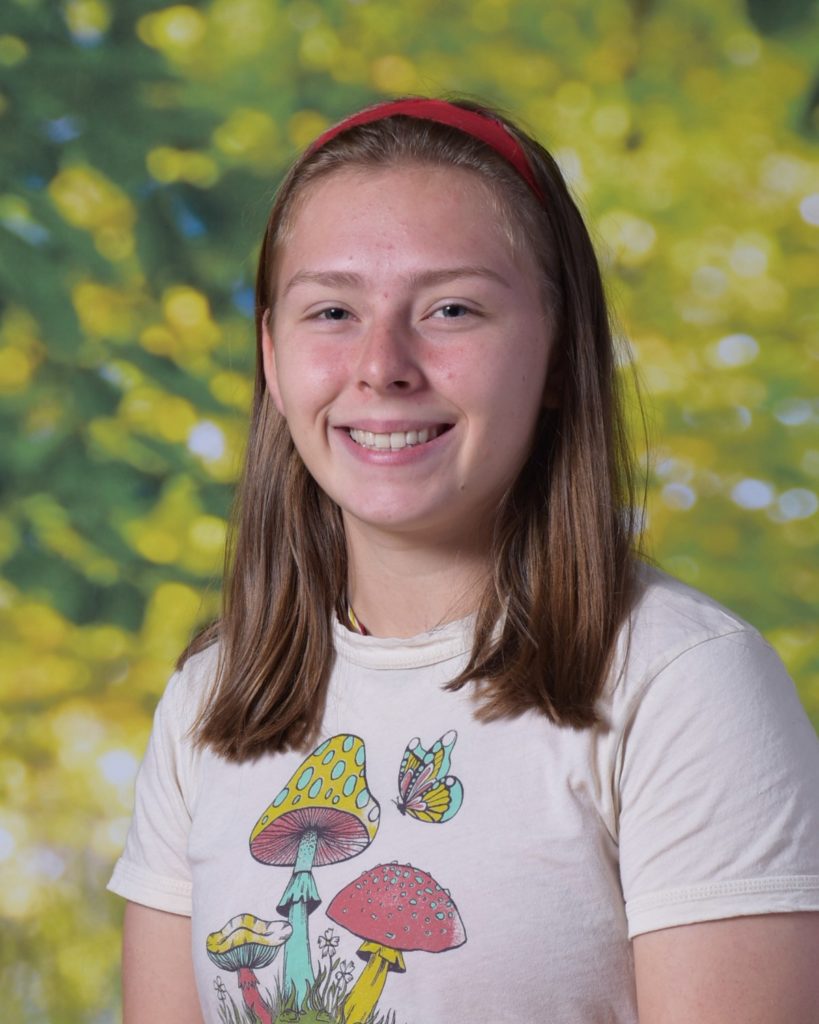 GIRLS VARSITY TENNIS
COACHES AWARD
ELISE A. '23
It's hard to quantify Elise's impact on the team. She's a trusted leader and captain, a reliable teammate, and a fierce competitor. We are so proud of what Elise has accomplished and we will miss her.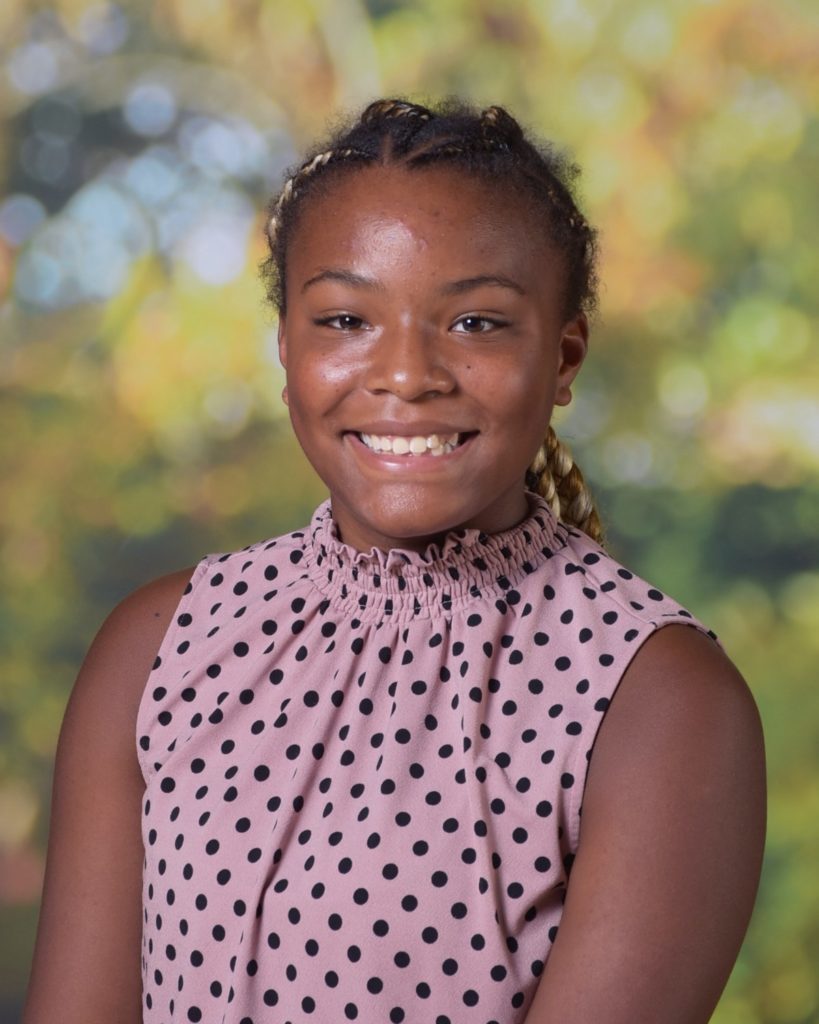 GIRLS VARSITY TENNIS
MCDONALD SPORTSMANSHIP AWARD
AMANDA K. '26
Amanda supports her teammates and always puts the team first, often switching between singles and doubles. Amanda's positive attitude and love of the game is infectious, and she embodies the ideals of sportsmanship on and off the court.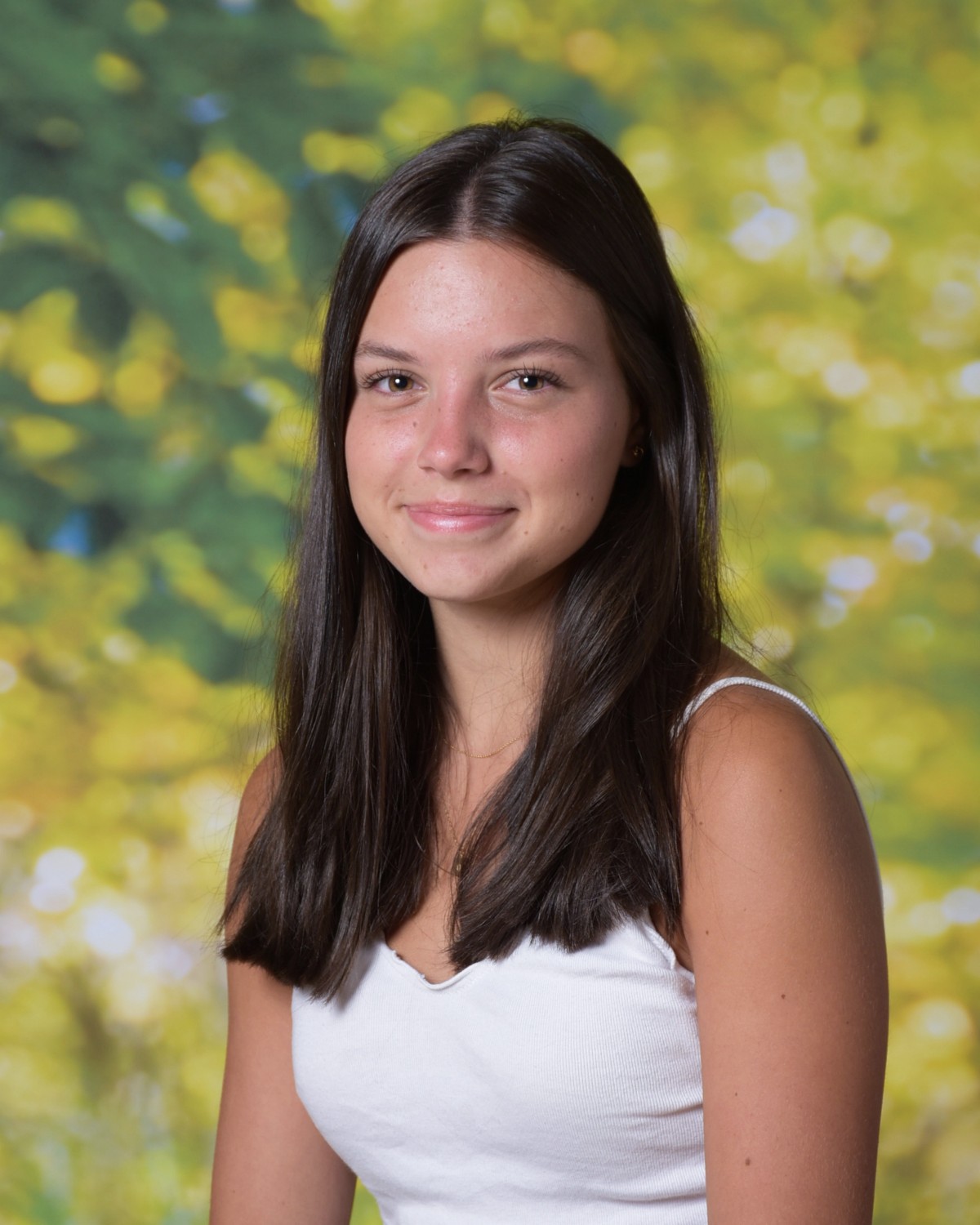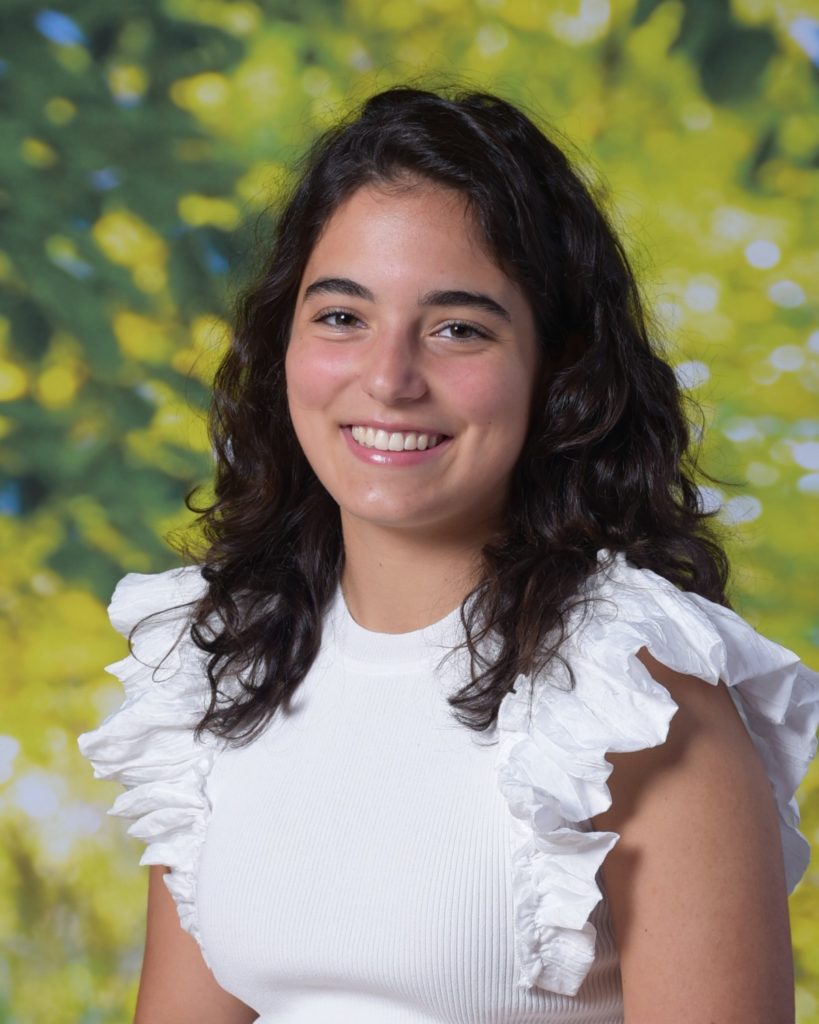 GIRLS varsity TENNIS
most improved player
OLIVIA N. '23 (top photo) & SOPHIA M. '23 (bottom photo)
This dynamic duo joined the team this year and quickly caught the tennis bug. It has been such a thrill to watch Liv and Sophia climb the ladder and play in competitive matches, often winning against far more experienced players. Congrats girls!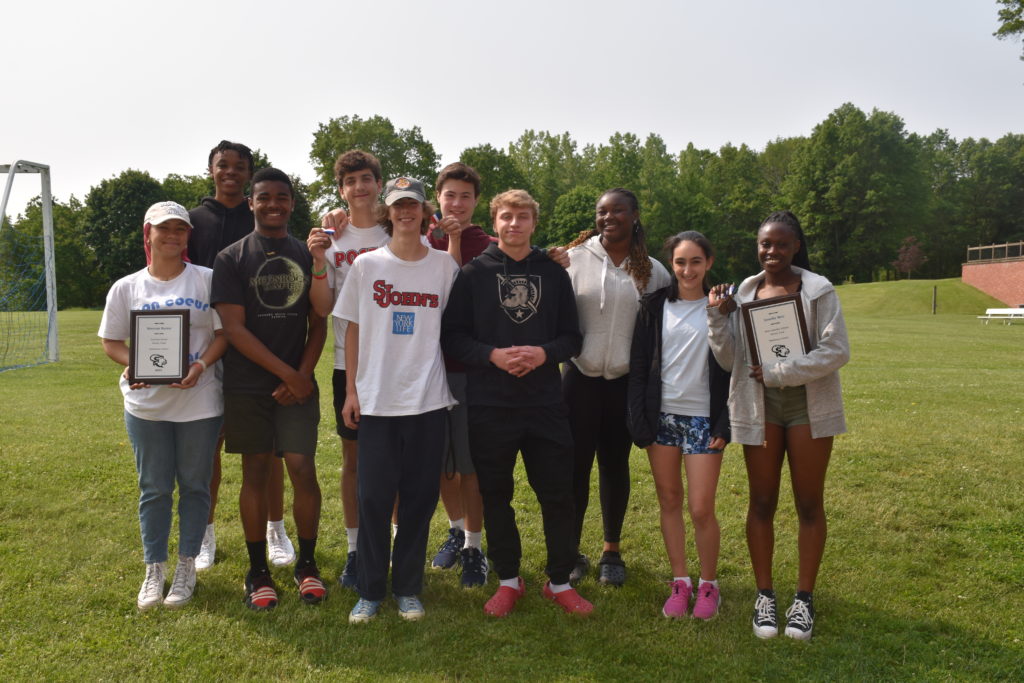 This year's team showed up at meets small in size, but brought some huge competition! With our athletes placing in the top 10 of almost every event entered, they were hard to miss. We ended the season at New England's where, despite torrential rain, we had several medal winners and honorable mentions. We could not be more proud of the team's performance and sportsmanship throughout the season!
FROM THE CAPTAINS
Nick G. '24 — The 2023 Track and Field season has been unforgettable. Going into the spring after losing a significant number of last year's seniors, I was unsure of how this season would unfold. However, our growth and excellence as a team have disproved all of my previous doubts. With multiple school records broken by this year's team and a majority of our athletes qualifying for the New England championships, this season has been historic. All of our success would not have been possible without the guidance and wisdom of our coaches, Coach Tomlinson and Coach Roberts, who bring positive energy and expertise in order for us to excel. Thank you!

Jamella W. '24 — Unsure of the team we would have this year, it was a nice surprise to see how we have gone above and beyond working hard to break multiple school records and to make this team feel like a family. As an active athlete, I can say that I have never had a team that was as supportive and talented as this and I believe that their support along with Coach M and Mrs. Roberts are the reasons I could take on this captain role. Thank you for an excellent season!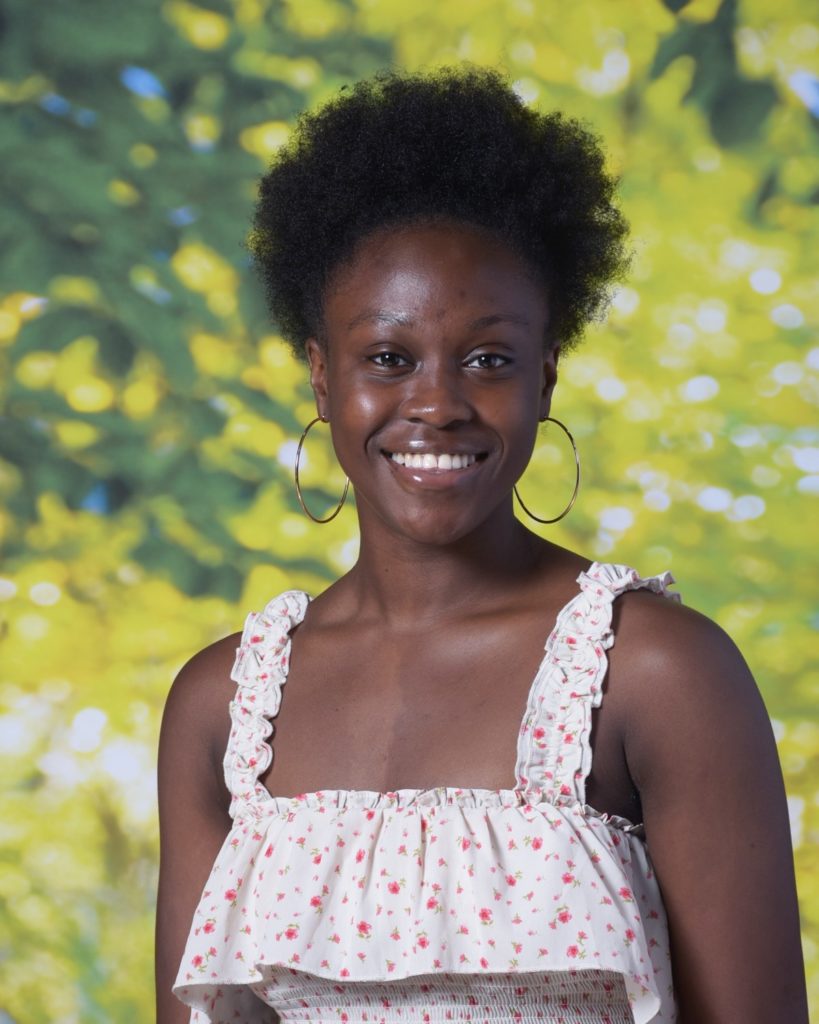 varsity TRACK
most valuable player
JAMELLA W. '24
Jamella leads the team with her knowledge of the sport, her determination, her grit, and her support of her teammates. Her training this year earned her two first-place finishes in big meets and she is now the Watkinson record holder for the 100m, 200m, long jump, and the 4x100 relay. She sets an example for her younger teammates with her athleticism, energy, and positivity. Thank you Jamella for a great season!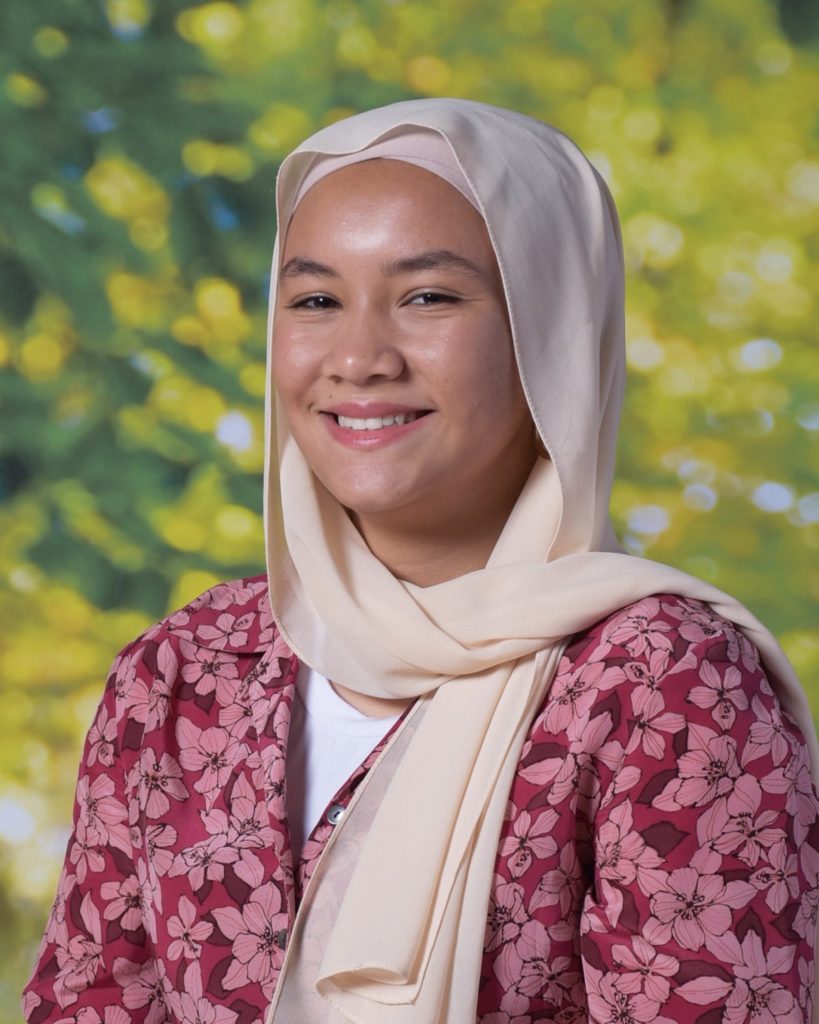 VARSITY TRACK
COACHES AWARD
MARYAM H. '24
There is no one more deserving of this award. The training for track can be grueling, but Maryam is the bright light on the team who never complains, works hard, and is an inspiration to her coaches and teammates alike. Maryam takes the lead when necessary, and is there to support and encourage her teammates even when she feels exhausted herself. Her presence on the team this year has been invaluable and we all thank her for that. Congratulations, Maryam!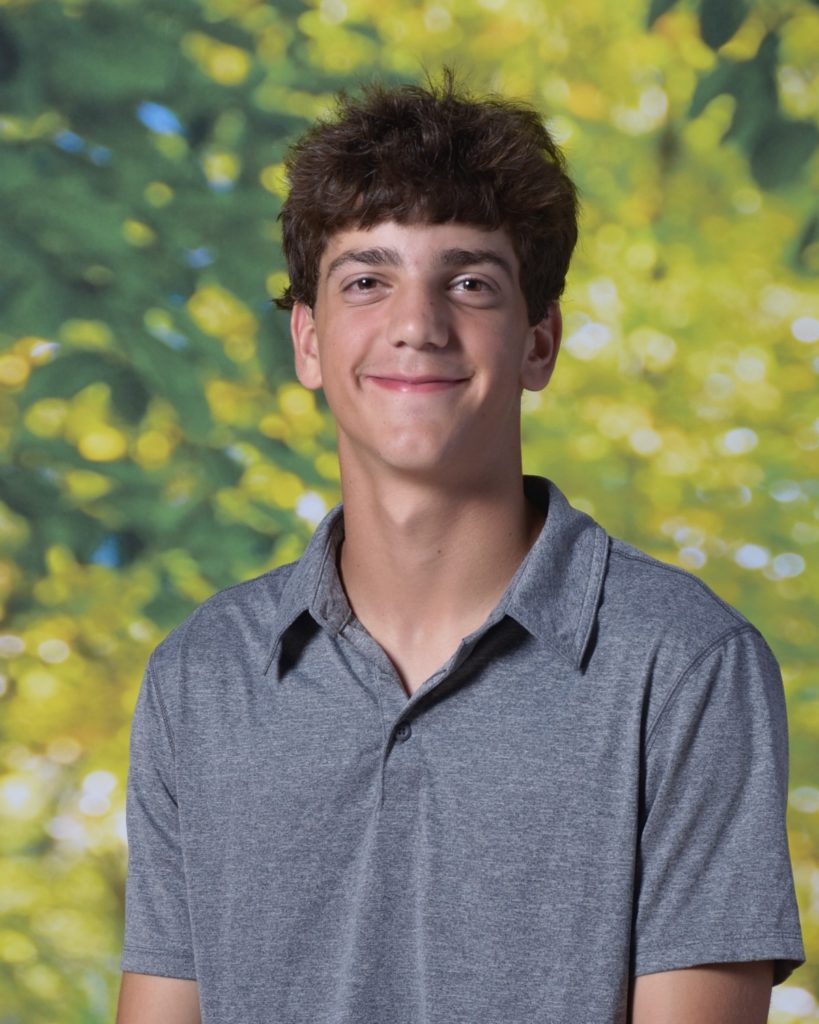 VARSITY TRACK
MCDONALD SPORTSMANSHIP AWARD
OSCAR L. '24
We hit the jackpot when Oscar joined the team this season. New to the sport, he embraced everything about track; he watched endless videos, scouted teams, and pushed himself and others, all with the intention of being the best athlete and teammate he could be. No one is really sure what Oscar loved more, breaking records or making friends at the track meets this season. He succeeded at both, and we can't wait to see what he accomplishes next year. Thank you Oscar for a great season!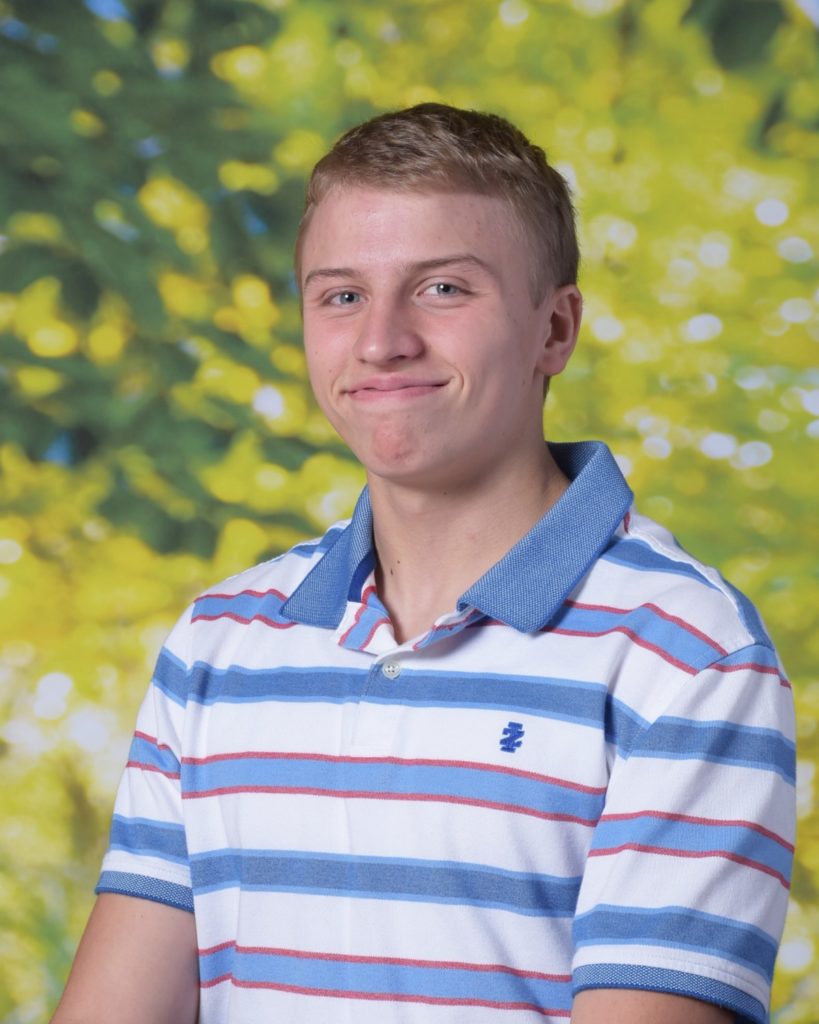 VARSITY TRACK
most improved player
JAMES P. '24
From the first practice, we knew that James was a motivated and determined athlete who would achieve great things this season. He stepped out of his comfort zone and learned how to throw the shot put, in addition to competing in the 1500m distance. He spontaneously entered the 800m race at one of our last meets and finished in 3rd place; the following week he shaved 5 seconds off his time, qualifying for New England's. Congratulations on a great season, James!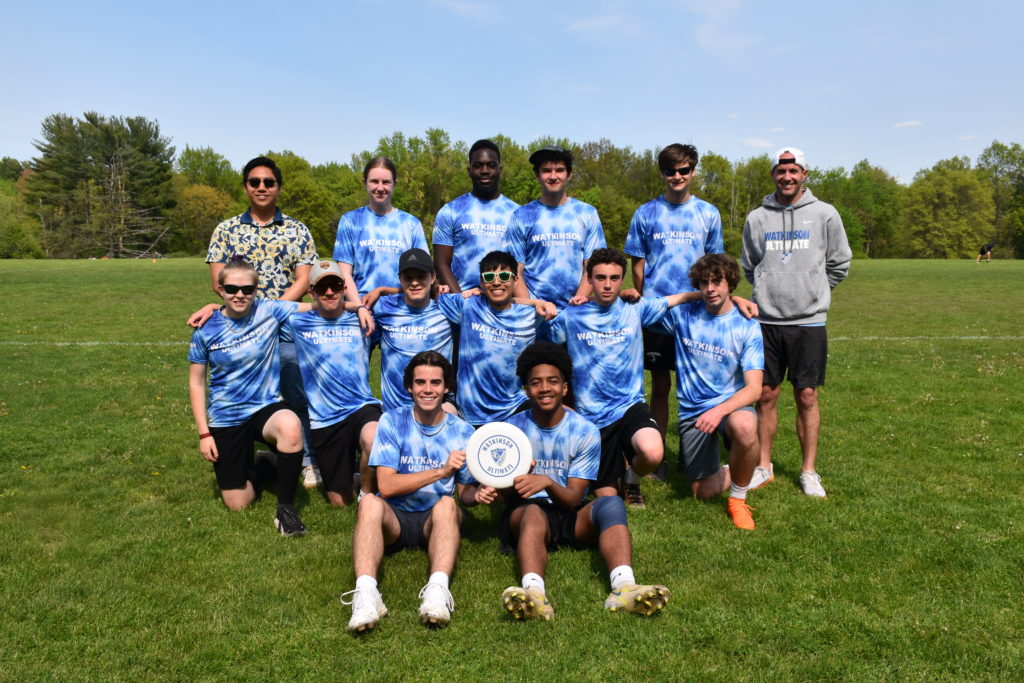 On a Sunday in early April, our season began when we hosted the inaugural Watkinson Warm-Up, an indoor mini-tournament for Varsity and JV teams. We got some early-season reps and saw how our players would do on the field together, but we also began our journey to another Sunday tournament: the Division-II State Championships on May 21. Beyond our 2-2 record that day, Avery Jones' gargantuan layout catch (from Jacob Boyd's huck) for the win on universe point was an instant classic; moreover, it was the exclamation point on a game that showcased our team's effort, decision-making and trust in themselves and their teammates. We would not be where we are — or where we are poised to go — without the incredible work of coaches Patrick Gustafson, Mike Eccles, Dan Horwitz and Rob Thomas. From Middle School to JV to Varsity, there is plenty of reason for optimism about the future of Watkinson Ultimate!
FROM THE CAPTAINS
Avery J. '23 — Thank you to Coach Thomas and Kozey for making this ultimate season extra special. The memories that were built here with this squad is something that I'll never forget, my time here has been invaluable. Thank you for making this season fun for me and continuing to push us to be the best versions of ourselves.

Forest G. '24 — A key factor that led to our successes during the in-tents season was the dedication, teaching techniques and the positive attitude from Coach Kozey. His methods of how we run drills, and his side-line encouragement contribute to the energy and skill that the team worked hard to maintain through the entire season. He is a voice everyone on the team respects not only for his position but because he cares about our triumphs and loves the sport of Ultimate. We are all lucky to call Mr. Kozey, Coach.

Quincy G. '24 — Mr. Thomas has been a great coach this season. His personality and open spirit have brought tremendous energy to practices and games, which has been very helpful in improving our team. His knowledge of ultimate is great, helping us grow with our forehand flicks and different throwing techniques including IO's and OI's. He always makes sure we trust ourselves, building team confidence. Overall, having Mr. Thomas as a coach has been a huge win and he's a big part of what we do. Thank you!
VARSITY ULTIMATE
most valuable player
AVERY J. '23
Whenever you are with the team, Avery, whether in the huddle or in the middle of a point, the people around you are better for your contributions. Your spirit of the game, perspective on our progress as a group, and reminders of how we can get the most out of ourselves have been incredibly important this year. The effort, poise, and athleticism you brought to both offense and defense were huge parts of our success as a team, and the stat sheet will back us up on that! It's been a real pleasure being your coach, Avery–congratulations!
VARSITY ULTIMATE
coaches AWARD
GORDON C. '23
As a coach, one is constantly trying to find ways to isolate certain aspects of throwing mechanics in order to give our players the best chance possible to succeed. Sometimes, that means telling players to stand on one leg and throw forehands for 15 minutes. Gordon, despite whatever he may have been thinking at the time, focused on the task at hand and did his best. That, simply, is the highest praise one can give as a coach: Gordon gave his full attention and effort to what we asked him to do every single day. His work ethic, combined with a veteran athlete's knowledge of how to handle important moments during a game, make Gordon a joy to coach. Congratulations on this award, Gordon: like everything else this season, you earned it.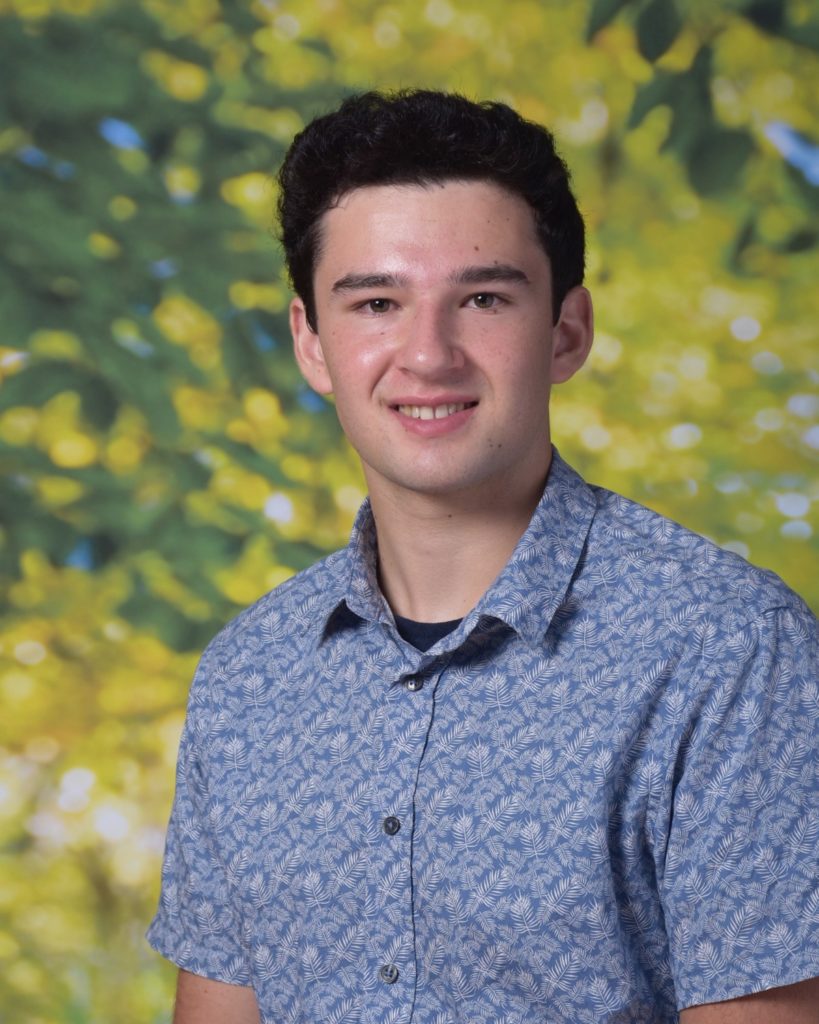 VARSITY ULTIMATE
mcdonald sportsmanship award
JACOB B. '23
Jacob Boyd wears many hats on our team: pre-game DJ, outstanding puller on our D-line, and also the actual Viking helmet he dons for special occasions. Although the origin story of the helmet–complete with flaxen braids, naturally–has been lost to time, Jacob made up for lost time this season after he was sidelined early last year. We could not be more proud of his efforts on the field, and we could not be more glad to see him wearing a Watkinson jersey again. Jacob pumps us up before big points, but he keeps a cool head as well, and his pure love for the game is infectious. Fantastic work this season, Jacob–congratulations!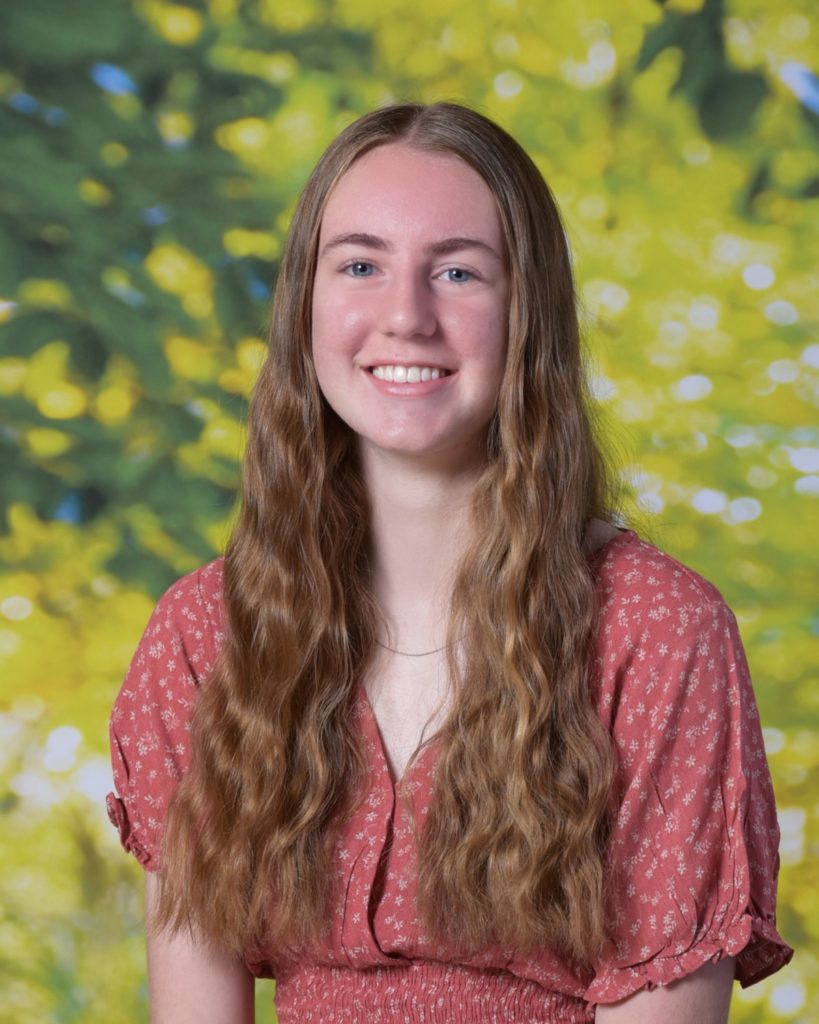 VARSITY ULTIMATE
most improved player
KENDALL R. '24
For many players, Ultimate is not their first sport, and other athletic experiences often help them adapt to the game. Kendall brought plenty of field awareness, competitiveness, and talent to our team this year, but it was her commitment to implement the things we worked on in practice that helped her turn those assets into huge improvements in her throws and her Ultimate IQ. Kendall is a handler: she worked her way into that position of responsibility on the field, and I am looking forward to seeing what she'll do next. Outstanding work, Kendall!
The goal for our season was to always do better and give more effort than our previous game. I am proud to say that we definitely achieved our goal. Our team showed a tremendous amount of improvement throughout the season. We had our fair share of both wins and losses, but we always played to the best of our abilities and we are extremely proud of the outcome. Congratulations on a fantastic season!
FROM THE CAPTAINS
Katerina R. '26 — Over the course of this incredible season, I was honored with assuming the role of co-captain of the official JV ultimate frisbee team. This integral leadership position required critical thinking, active collaboration with my peers and coaches, genuine enthusiasm, and overall team spirit during practices and games. Initially, I was nervous to embark on this athletic journey as I have never fulfilled a position of authority on any professional sports team previously. However, with the unwavering support of my two coaches, Mr. Gustafson and Mr. Eccles, I believe myself and my co-captain led an extremely successful year of ultimate. Throughout the entirety of the season Mr G. has created a lively environment in which players are encouraged to ask pertinent questions and think critically about their next play. Mr. Eccles has also greatly contributed to the prosperity of this team through his wise insight, constructive feedback, and humor. I would like to publicly recognize each one of my coaches, including Mr. Kozey and Mr. Thomas, for their devotion to our team as well as Mrs. Haggerty for working behind the scenes to make each one of our athletic experiences truly unforgettable.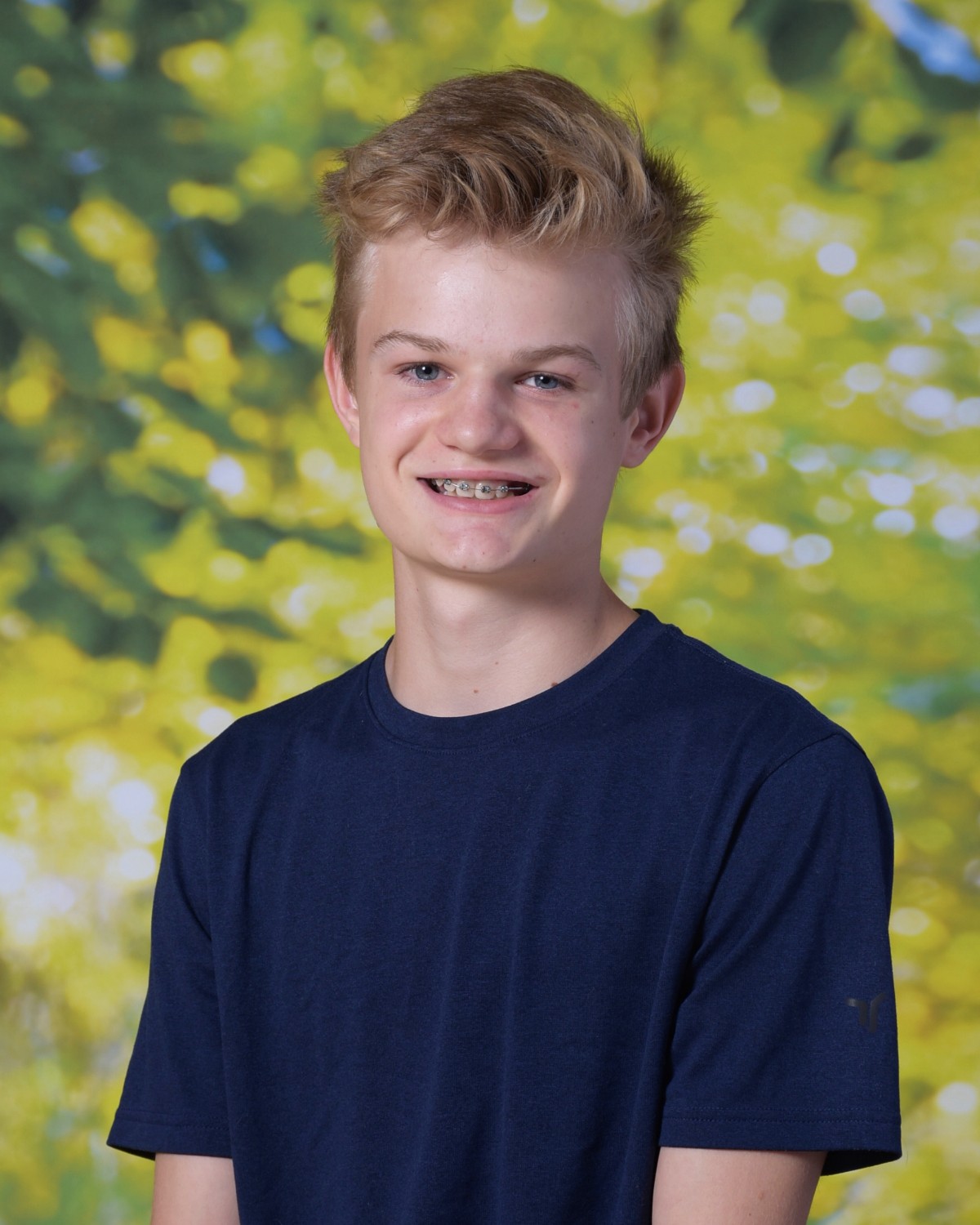 JV ULTIMATE
most valuable player
OWEN R. '25
Owen was a key player for the JV team all season long. As one of our primary handlers, he probably had the most touches of the disc throughout the season. Owen was out there for every point he could be, constantly trying to improve his game. He played both phenomenal offense and defense at all times and was always one of the fastest players on the field. He is an inspiration to his teammates through his hard work and dedication to the team and he is always leading by example. Owen will become a star player on the varsity team as he continues to work hard and improve his game. Congratulations Owen and keep up the good work!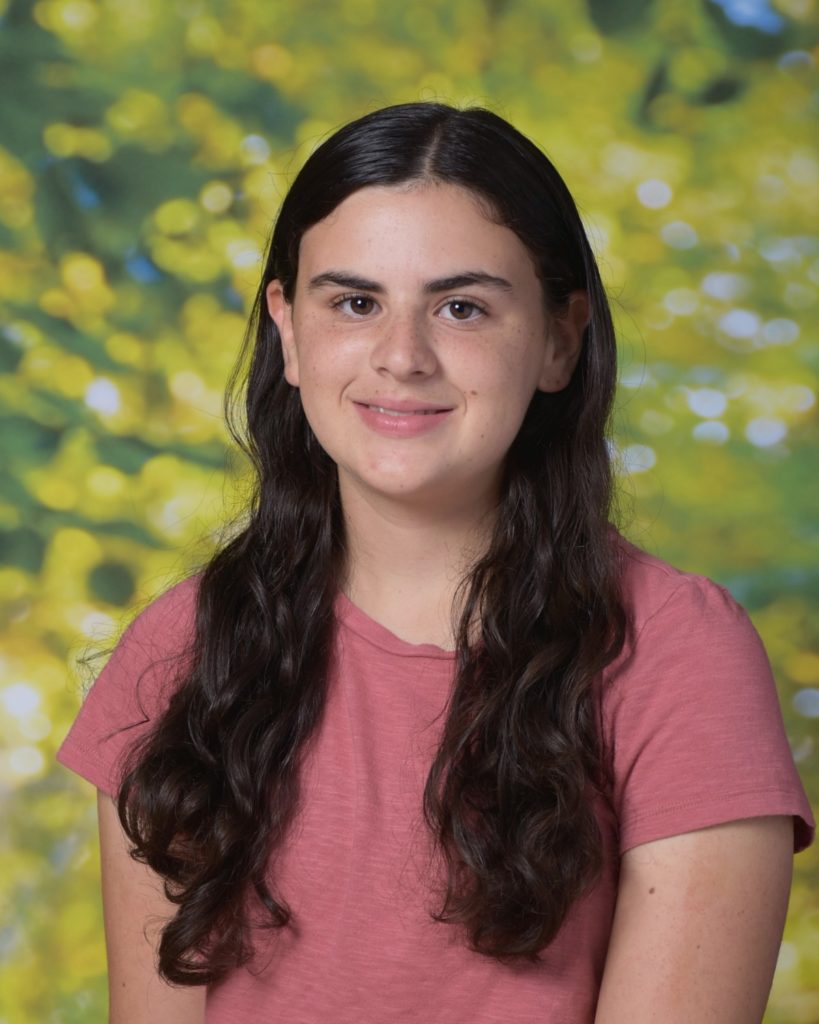 JV ULTIMATE
COACHES AWARD
ARIA T. '26
Aria was easily one of the most coachable players we had all season. She always listened to what the coaches had to say and tried to incorporate the advice into her game as she moved forward. Aria never once complained about any of the extra practice or running that we did, but instead, she put her head down and led by example. Aria also has a solid base of frisbee skills that she continued to grow throughout the season. If she continues at her current pace, Aria will grow into a fantastic player by her senior year. Congratulations Aria and keep up the good work!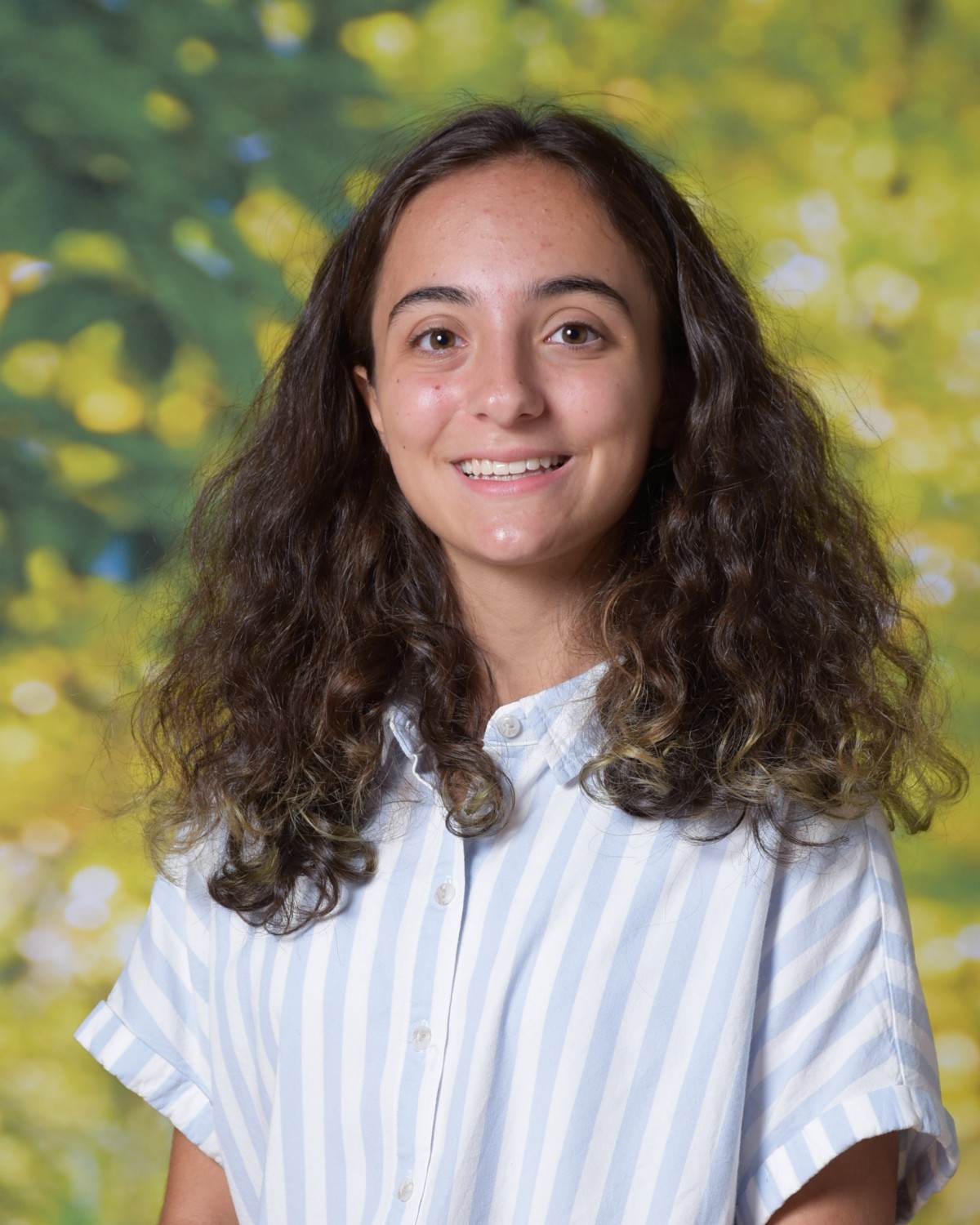 JV ULTIMATE
MCDONALD SPORTSMANSHIP AWARD
MELINA M. '25
Melina was an instrumental figure to the JV frisbee squad this year. Not only did she show a great amount of skill on the field, but Melina demonstrated exactly what it means to have good spirit both on and off the field. She always has a positive attitude and always encourages her teammates to do their best, no matter the score. She never complained about a call on the field, but instead would ask questions to improve her own knowledge of the game. Melina helped come up with a few cheers that the team would use before games. We look forward to having Melina on the team for the next few years and seeing what kind of player she will become! Congratulations on a great season Melina and keep up the good work!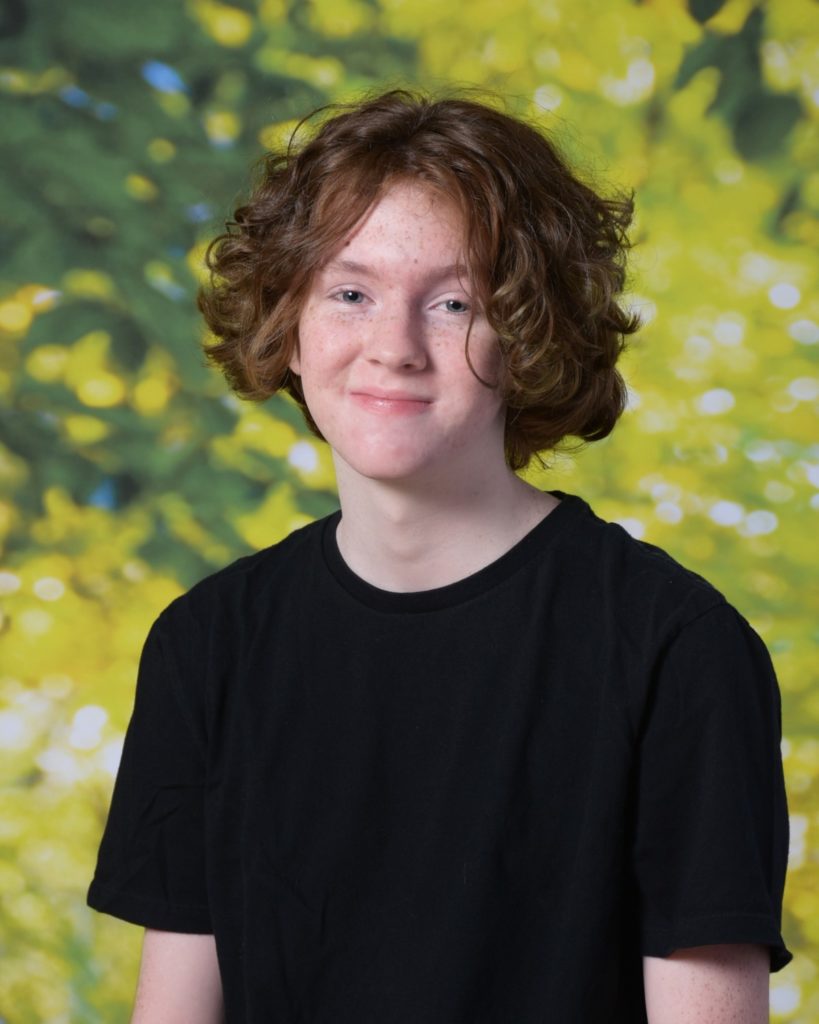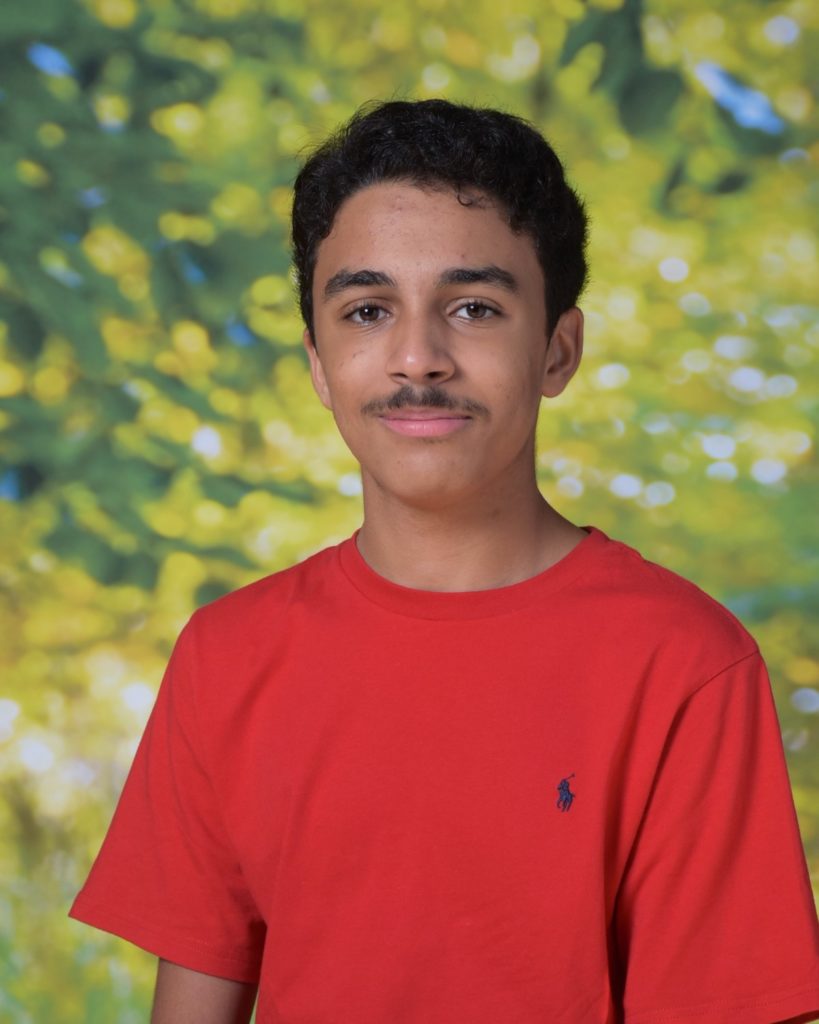 JV ULTIMATE
most improved player
JAMISON B. '25 (top photo) & YEHYA A. '25 (bottom photo)
We are thrilled to award Jamison with the Most Improved Award in JV Ultimate Frisbee, as they have shown outstanding progress and growth throughout the season. Their dedication and commitment to the sport have allowed them to achieve a significant milestone, playing with the Varsity team at the end of the season. Their unwavering determination, combined with consistent practice and hard work, has made them an exceptional athlete and a valuable member of both teams. This award recognizes Jamison's exceptional achievements, and we are confident that they will continue to excel in the sport. Congratulations, Jamison, on this well-deserved honor!

It is with great pleasure that we award Yehya with the Most Improved Award in JV Ultimate Frisbee, despite having never played the sport before. Yehya's dedication, hard work, and willingness to learn have been nothing short of remarkable. Through their perseverance and consistent effort, they have made significant strides in their Frisbee abilities and have demonstrated a remarkable growth that has caught the attention of coaches and teammates alike. Their commitment to the team, combined with their eagerness to learn, has made them an inspiration to all. Congratulations, Yehya, on this impressive accomplishment!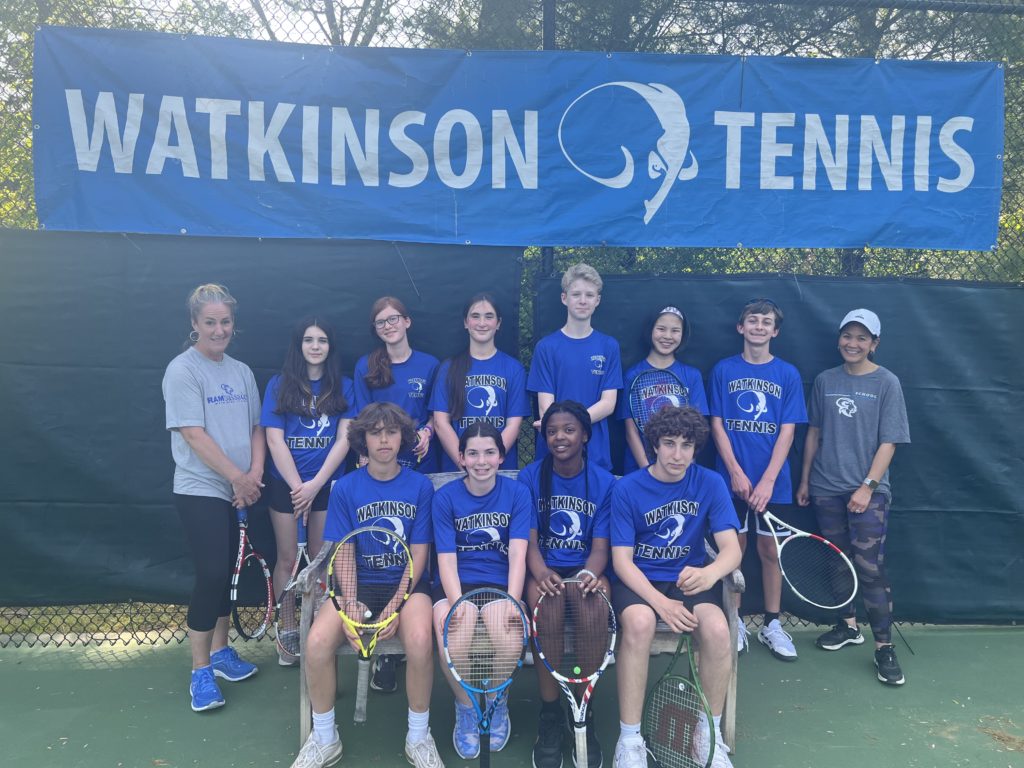 This year, we had a team that included experienced players and some who had never played in a match. The new players learned how to play doubles and we ended the season winning two out of our four matches. We continued our tradition of an inter-team tournament and it was a blast! Congratulations on a great season.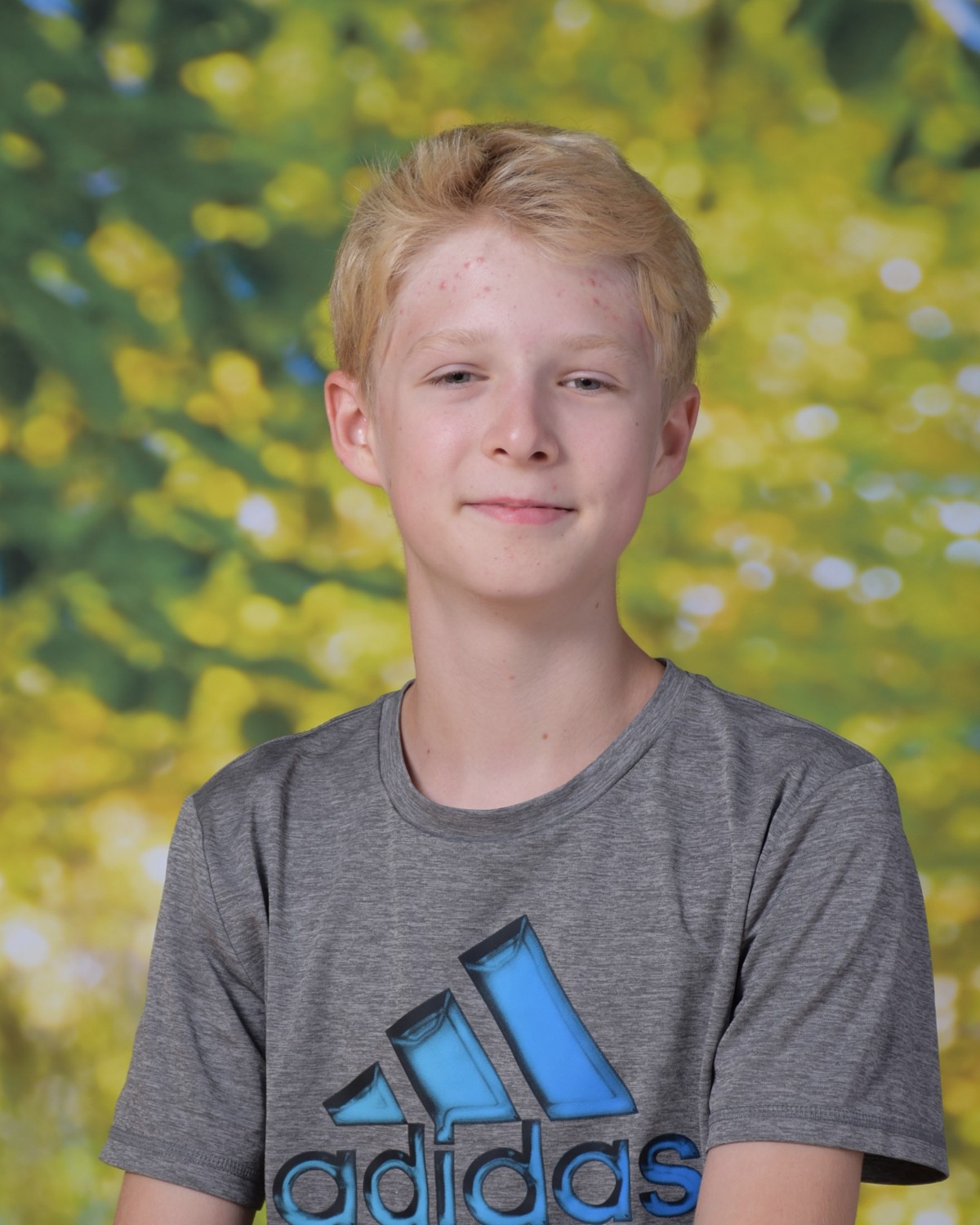 MS tennis
MOST VALUABLE PLAYER
PAUL W. '27
Paul led the team by example with his great sportsmanship, experience and helpful nature. He was always there to support and encourage other players and willing to use his many years of tennis experience to teach newer players. In his matches, his consistent groundstrokes and powerful serves kept his opponents on their toes. Congratulations, Paul!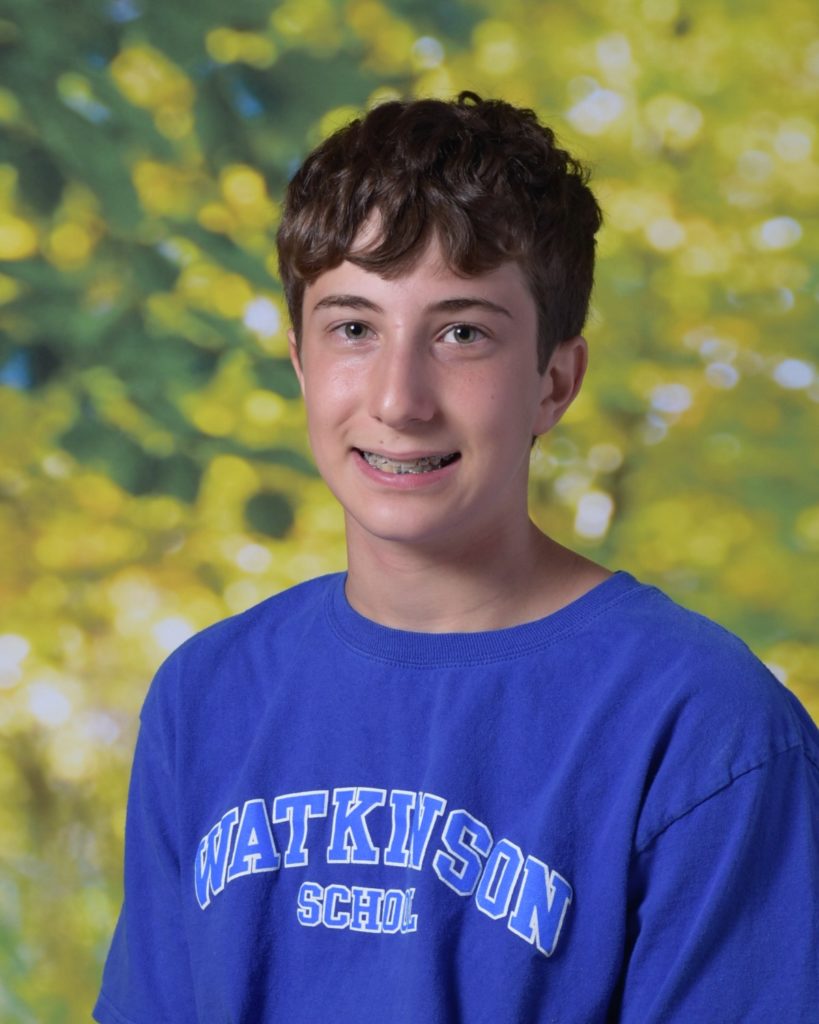 WILL W. '27
Will's desire to become a better player was evident in every practice and match this season. He knows the areas of his game that need improvement and works diligently to hone his skills during practice and on his own. He takes it seriously, but also knows how to have fun, laugh, and support her teammates during practice and matches. He played a great doubles match to end the season against Renbrook. Thank you Will for being such an integral part of the team this year!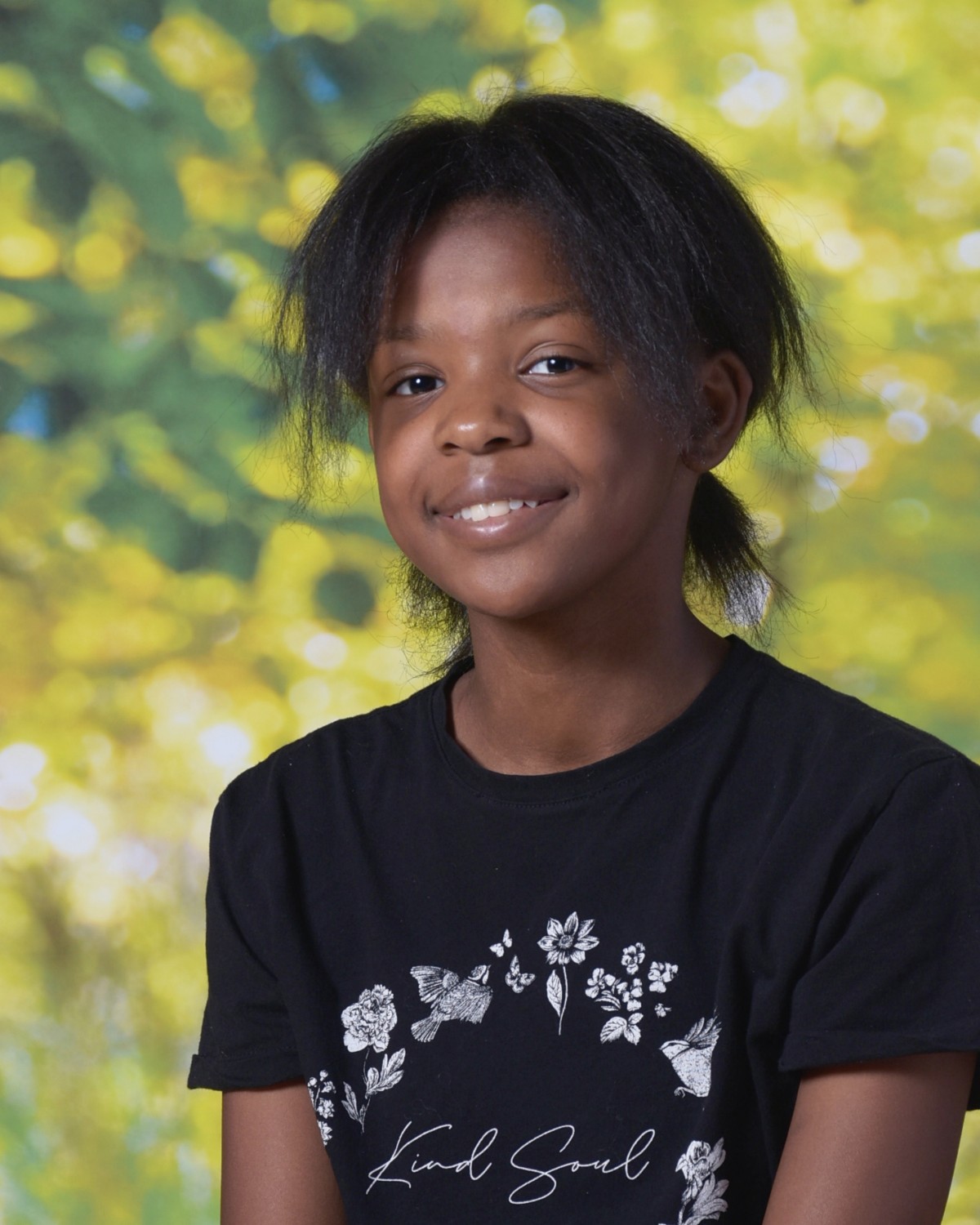 MS TENNIS
McDonald Sportsmanship Award
PARIS W. '28
Paris approaches her matches with quiet confidence and determination. She is resilient when she is trailing a tough opponent and is always there to support her partner. She is often seen complimenting her opponents shots and always handles disappointing losses with positivity. We appreciate how she models this type of sportsmanship for her team. Thank you for your contributions to the team this year, Paris!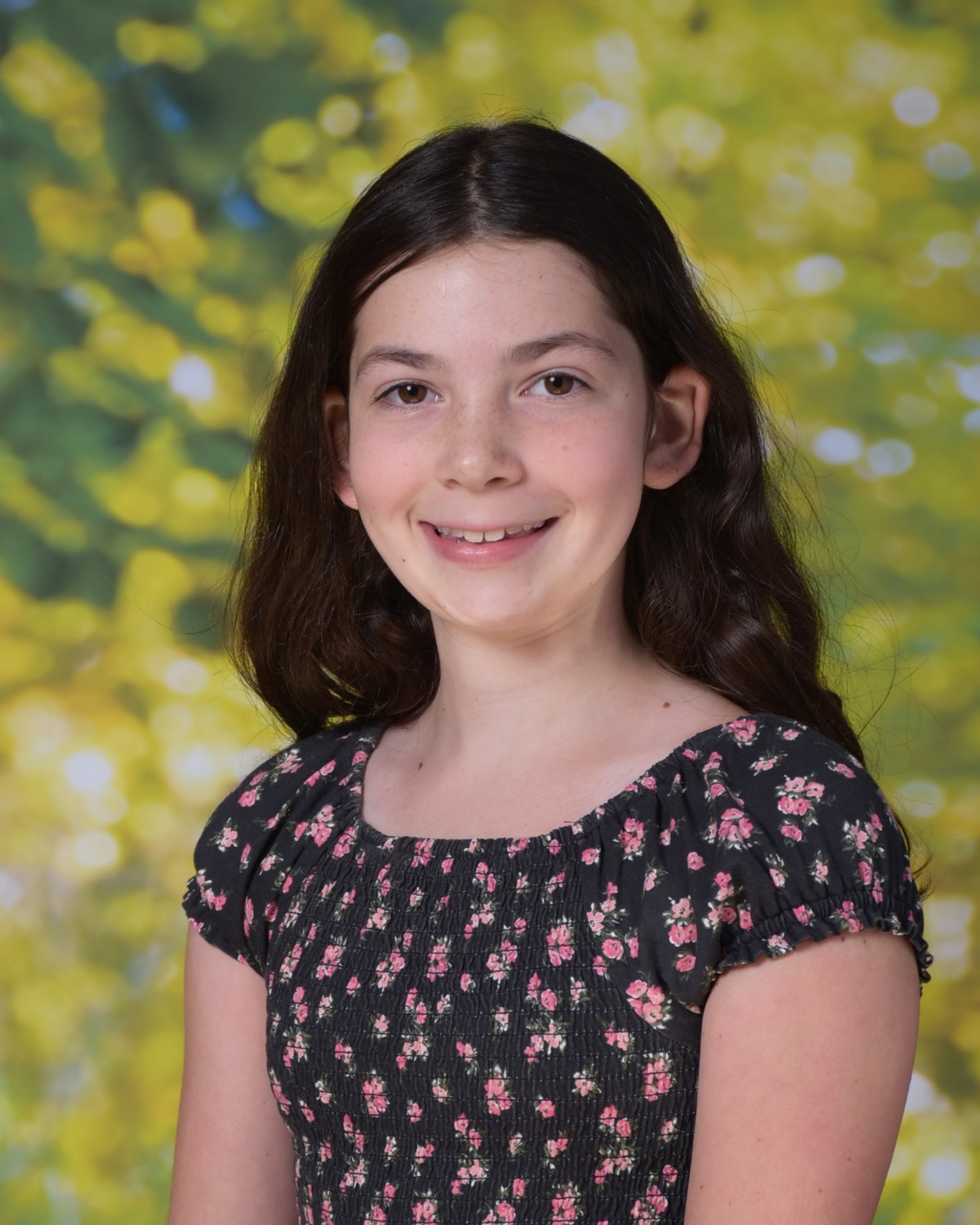 MS TENNIS
MOST IMPROVED PLAYER Award
KATHERINE L. '28
Katie was quick to learn how to play, score, and strategize on the court with her doubles partners. She was always excited to play in a match and gave it her all, having fun at the same time. Over the course of the season, her confidence grew as she became more consistent with her ground strokes and serves. The team was lucky to have you, Katie!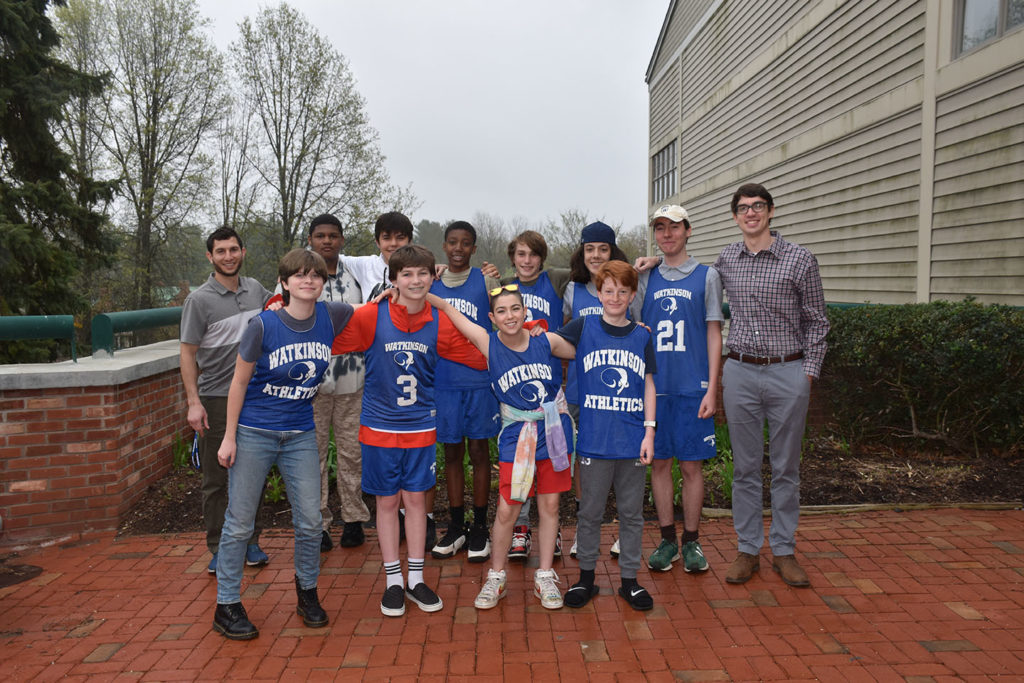 Coach Horwitz integrated the idea of EGB's (Energy Giving Behaviors) this season, which promoted the idea of always lifting each other up and never having anything negative to say. I am proud to say that by the end of the season, our team culture was at an all time high compared to the start of the season. We had the goal of making each game better than the last in terms of effort and heart, and it is safe to say that we definitely achieved our goal and we even won our last game! Congratulations to the middle school ultimate frisbee team on an excellent season!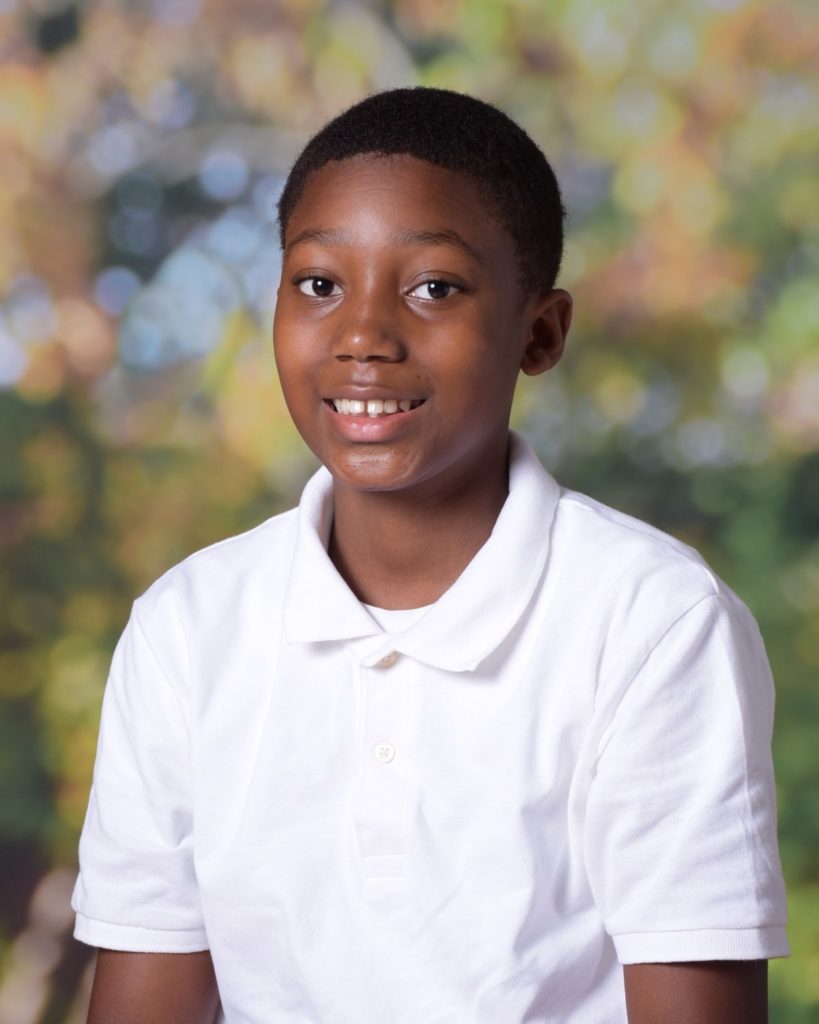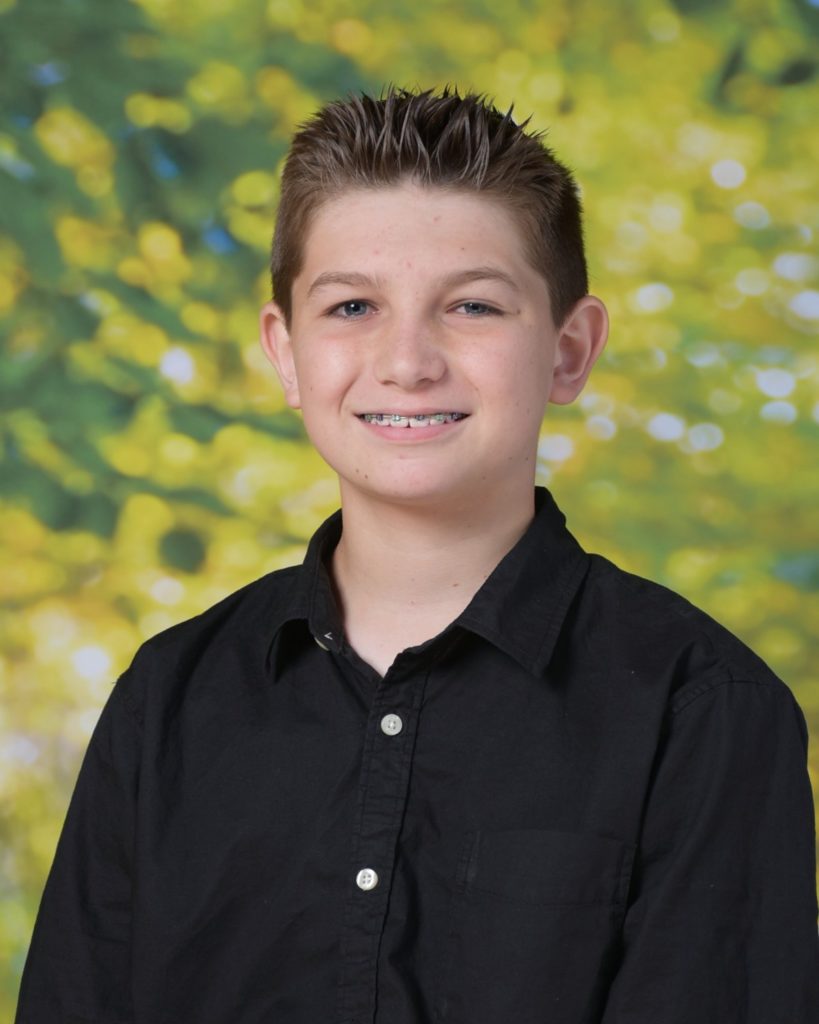 MS ULTIMATE
MOST VALUABLE PLAYER
SHAWN A. '28 (top photo) & WILLIAM C. '27 (bottom photo)
Shawn was an instrumental player on our team this year as he was not only one of our top scorers, but he prioritized defense to keep the other team out of the end zone. He was always quick to hustle back and mark the other team's best players. He also showed great athleticism while cutting and scoring on offense. Shawn honed his frisbee skills to a new level this year and we can't wait to see what he can do in the future.

Will was our primary handler on the team this year, so he had the most touches of the disc. Although Will didn't score much himself this year, he distributed the disc with purpose and easily had the most assists. He would pick out his cutters from across the field and put the disc on a platter for them from around forty yards away. Thank you and congratulations on a great season Will! We look forward to seeing what you can do for the upper school team!
MS ULTIMATE
COACHES AwarD
ZOEY S. '28
Zoey made a positive impact on our team every day this season! She always had a positive attitude and gave her best effort! She improved a lot this season with her confidence in her frisbee skills and it showed in practices and games! We appreciate you, Zoey!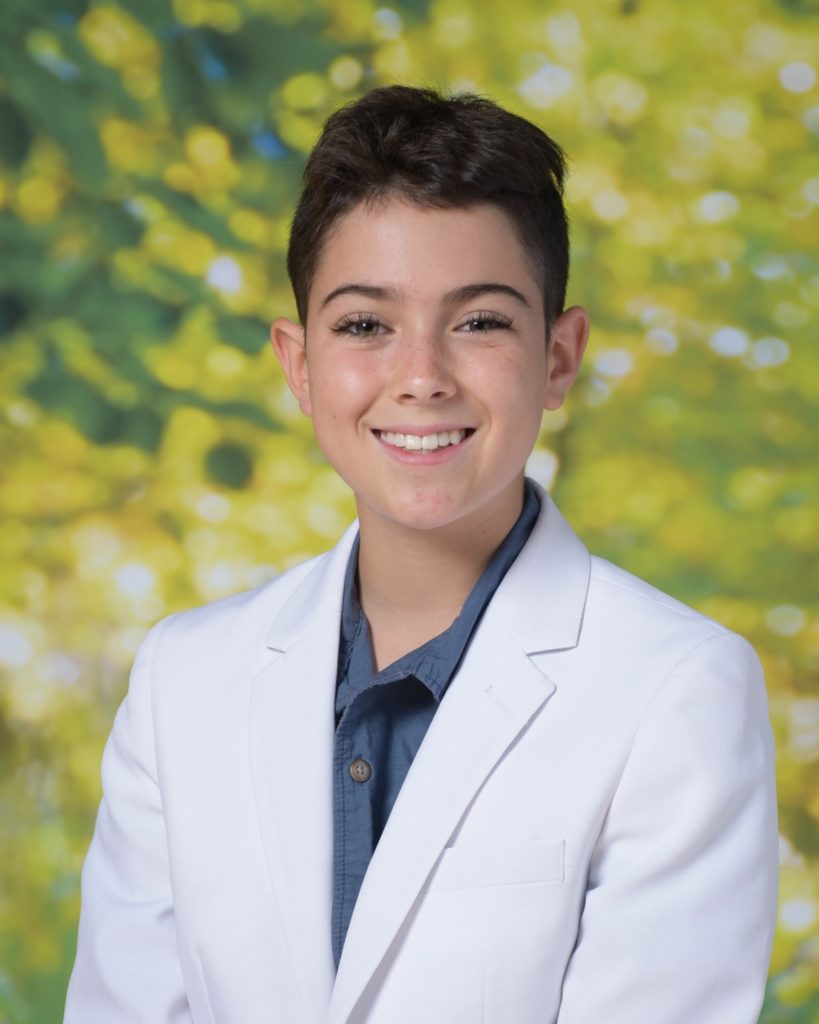 MS ULTIMATE
McDonald Sportsmanship Award
JORDY C. '29
Jordy always showed the most enthusiasm for the sport of ultimate throughout the season. Her willingness to learn and ask questions allowed her to make so much progress in terms of skill. Jordy always has a positive attitude both on and off the field and always cheered on her teammates no matter what happened. Thank you for being a spark on our team and we look forward to coaching you for the next couple years!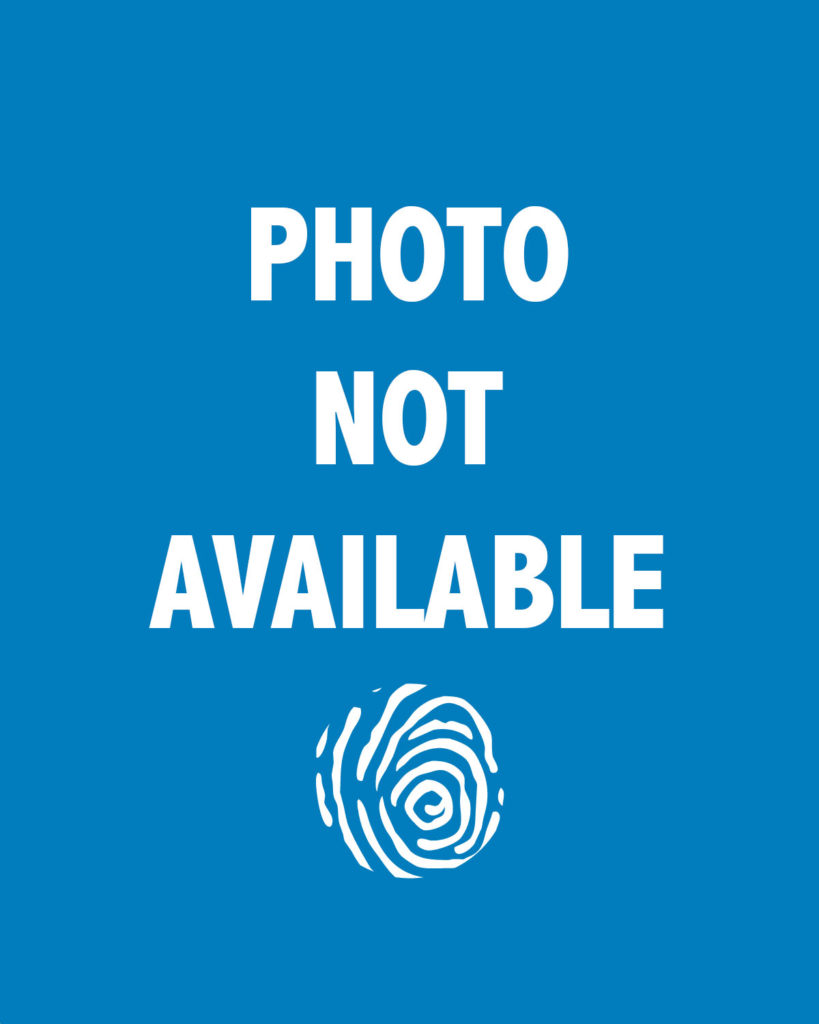 MS ULTIMATE
MOST IMPROVED PLAYER Award
MAXWELL M. '27
Maxwell significantly improved these past few months with his knowledge of frisbee and his skills! His determination to be the best he can be and positive attitude made him a valuable member of our team. Most importantly, Maxwell was a great teammate and leader and we appreciate his effort this season.