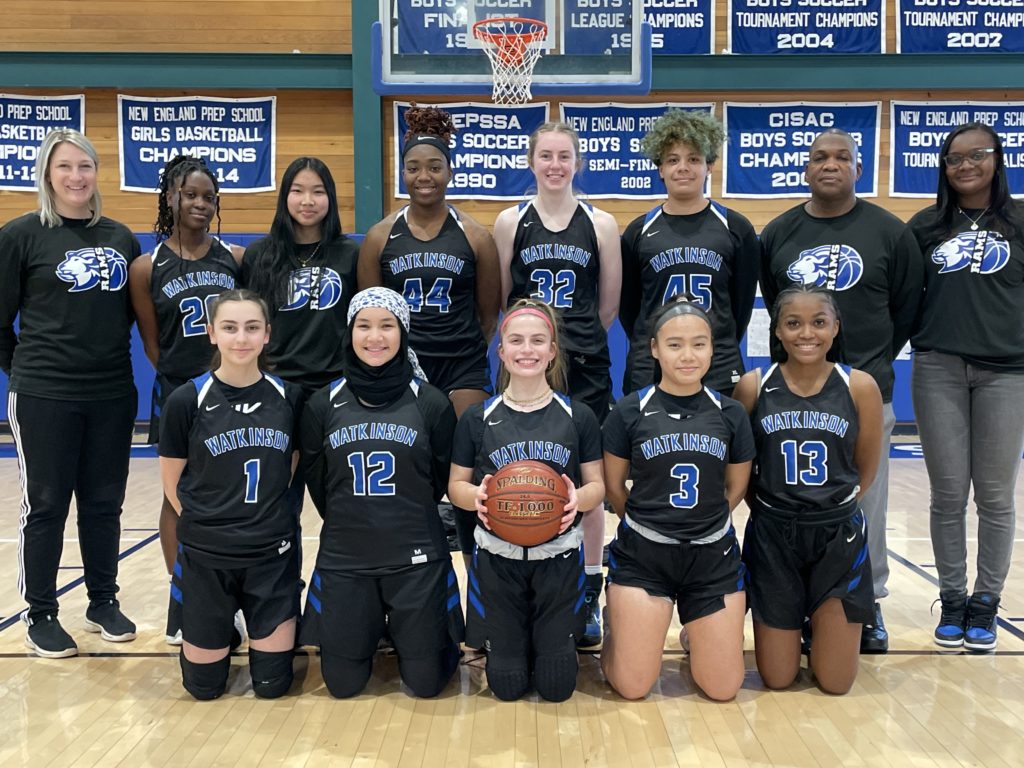 The girls varsity basketball team has had an enormous amount of success so far. Every member of the team has supported one another during practices and games this season, helping our team build a great chemistry and team culture. The team stuck together through the adversity of game cancellations and injuries. Everyone stepped up when their number was called. This level of commitment enabled us to finish with a 10-2 regular season record, while remaining undefeated in conference play. The team bought into a system with a brand new coaching staff. They showed up to practice every day eager to learn and get better. Every player on our team has shown significant improvement since the beginning of the season. We are so grateful for an amazing season with such a wonderful group of student athletes. As we head into the HVAL tournament and post season play, we look forward to continued improvement and success.
FROM THE CAPTAINS
Jayda C. '22 — This season has been one of highs and lows, however, the Girls Varsity Basketball team remained resilient. At the beginning of January, the fate of our season was unsure, yet we persisted and ended with a league record of 9-0. Our hard work paid off and this wouldn't have been possible without our coaches. Thank you, Coach Chris, Coach Alferi, and Coach Baisden for shaping our team into a force to be reckoned with. The energy and work ethic that you all exude really does rub off on the team and me. Even during the hard times, you all made sure that we remained a family and a cohesive unit. I can't wait for us to reach the next level of success in the HVAL and New England tournaments!

Kendall R. '24 — Coach Chris has said from the beginning that he wants us to win a championship. He has believed in us and pushed us to be the best basketball players that we can be. Coach Chris' advice is very beneficial to not just one person, but to the entire team. He believes in us even when we don't believe in ourselves. Even though Coach Baisden is new this year, she fits right in with the Watkinson community and especially the basketball team. Her guidance on and off the court helps the team form together. Coach Baisden's knowledge of the game and how it is played has led the team throughout the season. Her investment with the team has helped us succeed and it is true that we wouldn't be here without Coach Baisden. Coach Alferi always brings the energy on and off the court. Her positive mindset is one of the most important parts of what keeps the team together. We wouldn't have made it this far into the season without Coach Alferi's intensity and positivity. She bonds with everyone and makes sure to have a close connection with each player, making the basketball experience extra special.

Amaya M-H. '22 — I as well as the team would like to thank you for an amazing season! When I first heard we were starting a search for a new coach, I didn't know what to expect. But I promised myself I would go into the season with an open mind and a positive attitude. The word "team" is always talked about in sports, and our team defined that, embracing every challenge thrown our way. From the first beginning, Coach Baisden and the rest of the coaching staff set the bar high, pushing us out of our comfort zone; emphasizing communication, and creating a championship environment. Thank you for seeing the potential in every single player on the roster, your time, energy, dedication, and love you consistently showed the team from the start.

Sadie S. '22 — I want to say thank you for the dedication that our coaches brought to our winter basketball season this year. Our team's essence is reflected by the attitude of our coaches. Their commitment to success, a positive environment, and a cohesive team unit have been essential to our undefeated record in the HVAL league. Being a part of this specific team has been an inexplicably special experience. The relationships that we have with one another will undoubtedly continue beyond basketball. As a member of the team who was not able to play throughout the entire season, I have been welcomed back with open arms and I am so grateful. I am so proud of the progress, accomplishments, and friendships that basketball has brought me this year, and I am beyond appreciative to have been a part of such an extraordinary team.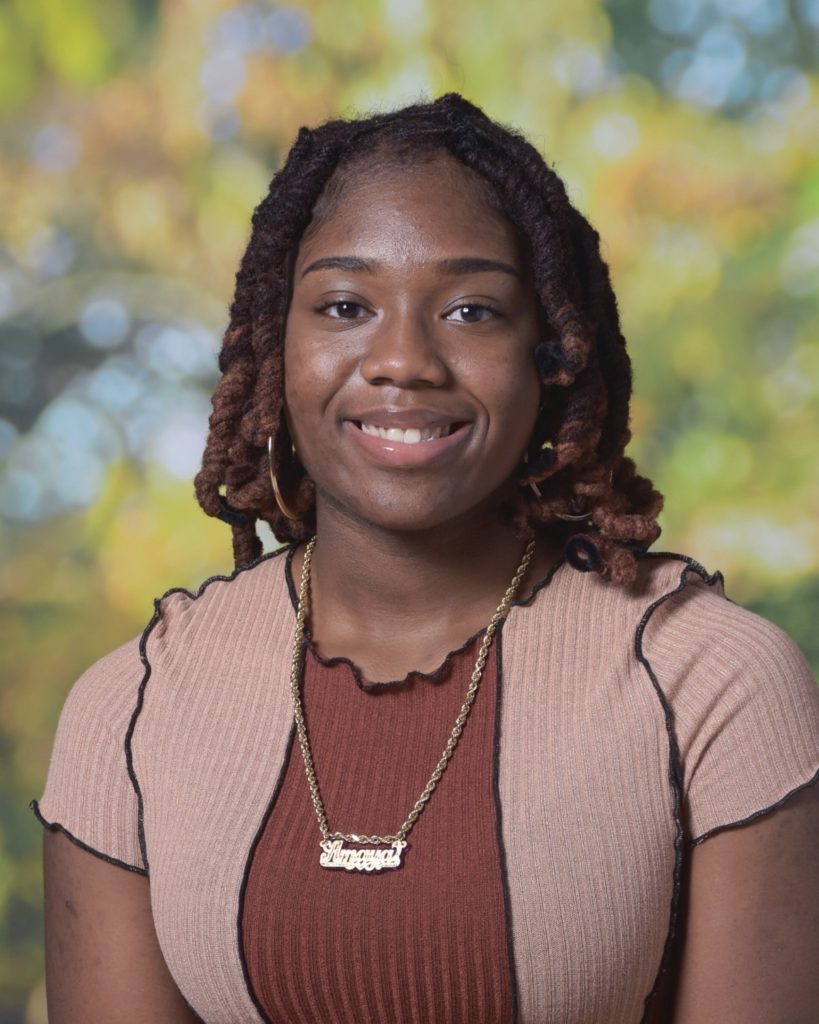 girls varsity basketball
most valuable player
AMAYA M-H. '22
Amaya's skill level and basketball IQ are undeniable. Her leadership, scoring and defense during this season has been invaluable to our teams' success this season. Her enthusiasm for the game is infectious and has had a positive impact on her teammates. As a captain, she leads the team on and off the court with her voice and encouragement.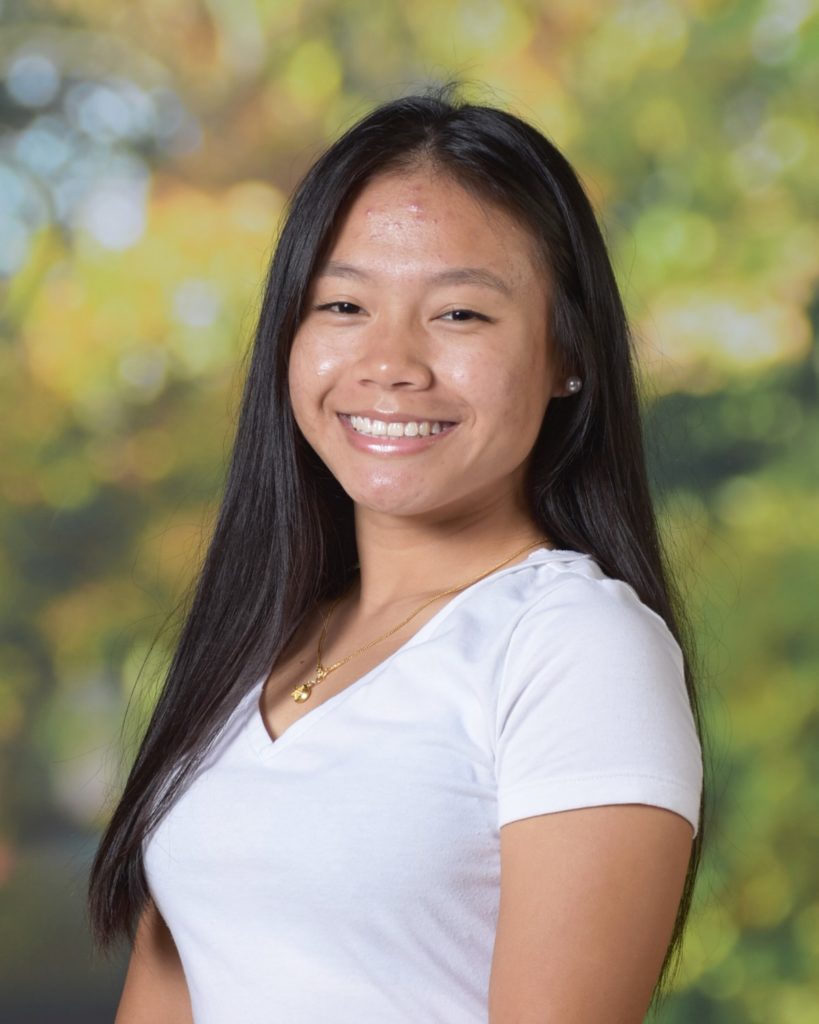 girls varsity basketball
most valuable defensive player
PAW S. '22
Paw Shee had led our team's defensive effort all season. She has been the leader of our press defense and has taken pride in shutting down opposing teams. Her on ball defense, especially, has been key to shutting down the best players on other teams. Defense wins games and her defensive effort has definitely helped lead us to a winning season.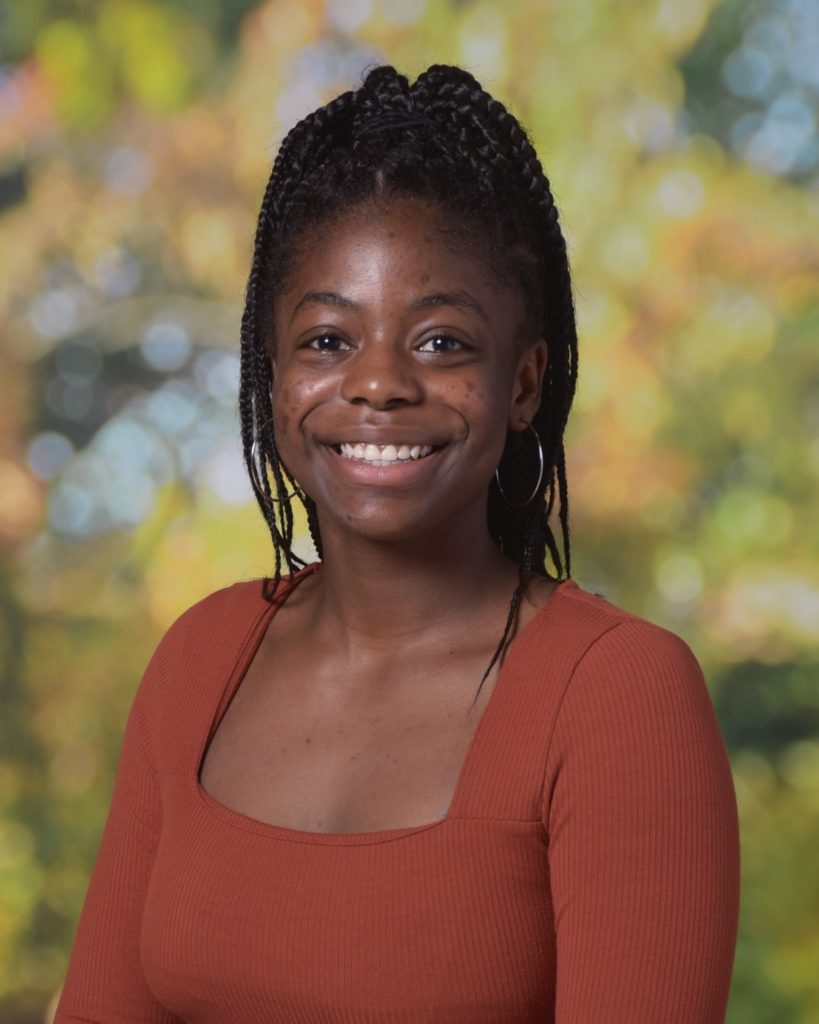 girls varsity basketball
most improved player
VICTORIA M. '22
Tori has worked tirelessly towards improving as a player. She has made major improvements in understanding our offensive and defensive concepts throughout the season. She learns from game film and works hard to implement the changes in games. Her biggest improvement has been in her shooting, which has contributed to some of our wins this season.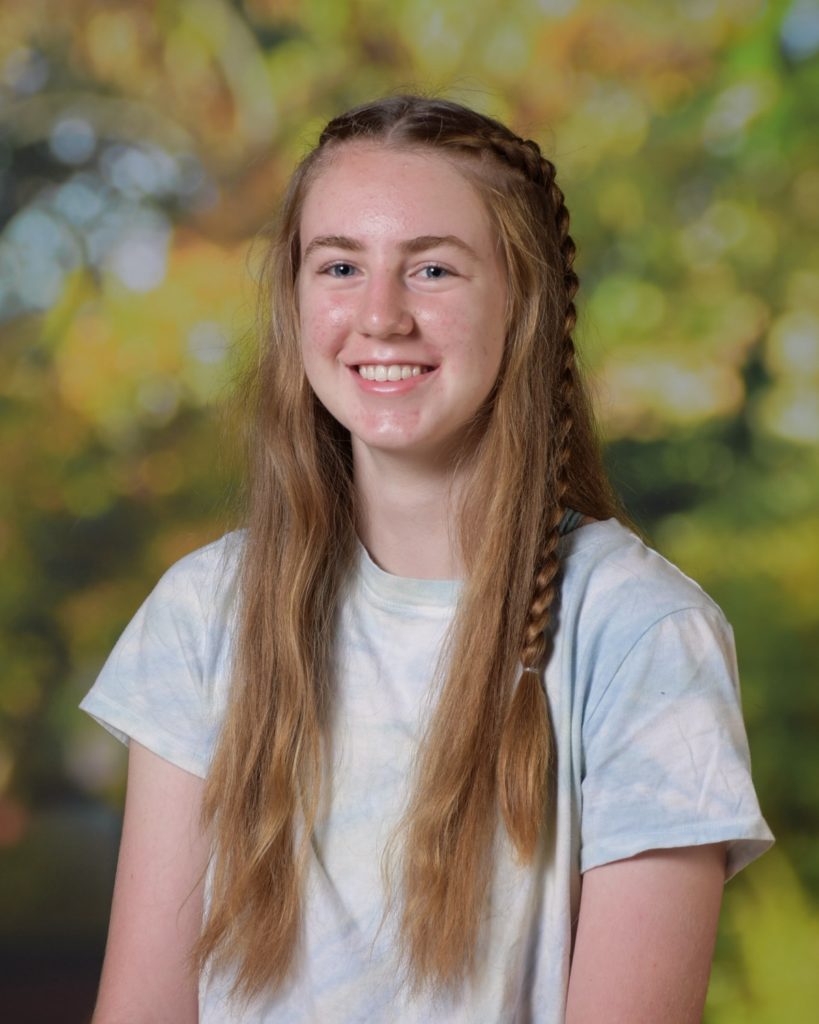 girls varsity BASKETBALL
MCDONALD SPORTSMANSHIP AWARD
KENDALL R. '24
While Kendall began the season out with an injury, she stayed engaged and encouraged her teammates from the sideline. As a captain, this motivation and support only continued when she returned to the court. She has always displayed great sportsmanship during games while maintaining her competitive edge. She strives to lead by example and she is a great role model for her teammates.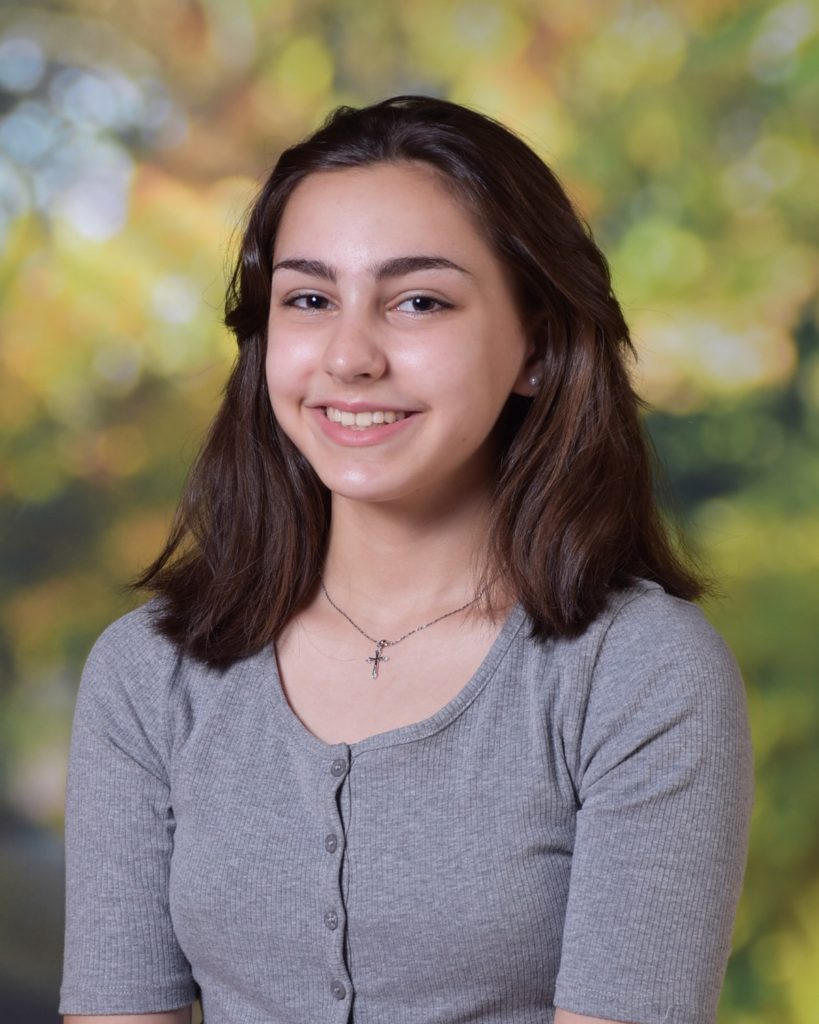 girls varsity BASKETBALL
COACHES AWARD
EVA G. '25
Eva took on her role as our starting point guard with confidence and it showed in her play. Her ability to fill that role and serve as a leader on the court, as a freshman, speaks volumes to her commitment to the team and to her character. Her ability to score, but also find her teammates within our offensive sets, has contributed to our success this season.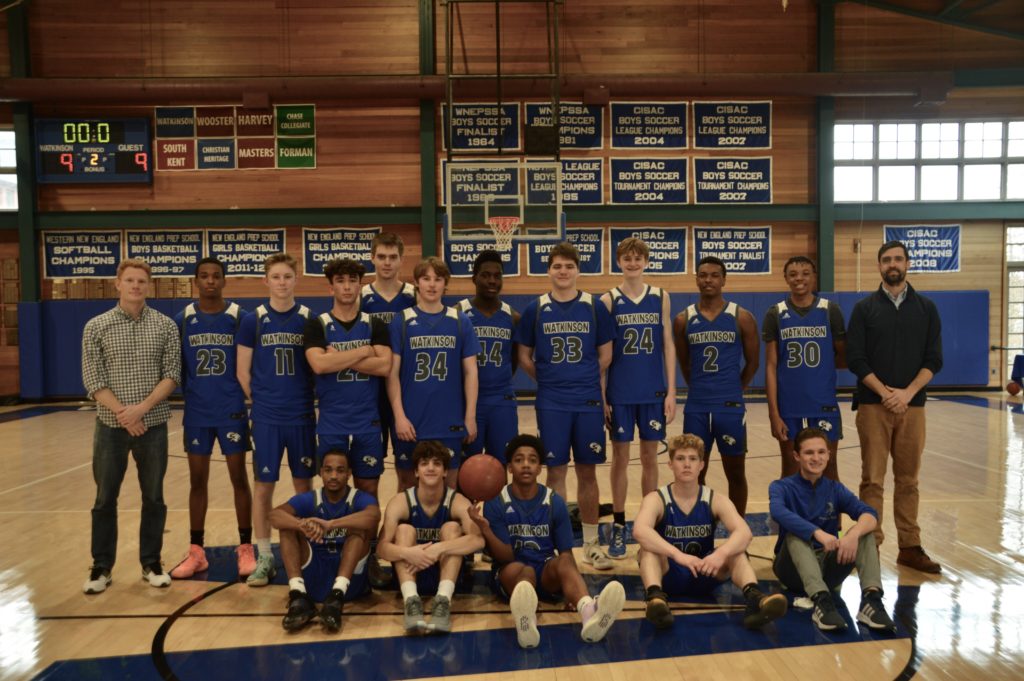 The Watkinson boys varsity basketball team concluded their regular season last week against Williams on a memorable senior night. Capping off an undefeated conference regular season, the Rams enter postseason play as the number one overall seed in the HVAL tournament. After losing only two games by a combined 12 points, the boys have also put together a strong resume for the New England tournament. Although the majority of the roster had never played basketball together prior to the season, the team has found ways to build chemistry on and off the court, play for each other, and establish a winning culture that prioritizes team success and respect for the game. Throughout the season, the boys have shown the ability to win basketball games in a variety of different ways. Depending on the night, they can light up the scoreboard, play at pace, or grind out defensive showdowns. Guided by an experienced nucleus of seniors and post-graduates and a committed core of underclassmen, the Rams are excited to take the next step into the postseason and capitalize on their late season momentum.
FROM THE CAPTAINS
Evan R. '22 — Expert coaches often debate how to get their team into the steady yet competitive mindset which is needed to win the expeditious game that is basketball. Luckily, Watkinson basketball has been granted the answer through Mr. Kothe, seen commonly in his game-day stance. Posture: relaxed. Drink: in hand. One leg: up. Literary knowledge: ready to be unleashed. The team and I want to thank you, Mr. Kothe, for the sound, perfectly timed basketball advice you have provided all year.

Cooper L. '22 — Coach Z challenged everyone to be their best on both ends of the court. He always remained encouraging through the ups and downs of the season. "The measure of who we are is how we react to something that doesn't go our way," (Greg Popovich). Coach truly embodied this quote with how he handled situations that would be perceived as negative and turned them into positive learning experiences. Mr. Z is supportive and accessible on and off the court. Thank you for being the best ginger coach we could ask for!

Camari J. '22 — I love the Watkinson fan base. They bring a lot of energy, especially during times when the game is going downhill. Their energy boosts our confidence and allows the team to play better and want to play harder. The managers also play a big role. They play a bigger role than they think. Joey, Ben, and Finn sacrifice a lot for the team, and a big thing they give up is time, which is something you can't get back. We really appreciate everything the fans and the managers do for us.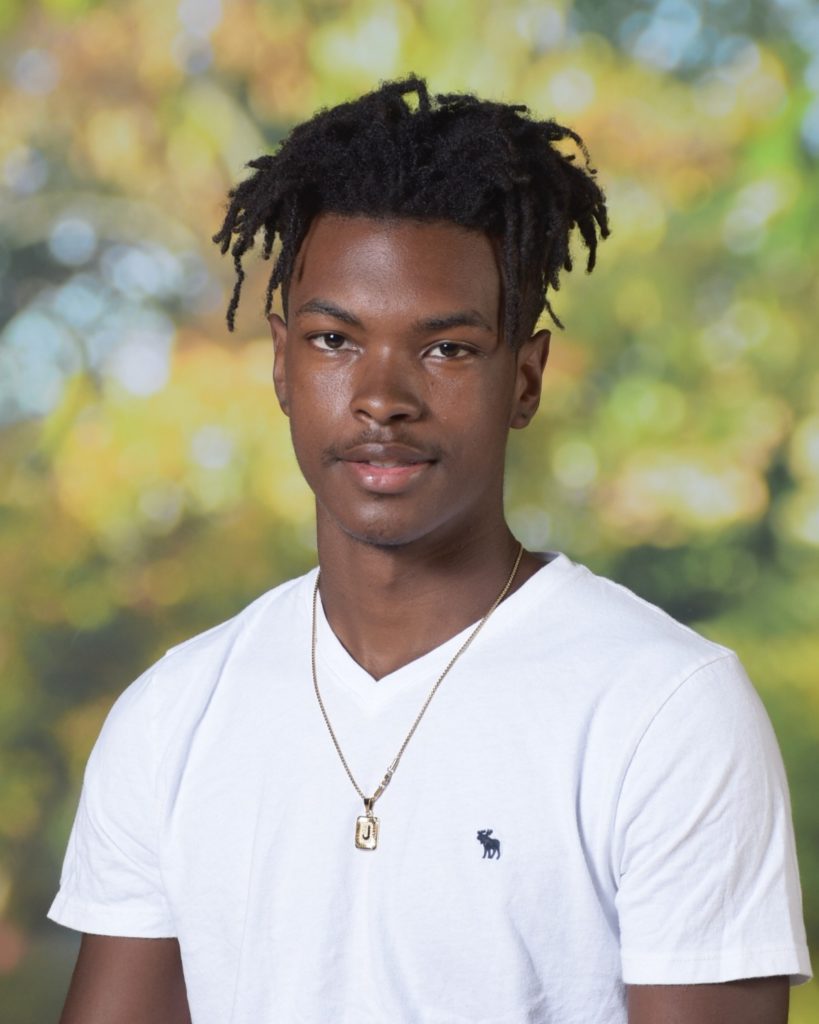 boys varsity basketball
most valuable player
JADEN W. '22
Jaden was given huge responsibilities on the court this season and carried all of them out at a high level. As the team's de facto point guard Jaden has been charged with initiating the offense, finding the weak point of the opposing team's defense and attacking it. He has done this exceptionally well, running the offense smoothly while also leading the team in scoring. But what sets Jaden apart is the fact that he is a true two way player. Every game Jaden is given the task of guarding the other team's best player, and his shut down performances have been a catalyst for our potent fast break attack and have keyed many of our victories this season. Congrats on winning MVP Jaden!
boys varsity BASKETBALL
most IMPROVED player
ANDREAS C. '22
No player on the team approaches each practice with as much intensity as Andreas. Whether it's a shooting drill, speed and conditioning training, or a scrimmage, Andreas always gives 100 percent. It is this exceptional work ethic that has allowed Andreas to grow so much as a basketball player, not just this season, but over the past several years. He has developed a reliable mid-range jumper, has become one of the team's better rebounders, and a great team defender all through hard work and desire. Congrats on winning Most Improved Andreas!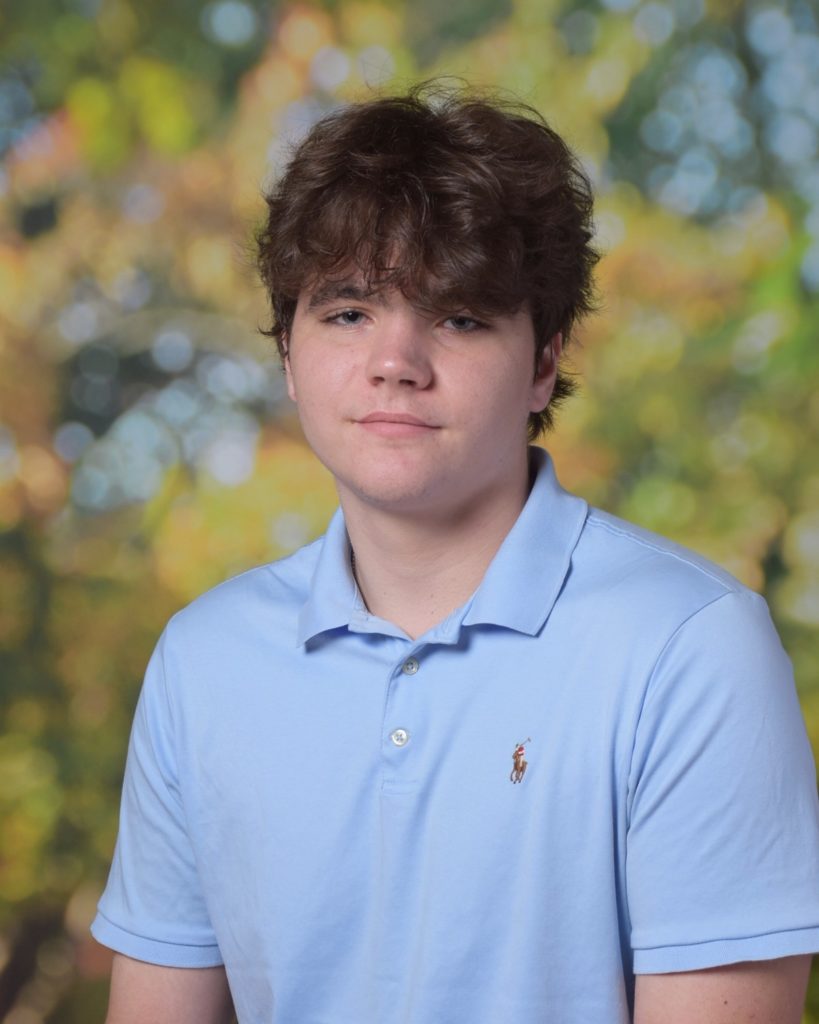 boys varsity BASKETBALL
COACHES AWARD
EVAN R. '22 (top photo)
Evan is the definition of a player coach. He leads us on and off the court, both by quiet example and as an outspoken and respected voice. At the end of the day Evan only cares about one thing- the success of the team. When asked if he wished he could have gotten more playing time after a game Evan always replies with the same sentiments: "I don't really care, as long as the team does well." Evan represents everything that is good about Watkinson sports and has set a wonderful example for future captains and players. Congrats Evan on winning the Coaches Award!

WILLIAM F. '22 (bottom photo)
While many players (and fans) gravitate towards the highlight plays- the three pointer with a hand in the face, the slam dunk, the no look pass- it's often in the trenches where the games are won and lost. That is where Will operates. He does the dirty work, he makes the plays that don't show up on the stat sheet. He is the one setting the screen to free up one of our shooters for a wide open shot. He is grabbing an offensive rebound to give our team an extra possession. He is boxing out to finish off the defensive possession. Will plays the game the right way and sets his teammates, and the team as a whole, up for success. Congrats Will on winning the Coaches Award!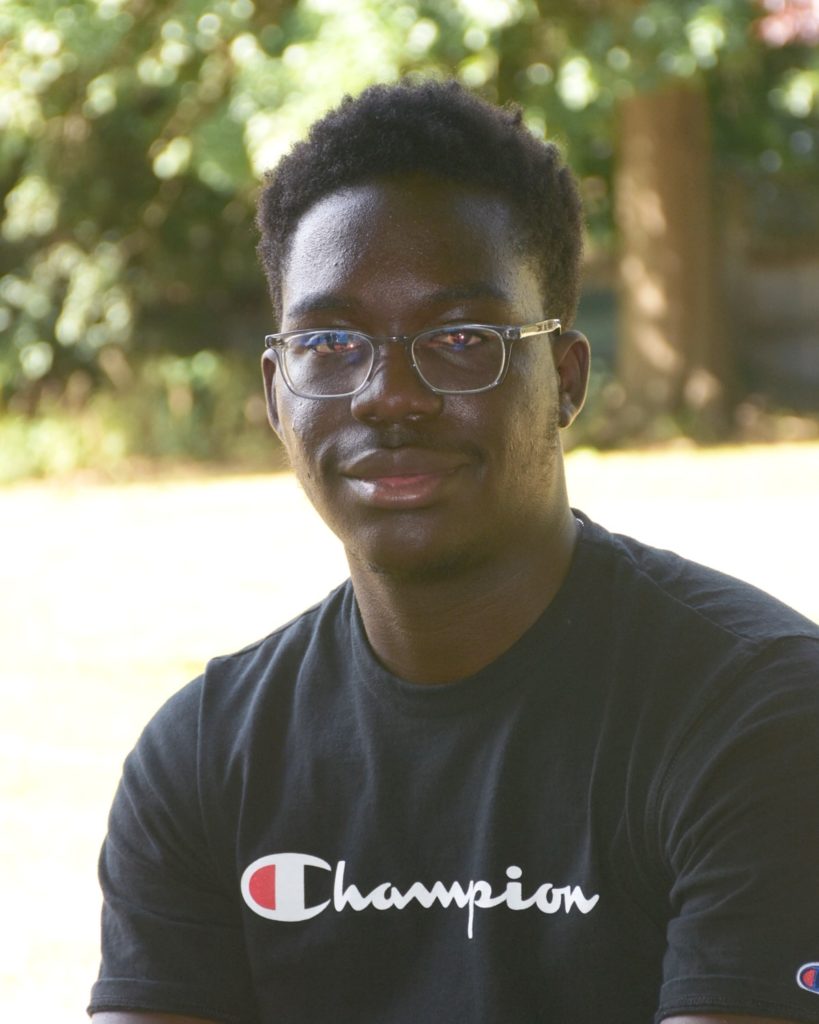 boys varsity BASKETBALL
MCDONALD SPORTSMANSHIP AWARD
AVERY J. '23
While Avery is a fierce competitor, battling opponents down in the low post and fighting for rebounds, he does it all with an easy going, good natured attitude that extends to opponents and teammates alike. Avery is always quick to help his opponents up when they hit the floor, and when our team is forced to go small because of matchups, Avery roots on his teammates with grace and sincerity, even though it might mean less minutes for him that particular night. Avery's tremendous attitude, hard work ethic and positivity are what sports are all about. Congrats on winning the Sportsmanship Award Avery!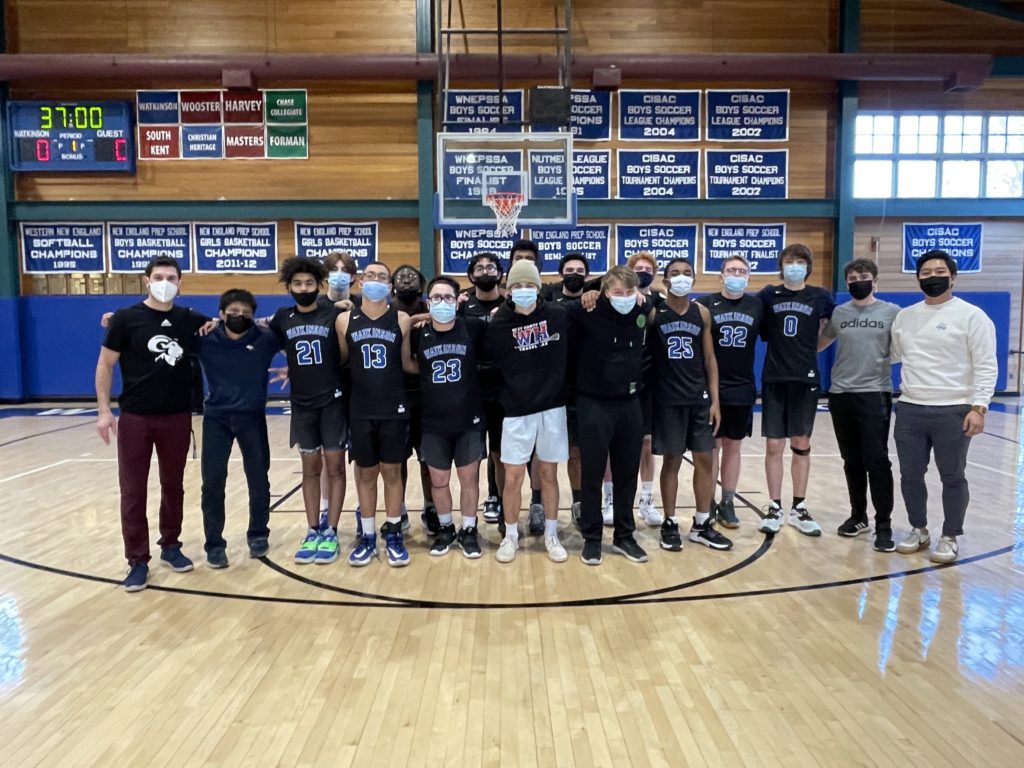 GRATEFUL. Coach Thomas and Horwitz are extremely grateful to every member of our team for helping create a positive team culture! We cared about each other. We worked hard together. We didn't always agree on everything but we found a way to move forward and always supported each other. We utilized the strengths of every person on our team and found a way to create a strong team chemistry that united all of us. "BELIEVE in YOURSELF. BELIEVE in EACH OTHER." Thank you all!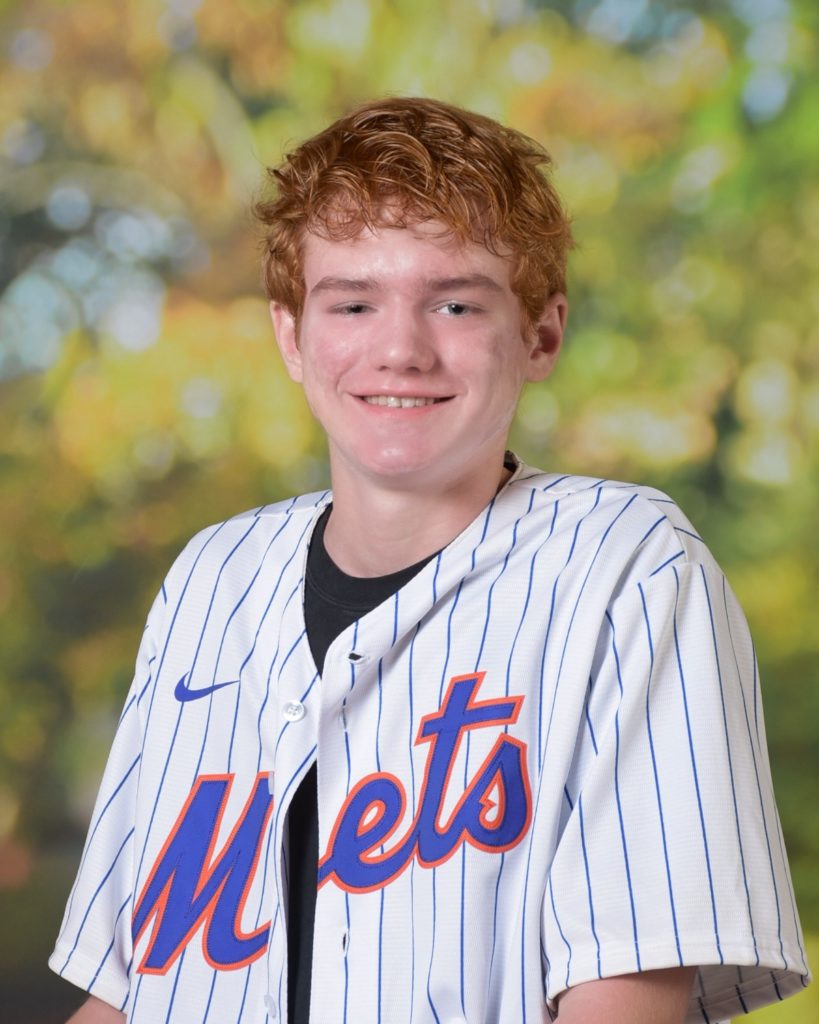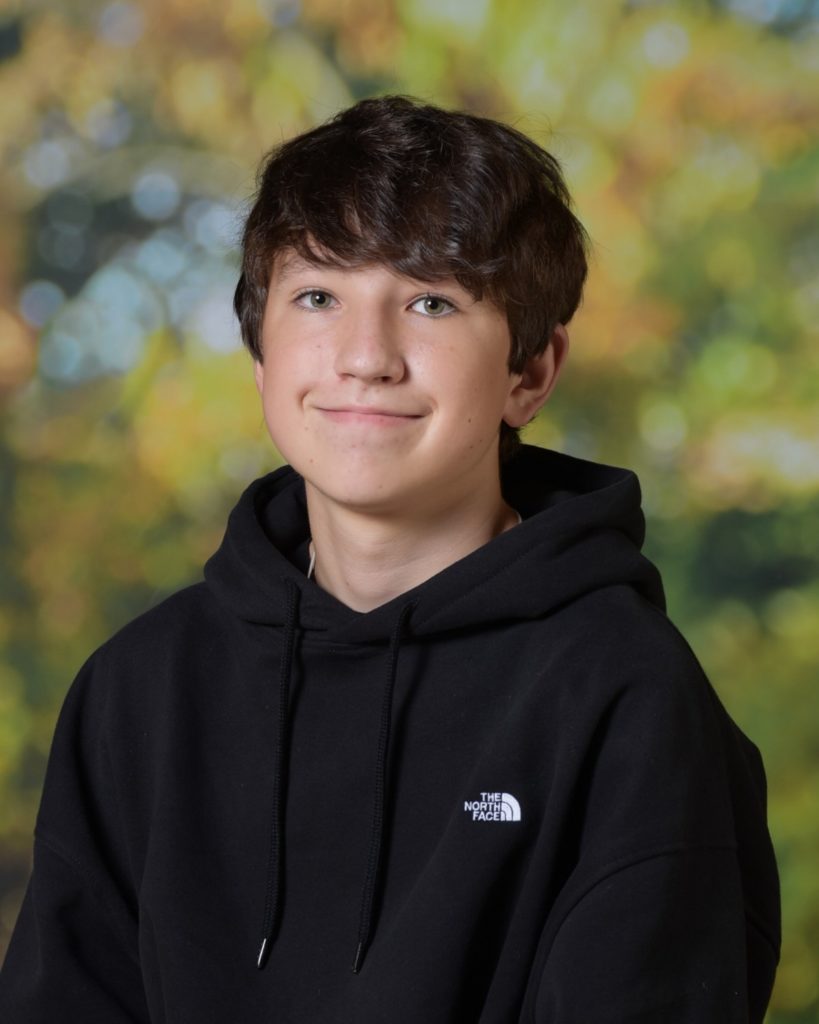 JV BOYS BASKETBALL
most valuable player
COLBY H. '24 (top photo)
Consistent! Every practice, game, or classroom session we knew we could count on Colby to bring a positive attitude and team-first mentality. Let it fly from 3…BOOM! Thank you, Colby!

WALKER A. '23 (bottom photo)
Leader! Good teams are coach-led. GREAT teams are player-led. Walker led by example and used his voice to uplift, support, and motivate his teammates. He created a ton of scoring opportunities for his teammates by playing point guard for our team. Thank you, Walker!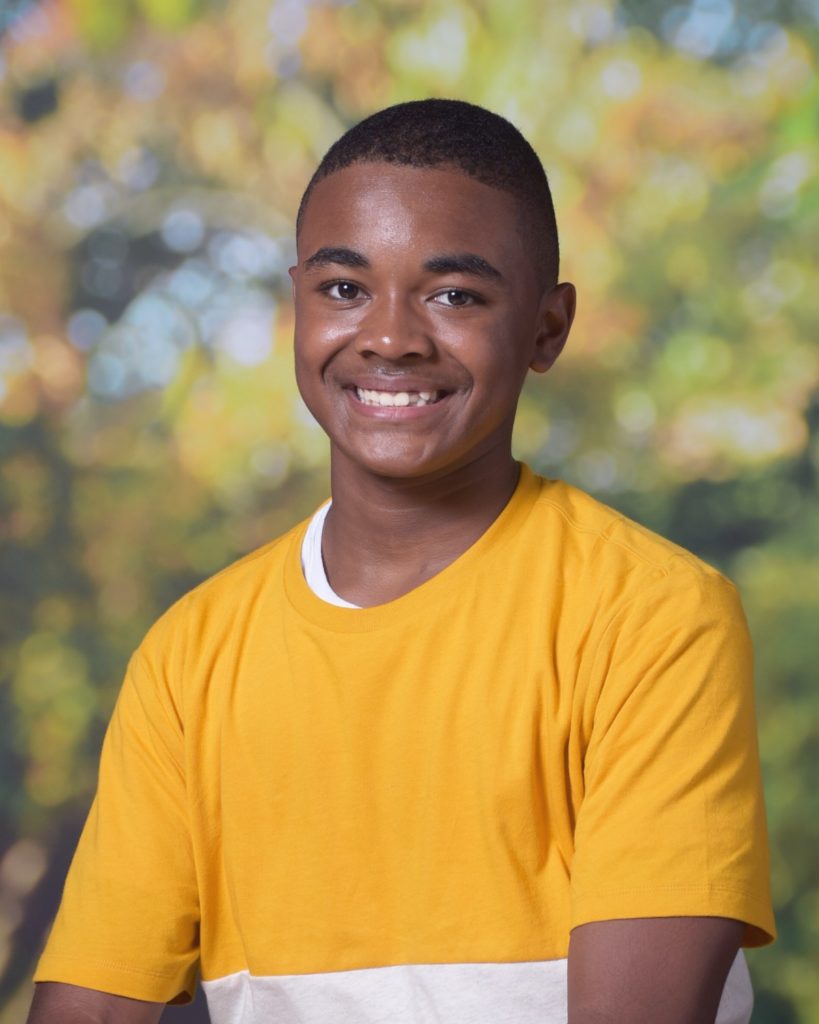 JV BOYS BASKETBALL
MCDONALD SPORTSMANSHIP AWARD
JIBRIL H. '25
Positivity! Jibril brought so much positivity to his teammates and coaches. He always put the team first and loved seeing his teammates succeed. We are excited to see you have a big impact on the court next season! Thank you, Jibril!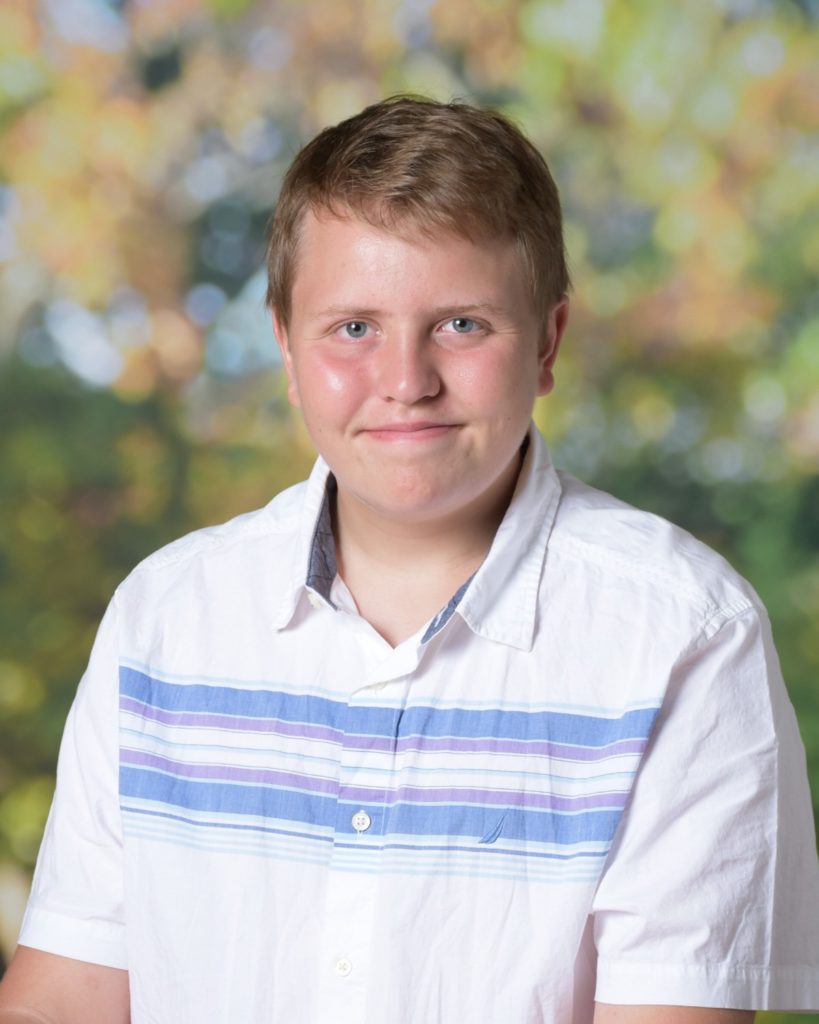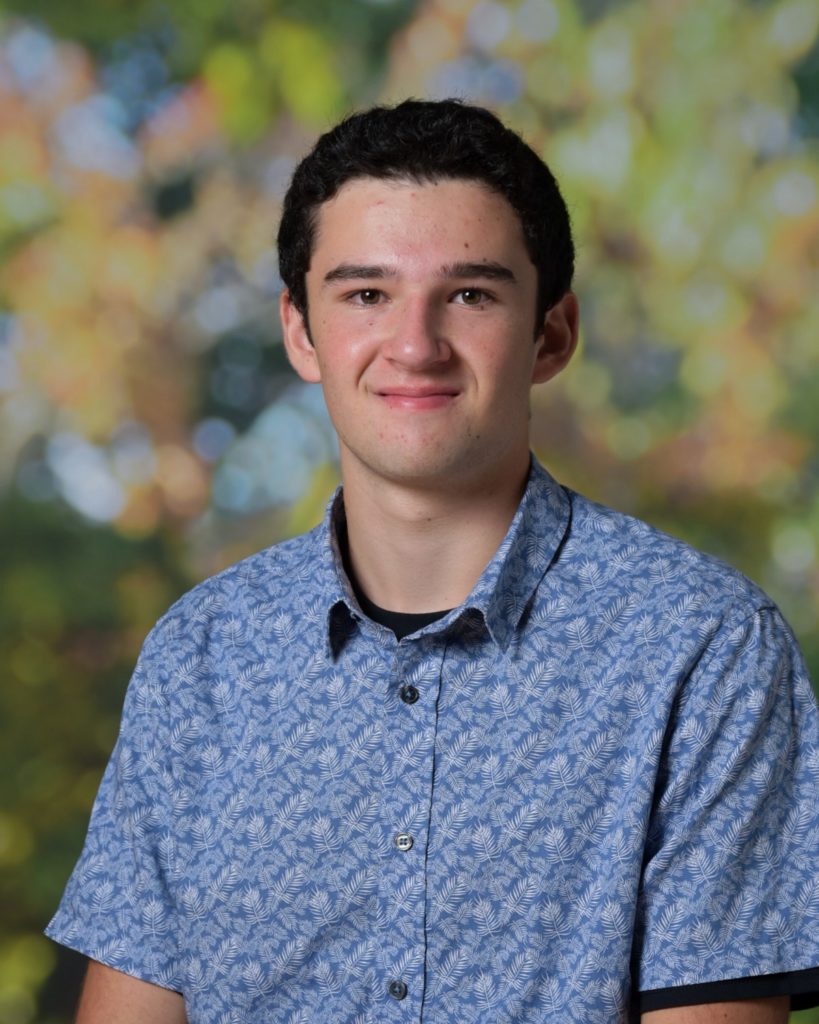 JV BOYS BASKETBALL
most improved player
ANDREW P. '22 (top photo)
Competitor! Andrew loves basketball and gave 100% effort every second he was on the court. He was extremely coachable and improved his skills every single practice and game. Thank you, Andrew!

JACOB B. '23 (bottom photo)

Work ethic! Jacob was consistently one of the first people in the gym every practice. Anyone who walked in the gym would see him working on his finishing because he knew that would help our team. Jacob always did what was best for the team and was our culture guy the entire season. Thank you, Jacob!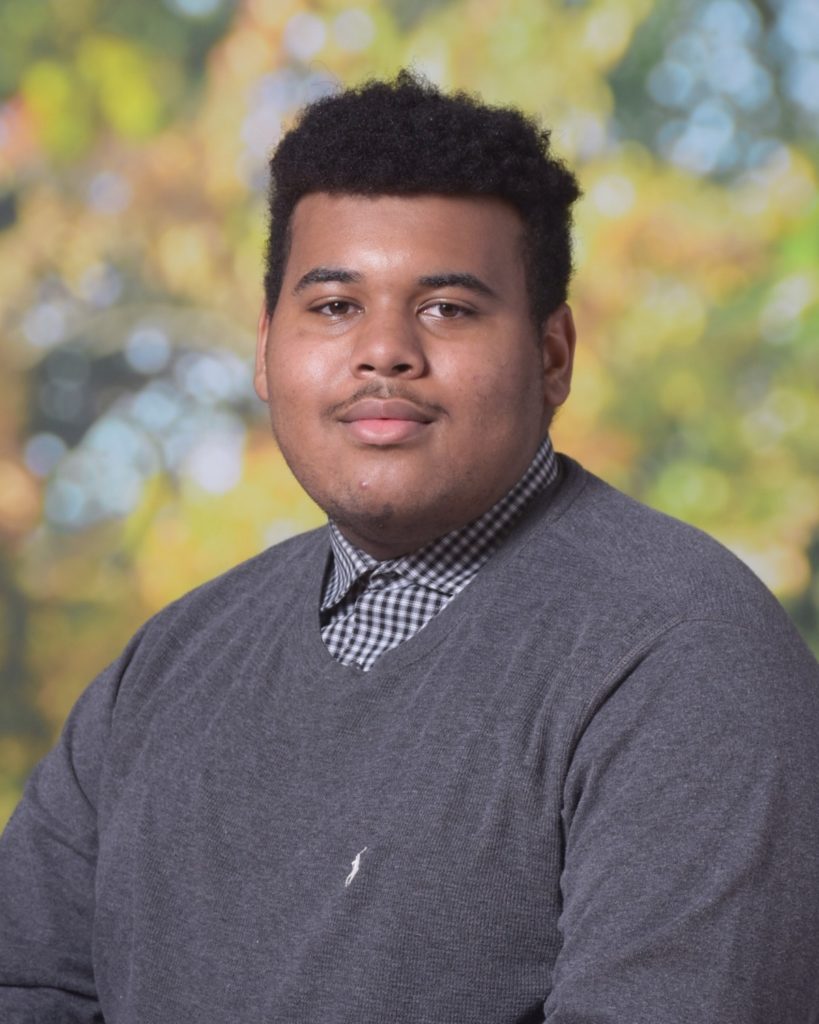 JV BOYS BASKETBALL
COACH'S AWARD
LOGAN W. '23
Energy! Logan was someone who kept the team connected throughout the season…a glue guy! No matter if things were going great or we were having a low energy practice or game, Logan consistently remained positive and encouraged his teammates.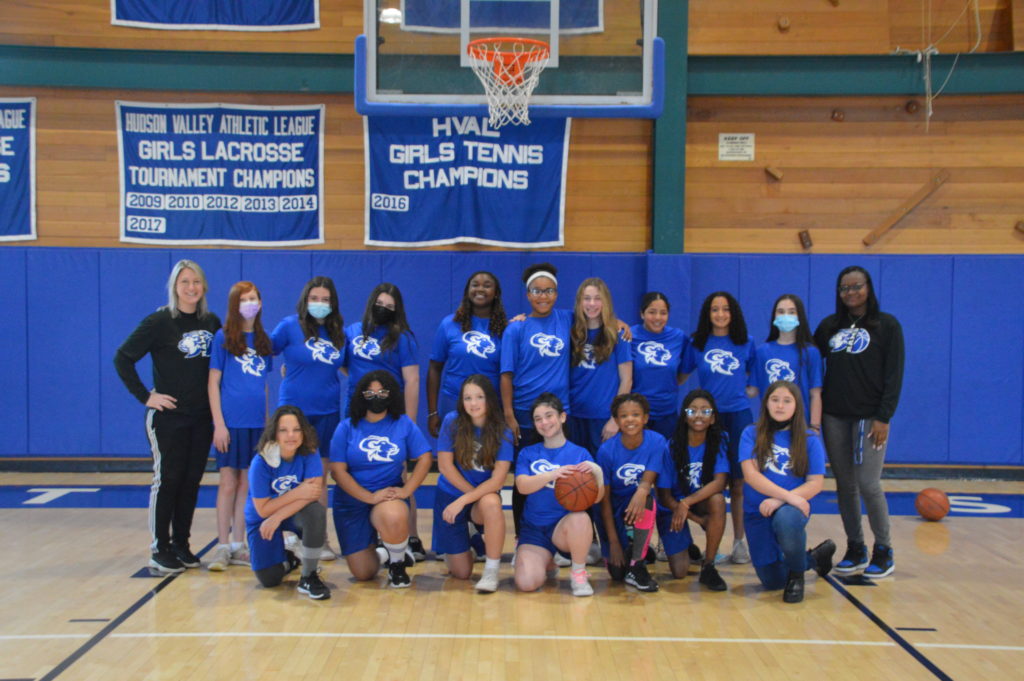 This season the Girls Middle School team went 2-1! Some of our players just started playing this season, and some of our players are old pros. Regardless of their level of experience, each player came to practice and games ready to learn, and prepared to compete. We are so proud of all of the effort, grit, and courage our team has shown. There is nothing more exciting than our team competing at home, and the joy and energy our players bring on and off the court. Keep playing, keep learning, keep growing, and GO RAMS!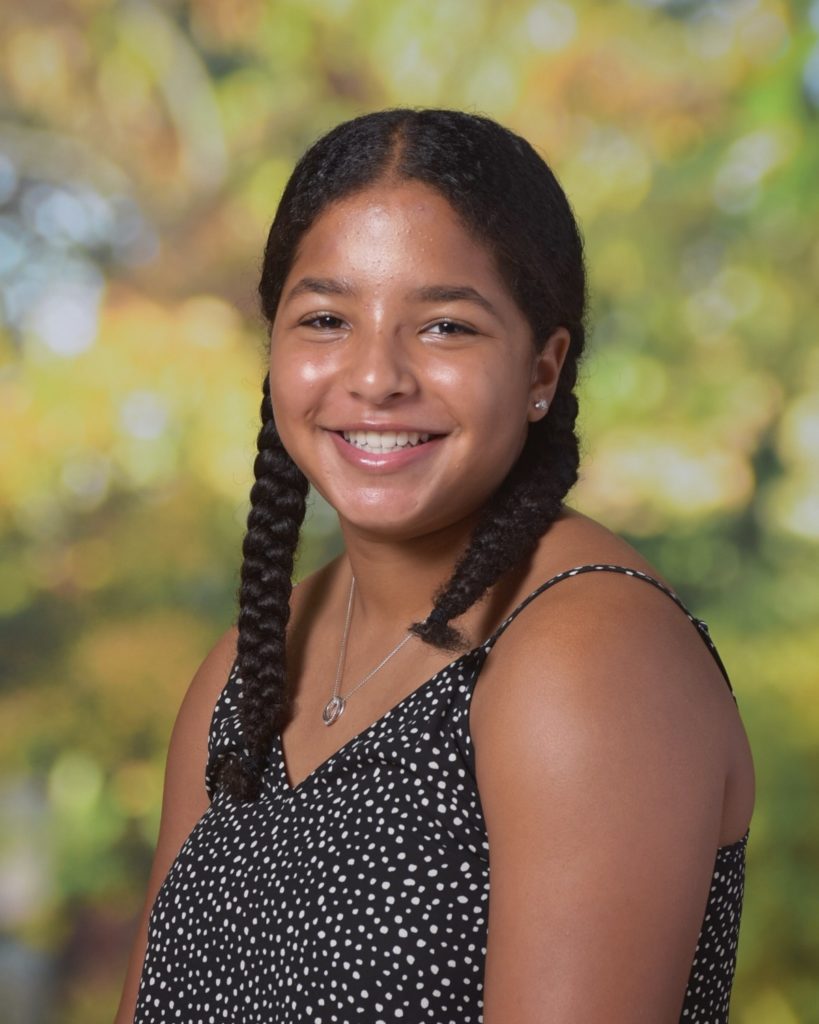 MS GIRLS BASKETBALL
MOST VALUABLE PLAYER
TALIA H. '26
Talia came to the Watkinson basketball program in 6th grade. Over the years, she has developed into a fierce basketball player. She is the top scorer this season, and led the team in steals, and assists. She is a team player and always puts her best effort forward. One of my favorite parts of this season was watching Talia try to master the reverse layup. Can't wait to see you do this in future games! I am honored to have coached her the last few years, and am so proud of all she has accomplished.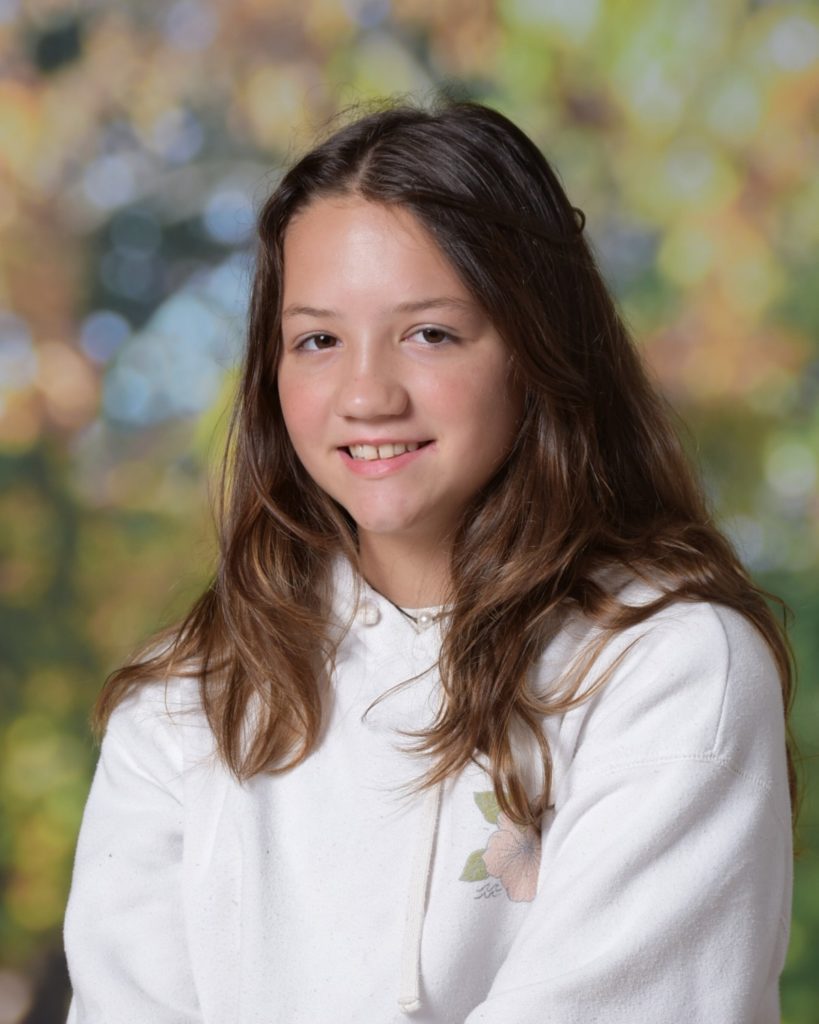 MS GIRLS BASKETBALL
McDonald Sportsmanship Award
KELSEY W. '26
Kelsey is the epitome of a good teammate and great sportswoman. She sees basketball as a game to be won, but more than that, a game to be enjoyed. You can often find her laughing and in the middle of the group ready to join in on joy and fun. When playing against other teams she is courteous of other players, and supportive of all athletes. Great work, Kelsey, we are so proud of you!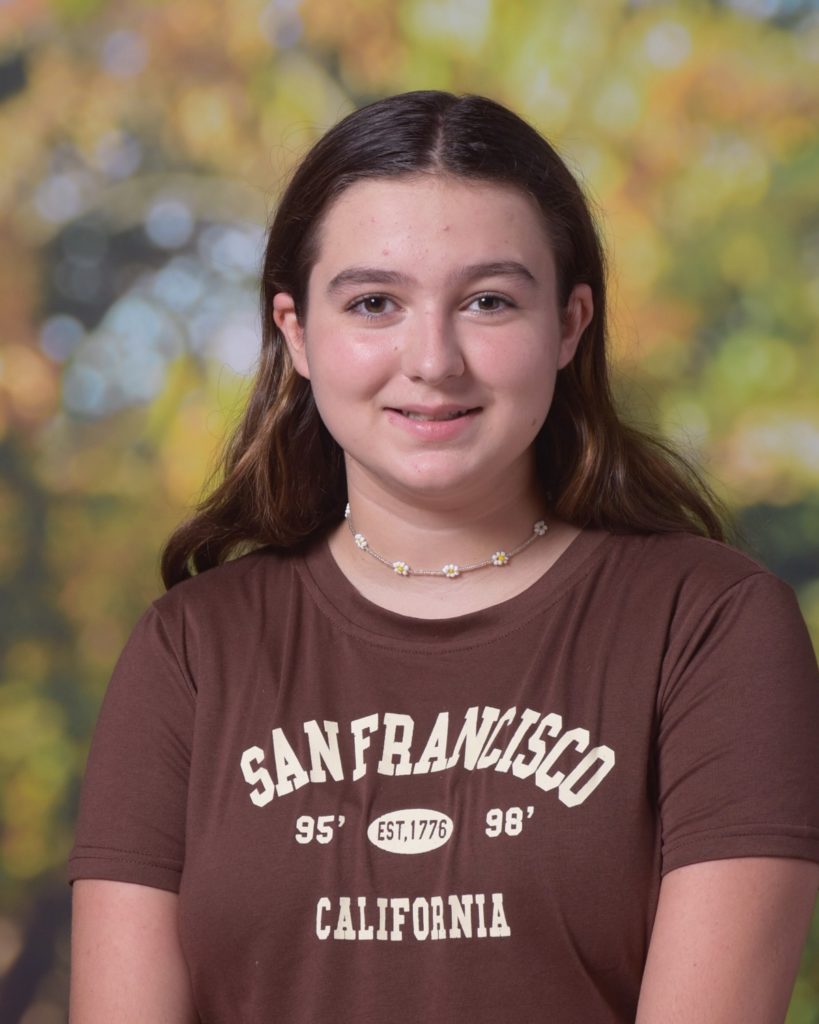 MS GIRLS BASKETBALL
COACH'S Award
ALARA M. '26
Alara is always listening, and always ready to put things into action. She has worked on her delivery to her teammates, and has become a leader on the court. She is always ready to switch up her role, and step into new situations. She is a player I look to when settling the team, and someone I can rely on to get the team hyped up, too! Congratulations, Alara, and keep working hard!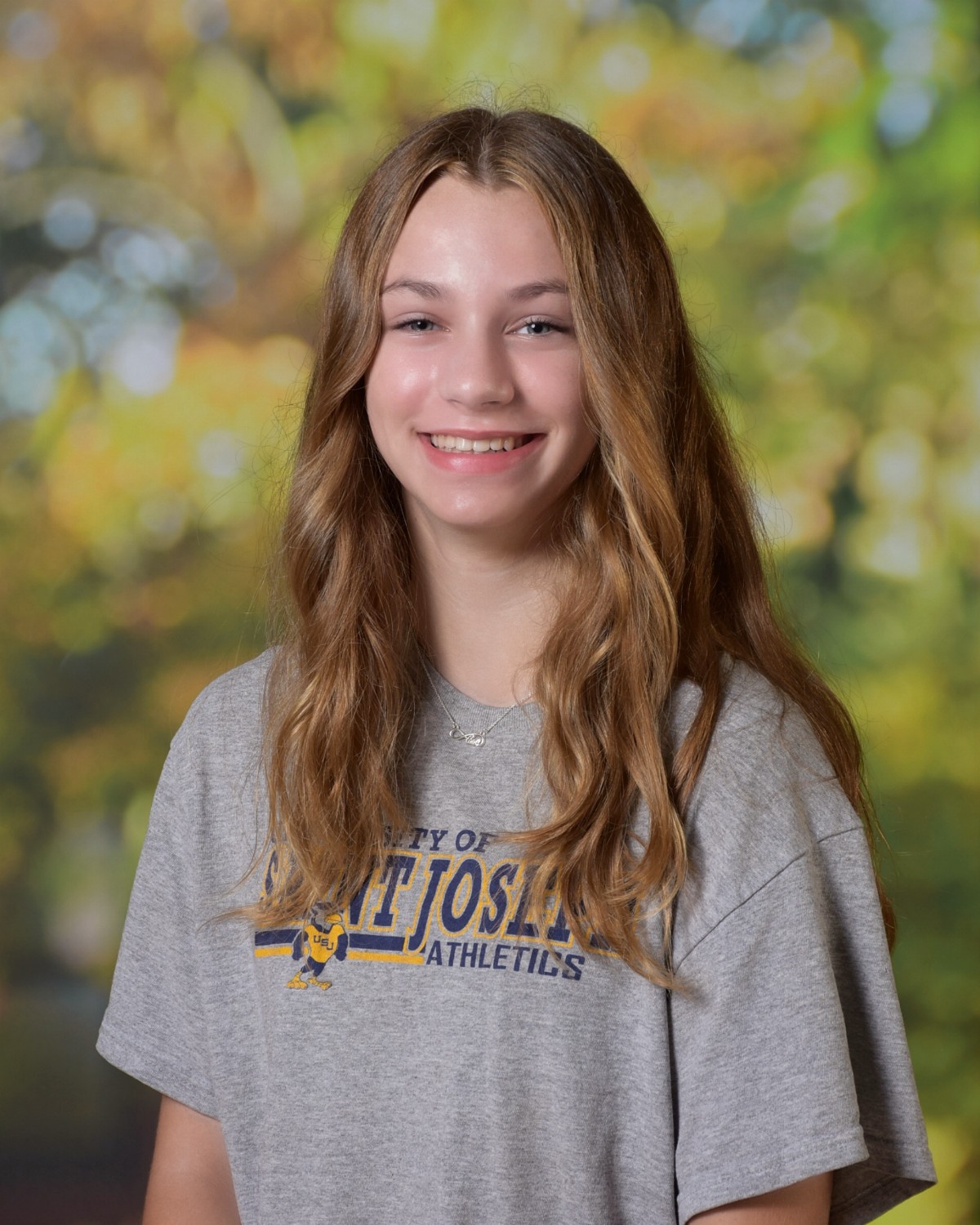 MS GIRLS BASKETBALL
MOST IMPROVED PLAYER Award
MADDY L. '26
Maddy is by far the most improved player on our team. Maddy rides horses, and is an equestrian star, but I knew her competitive nature and hustle would be so useful to our team. Every practice and every game Maddy learned more about the game, and applied her new found knowledge the best she could. It was a pleasure watching her learn the rules, hit some shots, and play awesome defense. Great work, Maddy, and we are so happy you played with us this season!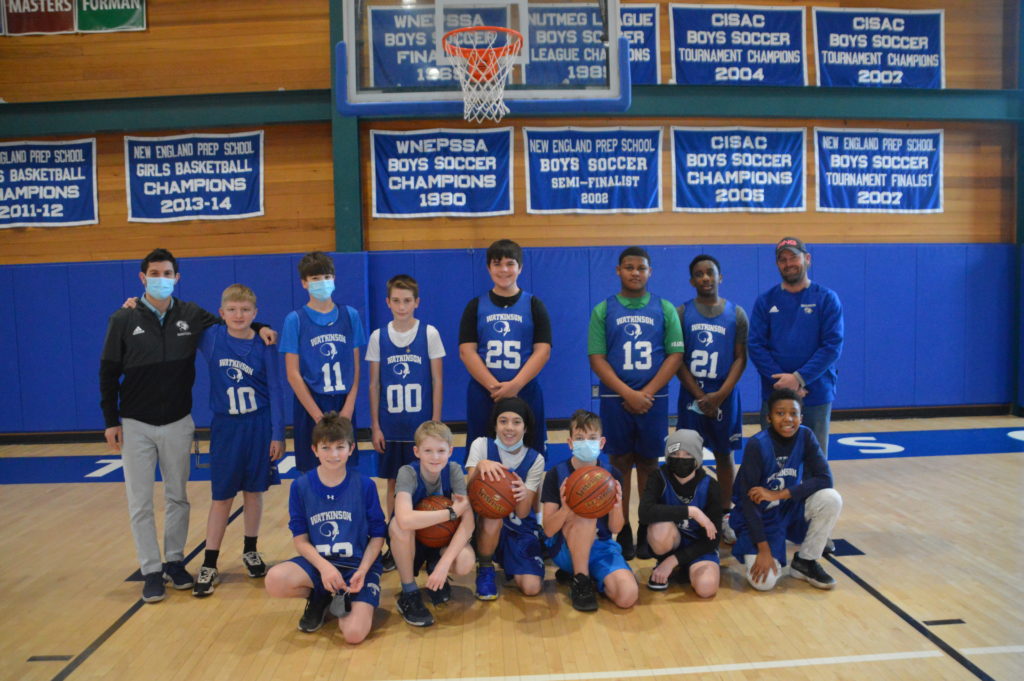 With 12 players this year, the boys middle school team worked hard each practice to improve their skills and teamwork.  Every player contributed to our overall performance in each game and both Coach Gemme and Coach Horwitz thank them all for their commitment this season.  The team finished with 2 wins and 3 losses in a year that was unfortunately marred with game cancellations and missed practices. The Boys never gave up in the games we trailed in and pulled out two nice come from behind wins against I.D.S.; while also making it tight at the end of our losses.   We wish the best of luck to the 8thgraders moving up to the upper school and look forward to working with the 6th and 7th graders again next year!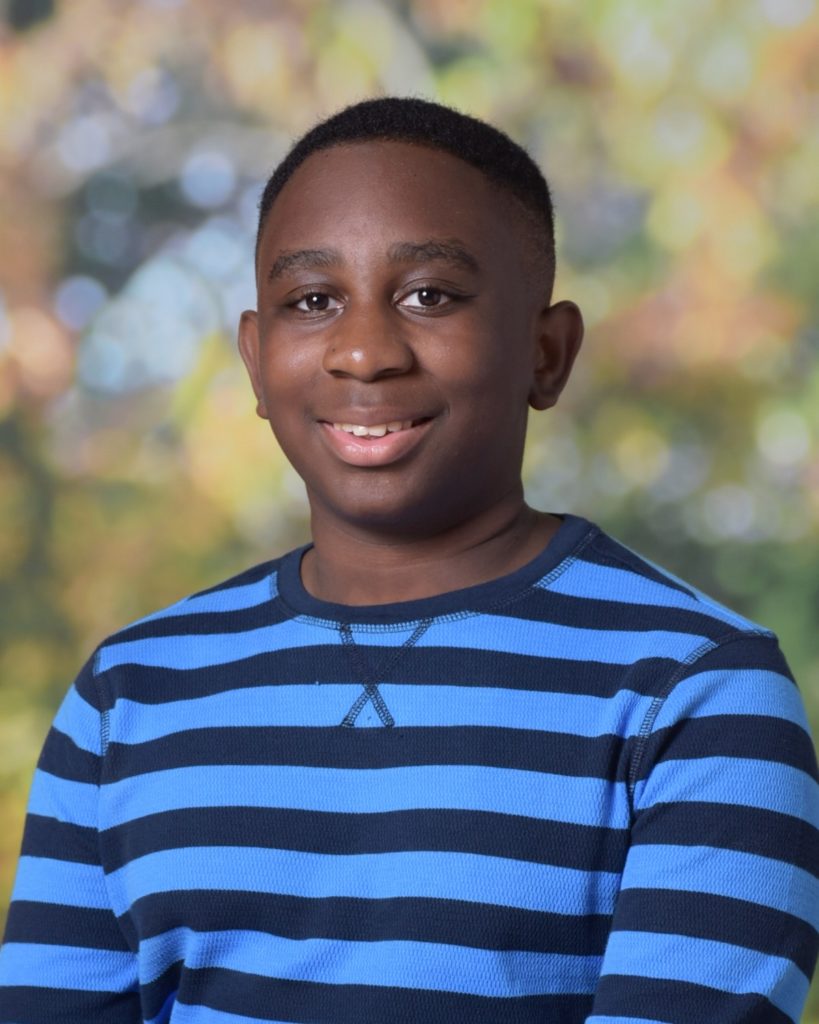 MS BOYS BASKETBALL
MOST VALUABLE PLAYER
AIDAN T. '26
Aidan has a true love for basketball and it shows on the court with the effort he puts into every game.  He quickly became our starting point guard and led the team in points scored over the course of the 2021-2022 season.  His knowledge of the game helped to improve the play of his teammates around him, as well as the ability to control the game while on the court.  Aidan was always willing to move positions or coverage during the course of a game whenever he was asked to.  We wish him good luck next season as he moves up into the High School ranks.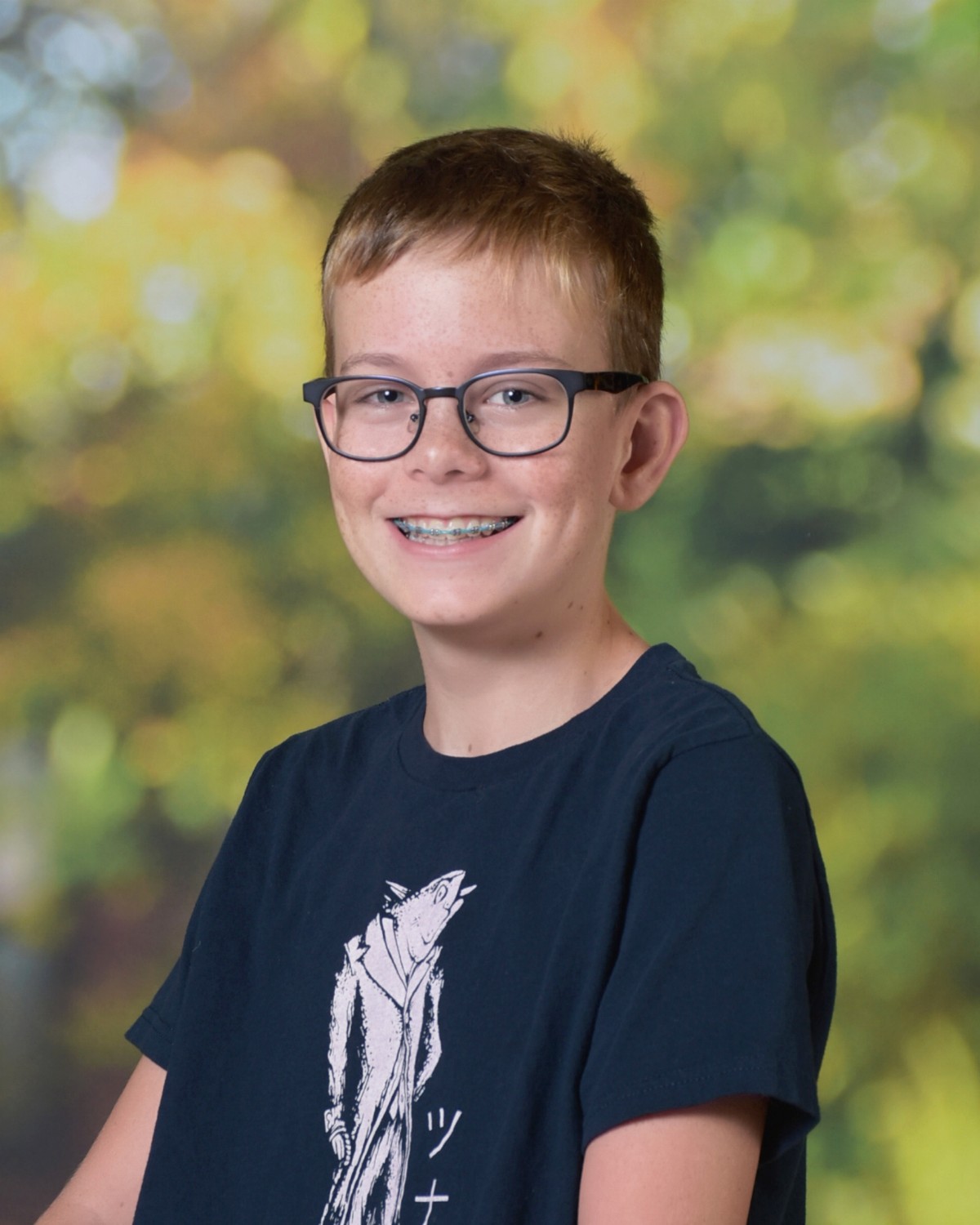 MS BOYS BASKETBALL
COACH'S Award
HENRY B. '26
Our Coaches Award this season goes to Henry for his strong commitment to the team this season.  Henry loves basketball and played as one of our starting guards this year.  In practice, Henry would bring his high energy and skills everyday while helping improve his teammates with a few of his own drills on the court.  He became our 3rd highest scorer and contributed greatly in our team's wins this year.  We look forward to watching him grow and play going forward into 9th grade next year.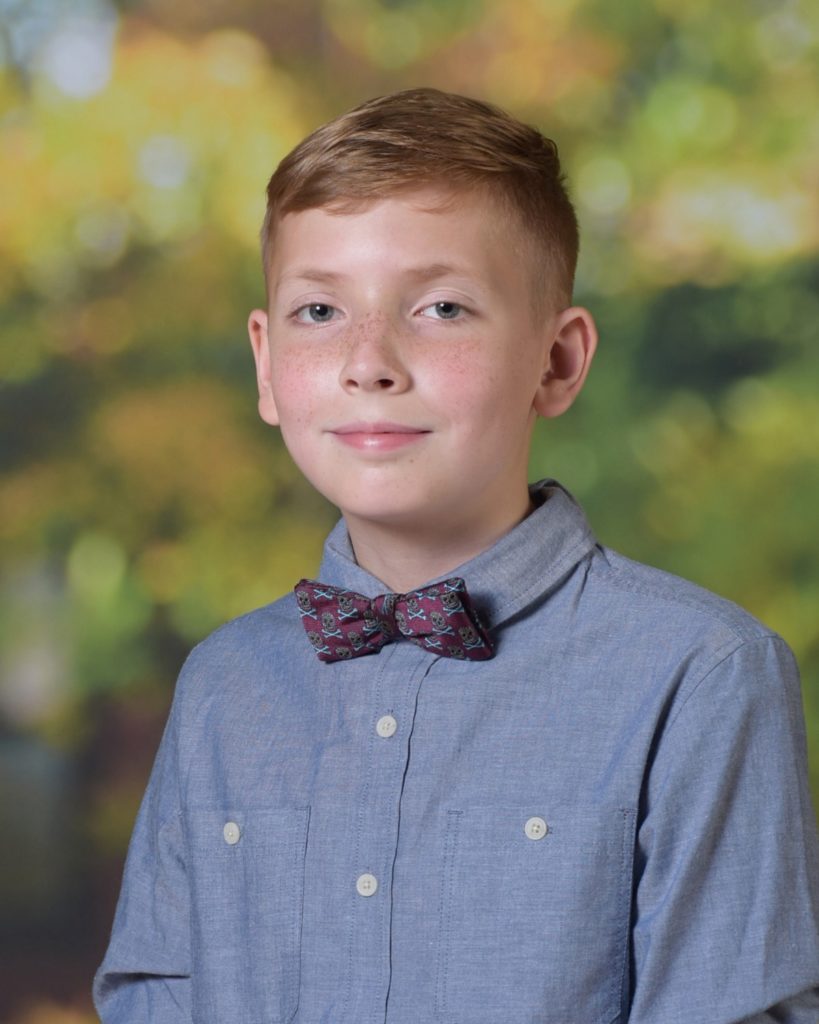 MS BOYS BASKETBALL
MOST IMPROVED PLAYER Award
SPENCER P. '26
Spencer worked hard every day in practice to improve his dribbling and shooting skills.  He scored his first Watkinson points in our second win of the season over I.D.S.   His hard work showed us that we could trust him as a backup ball handler when needed in a game and his defensive prowess got tougher each week.  Spencer's sportsmanship and overall hard work benefitted every member of our team as he worked to make everyone around him better, as well as himself.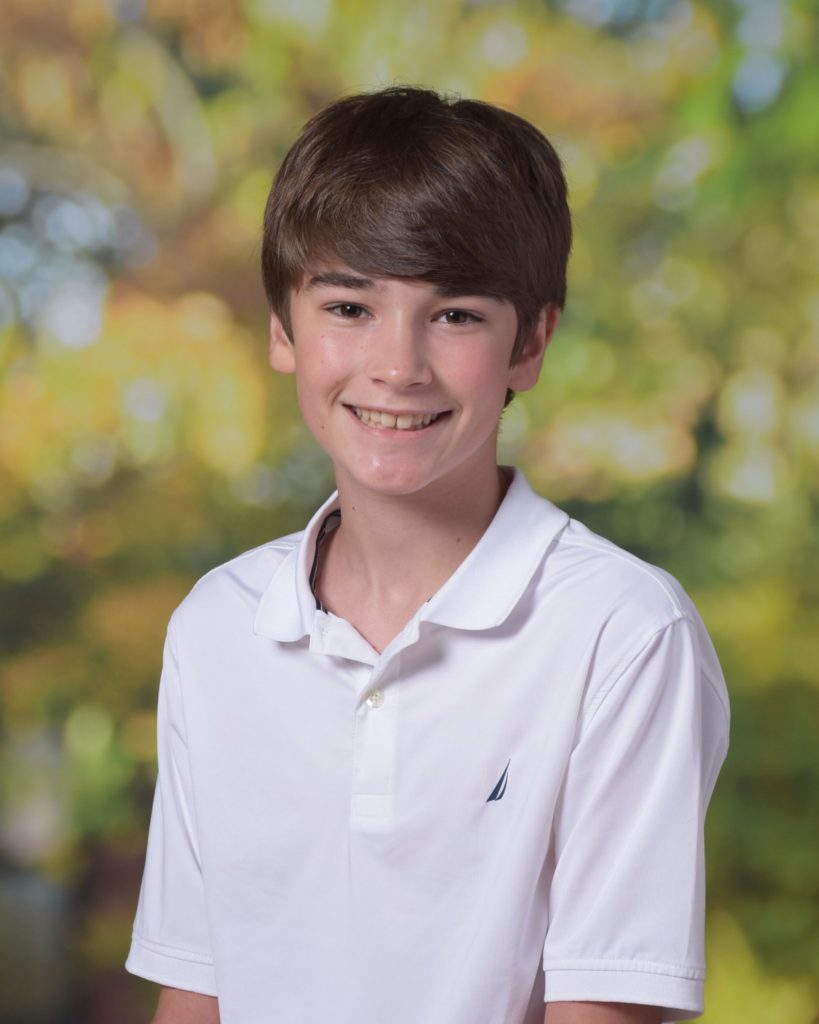 MS BOYS BASKETBALL
McDonald Sportsmanship Award
WILLIAM H. '26
William has played basketball his entire career so far here at Watkinson, so to say he has been a positive contributor to the team would be an understatement. William was never late to a practice and showed up ready to play every day.  He is always the first to help a teammate or opponent up off of the ground; even when it was usually Will himself who knocked them down there.  William does everything asked of him on the basketball court without complaining or groaning about it.  He led our team in Rebounds and Blocks this year; as well as being our 2nd highest point scorer.