The Girls Varsity Basketball Team returned 7 of our 15 players from last season, which helped us build off of last year's success. We brought in 4 new players to help complete our roster. Our team's desire to support one another and play hard together is reflected in our success this season. The team finished off with a 16-1 regular season record and they are looking to compete for another HVAL Championship. With the New England tournament on the horizon, we look forward to seeing what our group can accomplish!
FROM THE CAPTAINS
Maryam H. '24 — As players from the previous year headed into pre-season this past November, we had all thought about the players who graduated and who had played a significant role in our past season. Although, this thought didn't stop returning players and new players from stepping up and making our mark as a team. We've created a safe space for every player on and off the court. Practices have been filled with both laughter and the blow of a whistle. As a team, we've achieved the habit of sportsmanship towards other teams, but especially towards one another. We've fused as a team this year, and our momentum as one won't stop anytime soon.

Kayla H. '23 — The unwavering dedication by the coaches is something our team will never forget. Despite the highs and lows, our team stuck together and had a successful season. Our team culture was only accented by Coach Chris's calm yet funny personality. His endless advice and talks about basketball was not only beneficial to the team's success, but helped us always keep in mind the bigger picture. From the sidelines you can see he's quiet, but you'll learn quickly to listen carefully to his wise input. Thank you Coach Chris, Coach Baisden, and Coach Alferi for their support throughout the season. Lastly, thank you to the team for making this season a memorable one.

Kendall R. '24 — Coach Alferi always brings the energy to everything, whether that is a game, a practice, or just a normal day around school. She never fails to put a smile on our faces, and encourages us to push through and try harder with everything we do. Coach carries the perfect balance of seriousness and spirit. She exceeds as a coach, displaying all the characteristics and more that are needed to be a leader of a successful team. Thank you Coach Alferi, for always bringing positivity, and laughter on and off the court!

Eva G. '25 — Our 2022-2023 season has been amazing and as one of the captains, I know that I could speak on behalf of our team to the tremendous support and guidance of our coaches: Head Coach Kristalyn, Coach Chris, and Coach Alfieri. I understand the crucial part coaches play in preparing teams for any game situation. I'm grateful for our coaches' commitment to each of us. I'm especially grateful for Coach Kristalyn for helping me become a better player and always being willing to listen. Each of the coaches have helped all of us become better versions of ourselves, treating us with fairness and respect. Thank you coaches for a great season!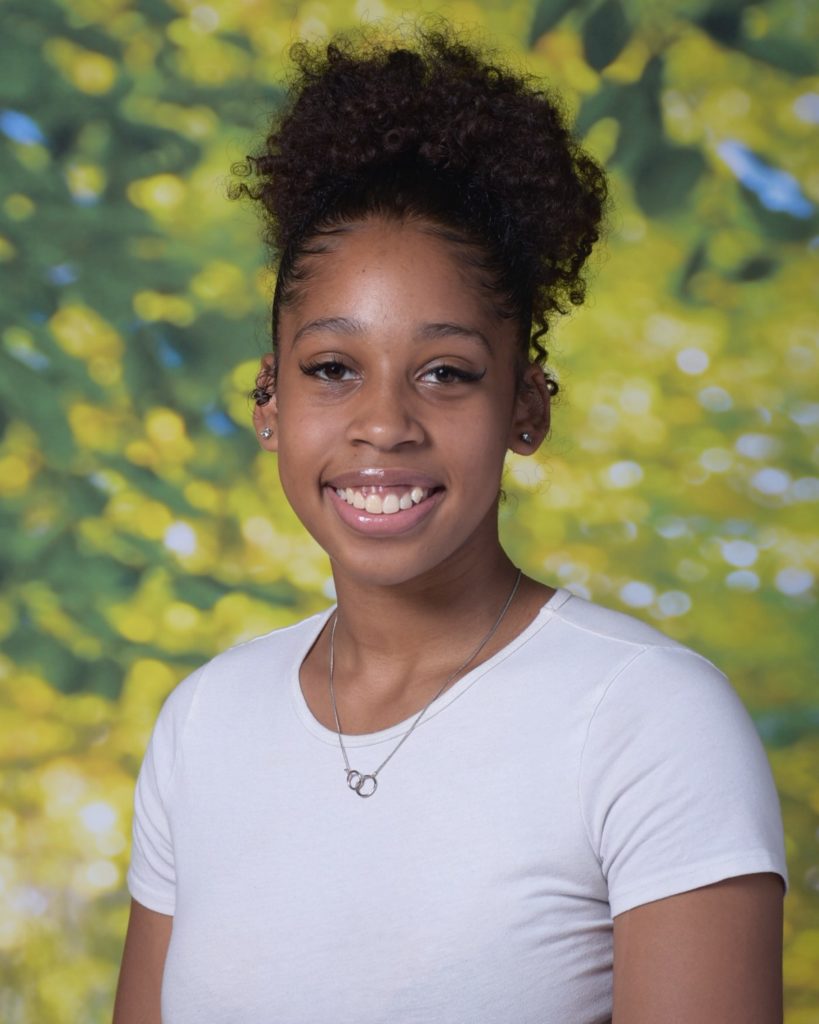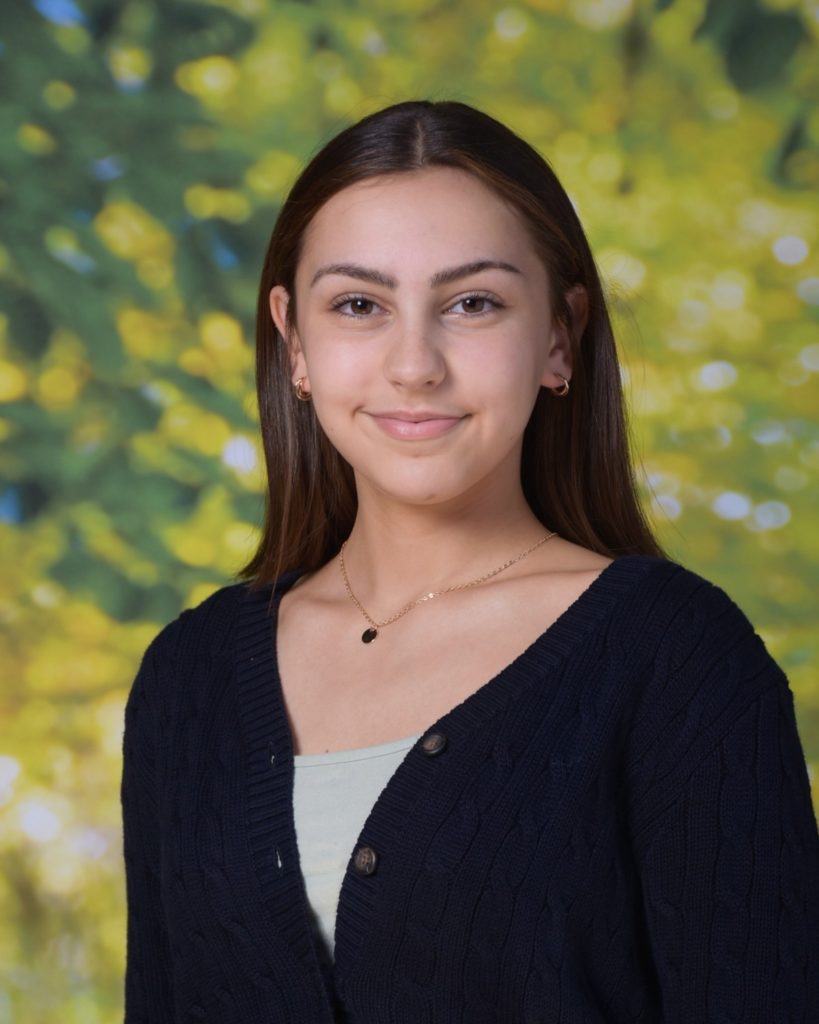 girls varsity basketball
most valuable player
KAYLA H. '23
Joining any team as a PG/ one year player can be tough. You're expected to adapt to the the team's play, culture and chemistry all while balancing the new challenges a new school can bring. Kayla exceeded these expectations, balancing it all, while also being a great leader for her teammates. She fit right in and proved to be a problem for all our opponents on the court. She plays the 1-5 for us, scoring at all three levels. She also takes pride in finding her teammates and running our offense. We can count on her down the stretch when we need to score or come up with a big defensive stop. She gives our team a huge offensive and defensive spark, which has contributed to our success so far. Congratulations Kayla!

EVA G. '25
It has been a pleasure coaching Eva the last two seasons. Her improvement over the course of one year has been tremendous and very fun to watch. Eva is evolving into a leader on the court. Running the point guard position is no easy task, but Eva takes it on with pride. Her shot has become almost automatic and we can count on her to hit big shots when we need them. Her on ball defense is stifling, often causing turnovers for the opposing guards. Her regular season high this year is 32 points, showing her ability to score. Eva's game is smooth and consistent and her play has contributed to our success so far. Congratulations Eva!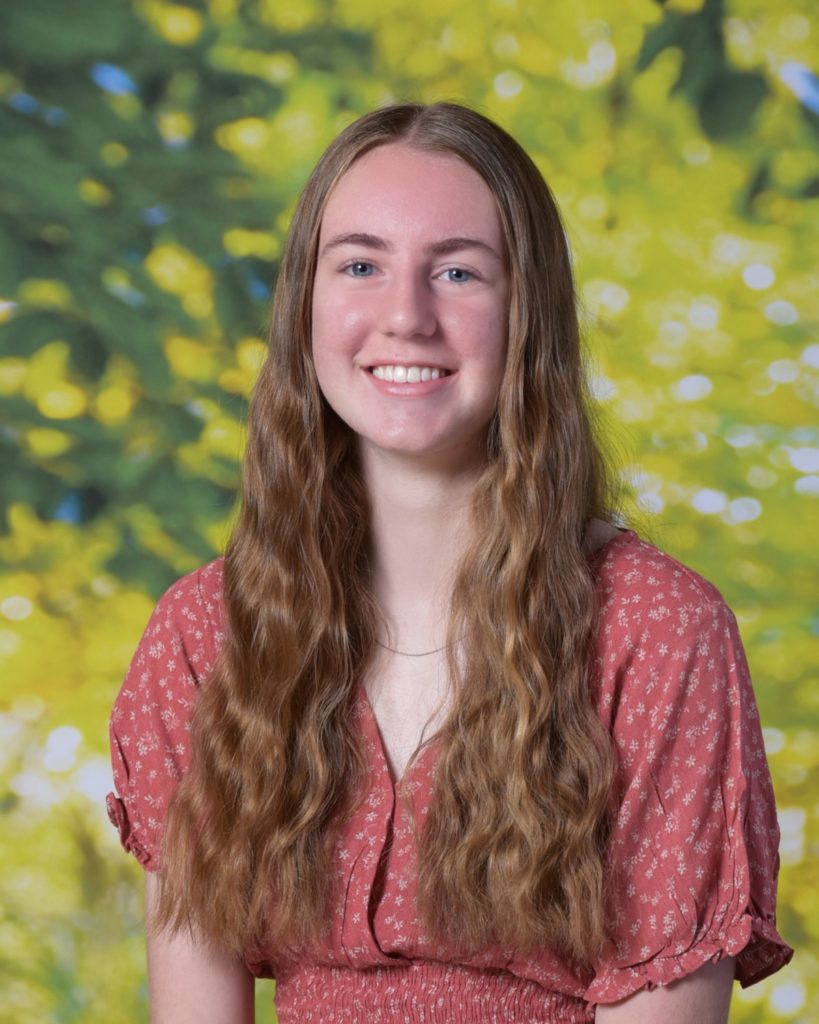 girls varsity basketball
most improved player
KENDALL R. '24
Kendall's shooting percentage has skyrocketed this season. She has become a knock down shooter for us, hitting the three ball very consistently. Her increase in overall confidence and IQ has been incredible to see as well. She is the glue to our team, keeping us all connected and playing together. Her role on this team, on and off of the court, is a big one and we appreciate everything she does. Congratulations Kendall!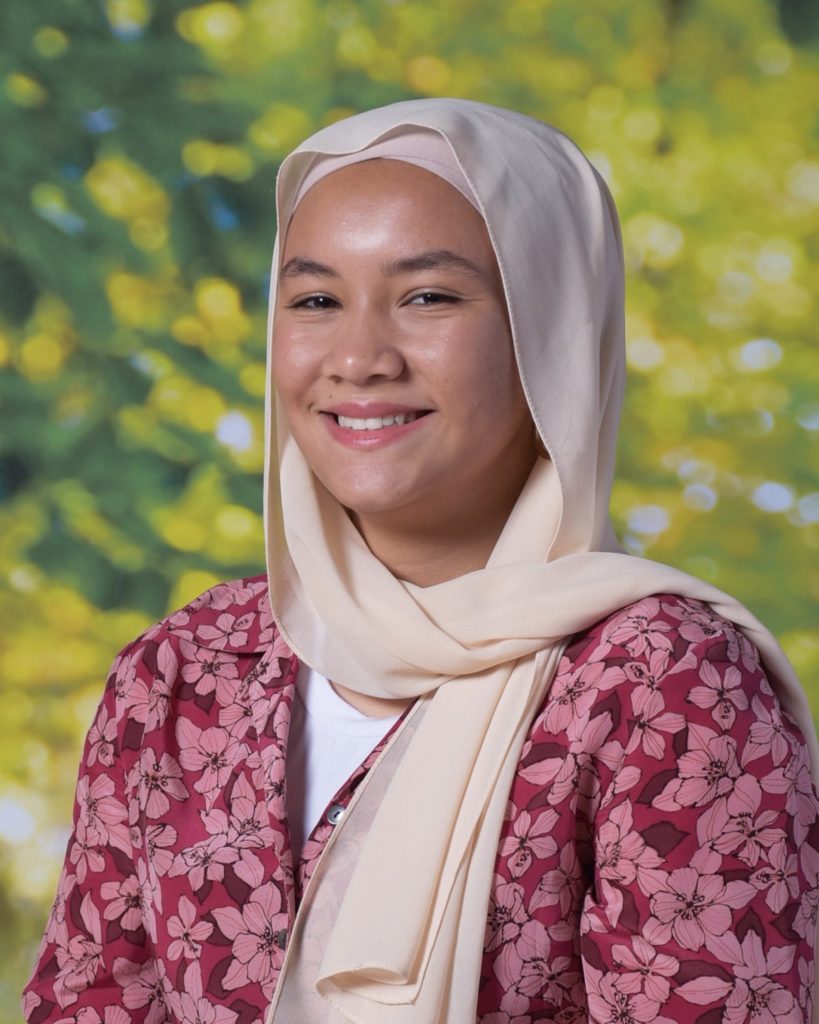 girls varsity BASKETBALL
MCDONALD SPORTSMANSHIP AWARD
MARYAM H. '24
Maryam supports her teammates on and off of the floor in many ways. She is always a positive voice on the floor, encouraging her teammates the entire game. She cares about how hard we practice and how hard we compete in games. She works hard in her role, contributing to our success so far. Her positivity, support, encouragement and care are valued and appreciated. Congratulations Maryam!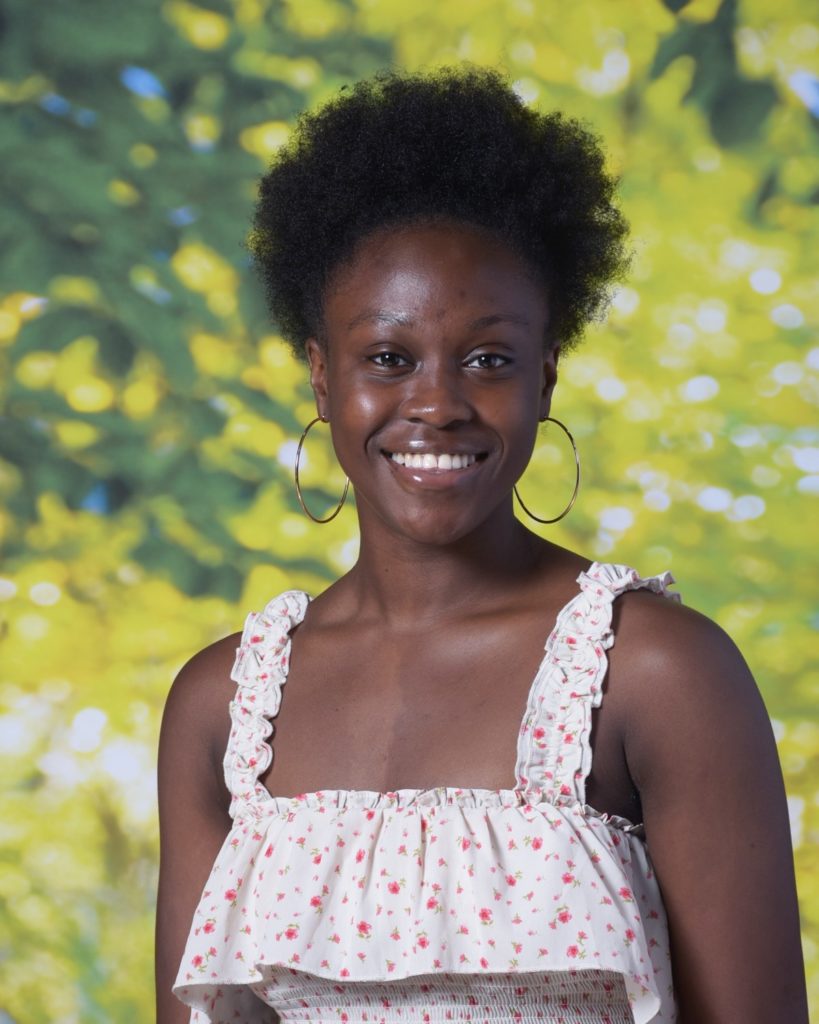 girls varsity BASKETBALL
COACHES AWARD
JAMELLA W. '24
Jamella is arguably the most important player on our team. Her unique ability to track the ball in the air and out jump anyone in the gym has allowed her to be our leading rebounder this season. While Jamella's rebounding numbers are usually one of the highest numbers in the stats, several other aspects of her game don't show up there. Her speed and hustle on the court are unmatched. She takes pride in her defense. Jamella is always exactly where she needs to be on the court. She's consistent every single game and we can always count her to execute within her role. We are lucky to have her! Congratulations Jamella!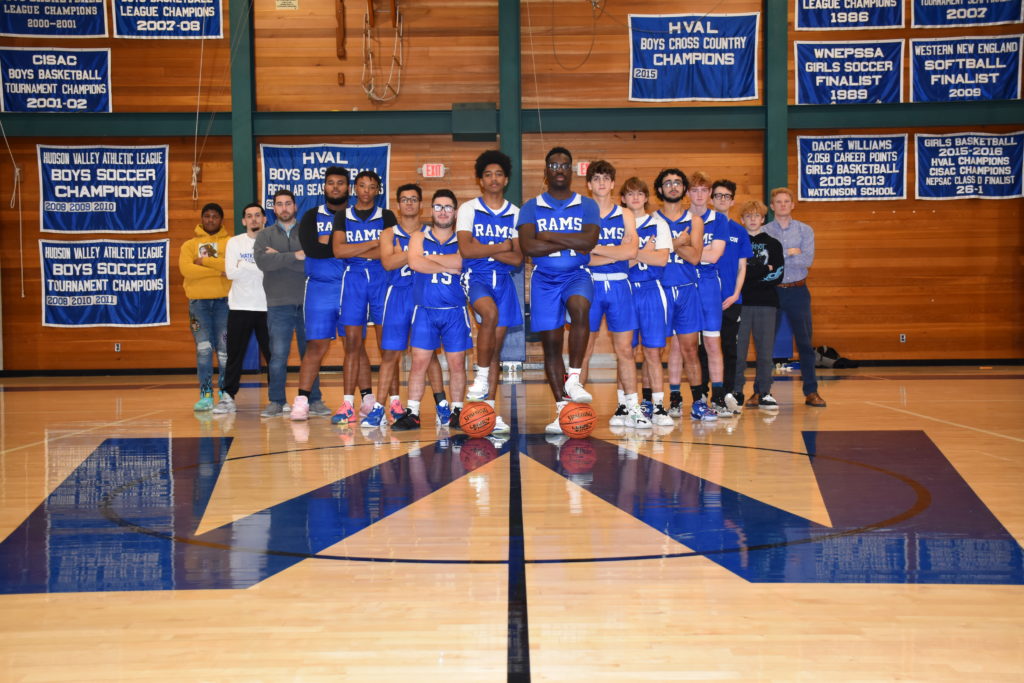 The Boys Varsity Basketball team enjoyed a successful 2022-23 season. Despite bringing on nine new players, the team had great chemistry and comradery all season. The team finished the regular season with a 12-3 record (with two of those losses coming against teams several Classes above us) and tied for the best Conference record. The boys made it to the HVAL Finals, where they lost by four in a hard fought game. They are looking forward to a deep run in the New England Tournament.
FROM THE CAPTAINS
Quincy G. '24 — Coach Zelenka is one of a kind. His boisterous personality and fiery spirit is a prime source of fire for our team. Coach Z. brings that energy to practice every day, whether he's coaching or playing against us. Having Z as a coach has been a pleasure, his wisdom and knowledge of basketball has helped all of us develop as a team and as individuals. Thank you Z, for being an amazing coach and always bringing it.

Being new to the team this year, Coach Ciprani (Coach Cip) has gelled right with us. He brings the reinforcement to the team, picking us up, encouraging us to keep playing, and making sure we're our best selves. Coach Cipriani has been an amazing addition to the program and we are extremely grateful to have him. Thank you Cip, for being a great presence and bringing positivity to our team and supplying great snacks.

Coach Gonzales is unlike any coach I've ever played for. His knowledge of the game is one of a kind. His ability to dissect different aspects of basketball is incredible. Coach Los, a previous Watkinson basketball player, has brought a new feel to the team, helping us set goals and giving us the tools to achieve them. Thank you, Coach Gonzalez, for bringing a funny-yet-serious personality to our team and being a great coach.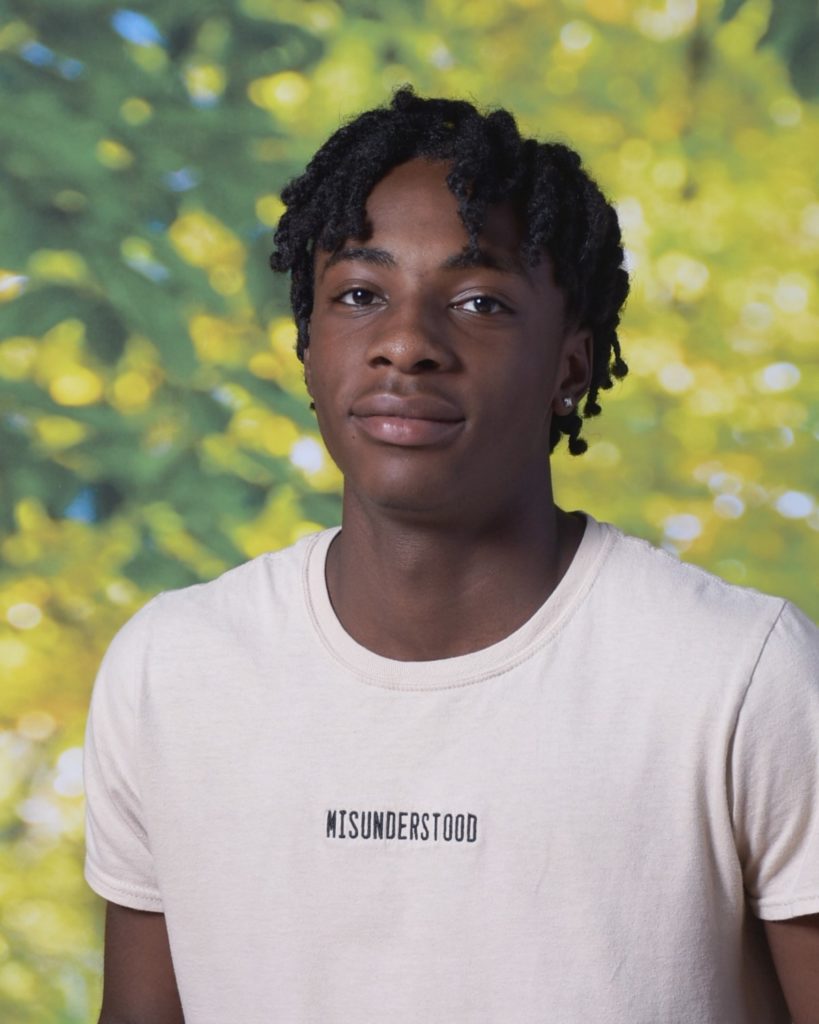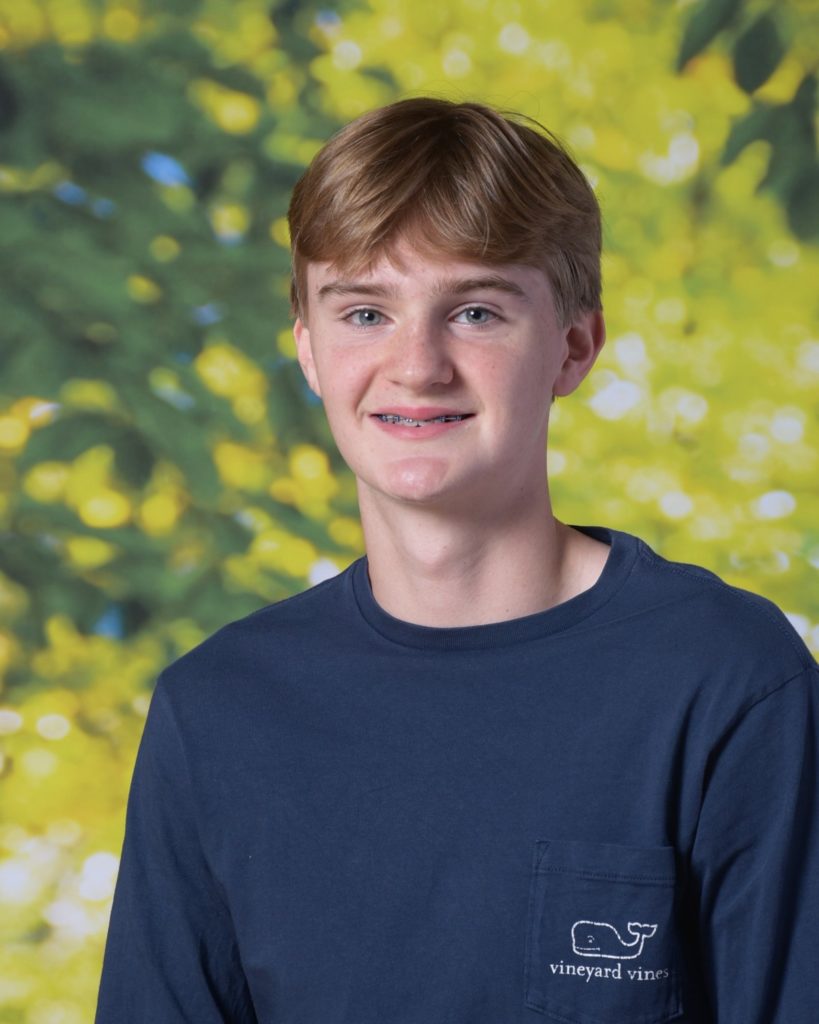 boys varsity basketball
most valuable player
KEMANI T. '23
Kemani is the true definition of a two-way player. He is the team leader in multiple statistical categories including steals, blocks and assists. His court generalship and relentless attacking of the hoop allows our offense to function and thrive, while his constant activity and communication on defense help to stifle the opposing team. Congrats on a great year, Kemani!

ELI L. '24
Eli is the team's leading scorer, averaging over 20 points per game. His elite shooting and understanding of space have been instrumental to our offensive success this year. Congrats, Eli on a great year!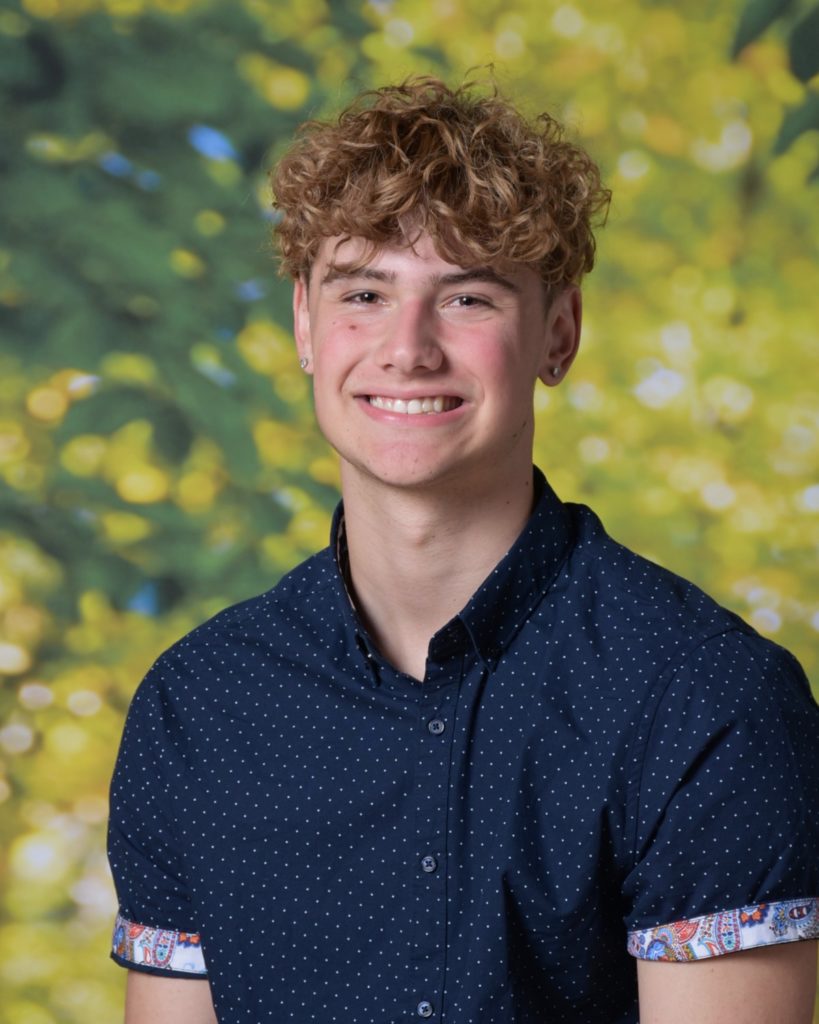 boys varsity BASKETBALL
most IMPROVED player
RYAN B. '23
Ryan has put in the work in practice all year and it has really shown on the court. Ryan has become an extremely reliable threat around the basket, both on post ups and dribble drive dishes from our guards. Every practice and before every game, Ryan has focused on his free throw shooting and has become one of our most reliable shooters from the line. Congrats on a great season, Ryan!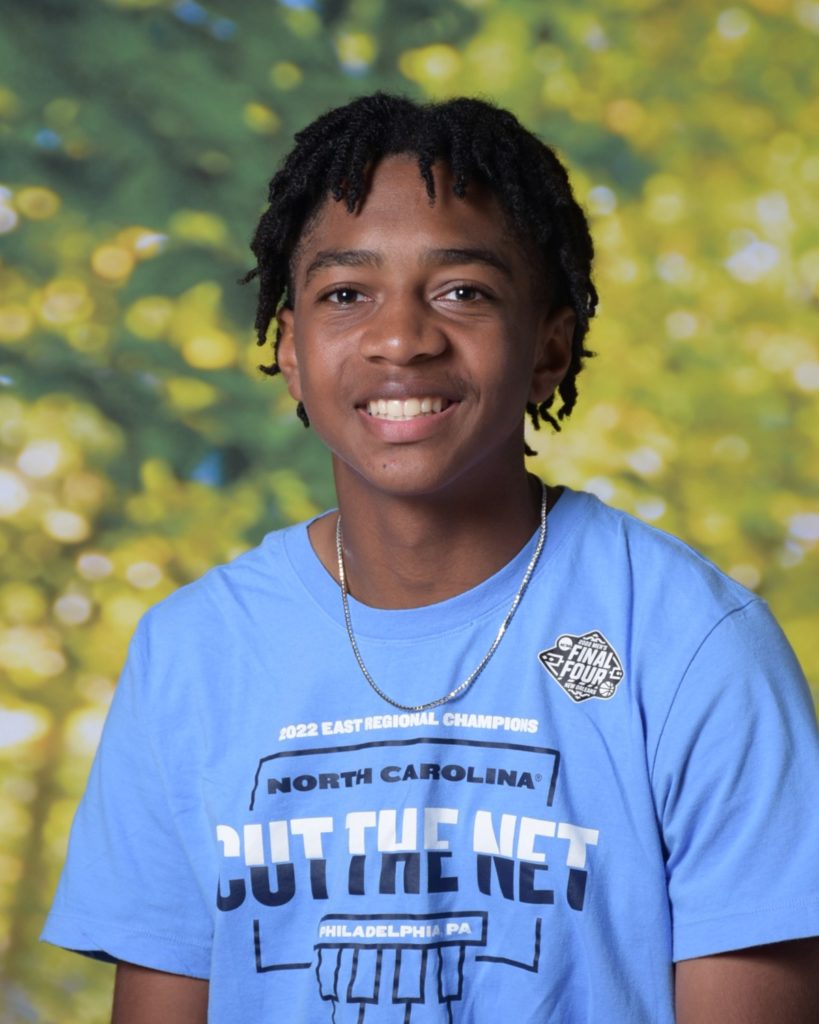 boys varsity BASKETBALL
COACHES AWARD
QUINCY G. '24
The Coaches Award is, in some ways, the most important award our team has. The award description states that a coach would wish they had a team full of this player. Quincy fits that description perfectly, and more. He is another coach on the floor and in practice. He leads by example, and with his attitude and mindset. He leads us in warmups in practice and before games, and he sets the tone for each day. He has been instrumental to the success of our team, not only with his play, but with those intangible qualities which mark him as such an effective leader. Congrats Quincy on a great season!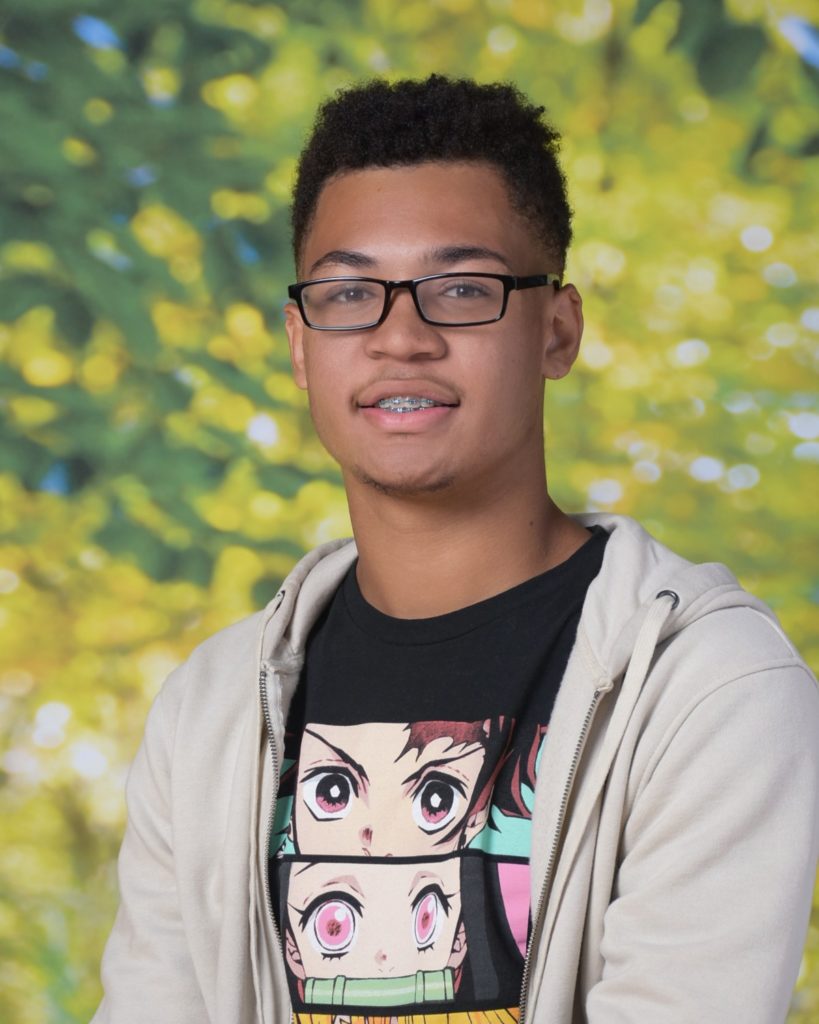 boys varsity BASKETBALL
MCDONALD SPORTSMANSHIP AWARD
JOSIAH A. '23
Josiah is everything you could ask for in a teammate and competitor. He is an enthusiastic supporter of his teammates, always works his hardest, plays whatever role he is asked to play to the best of his ability, and stays ready for his opportunities. He embodies the best principles of Watkinson athletics. Congrats, Josiah, on a great season!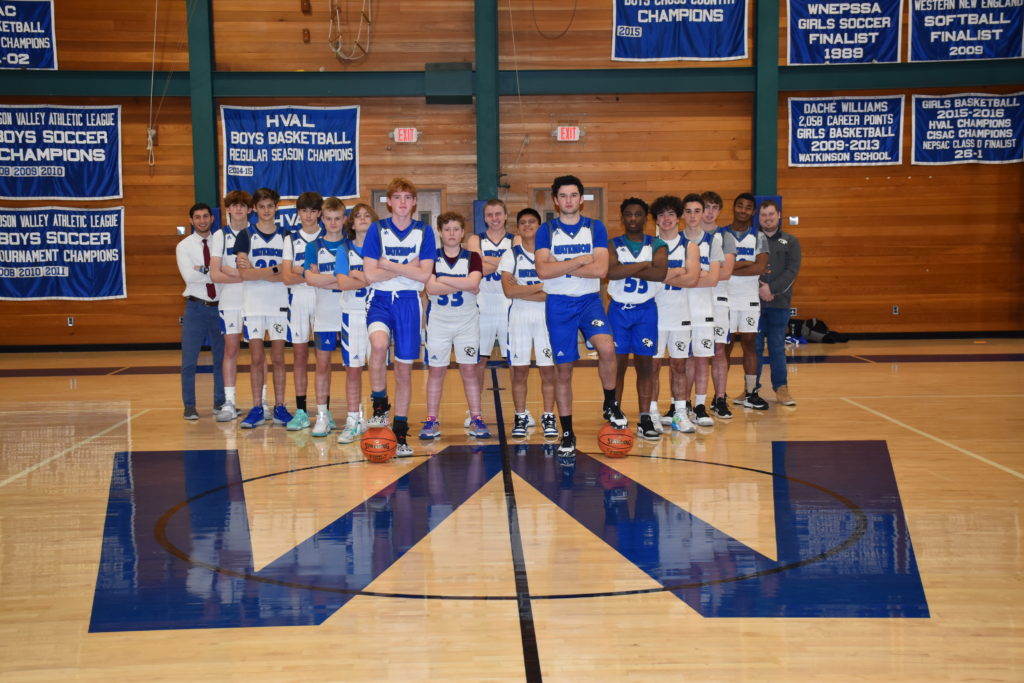 Our 2022-2023 basketball season was a memorable one! Our team's togetherness and the culture we built stood out the most. When we faced adversity, we didn't point fingers or argue with each other, we moved onto the "next-play" and supported each other no matter what. Team success was always prioritized over individual success. If you watched our team, you would have observed our bench chanting "defense", players standing up in excitement after a made basket, teammates sprinting over to a fallen teammate, and a lot of connected huddles!! Every player on our team scored this season which was a goal of ours! This team invested time outside of practice by watching film, participating in zoom calls with a few college basketball players and a confidence coach, and even met at an outdoor park in January for an optional practice because the gym was being used. No matter the situation, we found a way to keep moving forward…and enjoyed a lot of smiles and laughs along the way! We are so proud of this group! #TOGETHER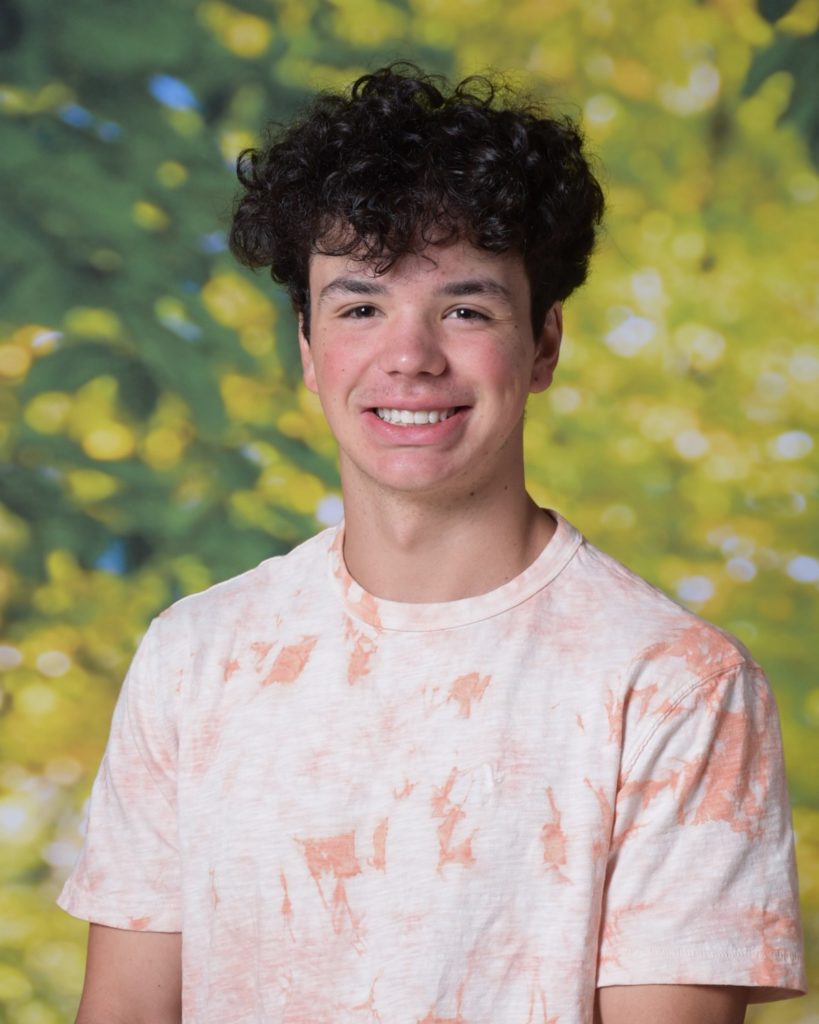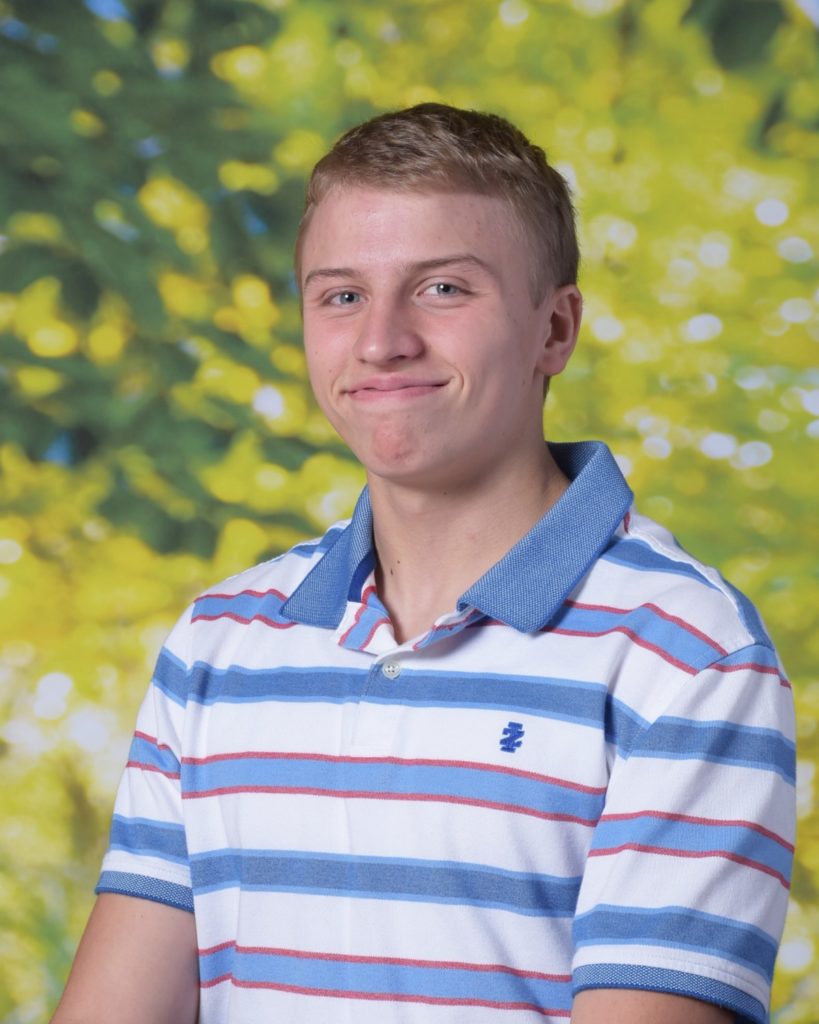 JV BOYS BASKETBALL
most valuable player
RORY B. '24 (top photo)
Rory's leadership was influential for our team starting from day 1 this season! Good teams are coach-led. GREAT teams are player-led. He used his voice to empower our team to be the best we can be. Rory led our team in scoring this season and his passing and defense helped us be competitive in every game. Thank you, Rory!

JAMES P. '24 (bottom photo)
James enthusiasm for basketball and for working hard made him standout as a most valuable player. James energetically led our team in dynamic warm-ups and running stairs after practice and it helped elevate our team's performance immensely. He was fearless on the court and stepped up for his teammates no matter what we asked of him. Thank you, James!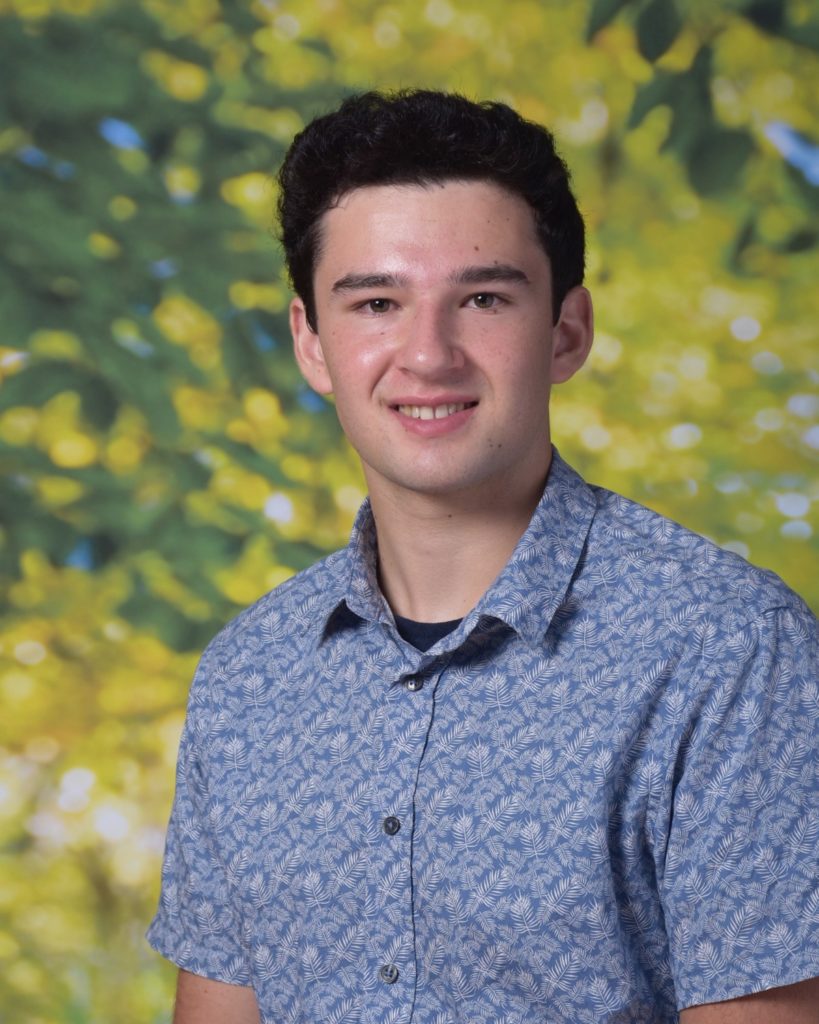 JV BOYS BASKETBALL
MCDONALD SPORTSMANSHIP AWARD
JACOB B. '23
Jacob was a great teammate, possessed a "never give up" attitude, and always sprinted over to help his teammates up off the ground. Jacob made a three-point basket on senior day and our bench's reaction to his shot was a snapshot of the impact he had on every single one of his teammates. Thank you, Jacob!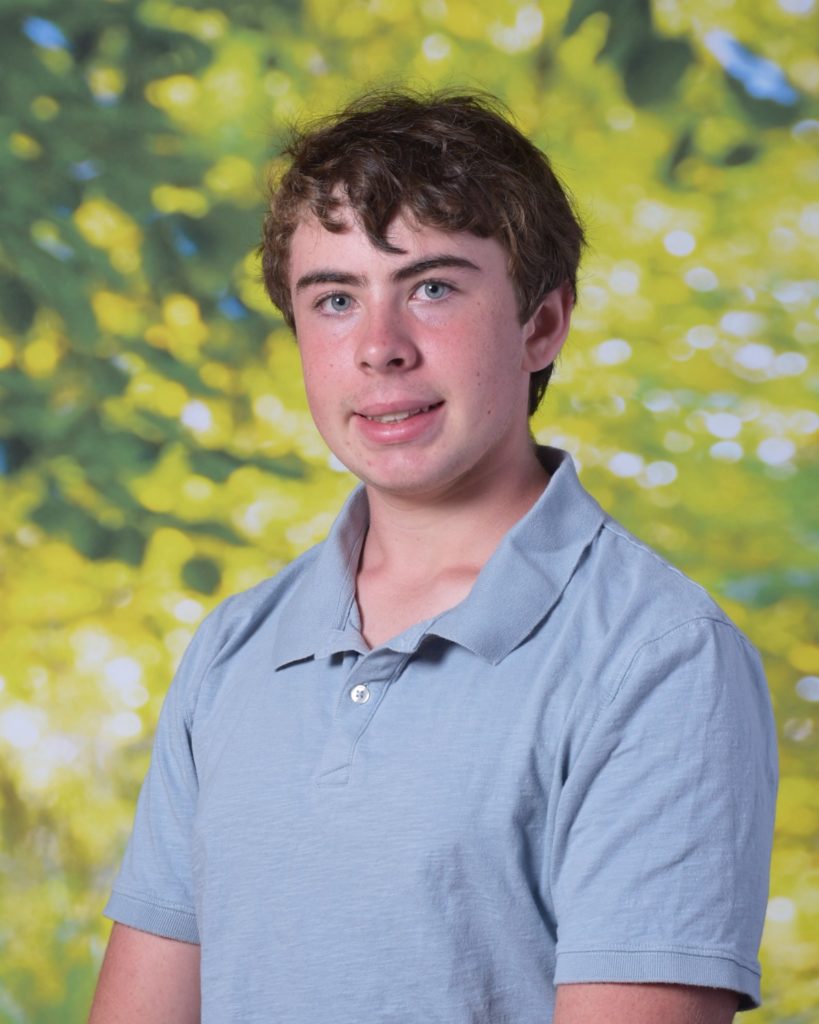 JV BOYS BASKETBALL
most improved player
CONNOR M. '25 (top photo)
Connor has a great work ethic, improved so much this season, and never complained. He consistently showed up and gave his best effort for his team. Connor scored a few baskets in our Marvelwood game and our team was so excited for him! We look forward to seeing how much Connor improves during the off-season! Thank you, Connor!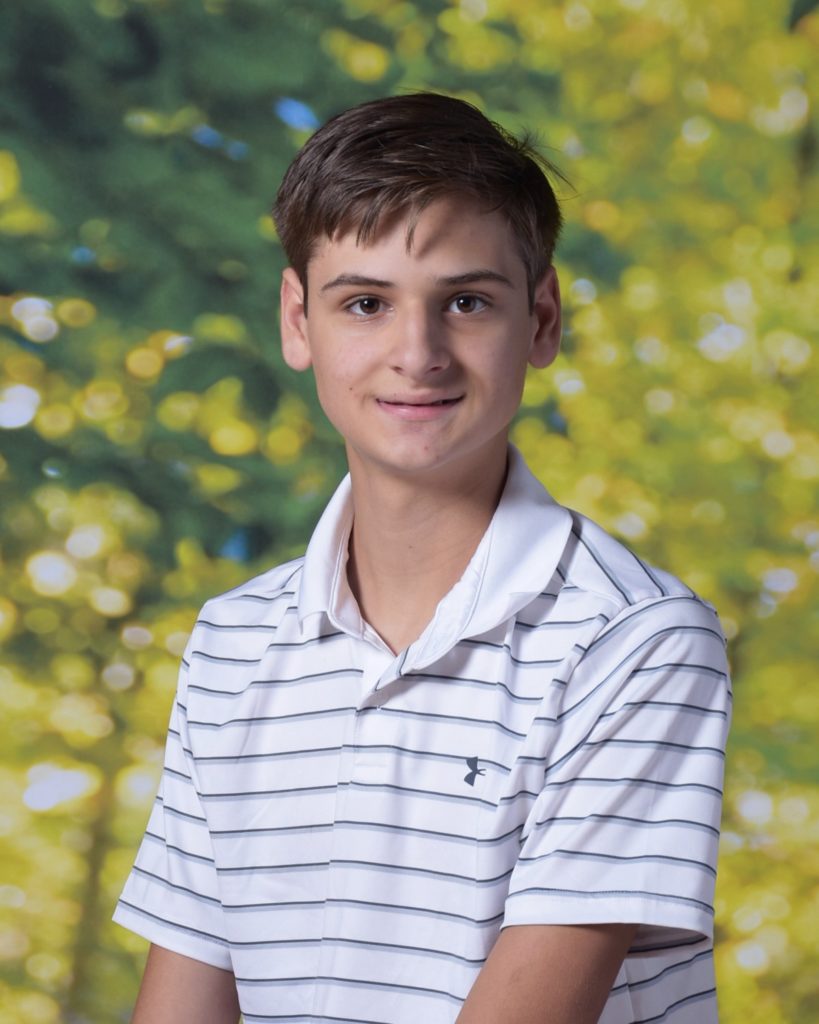 JV BOYS BASKETBALL
COACH'S AWARD
RYAN R. '25
Ryan served as our team manager last season and played on our team this season! Ryan is a fan favorite among our team because of his positive attitude and how much he genuinely cares about his teammates success. Ryan had an awesome game at Marvelwood this season where he scored a career high eight points and helped us win the game. We know Ryan will be working on his skills and his three point shot for next season! Thank you, Ryan!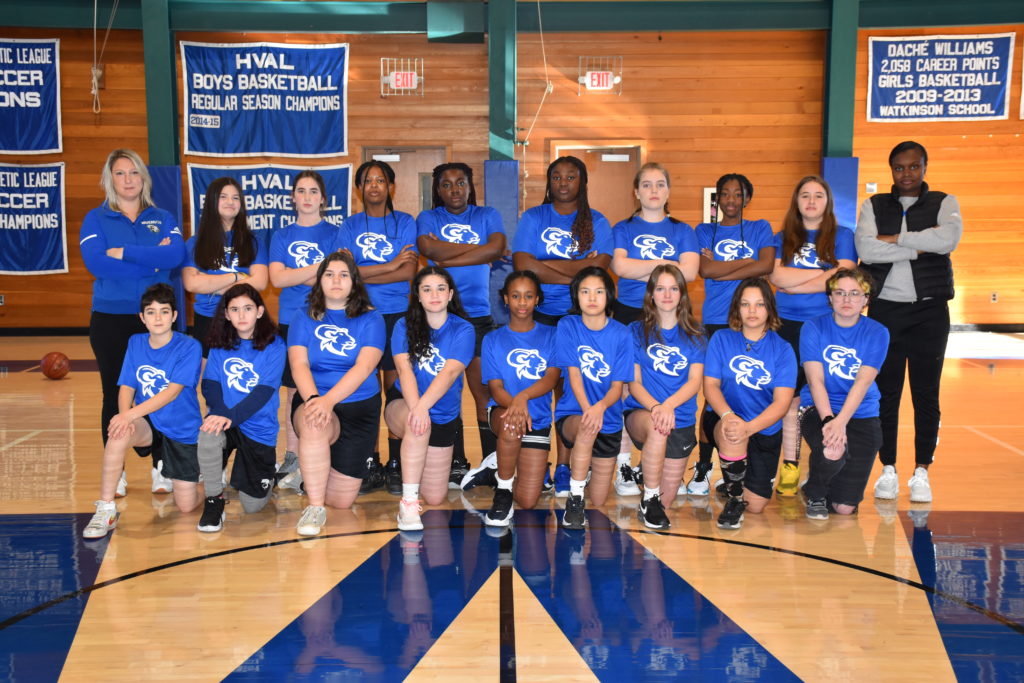 This season was all about building our team's chemistry, knowledge, and skill. There were so many players interested we created a blue squad and a white squad, where each squad had varying levels of experience and skill. Some of our players just started playing this season, and some of our players are old pros. Regardless of their level of experience, each player came to practice and games ready to learn, and prepared to compete. We are so proud of all of the effort, resiliency, and courage our team has shown. There is nothing more exciting than our team scoring more points than last game, or competing against each other in our home gym! Congratulations on a season full of growth to the Girls' Middle School Basketball team!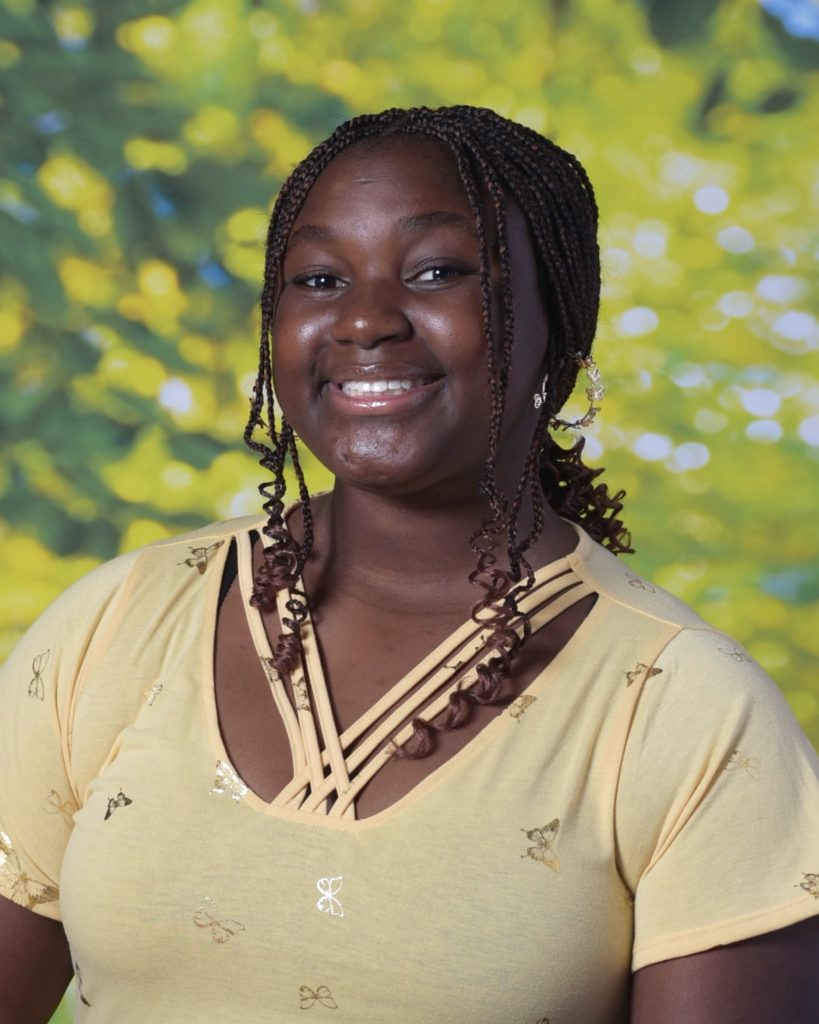 MS GIRLS BASKETBALL
MOST VALUABLE PLAYER
DESTENI D. '27
Since 7th grade, Desteni has been on the Watkinson Middle School Girls' basketball team. She has brought energy, leadership, laughter, and perseverance to our team. In 8th grade, she is the leading scorer on the team and a valued teammate by all players. In every practice she worked to develop her skills, learned more about the game, and looked to her coaches for advice and guidance on how to be a leader to others. I am honored to have coached her these last few years, and am excited to see her grow as a basketball player, and a Watkinson student athlete!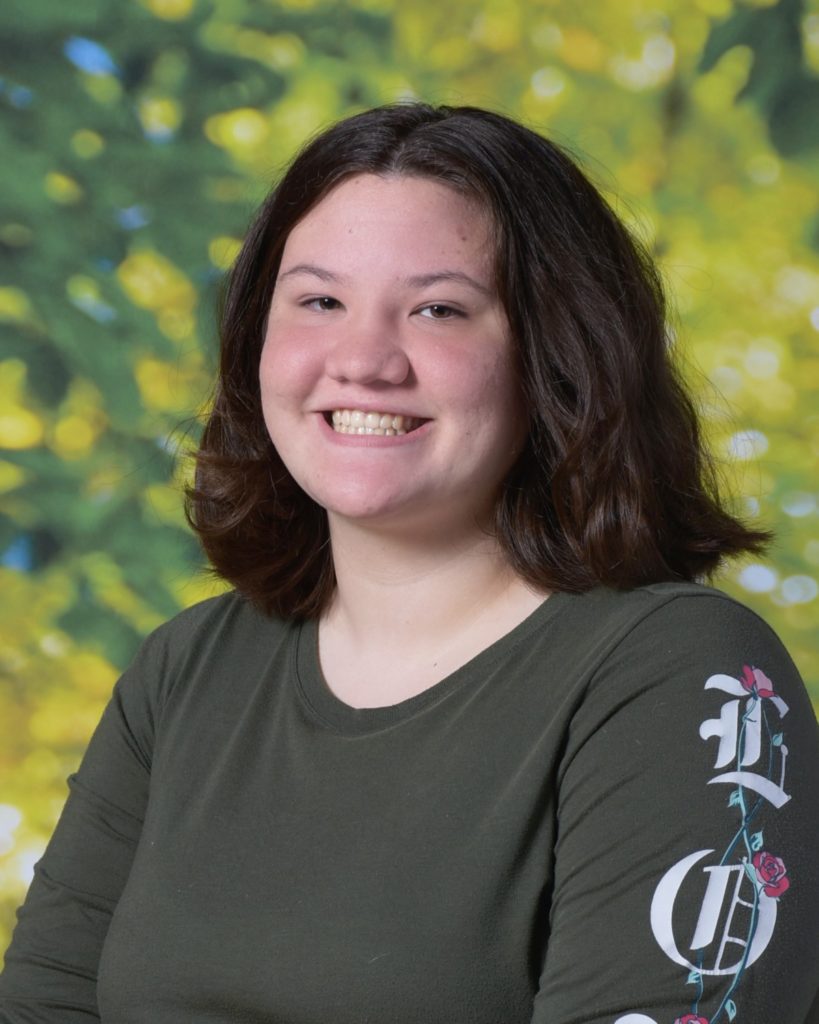 MS GIRLS BASKETBALL
McDonald Sportsmanship Award
RAYNAH M. '27
Raynah is the epitome of a good teammate and great sportswoman. She sees basketball as a game to be won, but more than that, a game to be enjoyed. You will often see Raynah helping others up, pausing mid-dribble or shot, and checking in with the other team to make sure they are not hurt. Although we will work on the "when" of these actions, it has been a pleasure to see Raynah consistently be a helper and a competitor that sees the whole person she plays against and with. Great work Raynah, we are so proud of you!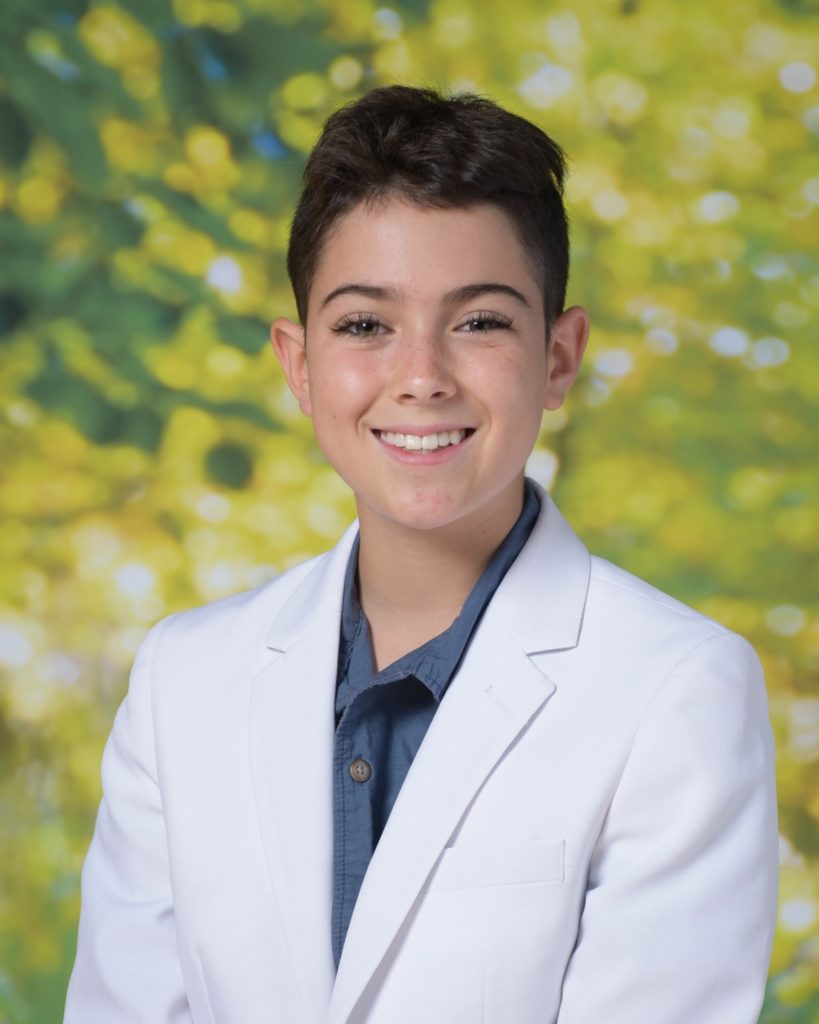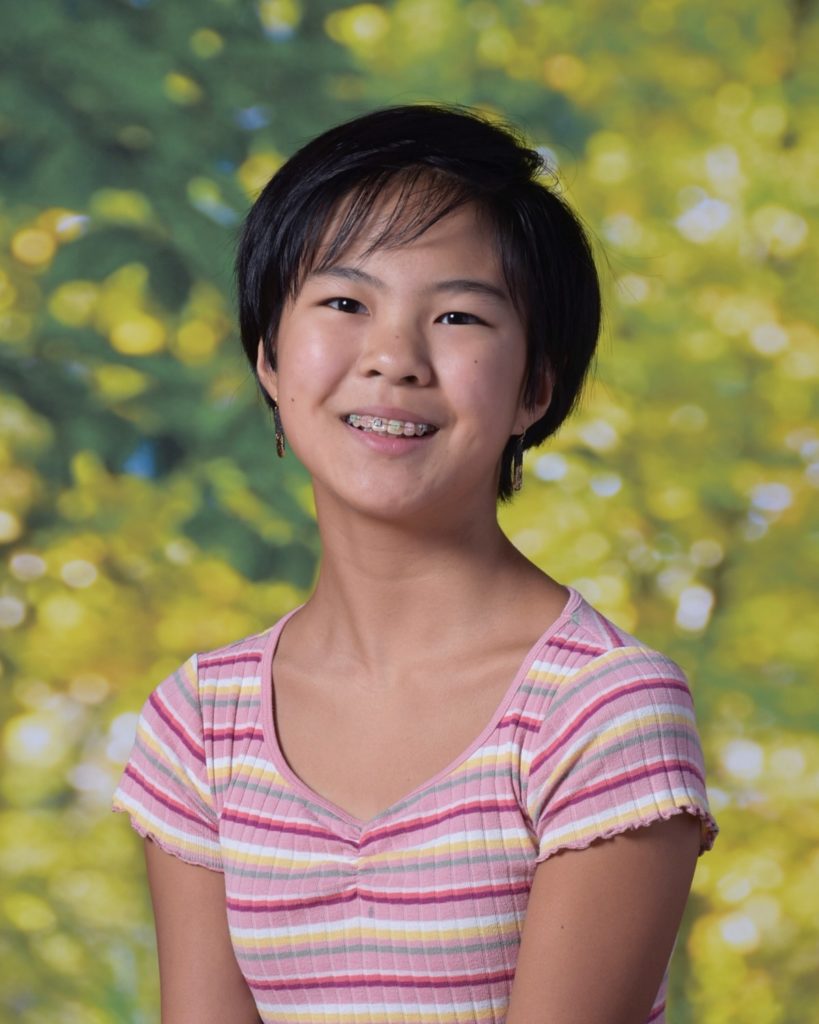 MS GIRLS BASKETBALL
COACH'S Award
JORDANA C. '29
Jordy is consistently the first player in the gym, shooting around, and warming up for practice. There was never a practice where Jordy did not have a new skill to show us, work on, or teach her teammates. Her joy for the game, and her tenacity on the court are magnetic. Jordy is reliable, focused, and competitive, and all around what every coach hopes to have in a player. We are so excited to see all she does in the upcoming seasons, and across the seasons as a true Watkinson Student Athlete. Keep up the great work, Jordy!

ALLISON C. '28
Ally is a new member on our team, and as a 7th grader developed her listening skills and ability to put feedback into action. Ally was always early to practice, hoping for guidance on her shooting, dribbling, and defensive skills. She went above and beyond when asked to switch roles on the court, where sometimes she was a guard, and sometimes she played in the post. She continued to have curiosity and joy when learning new things about basketball, and worked hard to transfer this learning into games. Keep up the great work, Ally, we can't wait to see all you accomplish in the seasons to come and across Watkinson athletics!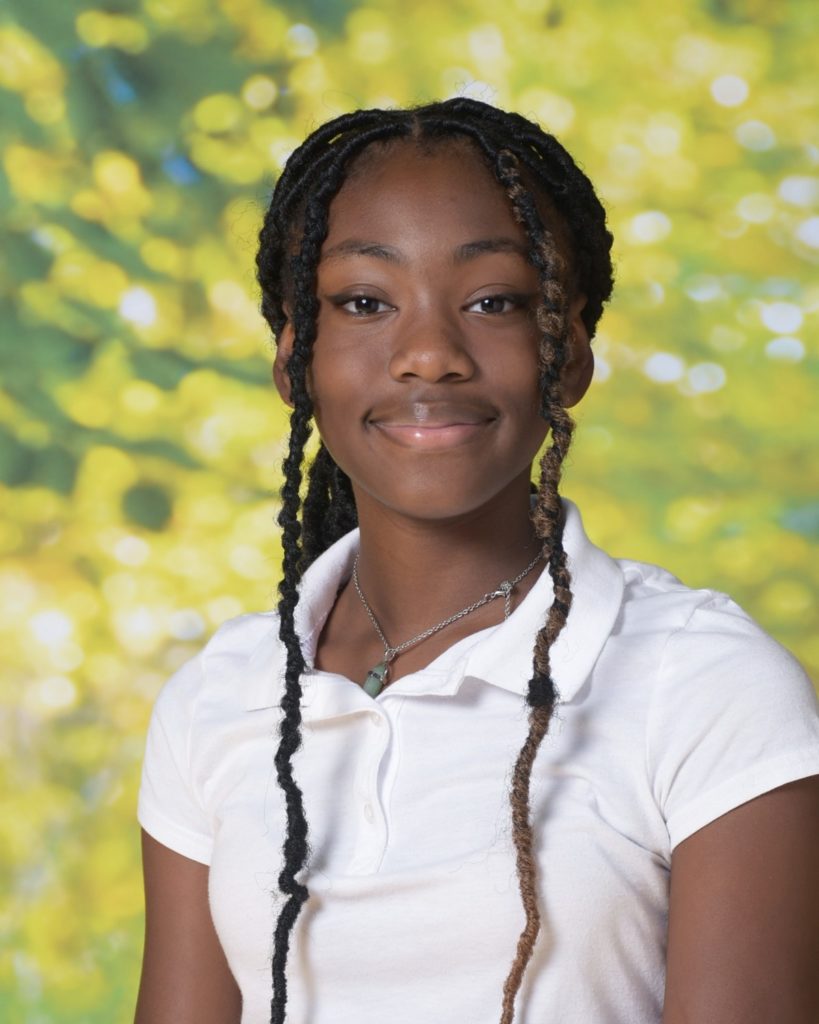 MS GIRLS BASKETBALL
MOST IMPROVED PLAYER
ENIYAH G. '28
Eniyah has been on the team for the last two years, and this season she became a true competitor. She worked hard every practice to remain focused, apply feedback, and develop her skills. Whether it was setting a screen, bringing the ball up the court, or running a new play, Eniyah consistently developed as a player and teammate. We are so proud of her progress, and we are so excited to see all she does in seasons to come!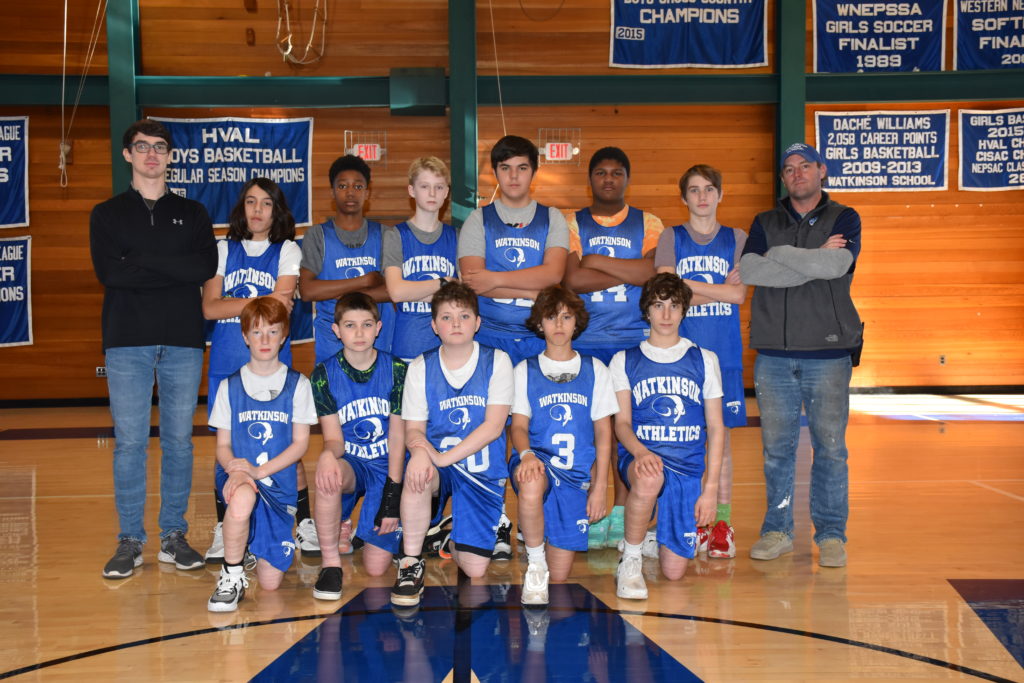 This season we started with 11 boys on the basketball team, the most in several years. An abundance of players leads to the ability for us to mix and match line ups during games, leading to defensive problems for our opponents. The boys played tough every game, even though we may have been outmatched; they still fought hard until the final buzzer. Almost every player on the team scored multiple baskets this season and every single player put forth a strong effort and work ethic during practices. Coach's Gemme and Gustafson thank each member of the team this season for their commitment and overall hard work this year. We trained hard and we know at times there was a little frustration, but we are grateful that the guys trusted us enough and followed through. As we were 8th grade strong this year, we look forward to moving into next season with a fresh start and we want to wish Lucas, Paul W., Cooper, Greg, Eric, Will C., and Will W., best wishes in their basketball futures as they move up to the Upper School next year.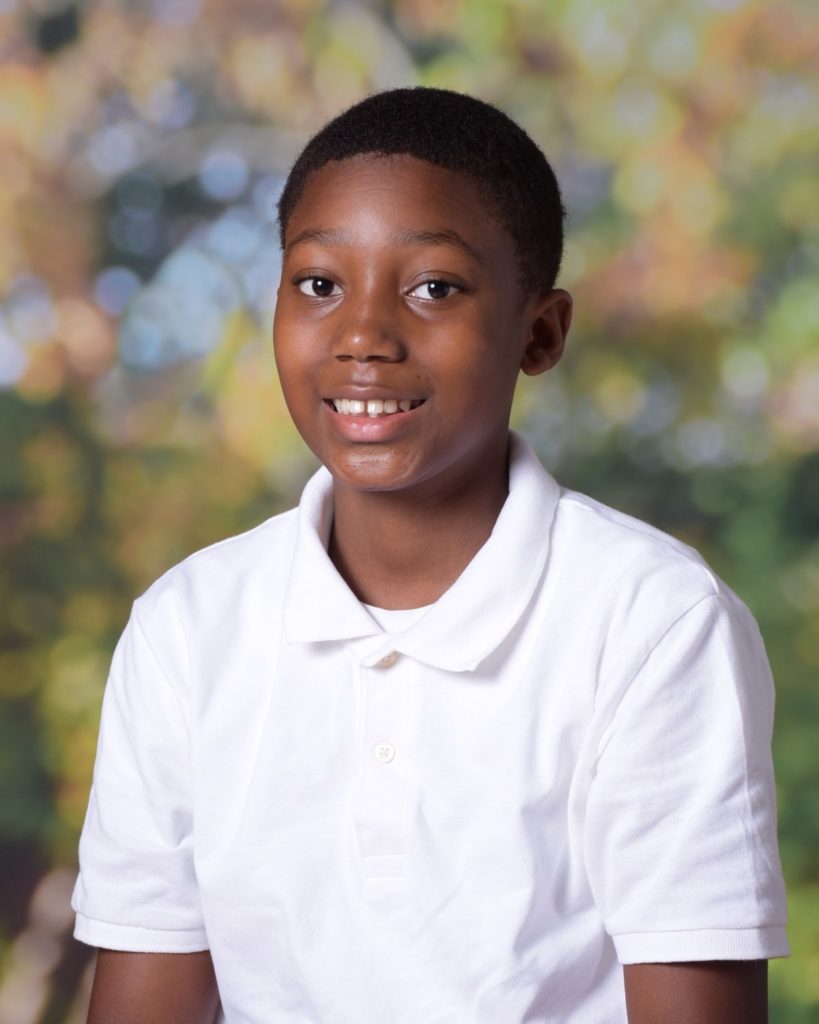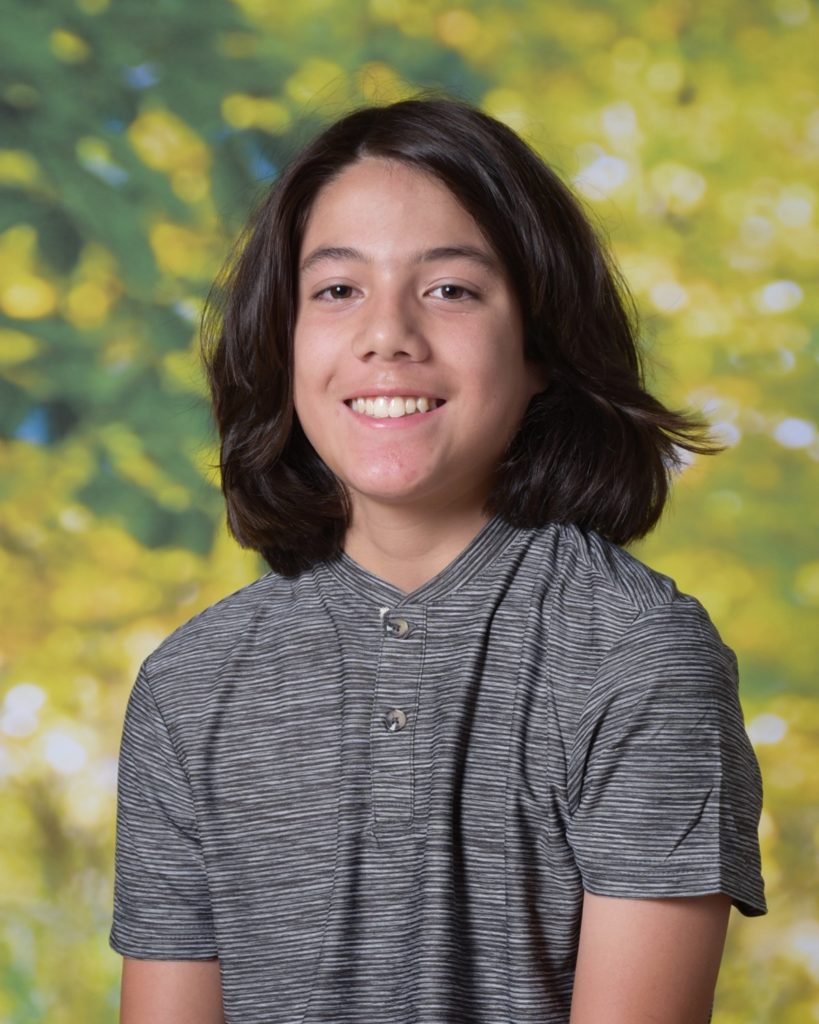 MS BOYS BASKETBALL
MOST VALUABLE PLAYER
SHAWN A. '28
Shawn led our team in scoring this season and played strongly at both Point Guard and Center when needed. He would switch to Center when his coaches asked him to and became a lethal rebounding and defensive force in the paint. As one of our two primary ball handlers, his speed and dribbling skills showcased in every game and we thank him for the effort he put forth during every practice.

LUCAS K. '27
Lucas brought an energy to our team this season that was infectious and his basketball skills made him a strong scorer in our games. He was our primary Point Guard for most of the season and second in overall scoring. His effort to improve others during practice is a quality every leader needs to have. His quickness on the court made him a formidable defender and excellent scorer.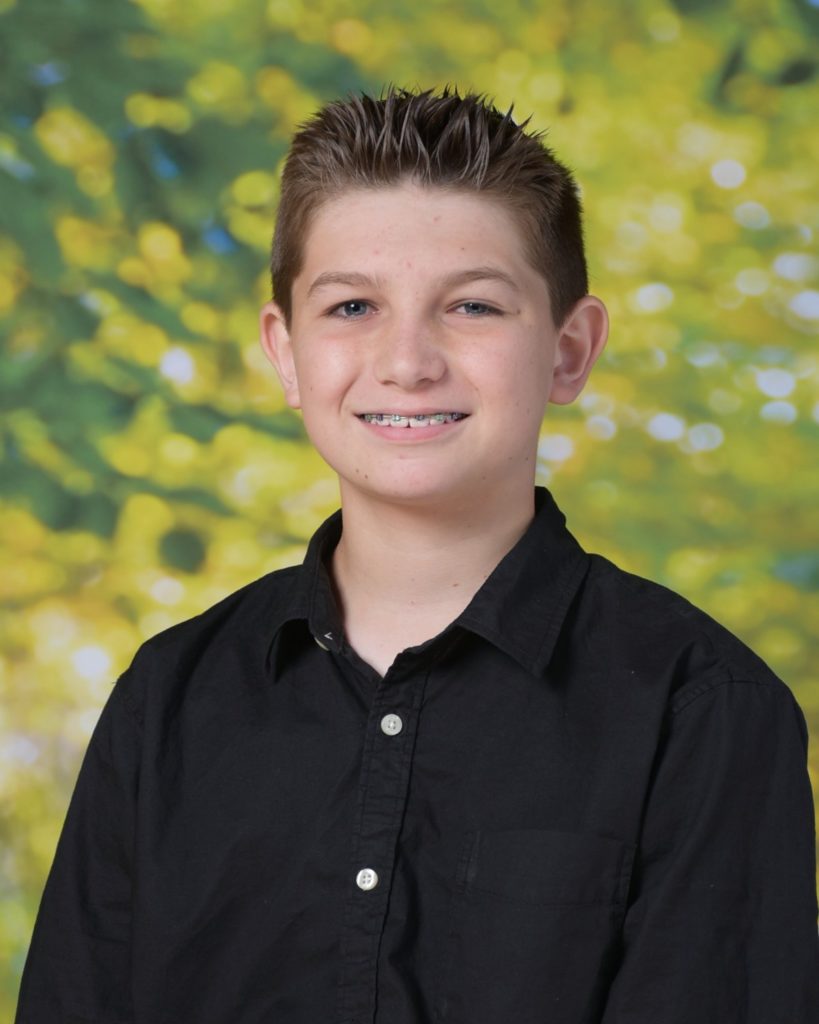 MS BOYS BASKETBALL
COACH'S Award
WILL C. '27
As coaches, we all look to get the most out of our players in each practice and game during any season. We look for players that want to stand up and lead their teammates both on and off the court. Will is the definition of these desires. He was always one of the first to show up to practice, would lead the team in our pre-game stretches, and was never goofing around or wasting time during practices. Will even played through a sprained wrist in a brace for a few weeks without missing a beat. Thanks Will for helping your coaches this season!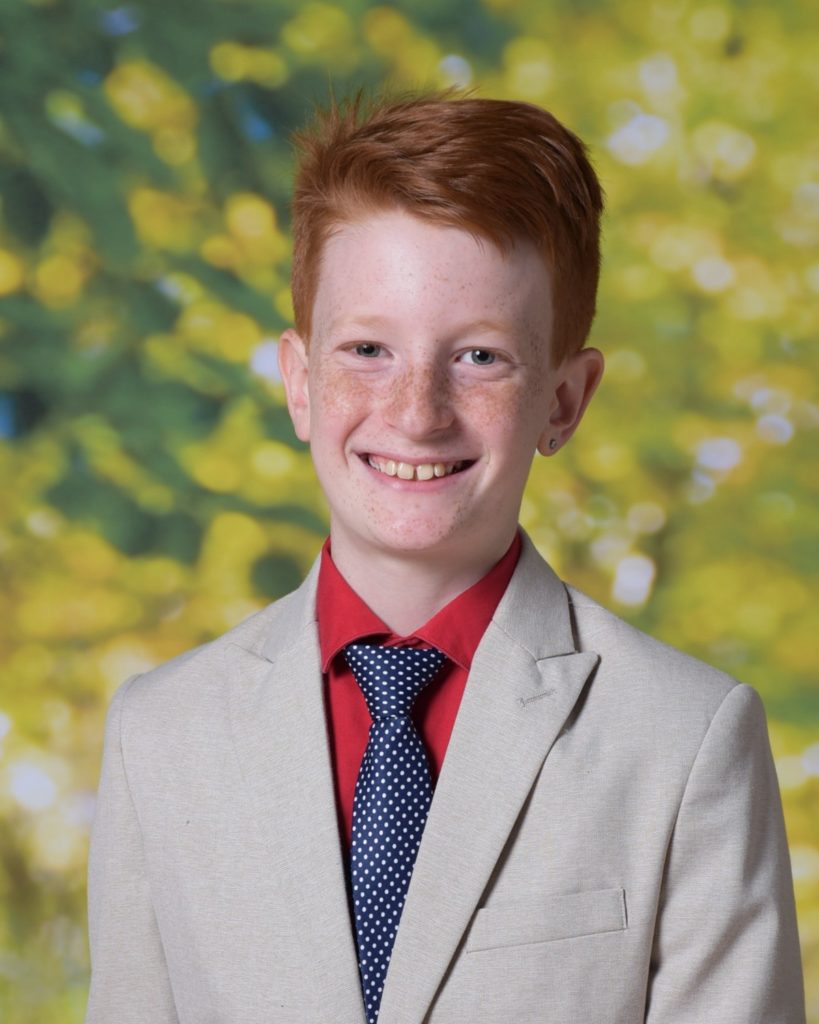 MS BOYS BASKETBALL
McDonald Sportsmanship Award
PAUL Z. '29
Paul, despite his stature, has the biggest heart on the team and is overly deserving of the McDonald Sportsmanship Award. He put 110% effort into every practice and game, never complaining about being fouled or pushed around by a larger opponent or teammate. What makes him most deserving of the award is that Paul was always the first to congratulate a teammate on a made basket or great defensive play. Thanks Paul!