Our annual feature & alumni magazine is now online! The Spring 2019 issue talks about the progress we've made on our five-year Strategic Plan.
Launched in the fall of 2018, the Watkinson Story Vault features videos and words from all different members of our community — students, parents, alumni, teachers, and friends. These voices make up the strongest outreach tool we have. We would love to add your story to the Vault… 
Want information about reunions or any other alumni news?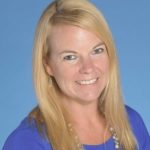 Director of Annual Fund & Alumni Relations
Jen Jandreau '90 is an assistant in the registrar's office
Katie Nissen '13 is the ASL teacher and a girls lacrosse coach
Skyler O'Neil '15 is the director of equity and social justice and the Campus House director
Patrick Owens '10 is the assistant director of the SPHERE Summer Program at Watkinson
Kenneth Schmoll '86 is the executive assistant to the head of school
Michelle Ward '88 is the front desk receptionist