Former Head of School Charley Todd visited former faculty Bob and Marianne Devine and alumni Doug Devine '79 and Steve Earley '75.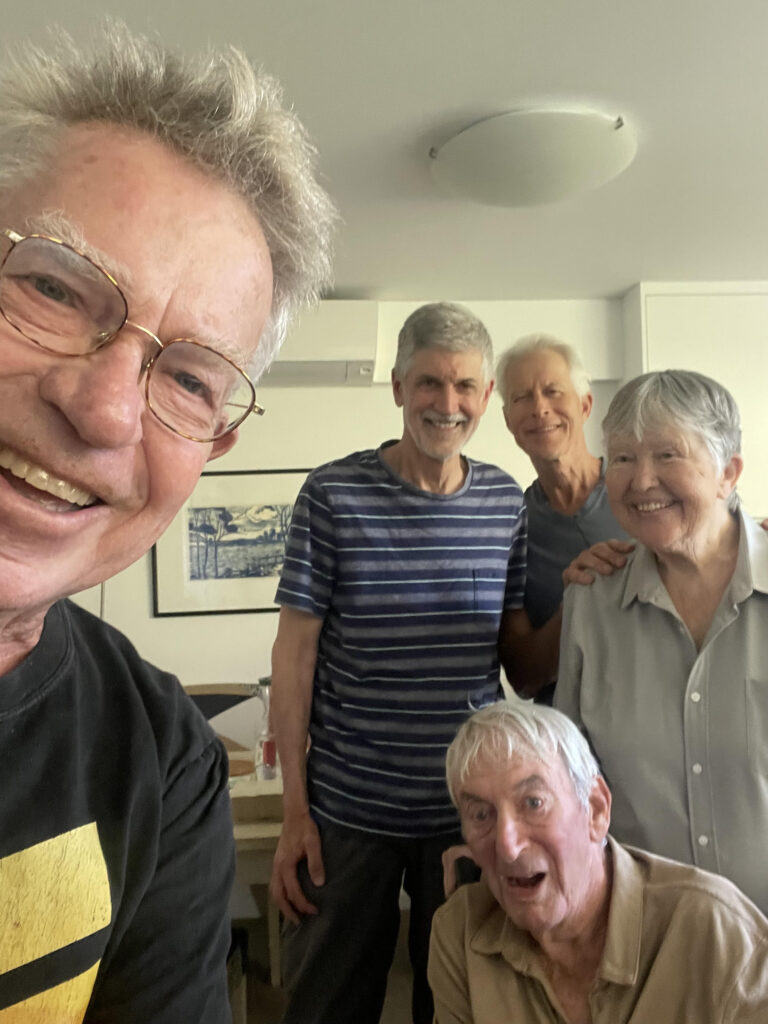 Anders Aavastmark '21 produced and wrote the music for most of the songs on an EP by New Orleans based artist Dami. He also plays keyboard and bass on the songs. Check out Dami's music at Almost Home by Dami
Jingyl (Jean) Chen '19 is attending graduate school at the Parsons School of Design in New York City.
Bonnie Wilder '17 recently graduated from University of Hartford with her Doctorate in Physical Therapy. She's currently working at a local, female-owned business called The Performance Lab in West Hartford and has also just launched her own business called Running The Extra Miles, which combines Physical Therapy with running and strength coaching. She's working with runners, athletes and active adults to promote wellness and achieve personal goals after she's built her own success through running three marathons and qualifying for World Major events. To learn more about Bonnie and Running The Extra Miles, visit http://www.runningtheextramiles.com/
Kevin Lajoie '12 says life in New Orleans is good. He started his own art installation business recently and has been pretty busy. He works with museums, galleries, interior designers and private clients to hang their art and light fixtures. He also sells art at the Frenchmen Art Bazaar.
David Mayer '12 started a new position as Associate Director, Digital Audio Investment at Publicis Media.
Jennifer Small '11 started a new position as Senior Business Development Representative at Swift River – Addiction Campuses.
Jessica Fine '10 started a new position as a Senior Claims Consultant with Berkley Select.
Lindsey Phelan '08 is currently a freelance Marketing Manager contracted with a non-profit private school in Kirkland, Washington. She previously worked for the State of Washington as a Communications Manager, and prior to that, led ecommerce marketing development for a corporation in Utah. She also is a freelance creative Marketing Communications Manager, photo editor, graphic designer and front-end website designer for other clients spread throughout the U.S.
Congratulations to Michael Czaczkes '06 for being named one of New York City's 40 under 40 this year.
Lauren Fortunato '04 and her husband, Mike, welcomed daughter Avery in September.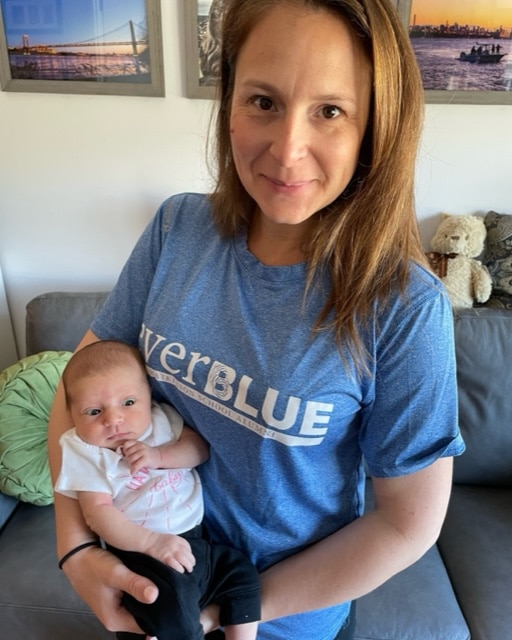 Marc Appadoo '00 started a new position as Chef De Partie at David Lloyd Leisure.
Andrew Call '93 started a new position as a Senior Consultant, Internal Communications at Travelers.
Joy Newton Martini '88 was on the Kelly Clarkson show sharing information about MOMbies, which is a group of Moms in the greater Fairfield, CT area who perform as zombies to raise money for Breast Cancer Research. https://www.mombies.org/about
Jeff Pitchell '84 continues to share his musical talent around the northeast. Check out his next show at https://jeffpitchellofficial.com/tour 
Two Watkinson alums — Mikki Nevins '92 and Johnna Davidson '83 — are working together at Kevin Edwards Jeweler in Avon, CT. If you're in the area, stop by and say hi! 
David Hemingson '82, the 2012 recipient of Watkinson's Lifetime Achievement Award, has written the screenplay for The Holdovers, a film directed by Alexander Payne and starring Paul Giamatti. In a recent interview with Vanity Fair, Hemingson admitted that much of the film was inspired by his own life, specifically his time at Watkinson. Read David's interview with Vanity Fair where he mentions Watkinson. (Also see photo at the top of this page.)