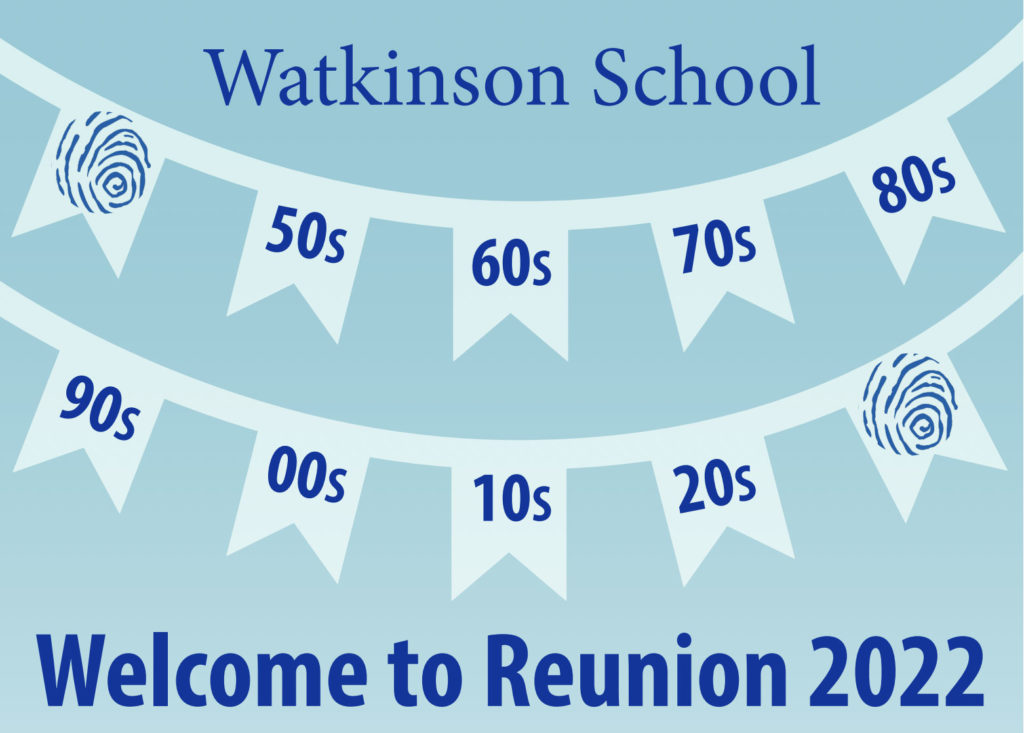 Saturday, April 30 was an amazing night for Watkinson alumni. Over 160 people attended this event, where they reconnected with one another and the school. A big congratulations to our Alumni Lifetime Achievement Award winners: Steve Byk '78, Evan Berman '85, and Emily Martin '90.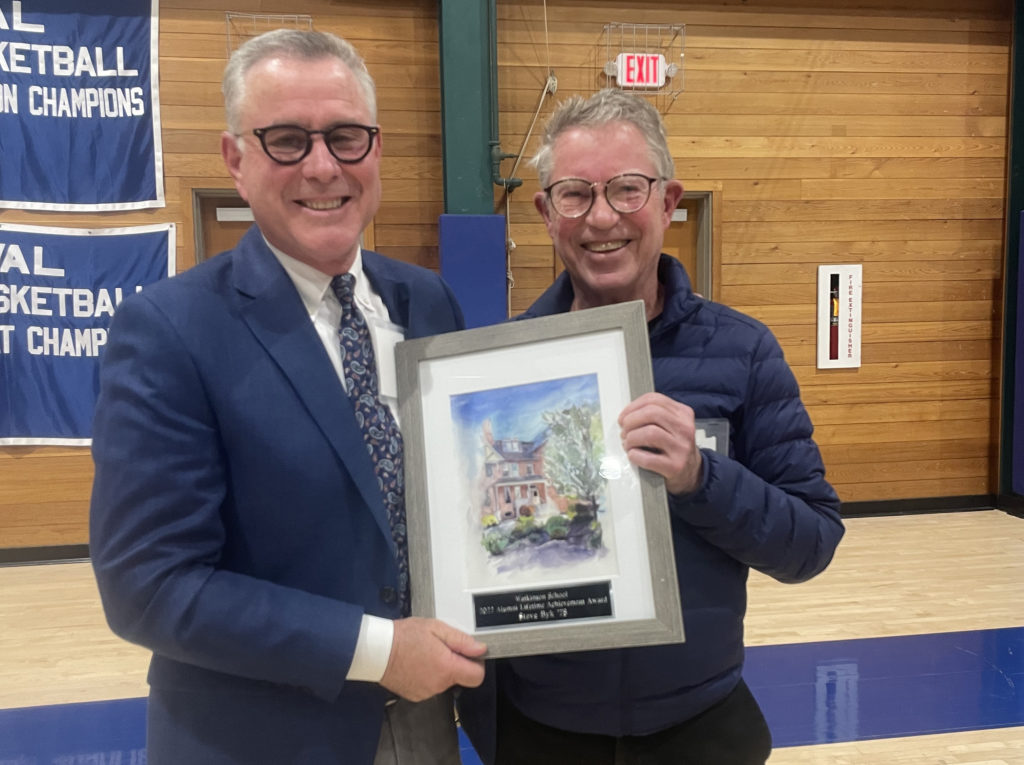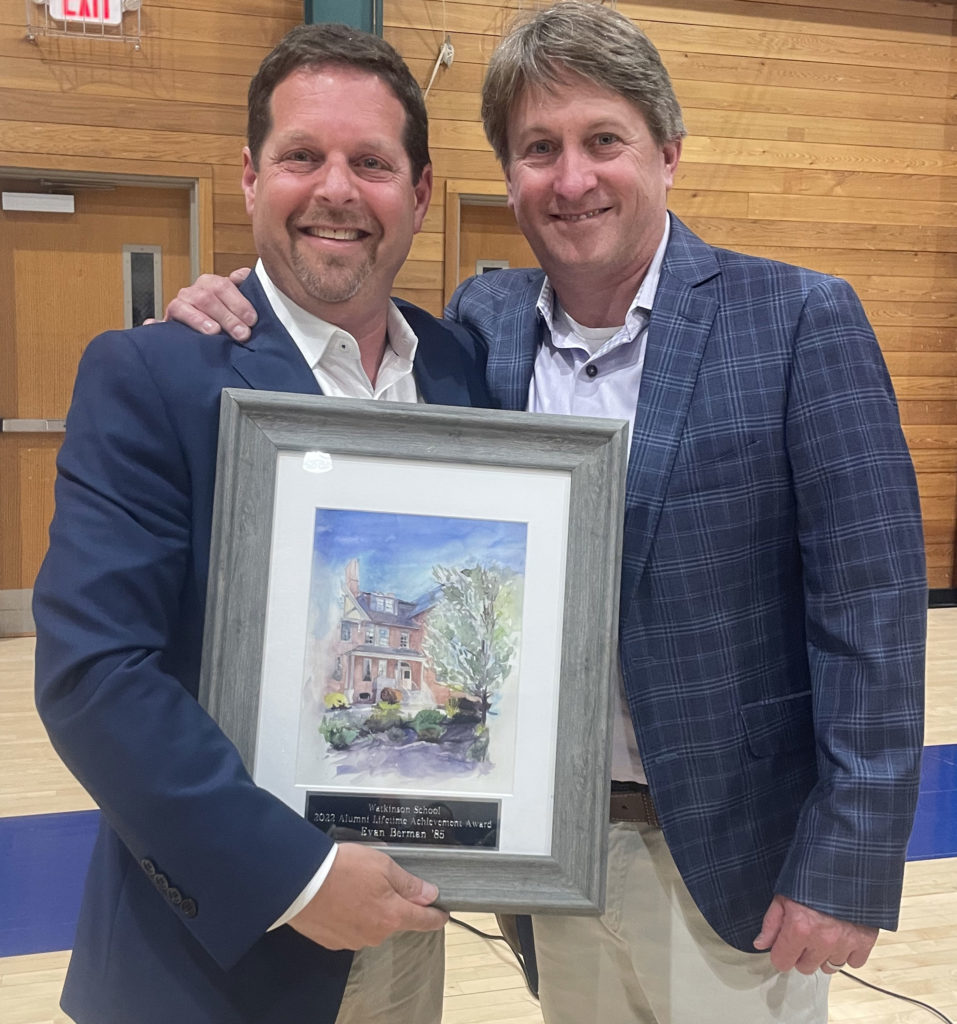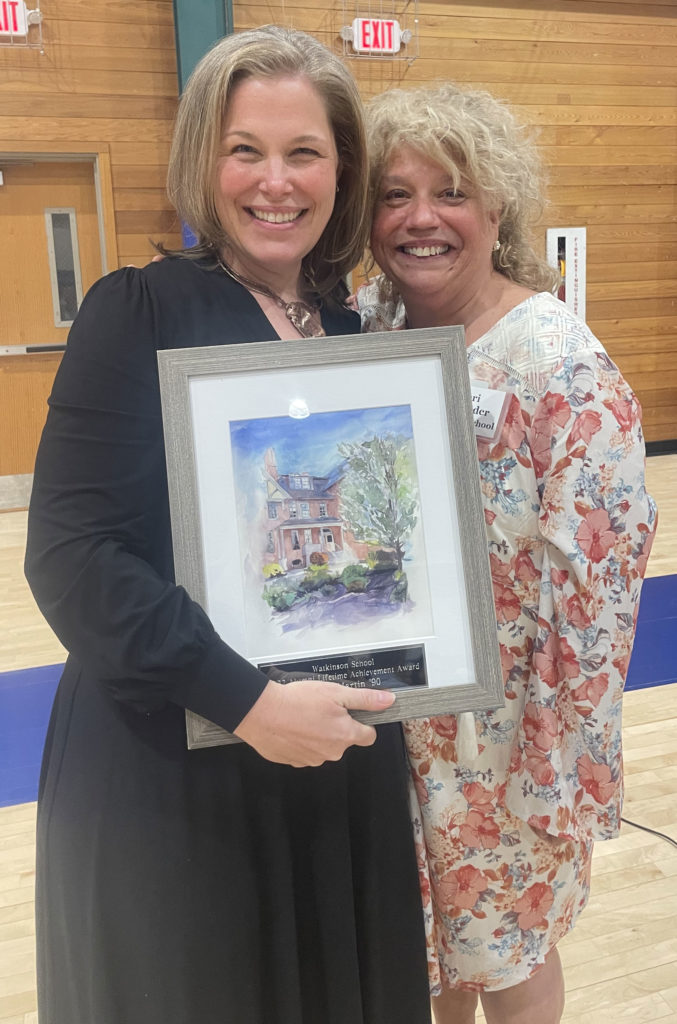 Congratulations also go to our Athletic Hall of Fame Inductees: Andy Rees and Rashawn Dally '15.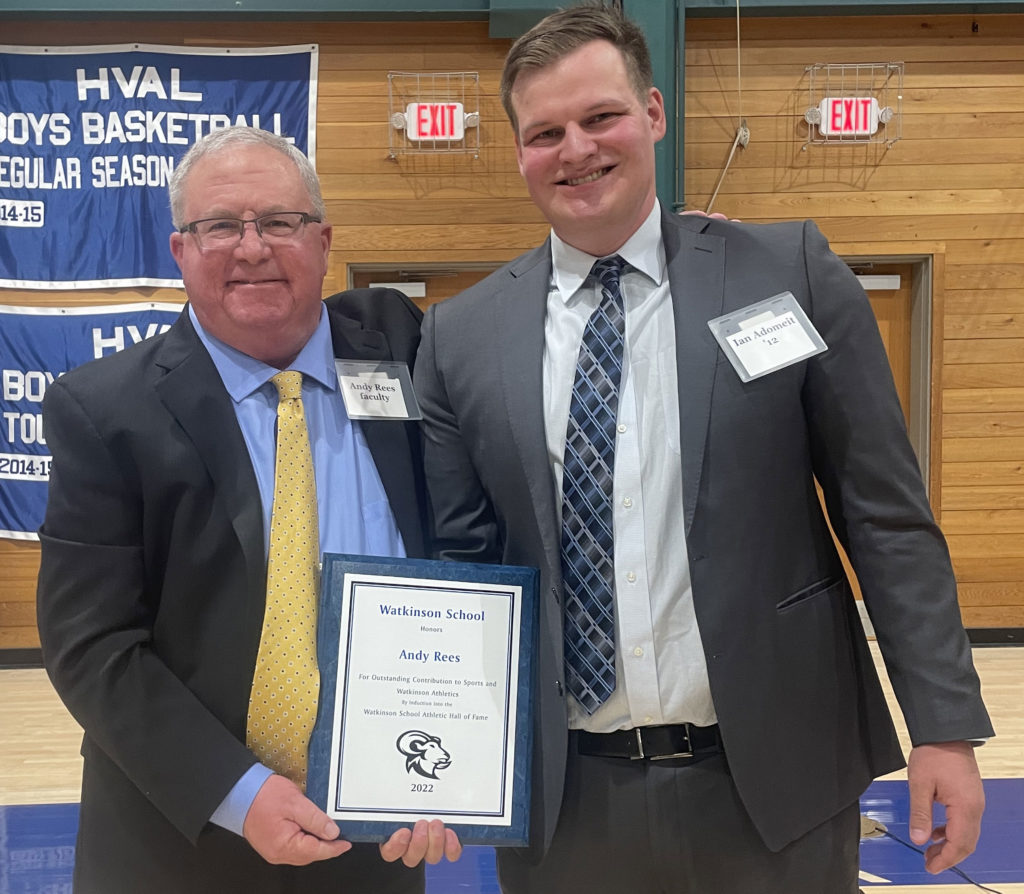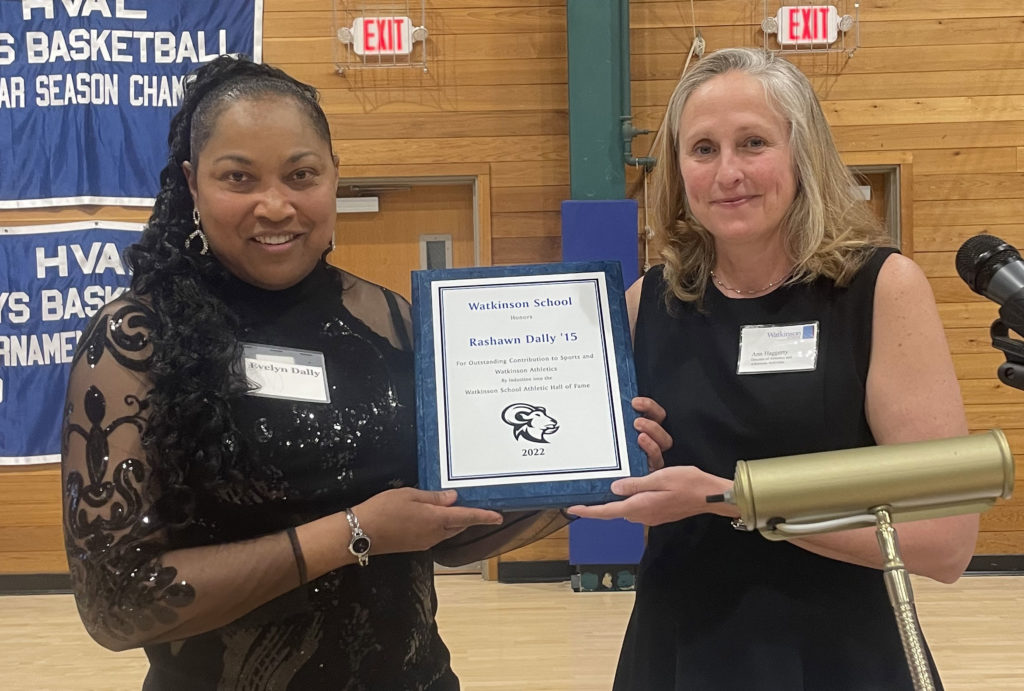 Finally, a special congratulations to Chip Apfelbaum, who received the "Once in a Lifetime" Teacher Award.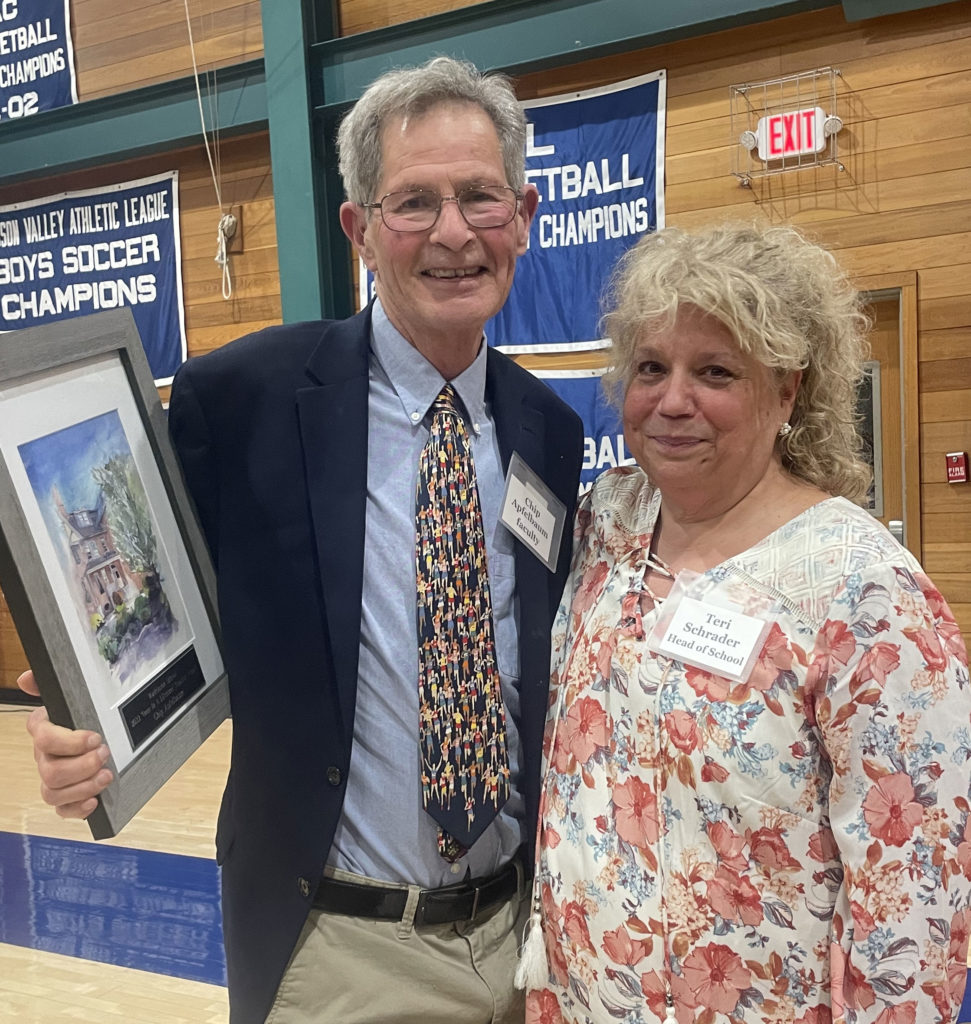 ---
Wendi DiCorcia '72 retired after 40 years with special education students for the Hartford Public School System and is volunteering with students in their school gardening projects. She is also a member of the Bloomfield Beautification Committee with their town-wide projects, and is looking forward to working in her own garden after this long winter.
Nancy Pease '80 and her husband, John, moved out of hot Florida to Aiken, South Carolina recently. They both have retired and are enjoying yoga and horseback riding lessons.
Congratulations to Emily Martin '90, who was awarded a Fulbright Scholar Award for next year and will be living in The Hague, Netherlands, working at the Royal Conservatoire, for the 2022-2023 academic year.
If you are in Newport, Rhode Island this summer, stop by and visit
Emily Hirsch '91 at Athalia Jewelry on Franklin Street.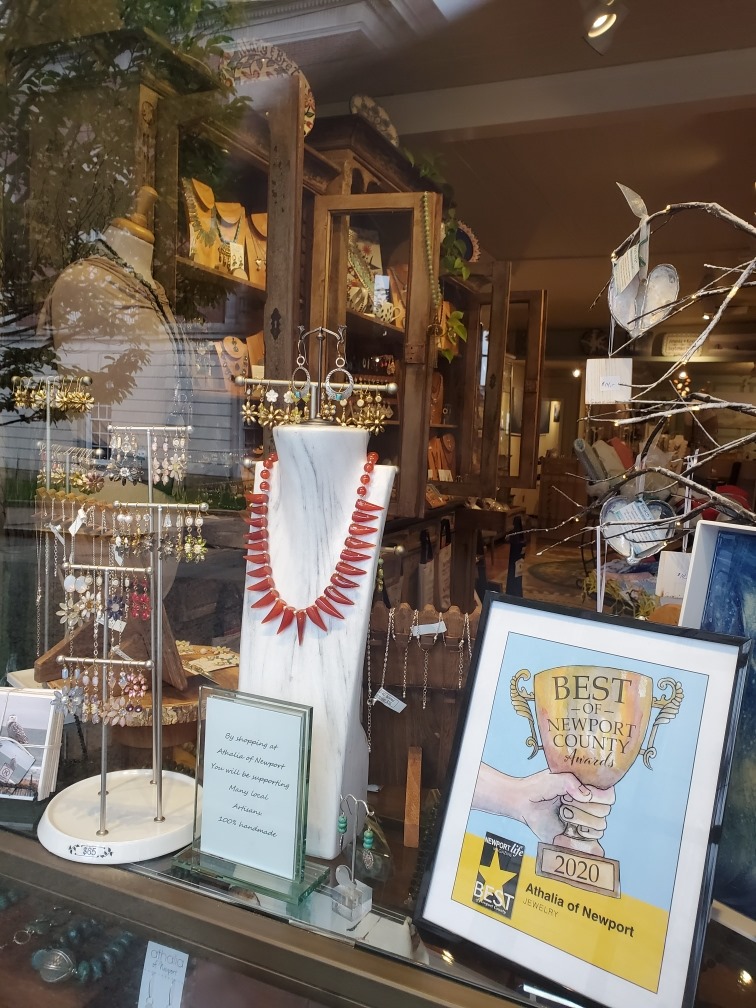 Dr. Demond T. Hargrove '93, vice president for student development at Union County College in New Jersey, has been selected to receive the Phi Theta Kappa 2022 Distinguished College Administrator Award. Read more >
While she still tries to think of herself as a New Yorker, Coe Will Hoeksema '99 is back in her hometown of Hartford after living in Brooklyn for 17 years. She and her husband work remotely and spend their limited free time fixing up an old West End house and chasing after their three sons, Owen (6), Luca (4), and Eliot (1). Coe recently left her NYC architectural marketing job and joined a tech firm based out of San Francisco that focuses on knowledge management for architecture firms. It's been great meeting other families, reconnecting with old friends, and watching her children enjoy the neighborhood.
Dan Mellitz '01 is the new Theater Manager for Coopersville Area Public Schools in Coopersville, Michigan.
Vanessa Landolina '03 started a new position as Sr. Manager of Environmental Health & Safety, Process Optimization at Advance Auto Parts.
Emma Tattenbaum- Fine '03 has written Trash Mermaid, "a collection of rants, ramblings, stories, essays and memories that came to me by the Jersey Shore. You will giggle and feel the Jersey sand beneath your toes."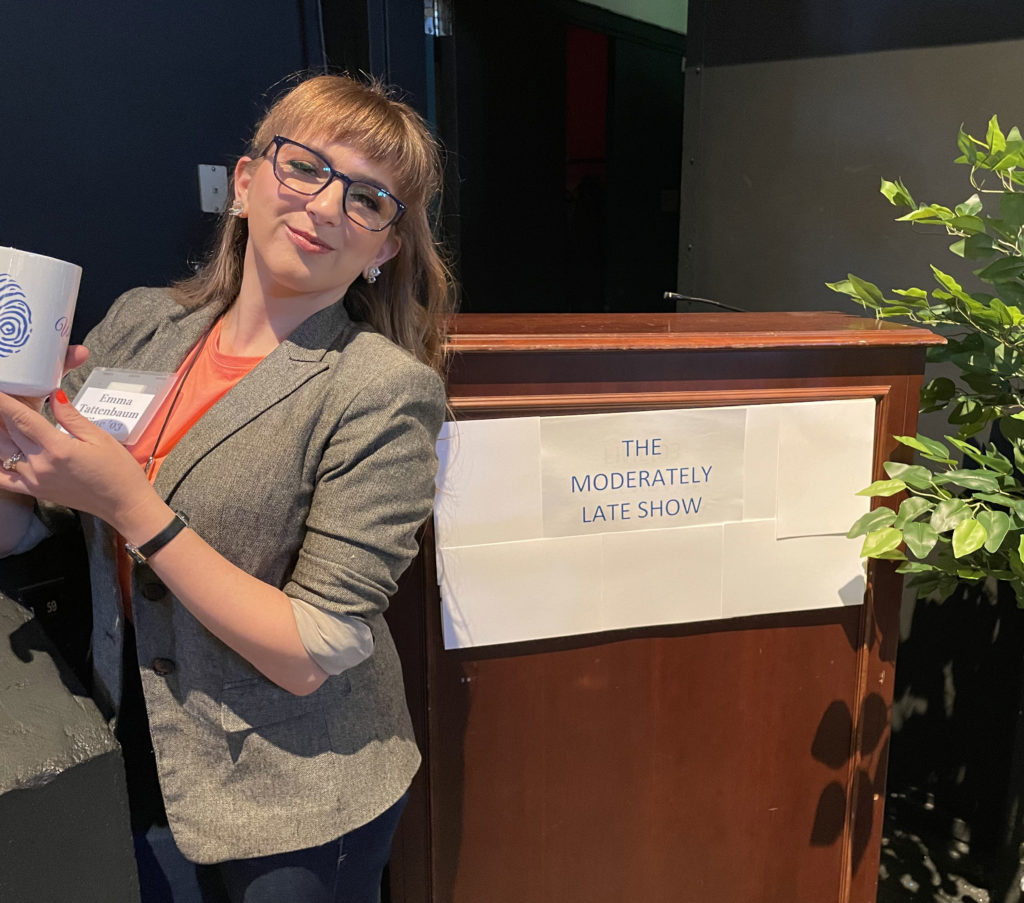 Johann Smith '05 is attending Stanford University, studying history and anthropology on the path to becoming a doctor.
Jake Loewenthal '07 has been working steadily in theatre in the Washington D.C. area since last fall. He was in a production of Rent and performed in She Loves Me at Signature Theatre. Up next is Our Town at Shakespeare Theatre Company, and Midsummer Night's Dream this summer at the Folger Shakespeare Library.
Tim Porro '11 is now a Senior Compensation Analyst at Butterfly Network, Inc.
Amelia Maggio '13 is producing her own fiction and teaching creative writing to undergraduates at the University of Iowa as she attends The Iowa Writers' Workshop, which is a two-year residency program that culminates in the submission of a creative thesis and the awarding of a Master of Fine Arts degree.
Stephanie Humphries '14 got married to Tyler Do in Jupiter, Florida on January 10, 2021 and is now expecting a baby.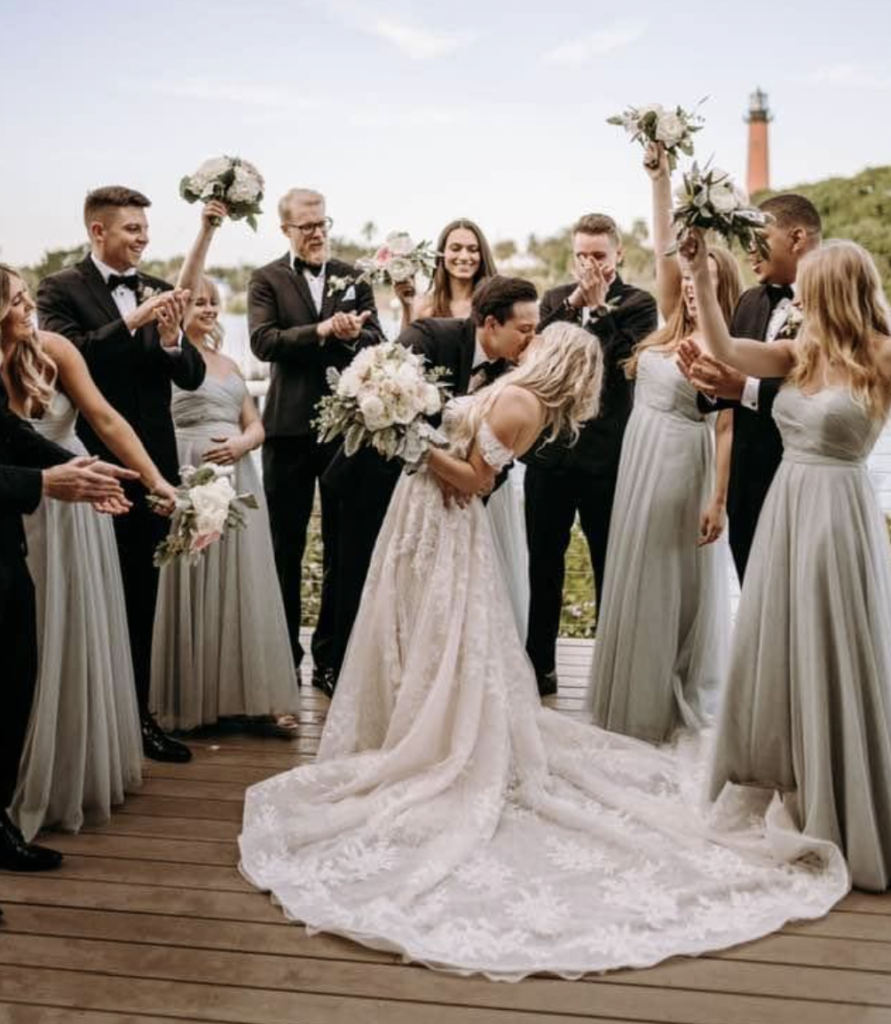 Rashawn Dally '15 was inducted into the Watkinson Athletic Hall of Fame for soccer. Rashawn attended Quinnipiac University, where he played Division 1 soccer through 2018, making 78 appearances, scoring 16 goals and tallying 15 assists. He was rated as one of the top 40 professional prospects in New England by New England Soccer Journal, was a two-time second-team All-MAAC selection, and was named to the 2016 NSCAA All-Region 3rd Team. In 2019, Rashawn was selected 49th overall in the MLS SuperDraft by FC Cincinnati, where he made 16 appearances before being loaned to Memphis 901 and the Las Vegas Lights, where he made 26 appearances. Memphis signed Rashawn in 2021, but lucky for us, Rashawn has come home this year, by being signed by Hartford Athletic! His parents, Evelyn and Victor, accepted his Watkinson award on Rashawn's behalf.
Nate Hellmuth '17 is working as a software engineer at Commonwealth Computer Research Inc. and is getting his masters in Computer Sciences from the University of Virginia.
Bonnie Wilder '17 ran the Boston Marathon, finishing in 3 hours and 11 minutes.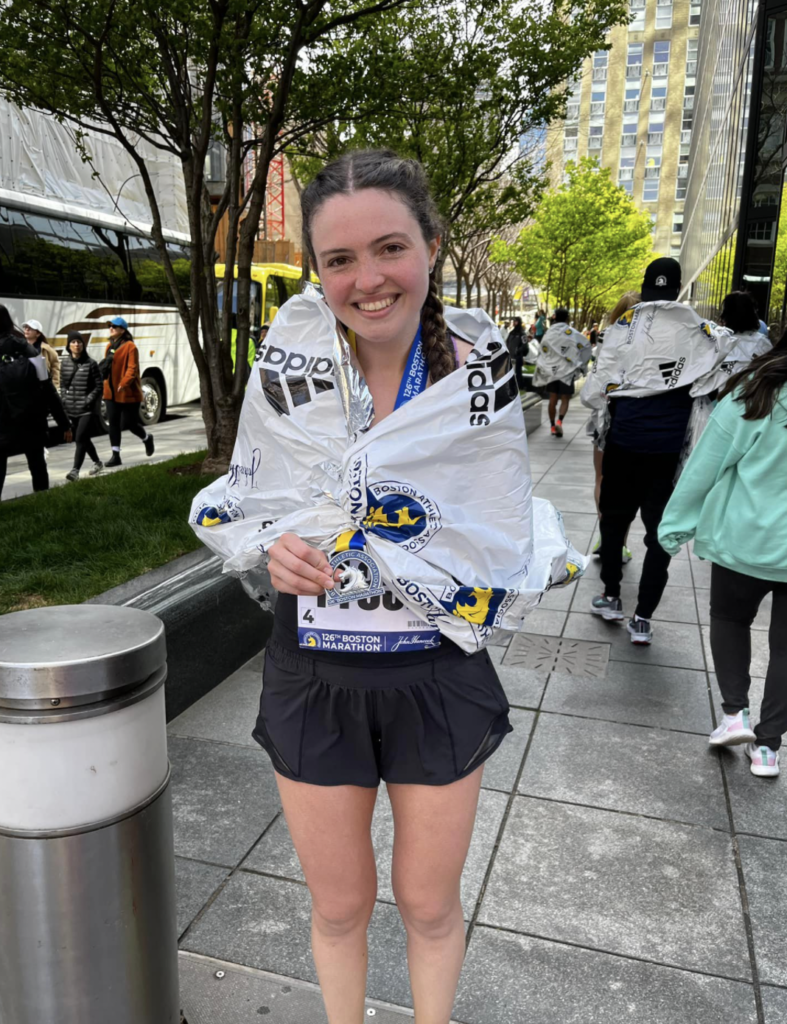 Marissa Torelli '18 joined Sullivan & Cromwell LLP as a Litigation Paralegal in their New York City office.
Sam Wilder '20, who recently finished the acclaimed culinary program at Johnson & Wales University in Providence, has helped a local teen open Rocky Hill restaurant Ferry Grill and Chill. Sam will be the head chef. Read more >