The Fund for
Everyday Excellence
Our Annual Fund
is the difference-maker.
It's not always natural to talk about raising money for the annual fund. After all, aren't ideas more more exciting than, say, lightbulbs?
Turns out… no! If we want the lightbulbs to go on over students' heads, we also need to keep the lights on in our classrooms and library and labs.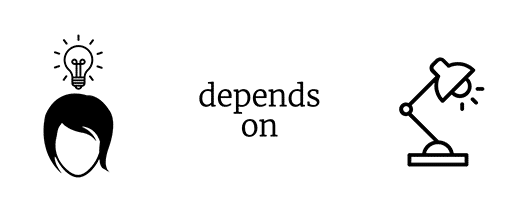 Money for exceptional teachers and curricular innovation, chemistry beakers and basketballs…. state-of-the-art technology for classrooms… trips to Hartford and NYC to move student learning beyond the walls of the school… growing kale and golden beets and apples that students come and seek out… robotics equipment… The Creative Arts and Global Studies program needs…
These items aren't nothing. They're everything. They're fuel. And we thank you for fueling all that happens every day at Watkinson School.
When you say yes to Watkinson's Fund for Everyday Excellence, you affirm and make possible all that our students are doing and learning in our classrooms. You are saying yes to the everyday process of teaching and learning.  And if we don't take care of the everyday, we never get to the future.
Thank you for the fuel that keeps our students shining so brightly.
Annual Fund Leadership Giving Clubs
This program provides a one-year postgraduate experience at The Academy at Watkinson for deserving Hartford-area students. Students also strengthen their high school transcript with classes at the University of Hartford.
Created in 2018 by founding donors Janice & David Klein, this fund is designated for 8th grade graduates of Grace Academy in Hartford to enroll at Watkinson for their high school years.
This fund allows donors to apply their gift toward scholarship support for deserving students who greatly enrich and diversify our community.
A gift of securities, held by your bank or brokerage or held by you, offers significant tax advantages.
Now available: recurring gifts!
Watkinson is introducing a Recurring Gift Program to the Fund for Everyday Excellence. Spreading your support throughout the year is a convenient way to include your donations in your personal budget. Monthly giving is a cost-efficient way to provide Watkinson School with a steady stream of support. 
You will know you are helping Watkinson provide an exceptional student experience every month.
When you participate in Watkinson's Recurring Gift Program, your gift will appear each month on your credit card. You will receive a receipt at the end of the fiscal year, June 30 with your total giving for the campaign.
Reduced paperwork & administrative expenses
Automatic monthly payments mean more of your donation goes to where it is needed most.
If for any reason you wish to increase, decrease, discontinue your gifts, or change the credit card being charged, email Rita Ramos in the Development Office at
rita_ramos@watkinson.org
or call
860-570-8123
and we will gladly accommodate you.
A new, magnified giving opportunity
Change a Life,
Fund a Lifer
"Lifers" — students who reap the unique benefits of a Watkinson education from 6th through 12th grade — develop as powerful learners, leaders, and community members, people whose warmth, insight, influence, and skill affects us all.